Splinterlands Brawls: Back in the Saddle.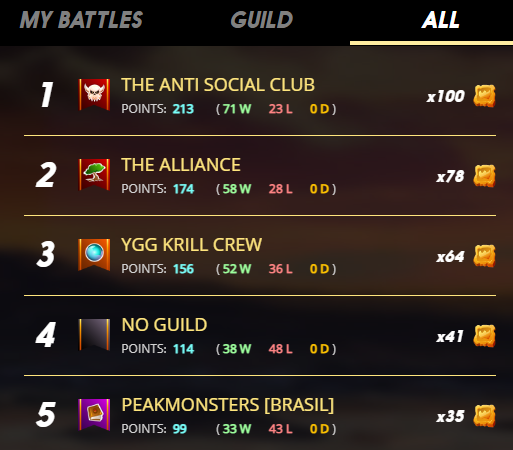 Another successful brawl! First Place.
Good to see everyone firing on all cylinders!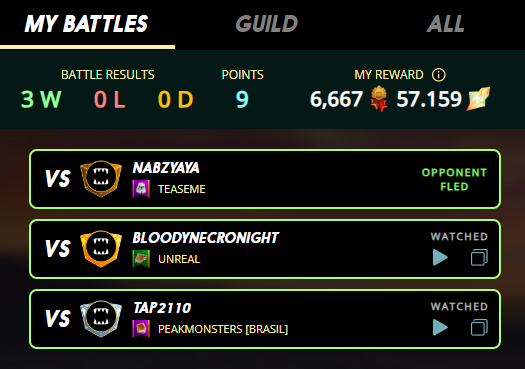 I did pretty well considering that I only had 3 battles and one of them was a flee, I'll take it.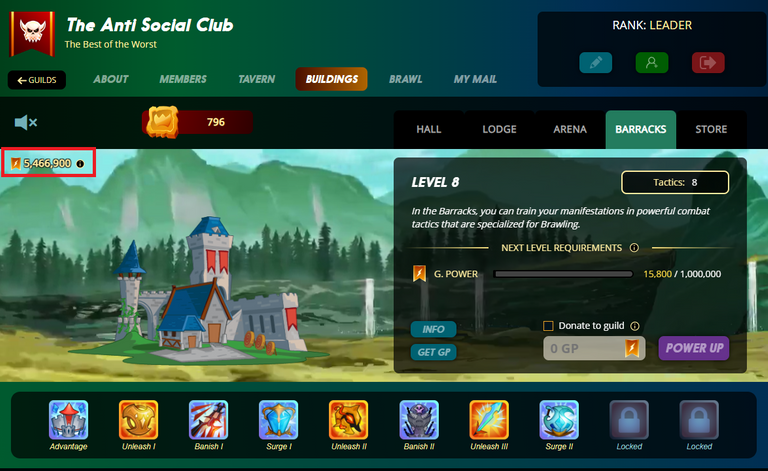 As of this blog post, we are still calculation how much GP will be sent to our Barracks. Remember last post, our guild has ran out of DEC from the pool for rewards. *We'll have that back up at some point!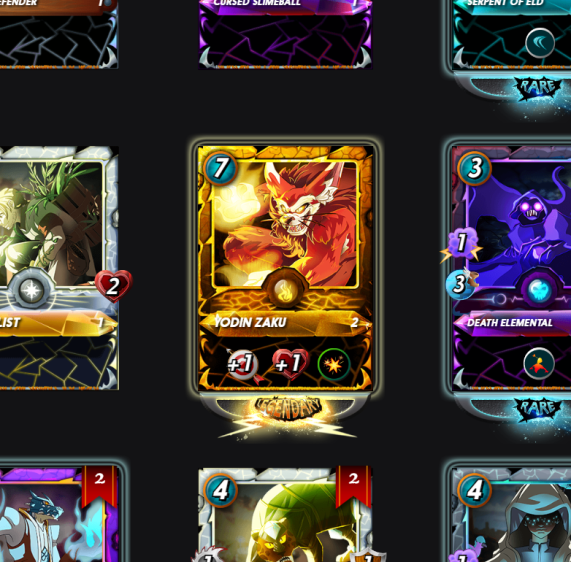 I think this was the highlight of the week. On vacation and got bored. Then I decided to open some Untamed packs from the Burning Event rewards. This was against my better judgement, im still not opening my Beta and Alpha packs!
But I got this! I was scream so loud I think I woke the whole hotel up.
You would too right?
We also have a new member: @wailinggg
Welcome to the team!
Now lets open up some Gladius Cases!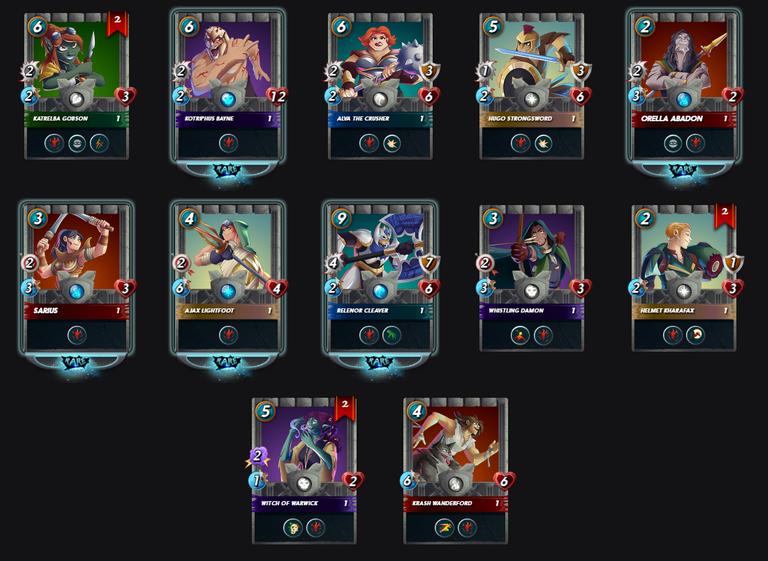 Nothing to write home about but we did get a couple extra RARES!
Also we need the commons! No gold either, which is the cards I really need.

No common upgrades, but I'm one BCX away from two upgrades.

Nothing super close for rares. (21 BCX needed for Level 6, 16 BCX needed for Level 5)
https://splinterlands.com/?p=guild&id=30def23c7fb0958b011df5c39aedad6fd1fe34ba&tab=about
We are looking for a couple more players to join our guild!
---
---