Splinterlands: The Race to Diamond 1 (I DID IT)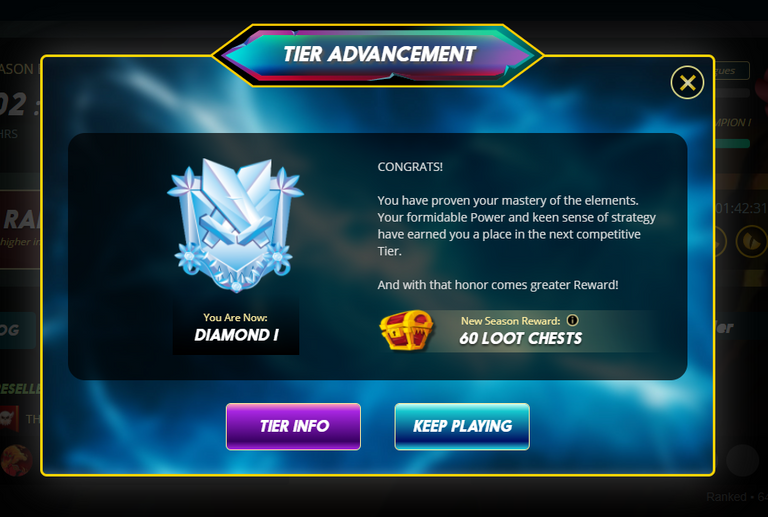 So after my last blog post: HERE
I was able to grind all the way up to Diamond 1 my main goal!

As you can see, I just made it by the skin of my teeth.
I thought about grinding to Champion 3 but I didn't want to push my luck and get a couple of huge loses and get dragged back down to Diamond 2.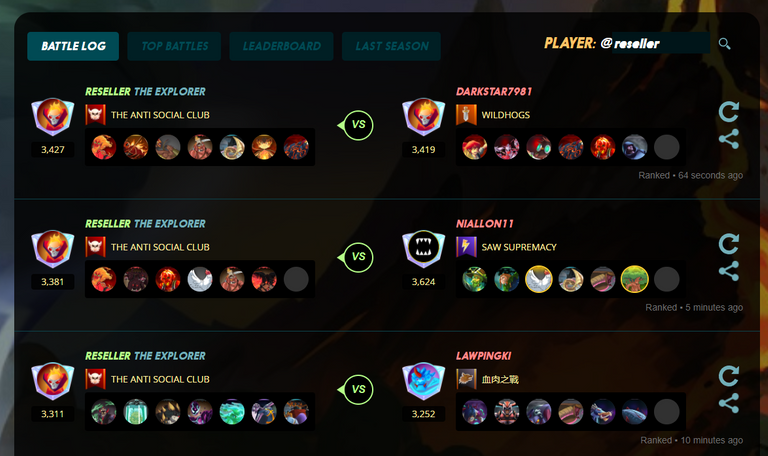 The last three matches pushed me over 125 points, one match I got 75 points, which really helped.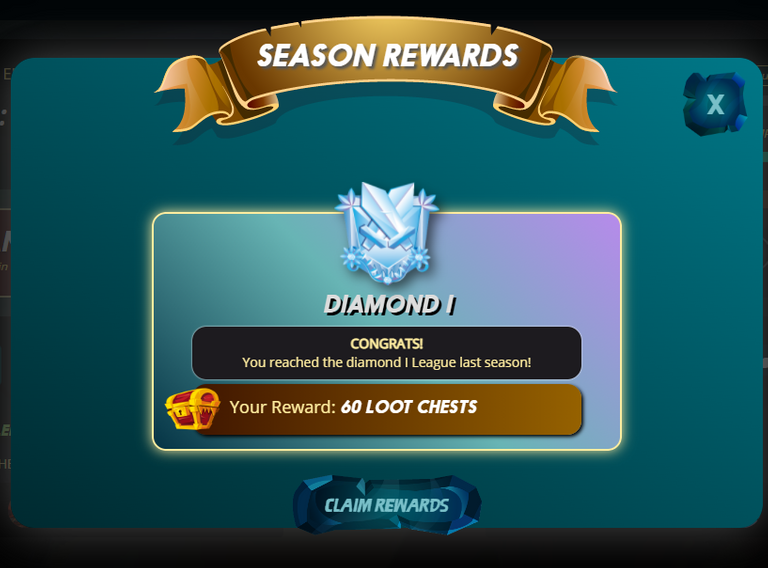 Now after the site going down for a few minutes, as reported by my guild members.
*I think too many people trying to claim rewards
I was able to click the button everyone loves to push after two weeks of battling.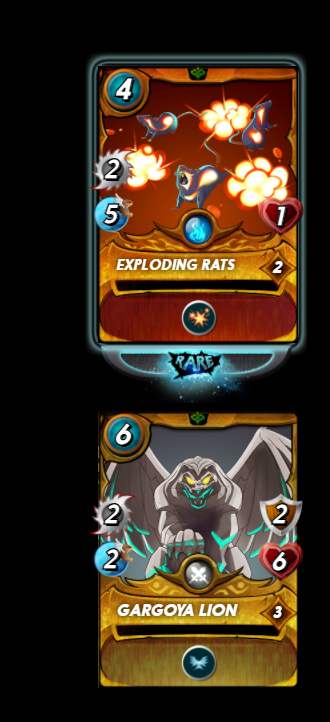 Now I must say I didn't get anything amazing. No packs either (2%)
But I did score a couple of gold cards, Exploding Rats is a really fun card btw.
RNG is a thing, sometimes you come up BIG sometimes not. Still love this game!
See you next time!
---
---