Just swapped all my remaining DEC for SPS ready for Rift...
So I noticed yesterday that the Riftwatcher's release has started counting down.....
Only 7 days remaining by the time this post goes out...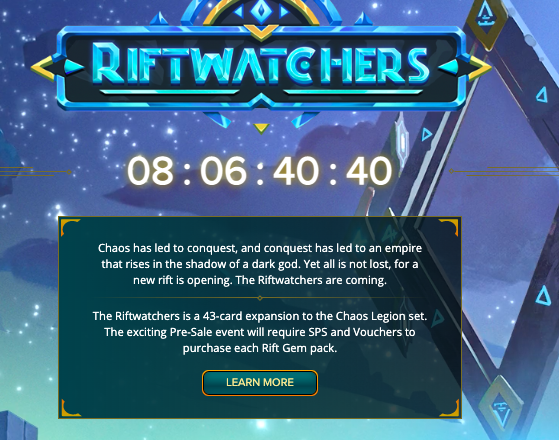 So I thought it was an opportune moment to swap out my DEC that was in the DEC-SPS pools ready to buy a few packs in the pre-sale...
I figure that the likely trend for SPS in the build-up to the Rift release is for it to go up in value (then probably back down again!)
I actually staked all that SPS and started an unstake for 4 times the amount I MIGHT spend on the pre-sale.
I'm not going to go too mad this time - and I think I may actually even sell some SPS if it goes up shortly before the Rift Release and then buy a few more packs a few weeks or months down the line...
I'll see how it goes!
Posted Using LeoFinance Beta
---
---