Riftwatchers and Mobile App HiveFest Dilemmas....
I had been planning to NOT take my laptop to Amsterdam with me for HiveFest 2020, but the Riftwatchers pre-sale starts at 19.00 GMT on Thursday 15th September, shortly before the opening drinks starts at said HiveFest...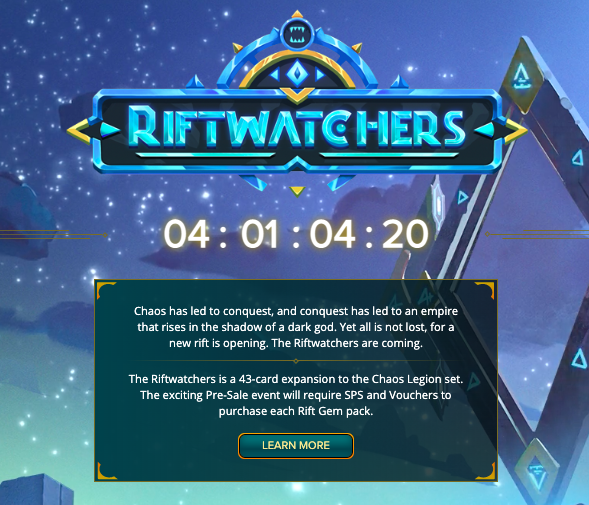 And the mobile app currently doesn't allow one to purchase Chaos Packs, so I doubt it will allow purchasing of RiftWatchers either!
I also want to sell a few Voucher into the Pump before the release of RiftWatchers, and there's no mobile version of BeeSwap.
So I have a dilemma - do I risk just using a Browser on a mobile device which means relying on Hive Signer I think rather than Key Chain...?
Or do I take my laptop all the way to Amsterdam after all...?
I guess I'm gonna have to have a play around on my mobile device and see whether I can get everything working, I don't think it's going to be a problem, just a bit clumsy probably.
I'd rather just leave my laptop in the UK!
Posted Using LeoFinance Beta
---
---