FINALLY, A Little GFL Splinterlands Luck!
Thanks to one GFL I think I did pretty well on these SL drops today...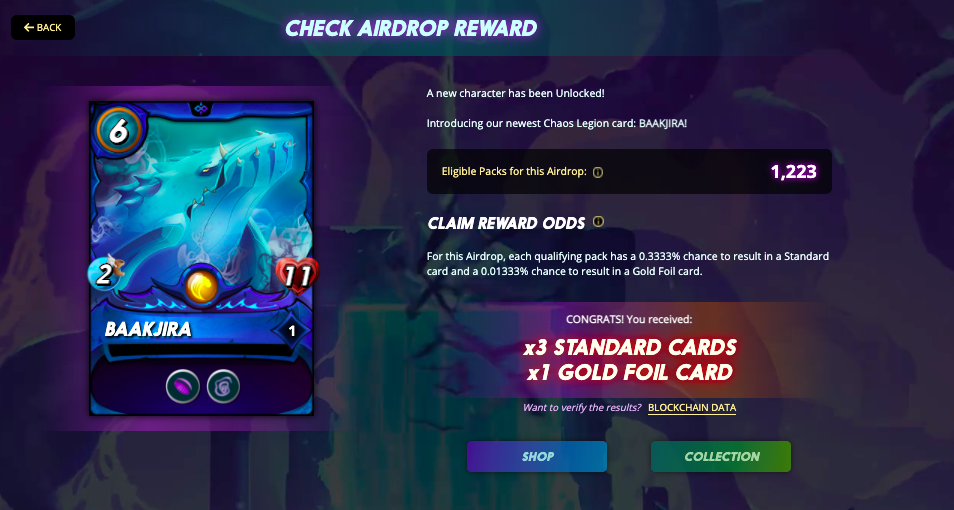 As you can see I opted to buy just enough to qaulify for 4 of each card in this phase TWO - And I'm quite happy with one GOLD LEGENDARY DROP, very happy in fact!
I'm not doing anything but renting the cards for now, I probably should have had the guts to follow my instincts and sell and buy back later, but frankly that's just effort, just holding is MUCH easier on my brain-thing!
I imagine I'll pick up a couple more of each of these inthe packs I intend to purchase, and the rest I'll just skim off the market over the coming months, probably when there's a million Chaos packs to go would be a good time to buy!
Total guess, but for now I'm glad to be happy with my drop!
---
---