Has the 'GREAT SPS UNSTAKE' just started (or the first week completed)...?
I've had a stable amount of SPS staked for the past three weeks and been getting a few less VOUCHER every day as a result.
But I got half a VOUCHER more today than yesterday, and the price has dropped signficantly overnight too.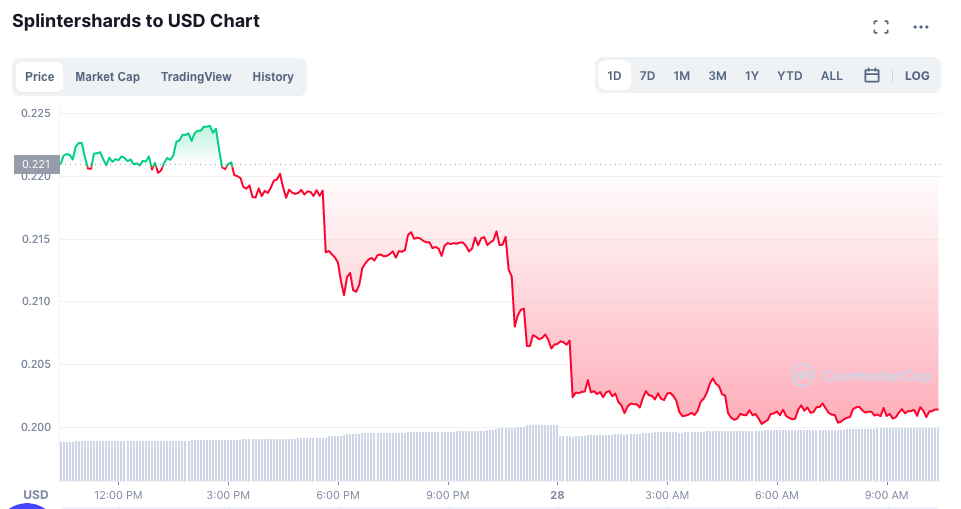 This suggests to me that what I'm calling (the antcipated) 'great SPS unstake' has begun as people gradually unstake before the VOUCHER airdrop ends in order to sell.
Assuming the greater amount of Voucher I received today is due a massive unstake (one quarter per week per total amount unstaked) then this time next week - the 4th of Jan we should see a big phat SPS dump going on.
Repeat for another 4 weeks, by which time it will be February, and by then I think it might be time to start buying, and for me I'll be pooling it with whatever gives me the best return, be that DEC, HIVE or BNB, probably some of each, with more in the higher returns pools.
Personally I'm selling all the way down to $0.15, lower than that and I think I'll start holding and staking again.
Below $0.15 I'll think about starting to accumulate some more, my target is 500K SPS by the end of 2022. I can't imagine that's going to be a problem.
---
---