Just bought a Splinterlands GFL
I was perusing the Gold Foil Legendary Market just now and noticed a Quix the Devious going for around $570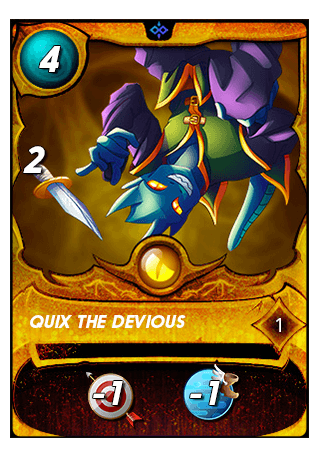 So I decided to snap one up - it's about the same value as all the lower value cards I've been selling off from my Chaos pack openings anyway, and this seemed reasonably cheap and defo undervalued compared to similar cards - like the Earth Splinter fiend is currently going for £1000 and some of the Legendary monsters around the $600 mark.
There's also a small chance I'll pick up a second one of these, and levelling it up could make it VERY profitable on the rental market, we'll see, it's only a slim chance!
It was 79K DEC, and gives me 12.5K collection power - so that's already 'really' 68K DEC, and I've rented it for 60 DEC a day, so I'll get my money back in no time I think.
We'll see how it goes....!
---
---