Learning from Losses (#4): Sneak Line Up
The Sneak ruleset is one of my least favourites - I lose to it more often than not, but at least on this occasion it wasn't so bad because
I think I actually put up a fairy decent strategy
I lost to a maxed deck of some non-standard monsters, which is at least interesting to see.
Check out the battle here if you are interested!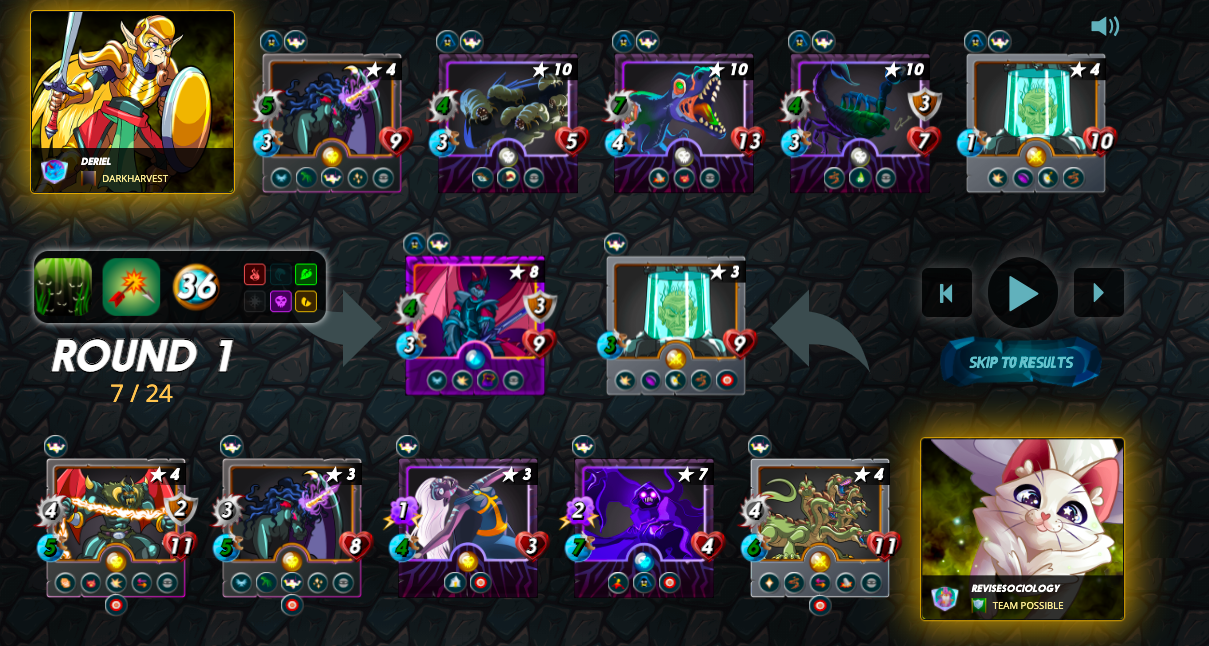 It's the three death monsters in the middle, you don't usually see them played, hardly at all, but for Sneak it's a great combination - stun and poison and scavenge in three different cards.
Which effectively neutralised my Lord A.
Although in fairness they may have got lucky, one retaliate could have wiped out one of them round one, with a different result!
Still, it's nice to see some of the less used cards out for a victory.
I hate this ruleset, it's a toss-up as to what you're going to do - you've no way of knowing whether your opponent is going to play it, or to play the curve ball snipe attack instead (it's a thing - play snipe when they expect sneak, and vice versa), but the strategy they've played here 'really playing it' gets around that - snipe would be sneak!
The only weakness I can see is against that Thorns summoner dude from Earth, which is why I'd be hesitant about playing, actually playing sneak with Earth on the cards.
It's a tough one.
---
---