Splinterlands EOS Rentals - it's about collection power, not playing power!
It's taken a while but finally with four hours left I'm getting some traction on my 'unreasonably priced' rentals...

Top of the tree in terms of ROI is the lowley ETIN SPEARMAN....

Not such a great card from a game play perspective, but if he's going to give me a 3.2K % return 4 hours before season's end, he is MOST welcome.
(Nothing like that return mid-season mind you, quantam leagues worse in fact.)
Top of the tree in terms of absolute amount rented out for is the Mermaid Healer...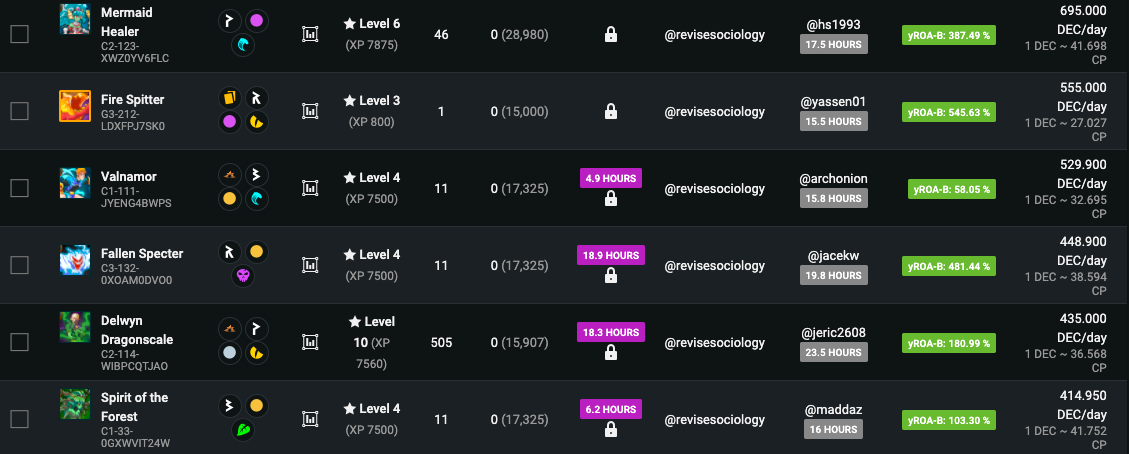 Promo cards do well at EOS, and BETAs too, any FINALLY I get a decent return on my Spirit of the Forest.
Interestingly some of the maxed summoners aren't renting for much more than they did mid season....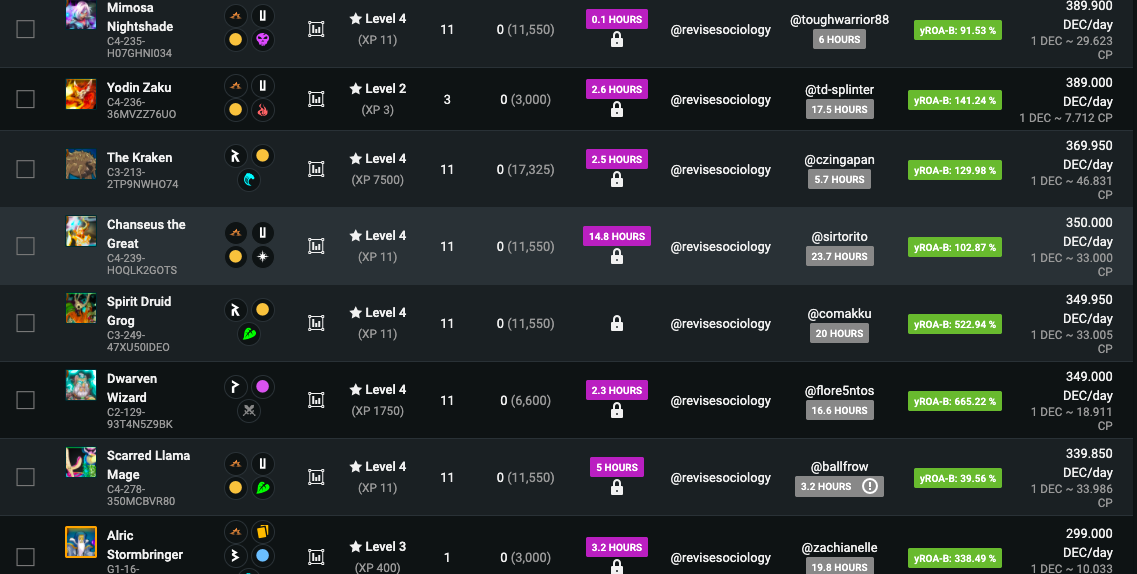 It's about collection power, not playing power at EOS
I think this is WHY certain odd cards rent for MORE than the maxed legendary summoners i've got.
Clearly from a game play perspective, the maxed legendary summoners are the MOST IMPORTANT cards, but in terms of collection power they are no greater than any other legendary card, and so you get some odd balls renting out at EOS because people want to guarantee they can stay up in whatever league they are currently in to benefit from their greater rewards....
I think!
Anyway, from a renter outers perspective, I love love love EOS, but I enjoy it while I can, it's back to half-earnings from tomorrow, and I'll have to get busy adjusting my rental prices down again.
Still it beats working for the man!
---
---