$1500 on a Splinterlands NFT! And no Warning of the 5% Fee, Is that LEGAL?

Here's the raw TX data showing one of the latest Splinterlands NFT sales: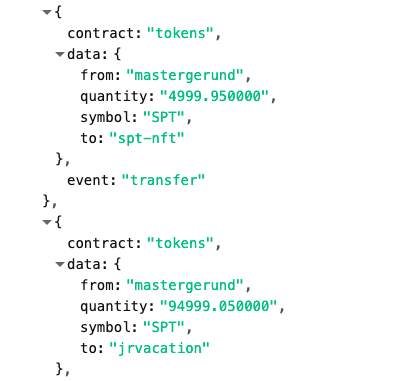 That particlar sale was for almost 100 000 SPT which is $1500.
Note that 5% of that is a fee sent to 'spt-nft'.
At least I assume that's a fee - on the front end the sale displays as 100K SPT, it's only in the background that you notice 5000 of those going NOT to the seller but to the middle-man.
Oh, and 5% - WHAT THE ACTUAL FUCK, ARE WE TRYING TO MAKE ETH LOOK CHEAP?
I just tried a 'mock sell' without going through the final confirmation - and nothing - you get the impression you're getting the full whack.
If I were the @splinterlands team I'd go through and refund sales-fees SHARPISH - with no visible warning of those charges I think this might be illegal, and get the fees information up on this front-end.
---
---