Battle Mage Secrets: Equal Opportunity
This week's Battle Mage rule set challenge was Equal Opportunity in which all monsters get the opportunity ability.
Opportunity means monsters attack the monster on the opposing team with the lowest health, unless you play any scattershot, snipe or sneak monsters as all of these retain their respective targeting.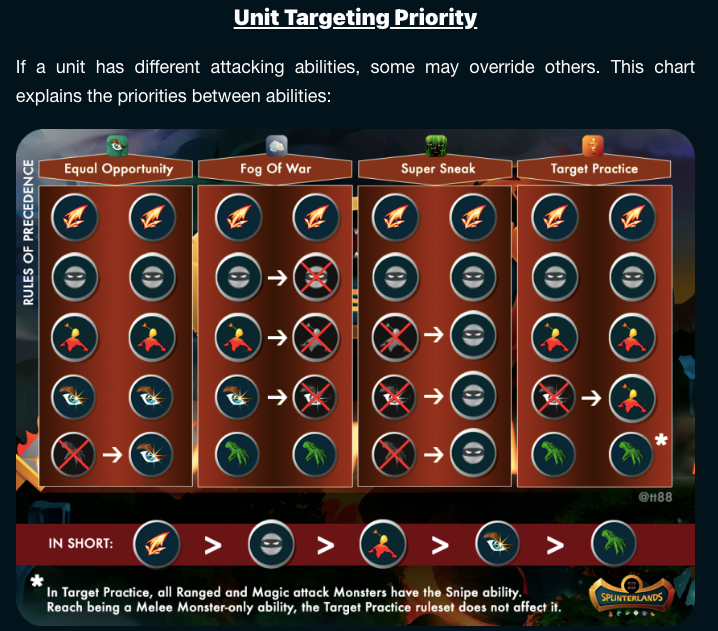 Equal Opportunity strategy....
There are a few basics to get right I think, not necessarily in this order:
If you want to play opportunity properly, then don't play any sneak, snipe or scattershot monsters!
I guess all other things being equal, higher damage would be good.
Defense is probably going to be important: shields would be very useful to stop melee and ranged opportunity attacks, and both repair and triage could be useful.
If you want to stop opportunity, then camo would be the thing to use, and I guess taunt would have the same effect.
Anything that debuffs shield would also be good.
Health boosting would be useful to prevent very low health monsters being taken out in the first round.
Opportunity battle exemplar
The battle below showcases the plus one shields Beta summoner Tyrion in a substantial low mana victory, shields being very useful in this ruleset!
Rulesets and mana: 16 mana opportunity and gladiator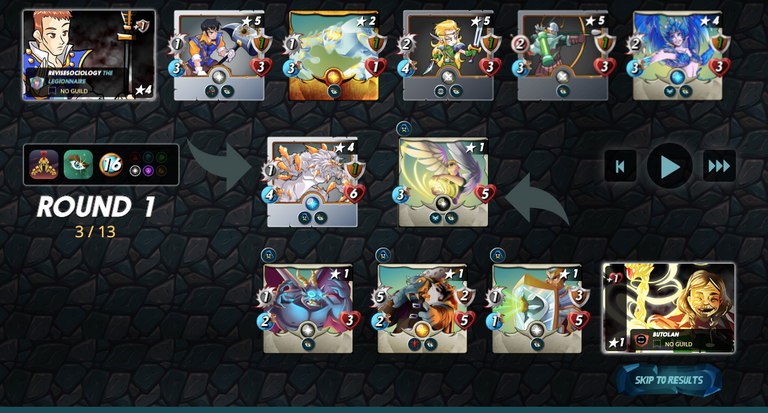 Summoner: Tyrion - for the shields!
Crystal werewolf - an ever handy low mana tank!
Armourer - for repair and opportunity, of course!
Soul Fiend - low mana and opportunity
Elven princess - one sneak, nice low mana two damage
Highland Archer - 2 damage
Celestial harpy... 2 damage.
The battle...
round 1 - Carnage - I take out my opponent's back line and tank in the first round for no loss myself!
round 2 - I lose my soul fiend to a 5 damage attack, but with only 1 health left, what a waste!
round 3 - I take out my opponent's blinding reflector
round 4 - I lose my werewolf to a 6 damage card but my combined damages take out the gladiator in this round, it's all over!
Final battle analysis
You can see just from the line up that I'm obviously going to win with my 6 to 4 damage card ratio.
My opponent is relying too heavily on one high damage attack card, and there's bound to be at least one or two attacks that fall on shields and so are wasted.
Even when he does land an opportunity attack, 5 damage on 1 health is overkill.
My shields in general also came in very handy to nullify opportunity damage.
So I think I got this selection bang on for this ruleset, my opponent basically ignored it and lost!
Opportunity final thoughts...
This is one of the more fun rulesets to play, just remember to avoid sneak and snipe and scattershot to max it out!
---
---