Splinterlands Challenge of the Week: A Last Stand Victory with Mycelic Infantry
This week's Splinterlands Challenge of the Week was to showcase the tanky Mycelic Infantry from the Earth Splinter...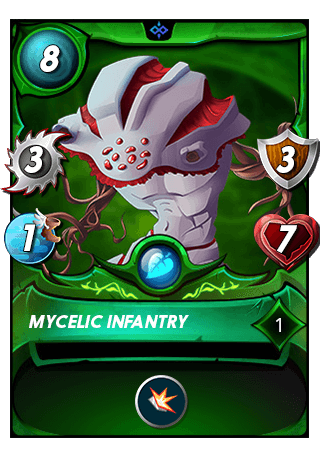 While heavy on the mana and slow this is a useful tank with that key shield ability with 3 shields and 7 health, and a useful 3 melee damage.
The battle below features a Level 1 Mycelic Infantry in a lonely stand alone victory!
The Rule Set and Line Up
Mana cap 15
Standard Rules apply (Bronze League!)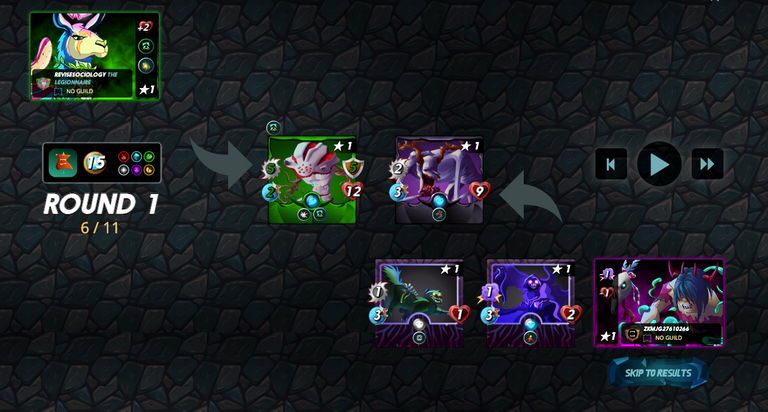 Summoner - Scared Lama Mage
Mycelic Infantry
Tudo!
Did my strategy work?
Beautifully, to see it in action click here!
Round 1 - The Mage gifts my Mycelic Infantry boosted stats with the last stand ability, noice!
Round 2 - I take out the Cursed Windeku and my shields are still remaining, clearly this is only going one way!
Round 3 - I take out the Death Elemental
Round 4 - It's all over as the Undead Badger falls too!
How important was The Mycelic Infantry?
Very useful for this battle, it's difficult to see how any line up with a mixed ranged of attacks could have withstood last stand with shield.
But of course to get that last stand you need the SLM summoner, so I've got to give this 50-50 weight!
Final Thoughts: Mycelic Infantry- worth buying?
He's already useful at Level 1 as a tank for higher mana battles and at level 5 he picks up giant killer and enrage as well as five damage - given his low speed he's likely to get hit a lot too, which gives the enraged time to kick in.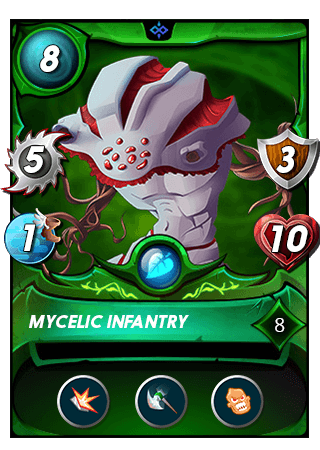 So I'd say definitely worth investing in - relatively cheap for a card that's going to be useful in melee and slow rulesets especially!
If you don't yet play Splinterlands, why not give it a go?
Anyone using my referral link will receive a free rare card!
---
---