Splinterlands Challenge of the Week: Soul Strangler...
This week's Splinterlands Challenge of the Week was to showcase the Soul Strangler from the Death Splinter...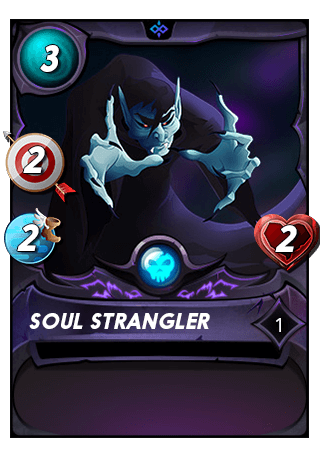 This is an extremely useful relatively low mana card - for only 3 mana you get 2 damage, 2 speed and 2 health, all at Level 1!
The battle below features a Level 1 Soul Strangler chipping in to a victory....
The Rule Set and Line Up
Mana cap 23
Standard Rules apply (Bronze League!)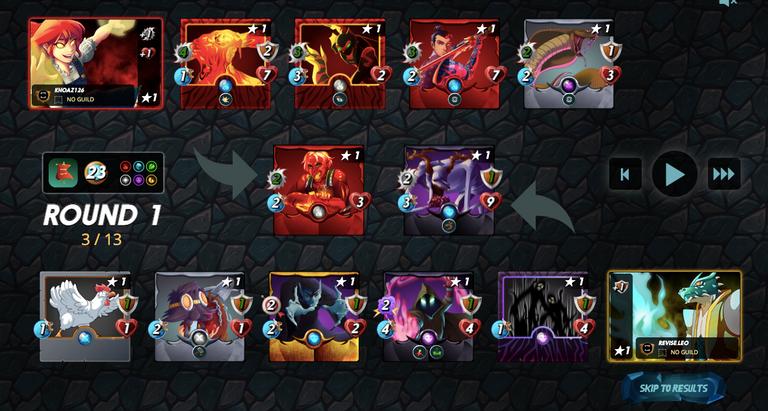 Summoner - Drake - for the shields
Cursed Windeku - standard Death Summoner
Shadowy Presence - snipe soak and decent second tank
Necrosi - terrific snipe damage with cripple
Soul Strangler - the feature card
Scavo Hireling - to repair those shields!
The chicken - sneak and snipe soak.
Did my strategy work?
Beautifully, to see it in action click here!
Round 1 - I take out my opponent's radiated scorcher and he takes out my Chicken with his double sneak.
Round 2 - My opponent takes out my Scavo which is annoying
Round 3 - The Soul Strangler goes down but I take out his Living Lava, battle's turning!
Round 4 - He takes out my Shadowy Presence but I take down his Serpentine Spy
Round 5 - I take out his Tendyll Striker...
Round 6 - it's all over - his Ureus goes down!
How important was The Soul Strangler?
In this particular battle not that useful as he only really did damage against the Radiated Scorcher.
The main utility of the strangler, along with two thirds of my line up was to act as soaks for my opponent's sneak and opportunity attacks, and they worked as a good defence while the Windeku and Necrosi meted out 6 damage per round.
The Windeku was probably the most useful card - those thorns!
And ultimately it was the fact that I had shields, which even without repair, nullified my opponent's over reliance on melee sneak and opportunity.
Final Thoughts: Soul Strangler - Worth Buying...?
I think the Soul Strangler is up there as one of the must have cards, even down in L1 it is already useful, but by the time you level it up to max, at level 8 it's a beast for the mana - one of those rare cards that gives you more damage than the mana with the poison buff - and the health is OK too.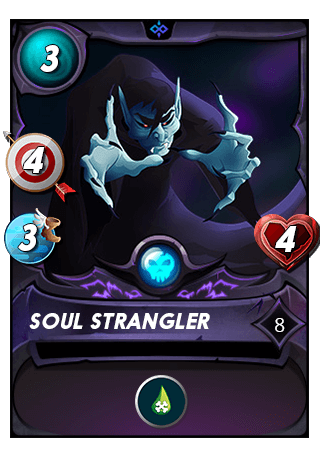 The only thing that lets it down is the speed - which is a weakness but even so, still a buy for me!
If you don't yet play Splinterlands, why not give it a go?
Anyone using my referral link will receive a free rare card!
---
---