Splinterlands Challenge of the Week: Wave Runner!
This week's Splinterlands Challenge of the Week was to showcase the Wave Runner from the Water Splinter...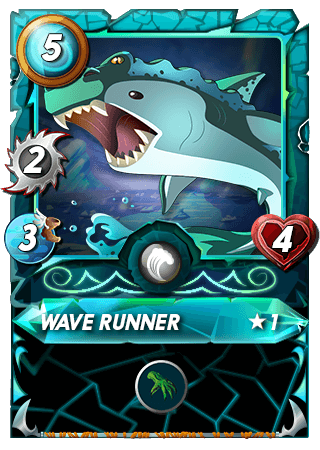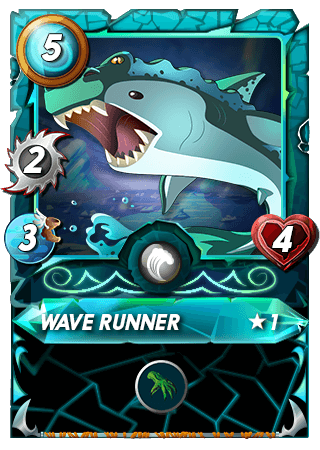 At Level one this is a reasonable card - 5 mana with reach and pretty decent health when he takes over as a second tank, and 2 damage to start, which is handy. OK speed too!
The Rule Set and Line Up
Standard Game Play (Bronze!)
23 MANA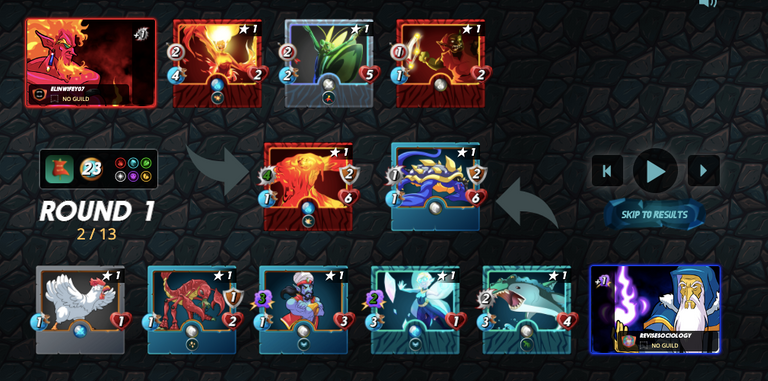 Summoner - Alric
Spineback Turtle - nice mid- low mana slow tank
Wave Runner - the feature card
Ice Pixie - a useful two mana damage card/ snipe fodder
The Genie - the main damage engine
The Crustacean, great for the slow ruleset!
The Chicken - sneak fodder (sorry chicken!)
Did my strategy work?
Beautifully, to see it in action click here!
Round 1 - My opponent takes out my Ice Pixe with snipe, but is was there to protect the Genie with higher damage. That Lava thing with shields is tough!
Round 2 - Carnage! My Genie takes out the Lava (weak against magic) but I lose my Turtle, Wave Runner, nicely healed, now in tank and takes out his Pyromancer - useful 2 damage sufficient for this!
Round 3 - Now my opponent is only doing one active damage with his main ranged damage card as a tank it's all over - I take out his Mantoid this round.
Round 4 - his final card falls and it is all over!
Battle Analysis/ How useful was the Wave Runner?
The Wave Runner proved VERY USEFUL in second - 4 health meant he was resilient against blast and then a fortunately timed heal meant he made a decent second tank after my opponent had lost his tank.
In retrospect the Chicken would have been better in third then the Pixie would have got in one attack at least, but you can never predict whether you'll get snipe or sneak!
I think my opponent relied too heavily on ranged attacks too, relying too much on his Lava lasting the distance, which it didn't!
Overall I think this is a nice example of how effective playing reach as a second tank can work quite nicely.
In general, however, I'd say this is a tough card to win with - this victory came after 3 other failed attempts using him...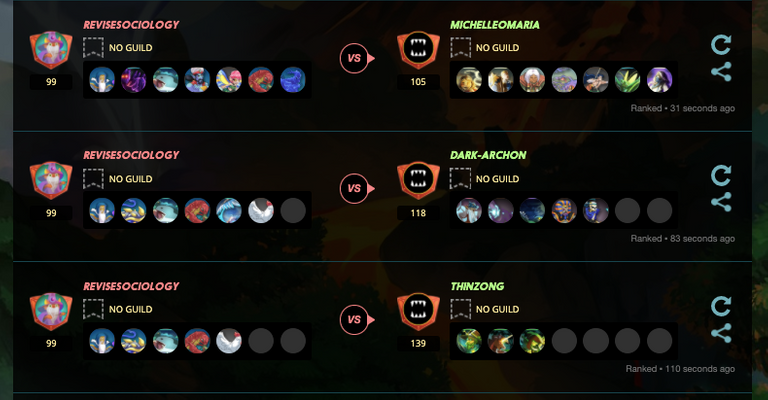 Wave Runner: Worth Buying and Levelling Up?
The Wave Runner picks up a couple more buffs at max level - knockout and net and by this time he's pretty fast and does decent damage too....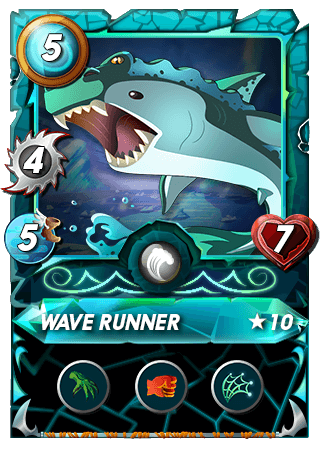 ATM I'd say this is too niche a card to focus on levelling up - unless you're going to be playing Stun anyway (there are a few monsters in Water that do that) and and earthquake ruleset you're nearly always going to better off with the Electric Eels, which are faster and have blast.
I think the Wave Runner's utility may be lower down the leagues - he starts off with 2 damage and reasonable speed, so he's not a bad option in Bronze.
But having said that you're nearly always going to better off with magic cards in Water and there are plenty of those within the 5-6 mana range on offer, so yer probably better off picking up some of those rather than this.
If you don't yet play Splinterlands, why not give it a go?
Anyone using my referral link will receive a free rare card!
---
---