Splinterlands Challenge of the Week: Wood Nymph
This week's Splinterlands Challenge of the Week was to showcase the Wood Nymph from the Earth Splinter....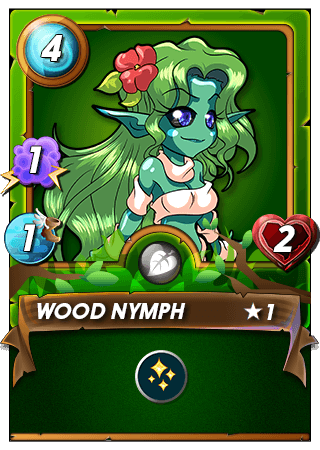 If you combine the Nymph with the magic summoner dude, she's pretty cool at Level 1 already - with 2 magic and tank heal from the off.
The battle below features The Nymph in a decisive victory!
The Rule Set and Line Up
Mana cap 22
Standard Rules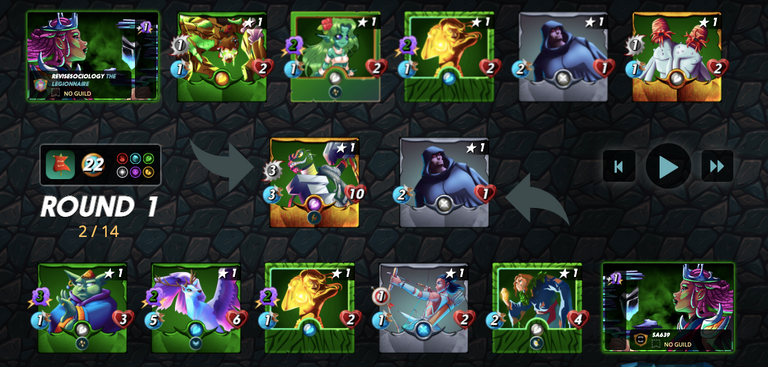 Summoner - Magic Buff Dude
Grund - massive health and double strike
Fiend - second tank
Wood Nymph - should have put her fourth!
Khmer Princess - second attack
Chaos Agent
Slipspawn - double sneak soak at the back!
Did my strategy work?
Beautifully, to see it in action click here!
Round 1 - carnage on my opponent: I take out his first three monsters while GRUND stands firm, and gets a cheeky heal at the end of the round!
Round 2 - OFF! Another 3 for 0, it's all over!
How important was The Nymph?
Her heal on Grund was crucial I think, but the main agent in my victory was Grund himself, with that massive health and heal he was untouchable, while my magic attacks picked off my opponents.
Interesting to note that my opponent's strategy of relying on damage and sacrificing health didn't work - just goes to show the power of a decent tank at this level!
So happy days!
Final Thoughts: Wood Nymph - worth buying?
She's very handy at low levels now with the magic summoner dude and gives you a 2 damage (with him) and tank heal from L1 - so probably a good buy.
However, when it comes to levelling up, she is pricey, and if budget is a concern, the Goblin has to be a better option, even if he is more expensive in mana terms!
If you don't yet play Splinterlands, why not give it a go?
Anyone using my referral link will receive a free rare card!
---
---