Splinterlands Social Media Challeng : Drawing : LORD OF FIRE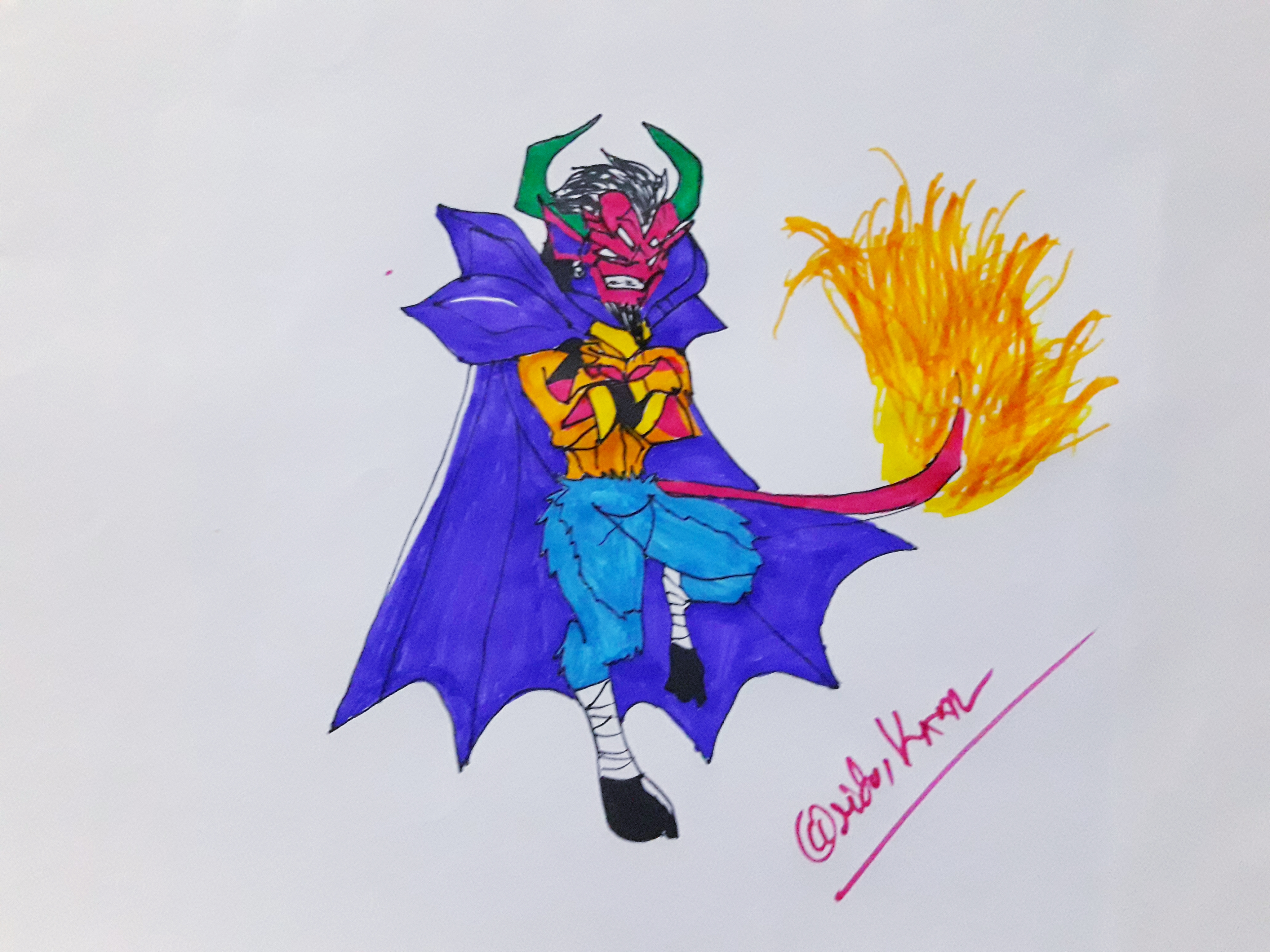 Hello everyone
Its time to take part in splinterlands Social Media Challenge. Today i am drawing Loard of Fire and share this Blog in Social Media*
Original Image Source :
https://splinterlands.com/?p=card_details&id=127&gold=false&edition=2&tab=lore
Lets see Few Steps
Starting with its face. Ite eyes hair, its mouth nose and also it teeth. Its teeth are white color. It has 2 horn both side of its head. I am trying to draw this as good as possible
Now tryinv to draw full body. I am drawings body then its hand and then legs. Its wear a costume. I am also drawing this. Its looksvery nice
Then using colors. I am using red color in its tail and face. Also include this color in hands ans some perts of its body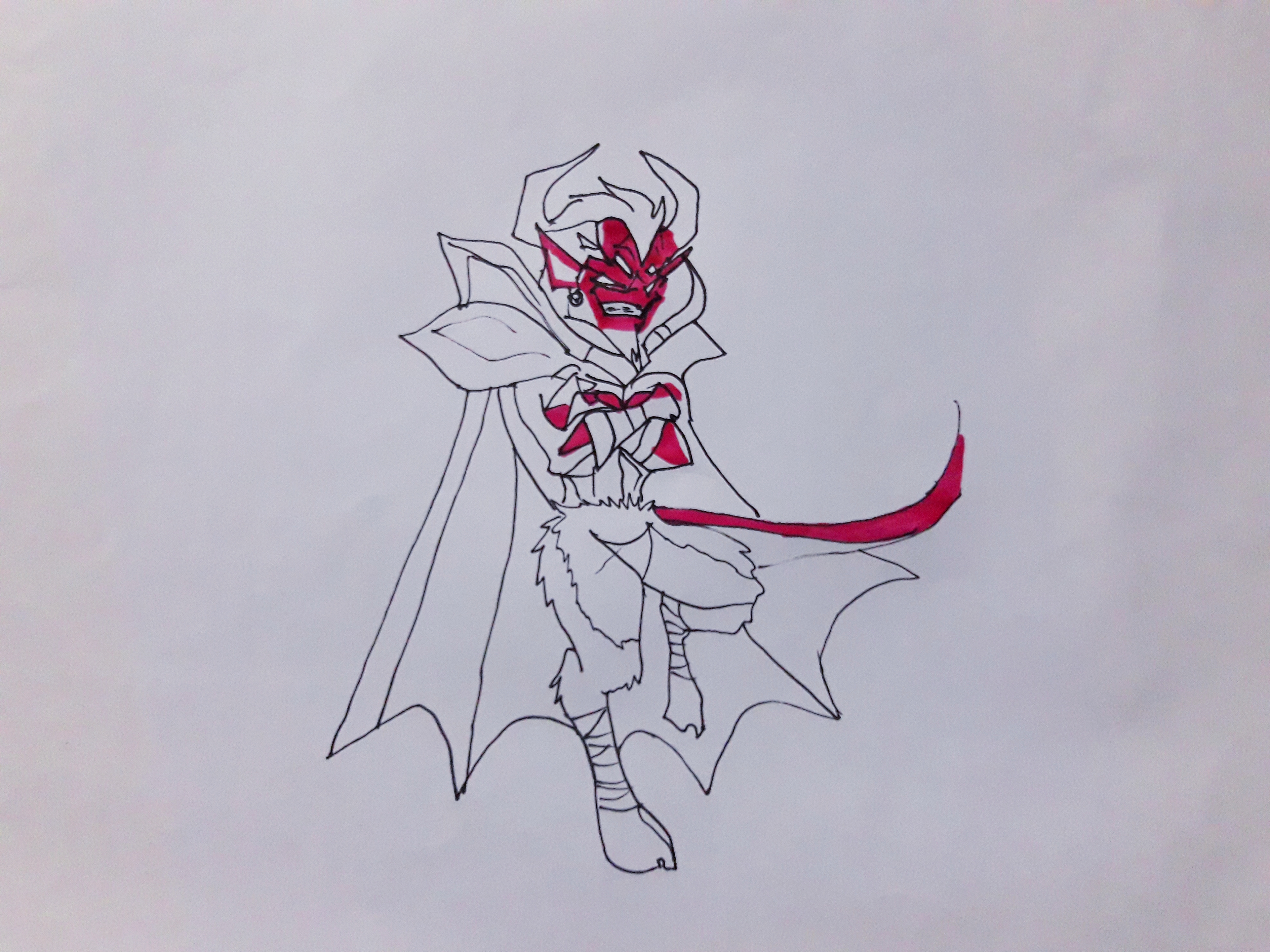 Time to use blue colo and yellow color. I am adding this color in its legs. I am tryin best to looks this drawing as original. Using yellow color in hands to make a nice pattern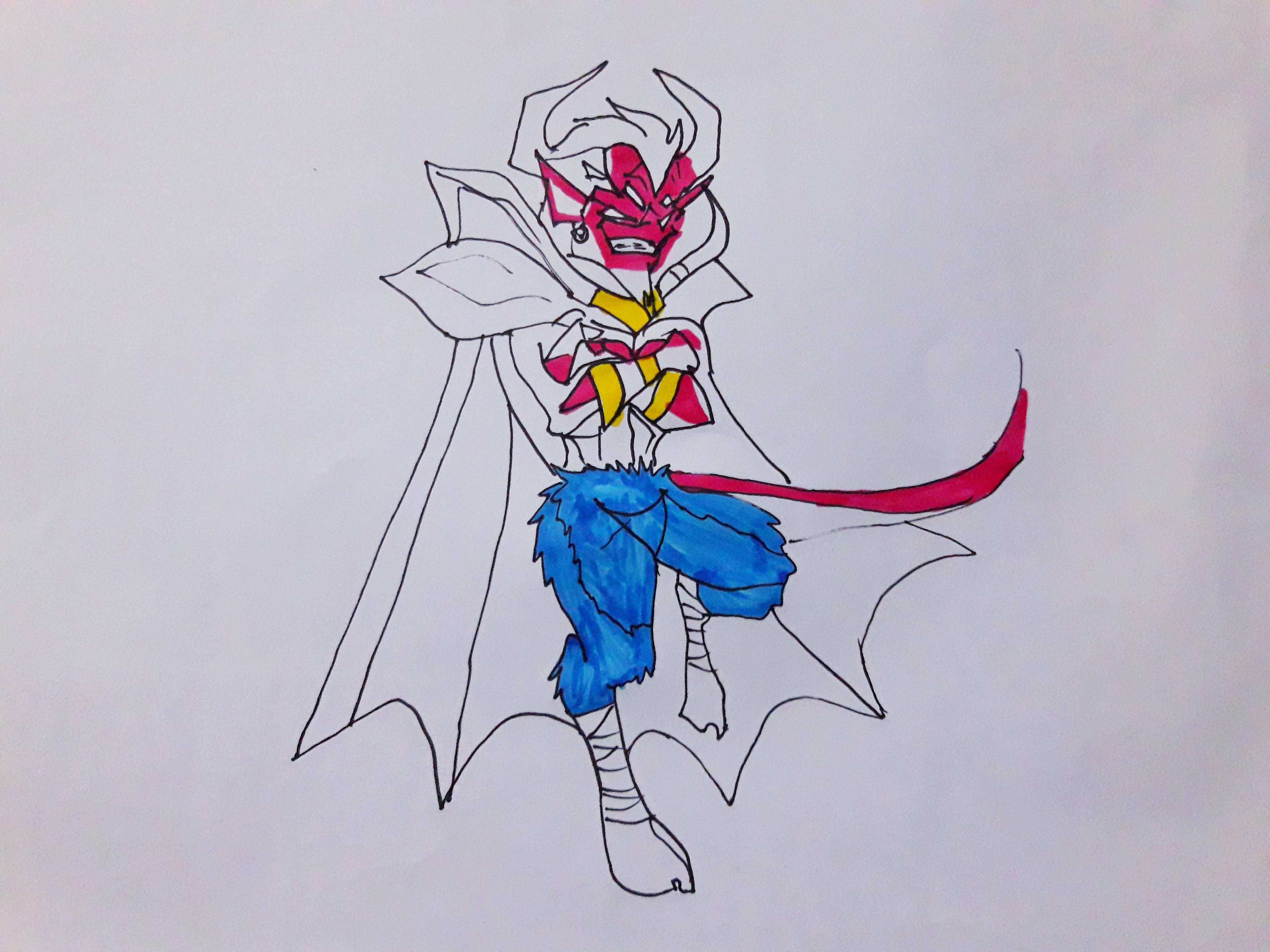 Now black color in botom part of its legs and hands. Its also for pattern. Its color make this drawing extra look*
Violet color for its costume. I dont know that is this costume name. But its looks very nice*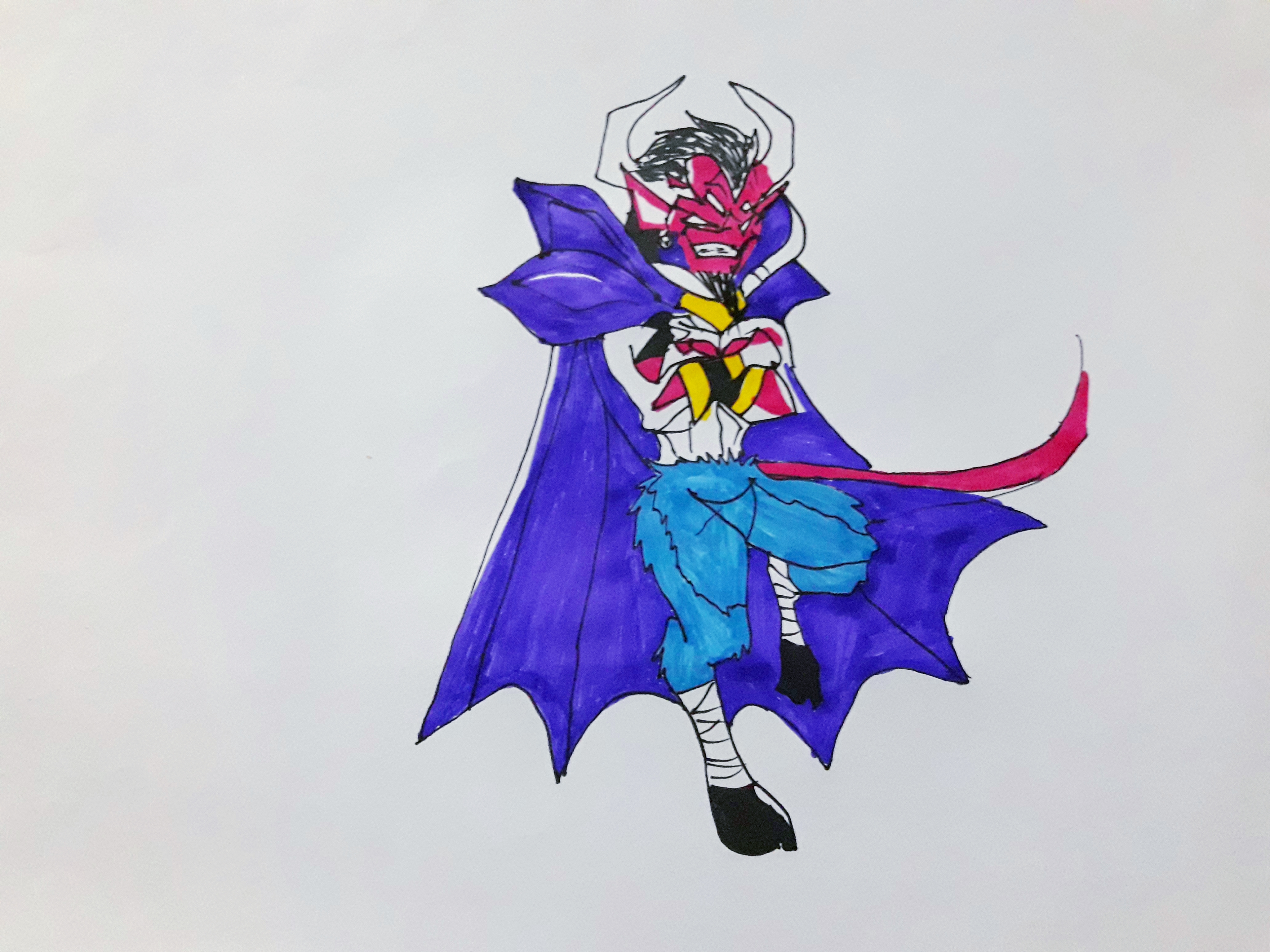 Green color for horn. Beacause its looks deadly. so i am usung this color. Its looks better
Going to end of coloring. I am using orange color for its body. Acually its totally depends on me i am using this color because i thing its perfect for its body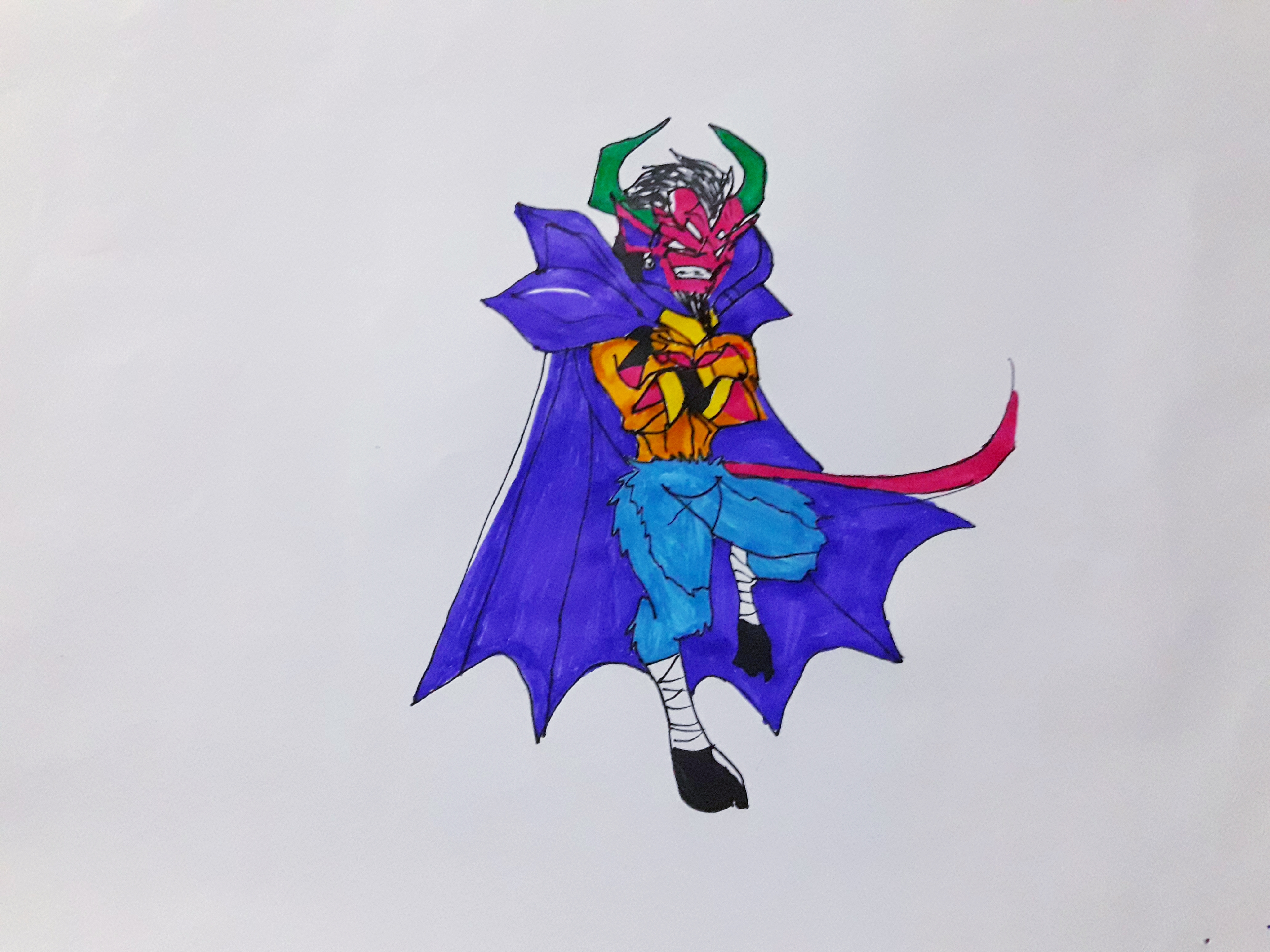 Finalised this drawing. I am using orange and yellow color mixt to make fire. Acually this part is difficult for me. I am drawing fire as possible as good. But its not parfect i know that.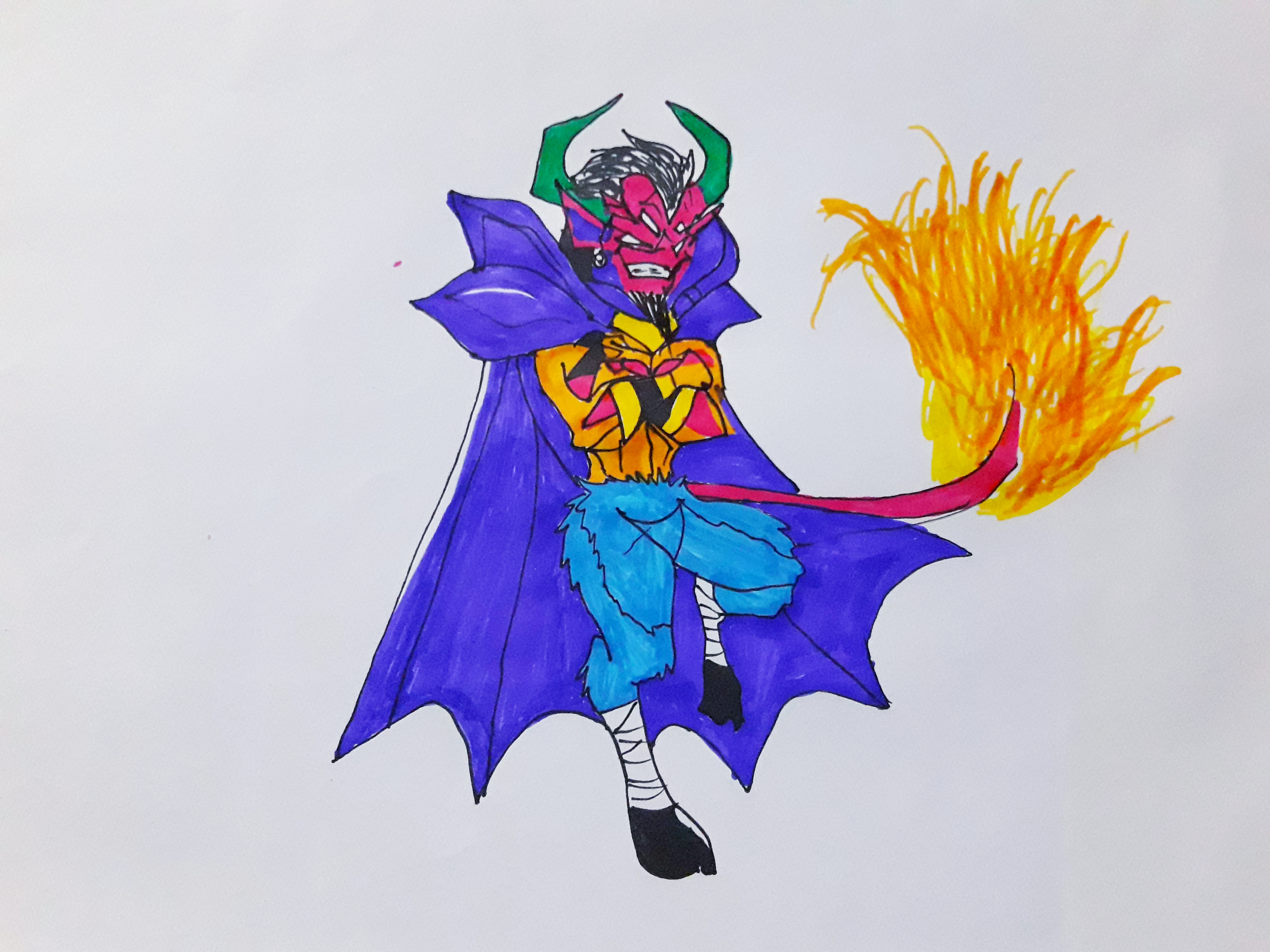 I am trying my best to do. Hope you like this*
Thanks for your time
You Can find me in
Youtube
Twitter
Facebook
Instagram
Discord : #ridoykhan22#0033

---
---