Splinterlands Social Media Challenge: Drawing : SHIN-LO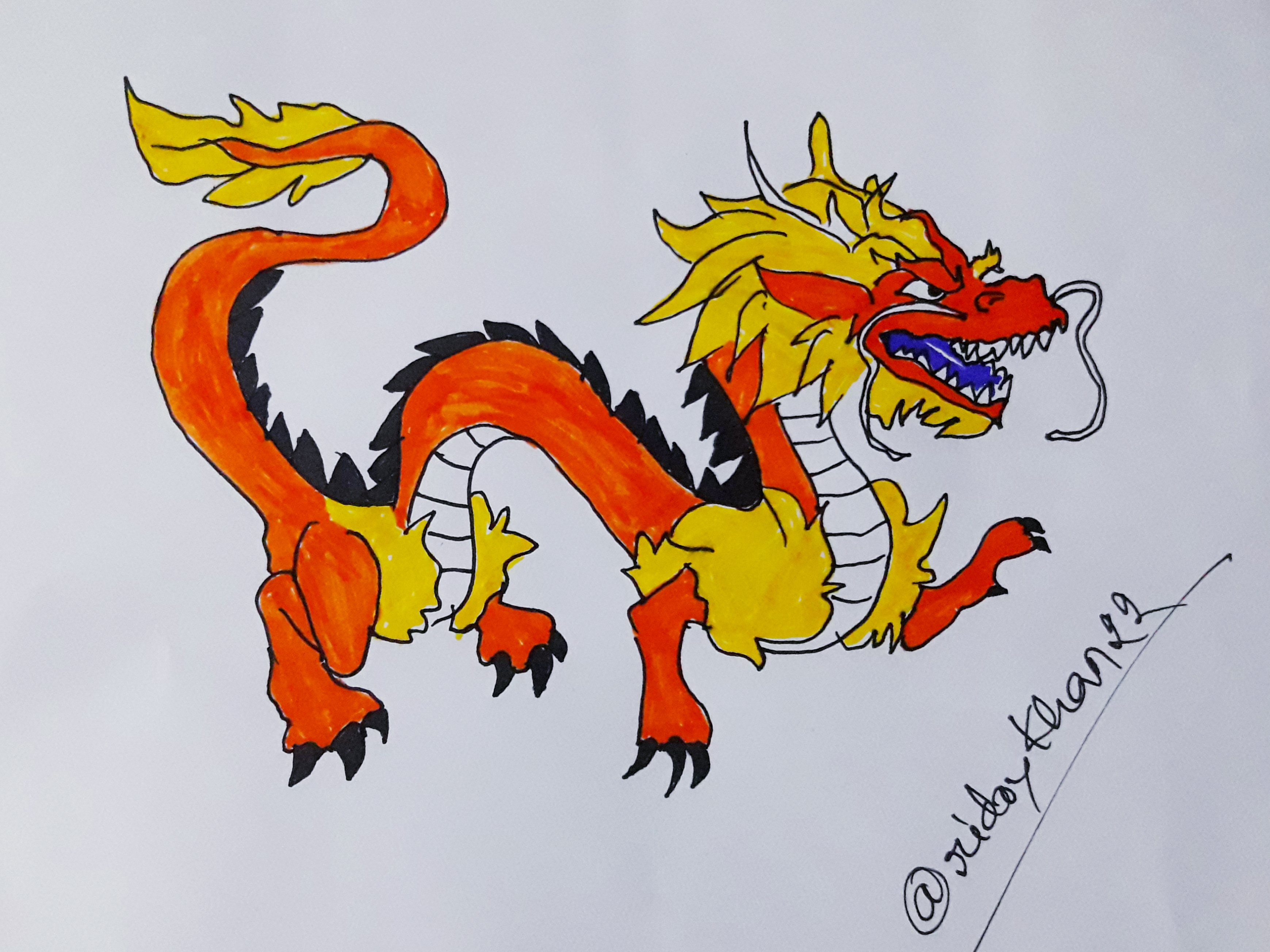 Hello everyone
It's my 1st entry in Splinterlands Social media contest and you can see her today I am trying to drawing SHIN-LO. Its a dragon and one of the most important character of Splinterlands.
It's a dragon and its common structure as all dragon . it eyes head and body shape are narrow . an end of its tail fin present . its nail are very sharp and teeth are also very sharp
Source link : https://splinterlands.com/?p=card_details&id=77&gold=false&edition=2&tab=lore
Step 1. I am staring with its head . its head is look very danger and teeth are very sharp . you can see hare I am drawing its eyes ears and others part of head.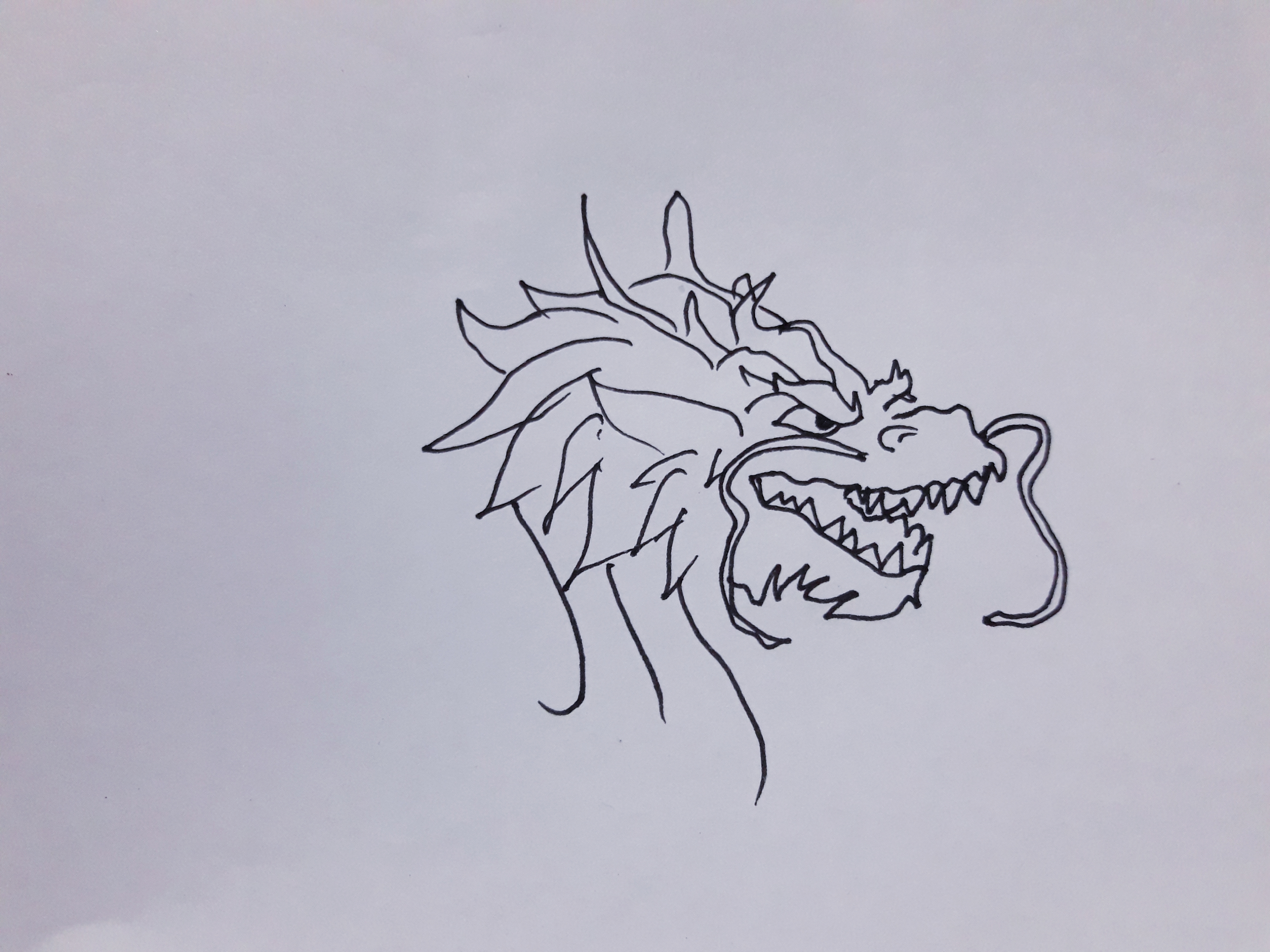 Step 2. Complete its full body include legs tail fins . In its body spicks are present so I am drawing this some part are special hare as nail and some extra.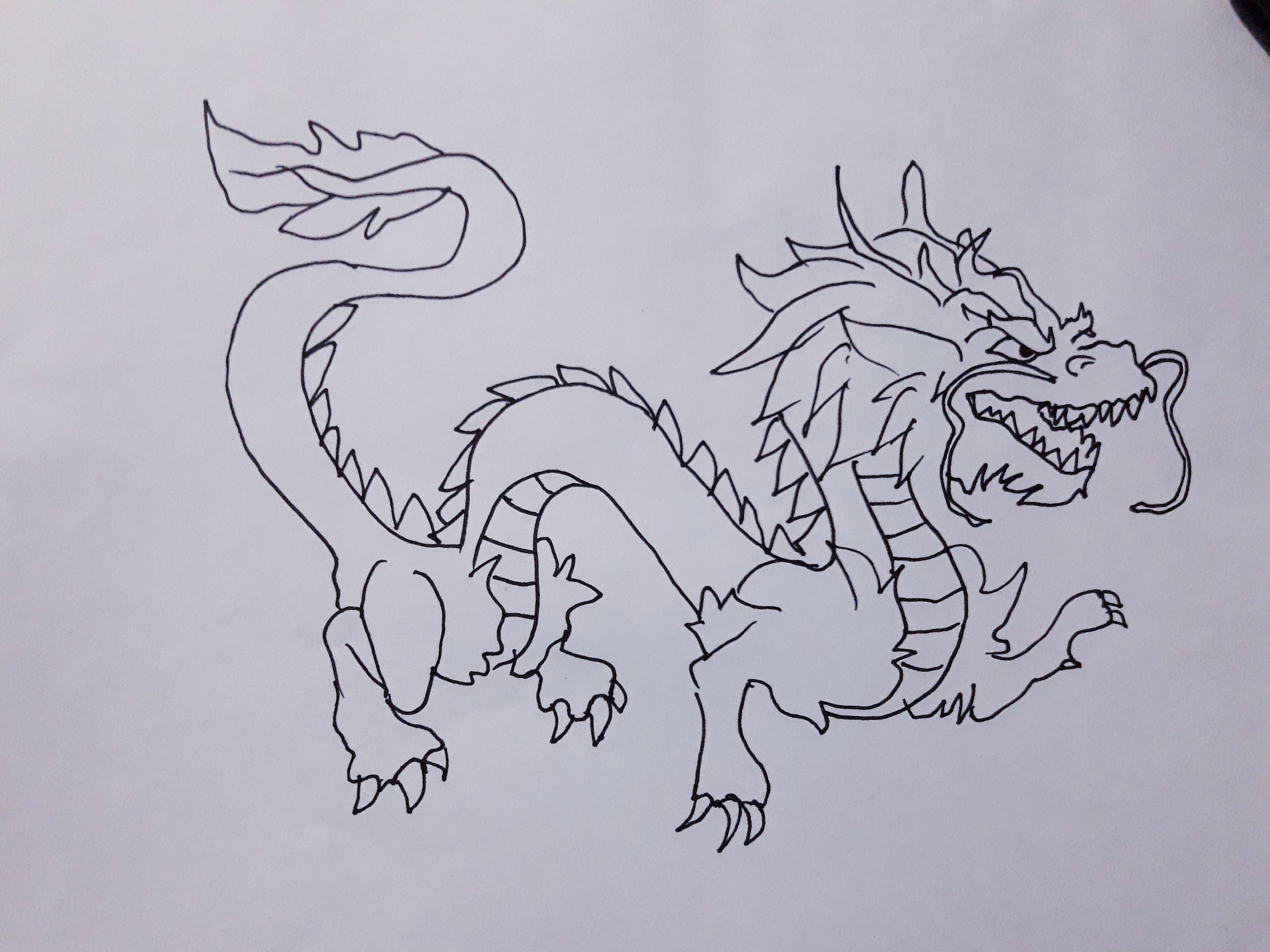 Step 3. Start coloring . I am staring with its body . I am using orange color . you know that orange color is one of the most common color for dragons . Its give extra ordinary for this dragon . simply I am using in tis head ad body till tail . its fins are also orange .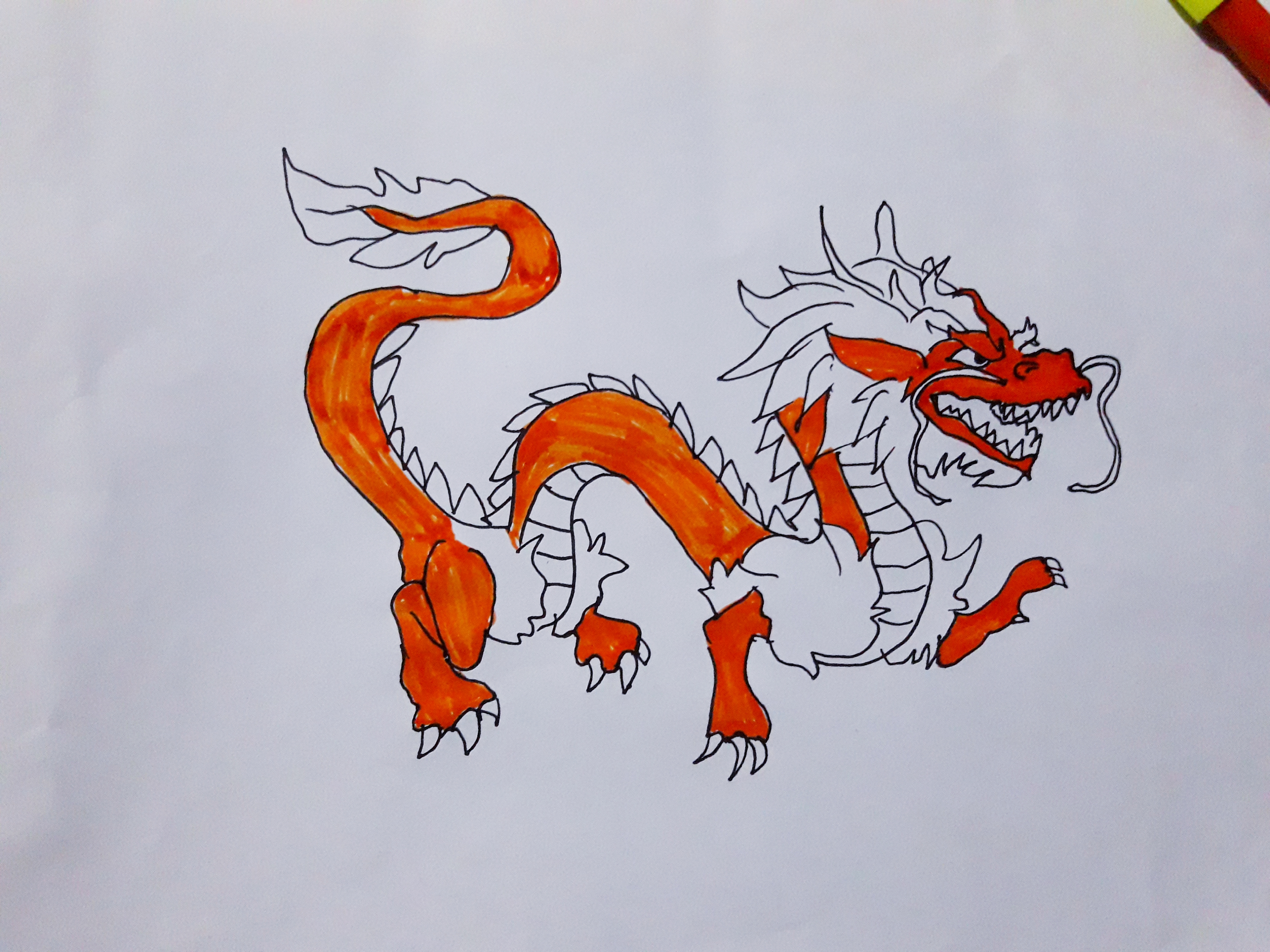 Step 4. I am using violet color in is mouth . many people are using red color . but I using violet . because I thing violet color give its aggressive looks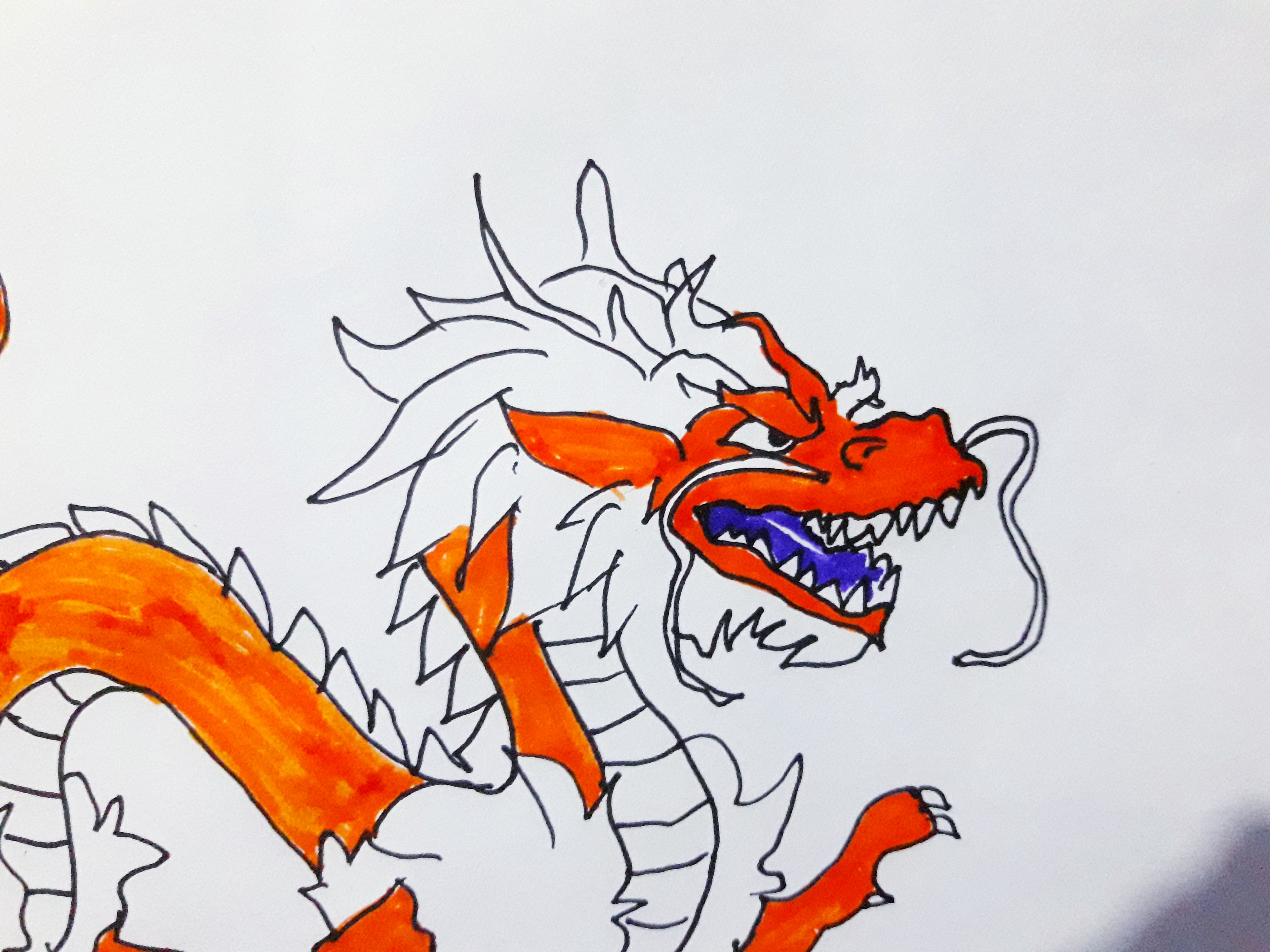 Step 5. Now I am using yellow color .This yellow color use in is legs and some parts . its for highlight some part and look is better . yellow and orange combination is much better for a dragon . I am using this for better looks. Its tail is also yellow color . because is give its extra attraction .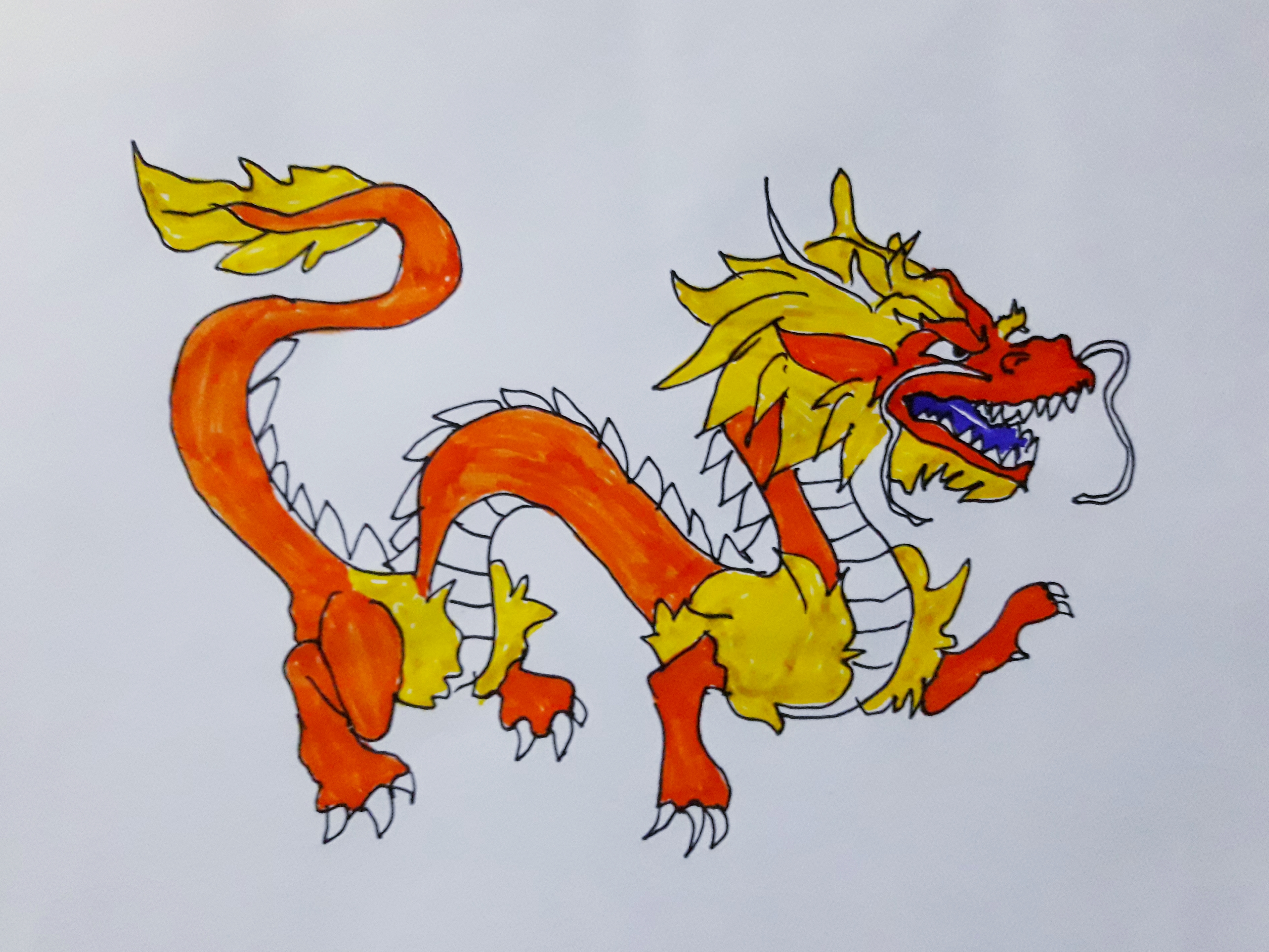 Step 5. Finally used black color for is spick and nail . spicks are different colors . but I am using black for its body match . I thing its nail and spicks are as same as it looks better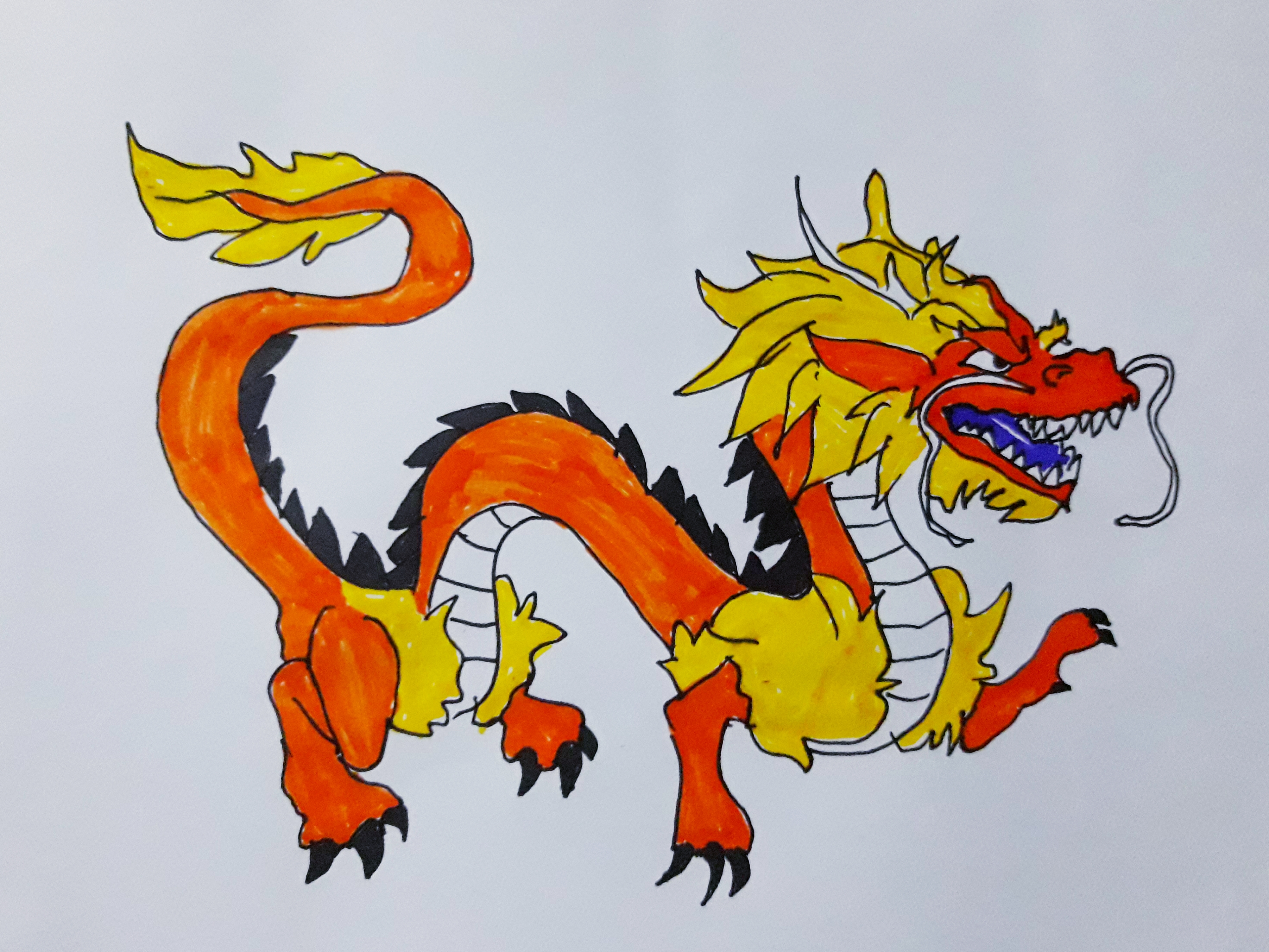 Final image hare . You can see I am not much good at this drawing . but dragons are my favorite . so I am trying my best to draw this . single selfy with my drawing. Hope you like this drawing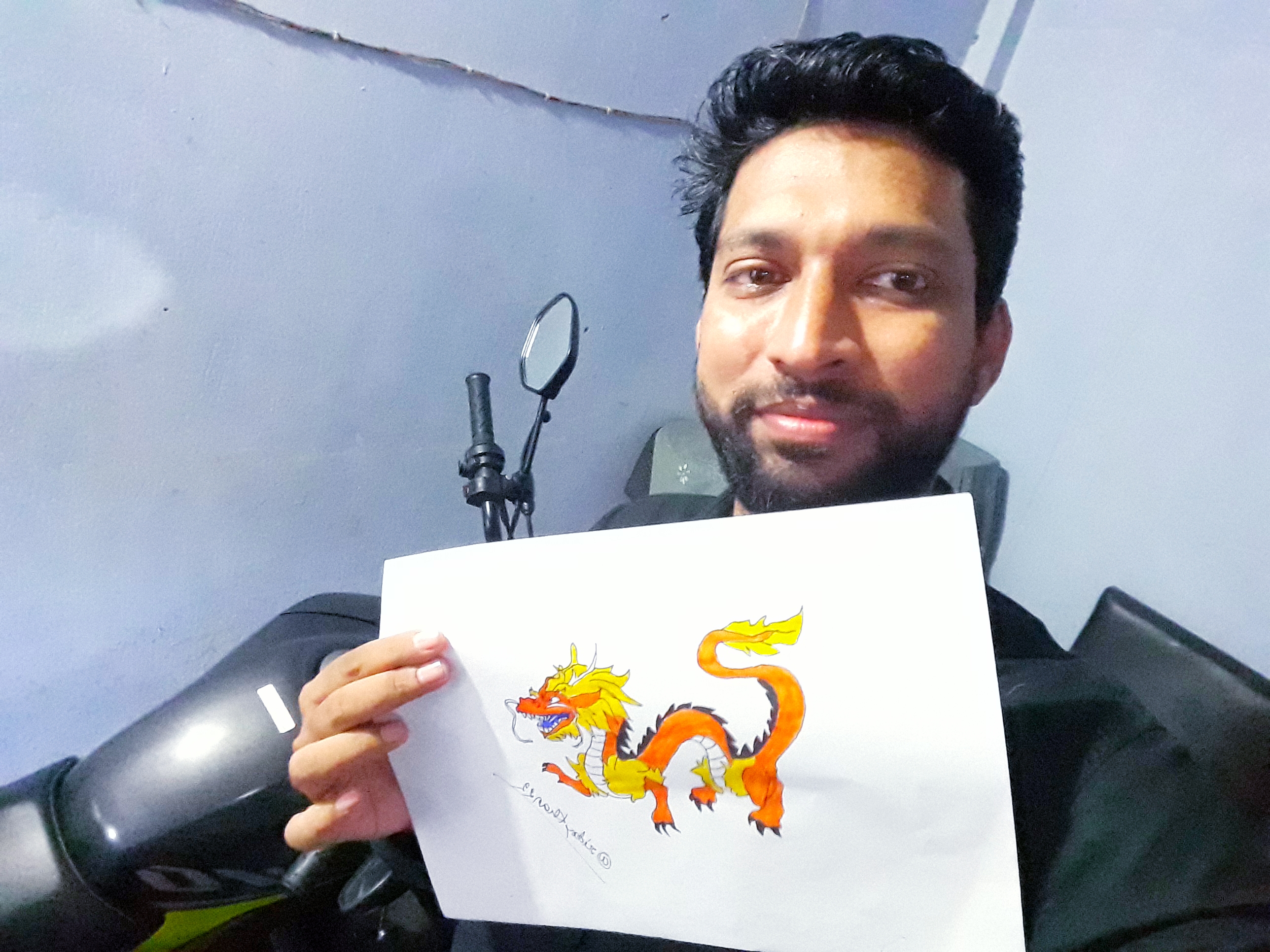 You can also join this game by my referral link
Here's my referral link.
https://steemmonsters.com?ref=ridoykhan22
Thanks for your time
You Can find me in
Youtube
Twitter
Facebook
Instagram
Discord : #ridoykhan22#0033

---
---