THE LEGENDARY OAKEN BEHEMOTH
HELLO, SPLINTERLANDS COMMUNITY ! WELCOME TO SPLINTERVERSE !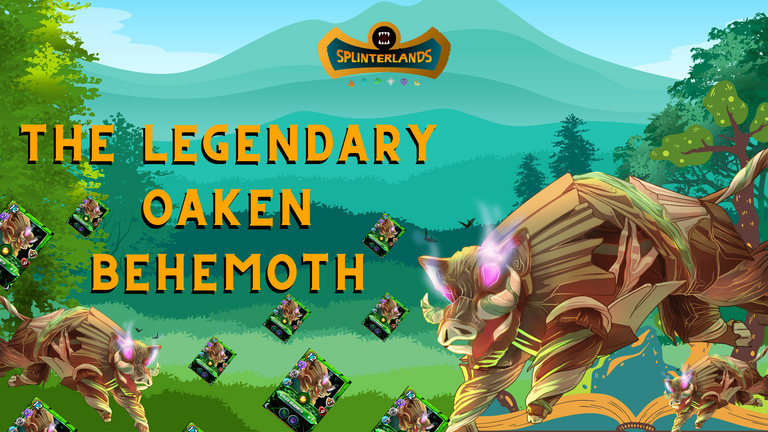 In Splinterlands, there very powerful monsters that can wreck and own the battle. These monsters are one to watch for because their stats are extraordinary and their abilities are difficult to handle. In Earth Unit, most of the monsters specializes magic attacks. Magic attacks never miss. It can only be resisted by an ability.
In Earth Unit, there is a monster, a powerful monster that has two kinds of attack. It has magic attack and melee attack. That is rare for cards to have and that is why this monster is one of the Legendary Monsters. The name of this card is OAKEN BEHEMOTH.
Sounds interesting right? How are we going to use this monster during the battle? Let's go and find out !

THE LORE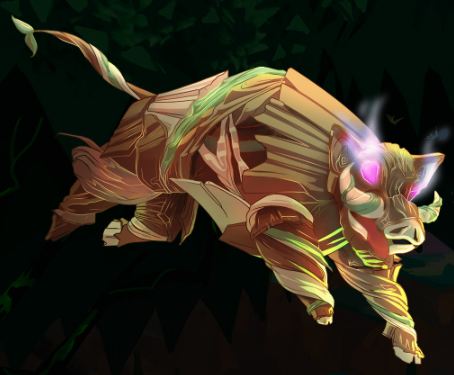 Many years ago on the banks of the River of Power, a huge boar was entangled with a Dark Eternal Warlock in a fight whose stakes were greater than life itself. The Warlock was attempting to harvest the beast's soul, but this giant boar would not be taken without a fight. Every blast of dark magic from the Warlock only drove the beast into a greater frenzy. With a mighty charge, the boar rammed an old oak tree that sat near the river's edge. The tree fell, then rolled toward the Warlock and the beast, forcing them both into the rushing waters of the River of Power. They disappeared under the foam.
Several weeks later in a magical lightning storm, the kind that only hits Anumün once a generation, the Oaken Behemoth crawled out of the River of Power. Its every muscle and sinew are like an oak tree and it stands taller and stronger than any other beast in the western forest. It strides the woods near the river, protecting its waters from those not worthy of the power.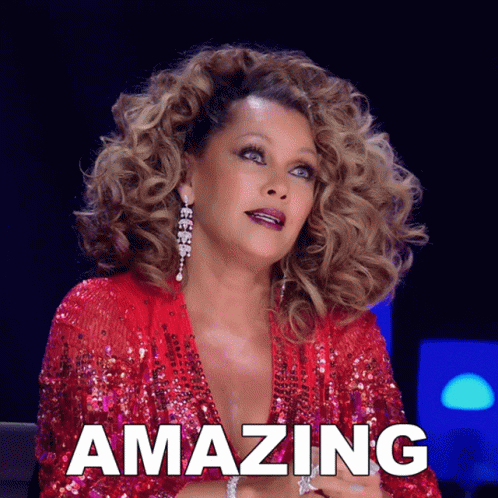 THE POWER OF OAKEN BEHEMOTH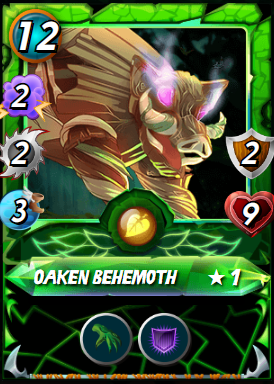 The OAKEN BEHEMOTH is a Legendary Earth Monster with Reach and Void Armor ability. Monsters with Reach ability can attack the tank of the opponent if it is placed on the second position. That is a perfect ability for this monster so that it can use its melee attack even if it is not on the first position. The Void Armor ability of this monster can resist the first magic attack on this monster. It looks like a shield for magic attacks. These two abilities is such a good combination because the other one gives this monster an opportunity to attack and the other ability gives this monster the power to protect itself from magic attacks. Also, this monster has 2 magic attacks, 2 melee attacks, 3 speed, 2 shield, and 9 lives. That kind of stats is vey impressive because it can surely make damage and protection. The two magic attacks is already huge damage because it is a direct attack. The melee attack of this monster is no that strong because if ever that the enemy has Shield ability, its melee attack will only give one damage. Its speed is also impressive because it only means that it has 10% to 20% chance of evading melee and range attacks of the monsters with lower than 3 speed. In terms of defensive state, we can say that this monsters can resist lots of attacks. Even though it has only 2 shields, it can still resist attacks higher than 2 damages. The 9 live can surely make this monster live until the third round.
HOW TO ELEVATE THE POWER OF THIS MONSTER?
Finding the right combinations of cards on this game must be done in order to achieve victory. Splinterlands is also formulaic because there are cards that can elevate the overall power of your monster. For Oaken Behemoth, here are the cards that you can use to elevate its power:
OBSIDIAN. This summoner can increase the magic attack of all friendly monster. With that kind of ability the base magic attack of Oaken Behemoth will be 3 magic attack. That is great because it can now really create massive damage towards the opponent.
MYLOR CROWLING. This summoner can give all friendly monster a Thorns ability. Monsters with this kind of ability can damage their attacker once it performs melee attack. That is a great advantage because there are monsters that is so difficult to make damage due to their ability and high speed. So to make damage on them, Thorns ability is the perfect option. This summoner is perfect for Oaken Behemoth because Oaken Behemoth has tank capability. It can resist attacks, but it will e better if while resisting, it can also make damage.
QUEEN MYCELIA. This summoner can give all friendly monsters additional 2 shields. That kind of ability is good for Oaken Behemoth because it can strengthen its defensive state.
DISINTEGRATOR. This summoner can reduce the melee attack of opponent's monsters. That is perfect for Oaken Behemoth so that it will only receive lower melee damage. It can make the card live longer in the field.
FUNGUS FIEND. I know that you are all asking, why this card helps Oaken Behemoth? Well, the answer to that is not on its ability but its on the mana of this monster. This monster is zero mana. If you look to the mana of Oaken Behemoth, it is 12 mana. It needs huge amount of mana. With the use of Fungus Fiend, we can lessen our worry about the mana. We can have a monster on the field that can help Oaken Behemoth on creating damage without worrying about the monster that will help the mentioned monster.
Aside on pairing this monster on other cards, there are also other ways to elevate the power of this monster and that is by levelling it up.
| | ABILITY | LEVEL | DESCRIPTION |
| --- | --- | --- | --- |
| | RETALIATE | LEVEL 2 | Can attacks back its attacker. |
| | DODGE | LEVEL 3 | Has high chance of evading attacks |
| | TRAMPLE | LEVEL 4 | Can attack again if it kills the first monster it attacks |
And that's all ! Those are the ways on elevating power of Oaken Behemoth.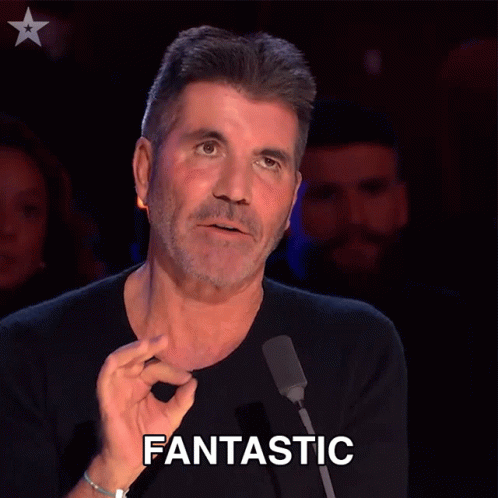 Now, the current market price of this monster is $36.18. Do you think that it deserves that market price? Why or Why Not? Comment id down below and we will talk about it.

THANK YOU FOR READING EVERYONE!
So that's all for today, Splinter Community ! Have a nice day!
So what do you think about OAKEN BEHEMOTH? Comment it down below and let me here your opinion about it!
Don't forget to hit LIKE, FOLLOW, and REBLOG for more updates.
If ever you missed my blogs, you can click and read it below !
If you want to play Splinterlands and visit the community, just click the linked texts below. The "SPLINTERLANDS" linked text is my referral link. You can use that for discounts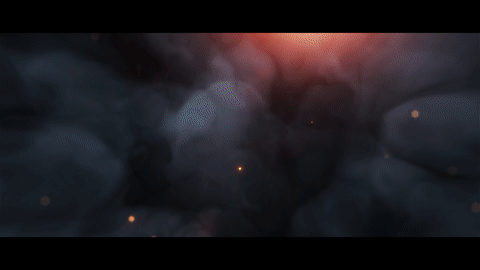 | SPLINTERLANDS | SPLINTERLORE | BLOG | DISCORD | TELEGRAM |


DISCLAIMER: THE FIRST IMAGE IS EDITED THROUGH CANVA. THE OTHER PHOTOS ARE IN-GAME SCREENSHOTS AND THE OTHER PHOTOS ARE FROM THE INTERNET AND TO THE RIGHTFUL OWNER.
---
---