VENARI WAVESMITH: THE MAGIC OF WATER MONSTER
Hello, Splinterlands Community !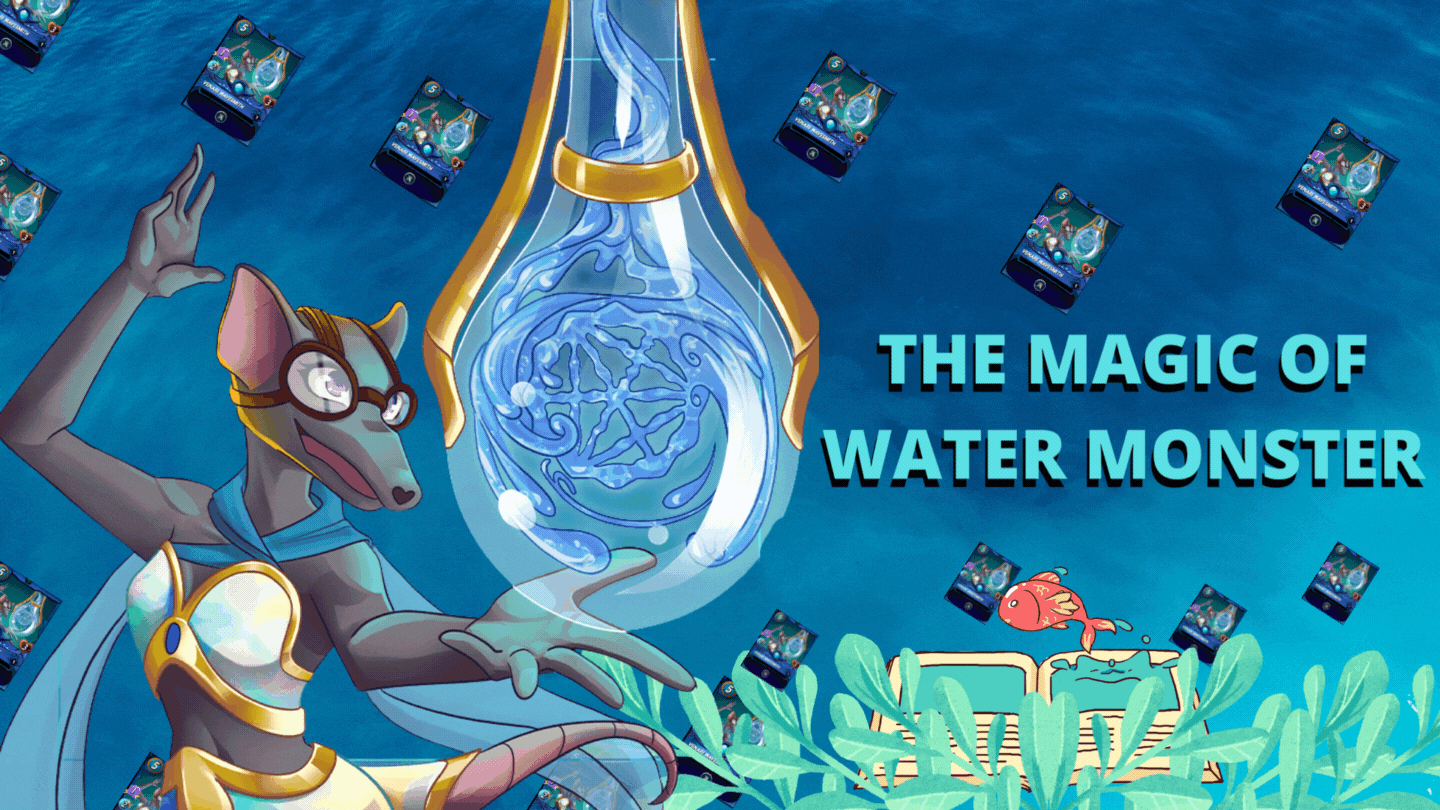 Just days ago, we feature the first ever rare monster card on this blogging feature. Today, we are going to discuss the Rare Water Monster of Splinterlands: the VENARI WAVESMITH.

THE LORE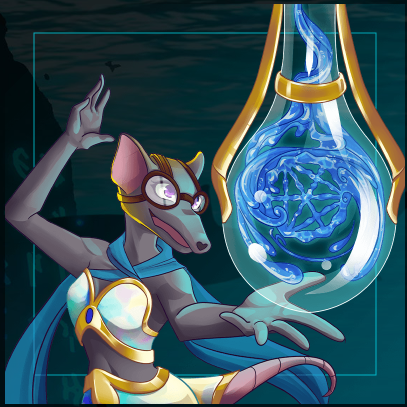 "Banished from Below 3 of 5 - A massive race of rat-like people called venari have lived in the Strite for thousands of years. They are skilled technicians and mechanics who can make advanced devices and tools the likes of which Splinterlanders have never seen. The venari control powerful forms of magic that they have synthesized from the minerals and mana flows of the Strite. Through their complex field of science called smithing, they have been able to create and recreate many types of natural and magical phenomena from any magical element."

THE POWER OF VENARI WAVESMITH
| NAME | ABILITY | STATS |
| --- | --- | --- |
| VENARI WAVESMITH | PROTECT (LEVEL 1) | 1 MAGIC ATTACK, 2 SPEED, AND 3 LIVES |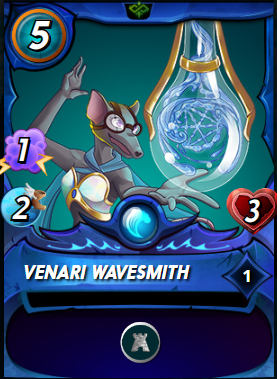 VENARI WAVESMITH is a Rare Water Monster with Protect ability. Monsters with this kind of ability can give plus 2 armor to all friendly monsters. That kind of ability is very helpful because it can help all the monsters in the field to stay longer in the battle. This monster has 1 magic attack, 2 speed and 3 lives. By evaluating its characteristics, we can say that this monster is not that strong because of its low damage. The only thing that makes this monster a threat is the kind of attack it has: the magic attack. In terms of the speed, we cannot also rely on it because this monster can only avoid attacks form monsters with 1 speed. In terms of its health, this monster is not also that strong due to its low health. here are monsters that can kill this monster on one hit only.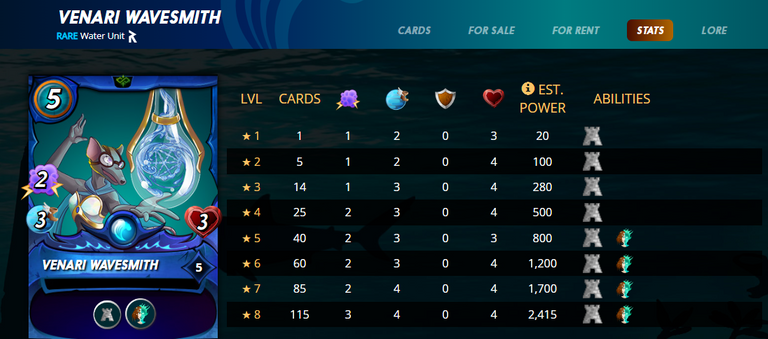 As this monster continue o level up, it gains new ability called Dispel. Monsters with this kind of ability removes all the positive status of the attacked monster. That is a very great advantage because there are summoners and monsters that can increase the stats of their friendly monsters. So by neglecting it, it can cause huge change on the battle.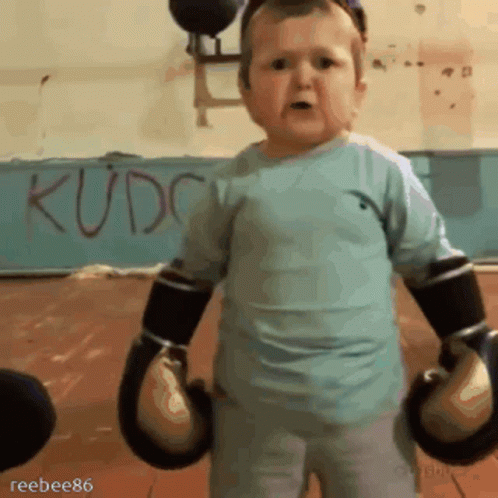 So if ever you want to buy cards, you can consider this monster but I do not highly recommended it.

THANK YOU FOR READING EVERYONE!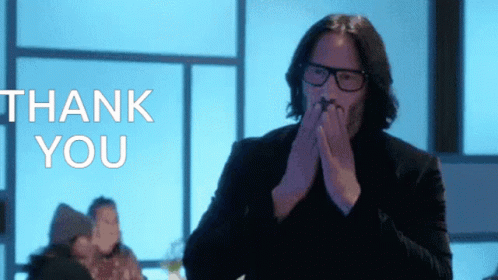 So that's all for today, Splinter Community ! Have a nice day!
Don't forget to hit LIKE, FOLLOW, and REBLOG for more updates.
If you want to play Splinterlands and visit the community, just click the linked texts below. The "SPLINTERLANDS" linked text is my referral link. You can use that for discounts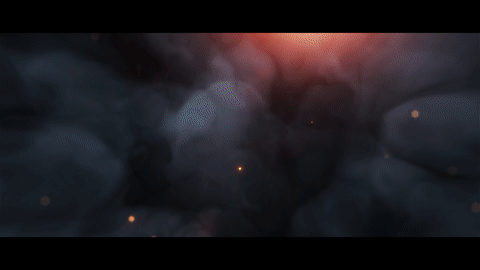 | SPLINTERLANDS | SPLINTERLORE | BLOG | DISCORD | TELEGRAM |


DISCLAIMER: THE FIRST PHOTO IS EDITED THROUGH CANVA. THE OTHER PHOTOS ARE IN-GAME SCREENSHOTS AND THE OTHER PHOTOS ARE FROM THE INTERNET AND TO THE RIGHTFUL OWNER.
---
---