Hive Pump = Cheap Engine Tokens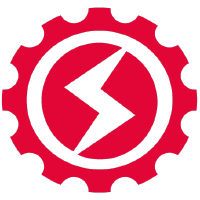 By now I am sure that most of you have seen the massive pump that Hive had yesterday. If you haven't, here is what it looked like: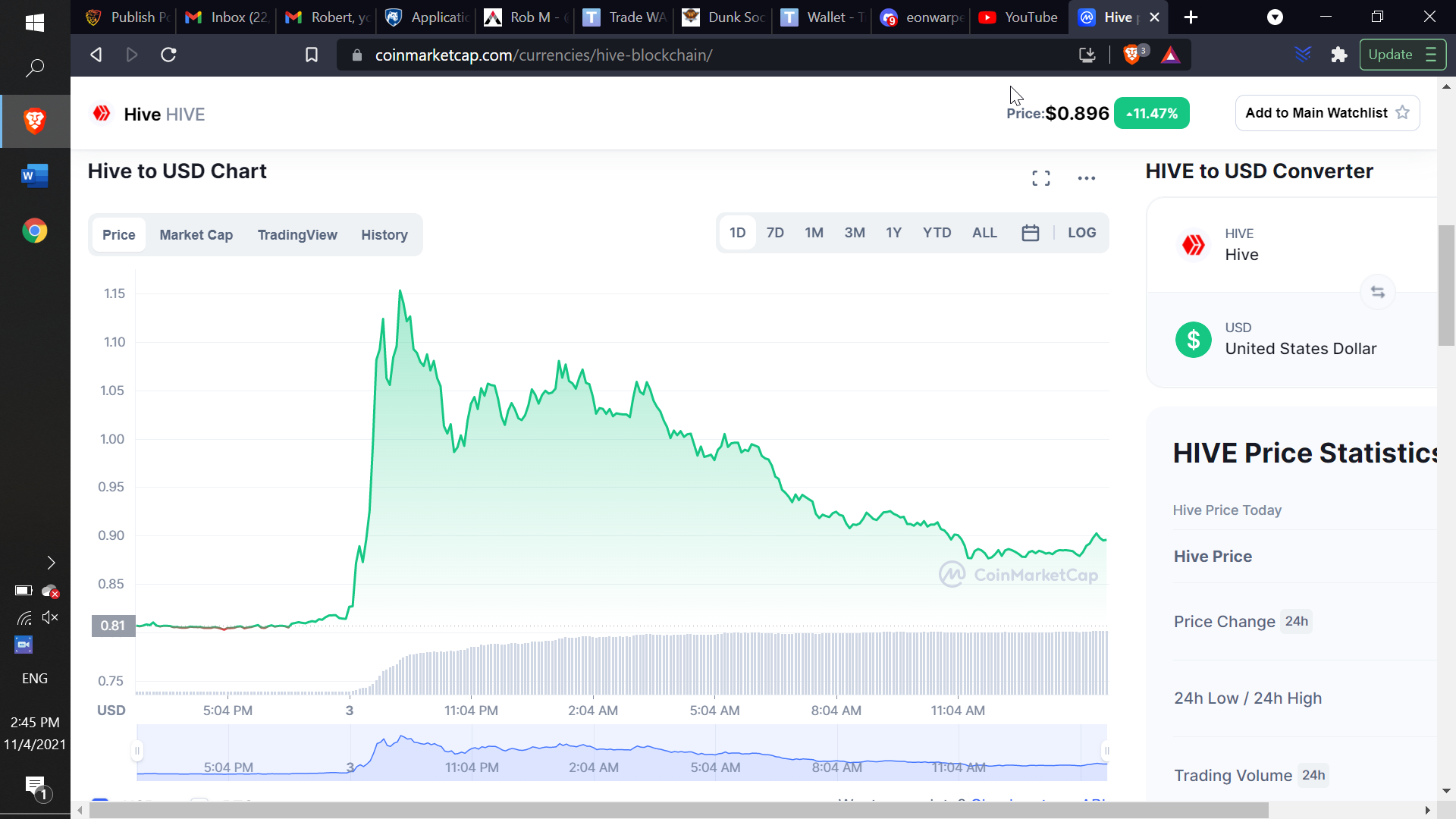 In the past I have written about how Hive pumps were frustrating because of the fact that Hive is difficult to power down and often we miss the chance to sell, but one thing that I did not notice before was the effect had on other tokens in our ecosystem.
As people see the price of Hive rising, they are wanting to get in on the action and one way that this can be done is by selling Hive-Engine tokens for Swap.Hive. When this is done, people are often selling those tokens for less than they would have without the time-sensitive issue of getting in on the pump, resulting in downward pressure on token price.
I really like that this happens as it allows you to add to your gameplan other than just trying to flip Hive for more Hive after the eventual dump. I was able to stack a few CHAOS legion packs for 15% cheaper than I would have gotten them for before the Hive pump. The packs are currently trading on the Hive-Engine around $10 at any given moment and I was able to get them for a little under 8.
In addition to downward selling pressure there is the obvious reality that Hive becomes worth more money and if you have some liquid, you have more overall spending power so you can just wait for orders to hit the market that appeal to you.
I know that this phenomenon can be seen pretty much across the board and it seems like people have caught on because prices have rebounded almost fully following the Hive dump today. It is funny calling it a dump when the price is still riding around 88 cents, a crazy reality we have as we are earning it on all of our blog posts.
Whatever your plan is when a hive pump comes, be sure to factor in price differences in the rest of the ecosystem, it is a great opportunity to build on your holdings across the board here on Hive.
@mariosfame gif once again, I love it:


@sgt-dan with this sick pic: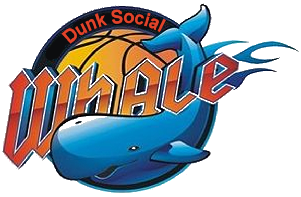 @gr33nm4ster made this awesome gif I needed to share, we thank him as well!: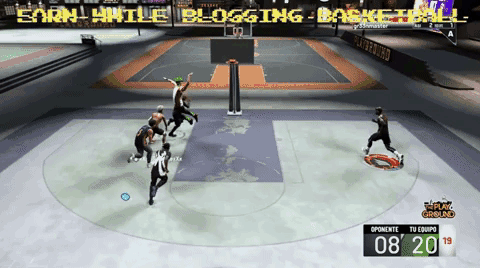 NEW TRIBE HERE!
Dunksocial.io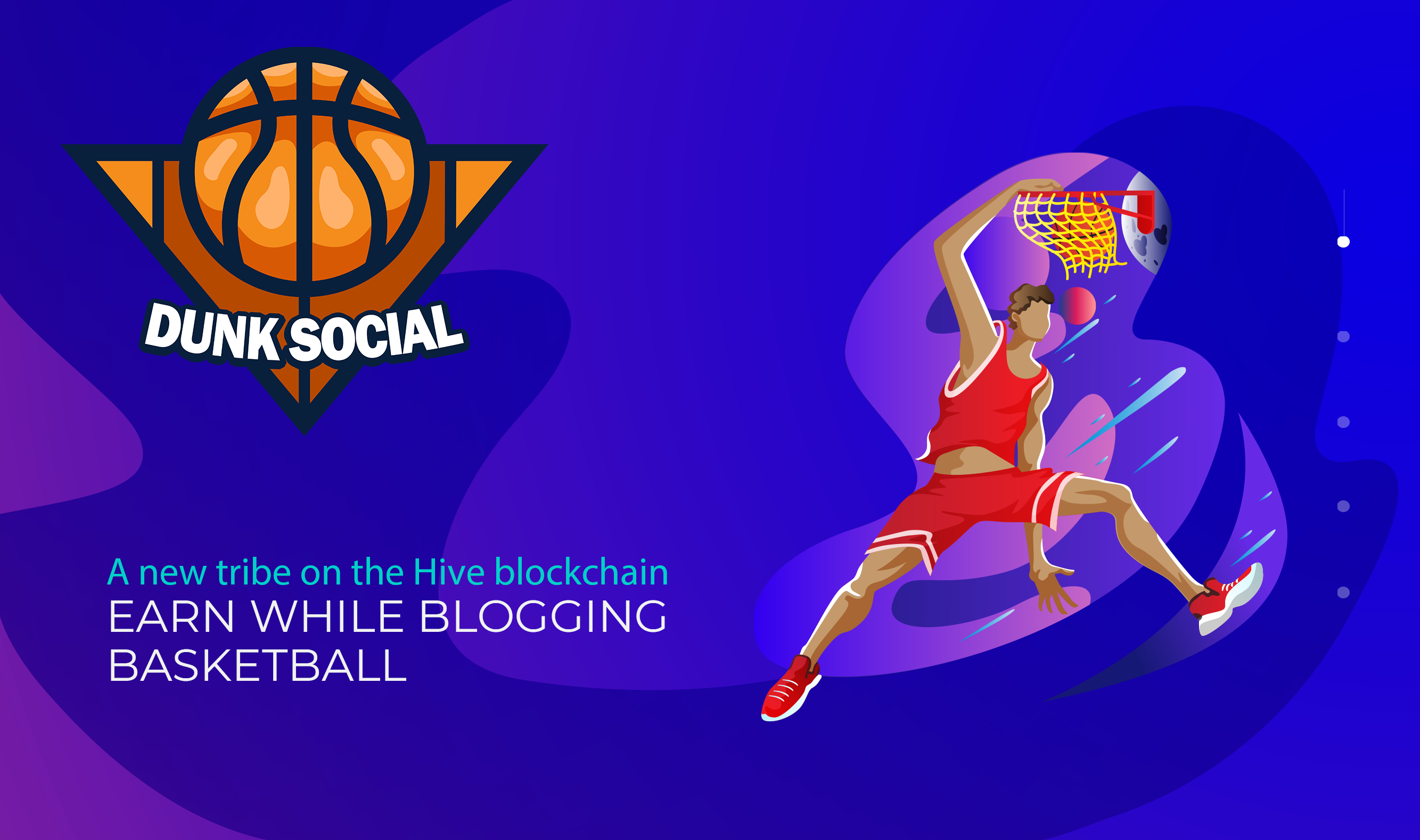 Links and Connections:
JOIN SPLINTERLANDS HERE
JOIN PRESEARCH BEFORE ITS TOO LATE!
Follow me on Twitter: Rob_Minnick23
LeoFinance/HIVE : rob23
NEW TRIBE: @dunksocial
Join me on Torum
Join Cake DeFi and get $30 in $DFI as a new user: https://pool.cakedefi.com/#?ref=187314
Noise.cash: rob23
Read.cash: R23
Join me on Publish0x: https://www.publish0x.com/?a=M7e587xqd2
Who I am:
My name is Rob and I am a college student doing my best to get involved in the crypto world. I have enjoyed blogging thus far and thank you for reading my article! Give me a follow and let's build the community together through consistent engagement
Posted Using LeoFinance Beta
---
---