How Much SPS Do You Want To Stake?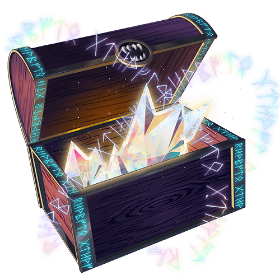 With what happened with the native token of Axie Infinity, I think that it is wildly tempting to be stacking SPS. The Axie governance token is trading for well over $100 and if that were to happen to the Splintershard token (which has a wildly similar supply and tokenomics strucutre), many people could be finding themselves with life changing money.
With the daily airdrops continuing for another 288 days there is a ton of incentive to stack SPS and build your deck value so you recieve some more of that airdrop.
Once the tokens are done being released and we see supply stabilize, we may see some huge price movement. Patience will be key with this one.
My goal is to stack around 500 SPS and then build up the value of my deck to try to reach 1000 SPS by the time the airdrop is finished. I don't have a very large account, so this is a hefty goal at this point, but with the staking rates still well above 60% it is certainly possible.
What are your SPS goals? What are your price expectations for when the airdrops are wrapping up?
---
---