Venari Wavesmith - A Really Nice Addition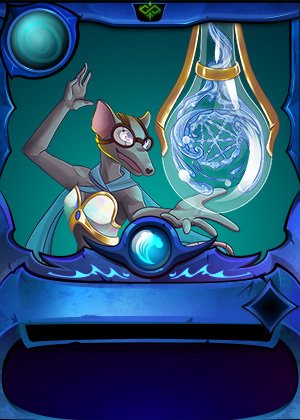 I think that of the new cards that have been released, the cards that come from the water splinter have been really good.
My favorite of the new cards is the Venari Wavesmith.
With the ability to give your whole team +2 shield, this card addresses an issue that I always have when using the water splinter... Defense.
In the lower leagues it is almost always safe to go with a heavy magic attack when using the water splinter, but you are always vulnerable to a quick team using melee attacks (i.e. Pyre with serpentine spy) as many of the magic monsters have relatively low health. Having the ability to take a hit because of the shield is really helpful and usually makes a difference in the outcome of the battle.
What is your favorite card from the new rewards set? Why do you choose it?
---
---