How to Vouch for your Voucher Numbers In Splinterlands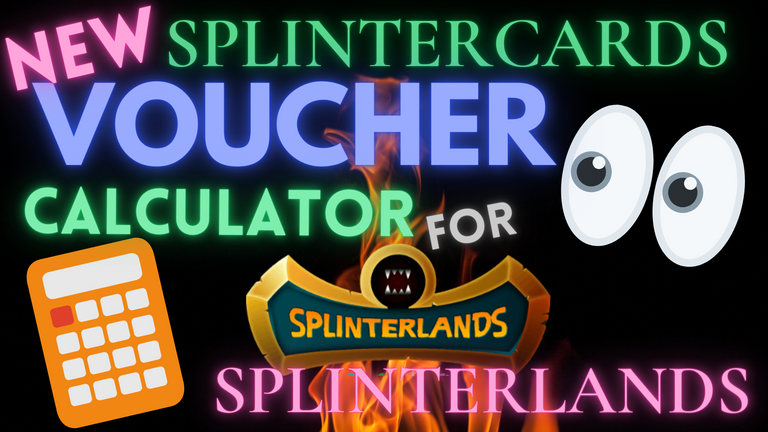 How Many Vouchers Do You Need for your Investment?
Hello everyone! I wanted to share with you today a very handy little update from Splintercards that should help you calculate how many vouchers you will receive based upon the the SPS you have.
Please remember, you must STAKE the SPS to earn those voucher points, and the voucher drops will not begin until October 18th. This date is already a significant one for me personally, so I do find it interesting that it will be the beginning day for the voucher drop. I'm really looking forward to it (and remember, it's like free money in a sense. Please read my post about vouchers if you don't understand what I mean: https://peakd.com/hive-167922/@rosiew/i-can-vouch-for-splinterlands-investment-it-s-all-good )
The Tool to Use
If you head over to Splintercards, you'll see they have updated their site to include a Voucher Calculator! You can click here to access it:
https://peakd.com/hive-167922/@rosiew/i-can-vouch-for-splinterlands-investment-it-s-all-good
The page will look like this: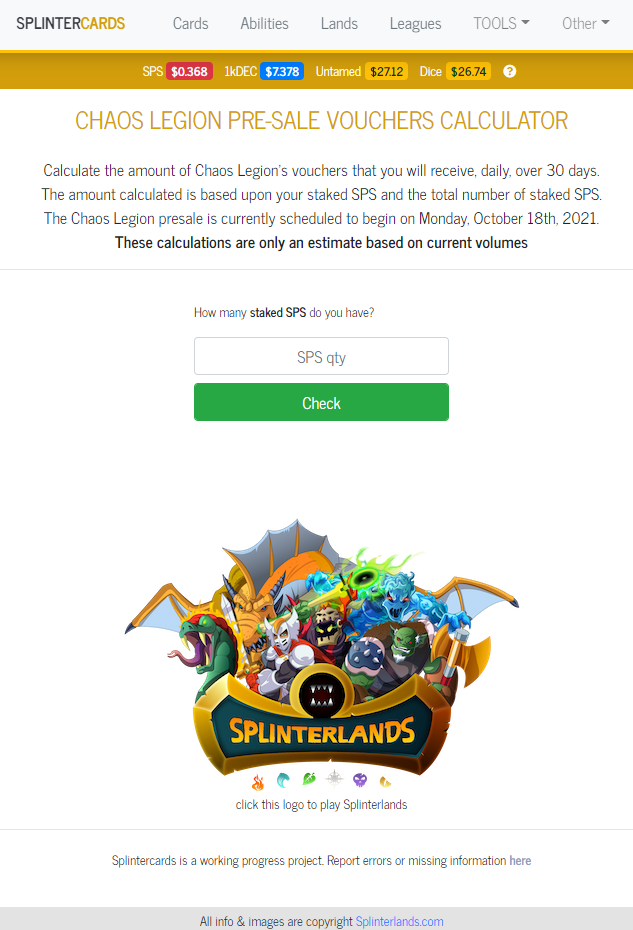 Now you just enter your SPS that you have staked. I'll use a generic number of 1,000 Staked SPS to show you what happens.
I clicked on "CHECK" and here are my results: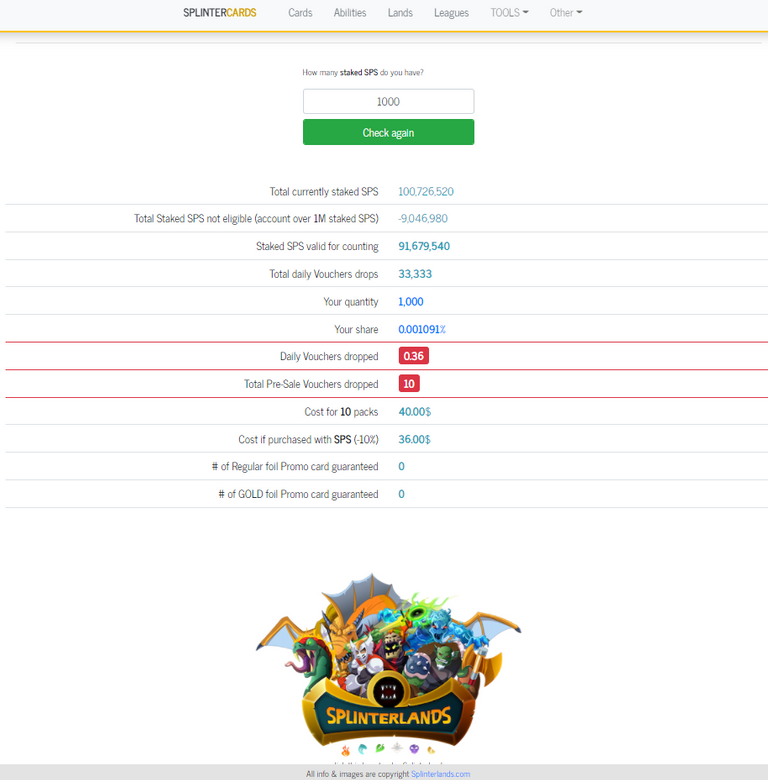 As you can see, if I had 1000 SPS staked today, I would get 10 vouchers before the presale ends! They also calculate how much money you will need if you use those vouchers to purchase packs (each pack being $4.00).
Remember that the vouchers could then be sold if you decided NOT to purchase the Chaos Legion card packs when they drop. It will be interesting to see what the vouchers will be worth, but I can tell you now, they will CERTAINLY rise in value, because they will not only be used for the Chaos Legions' presale but for other future Splinterlands' events.
This new update on splintercards is SO helpful for players who are struggling to see how much they can earn over these next weeks. I hope you found this helpful to you! I know I certainly do!
Thank you so much for reading my blog. I'll keep this post short today so that you can get right to the heart of what you need. Please if you find this helpful, I hope you'll consider following me! I appreciate your support!
If you enjoyed my post and want to try Splinterlands, please use my referral link: https://splinterlands.com?ref=rosiew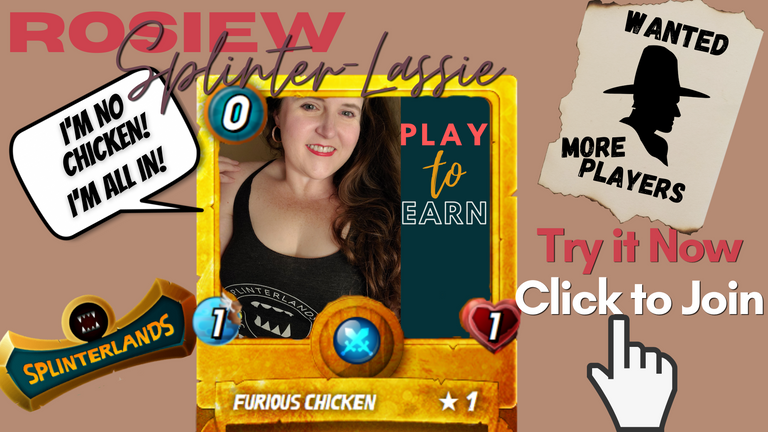 Please remember my post is not meant to be financial advice and is just my opinion.
Follow These Folks:
Splinterlands: https://peakd.com/@splinterlands/
Monster-Curator: https://peakd.com/@monster-curator/
Here are some great links to join as well!
Splinterlands Discord: https://discord.gg/Tw7KjNsQGs
Monster Market Discord (Monster Curator): https://discord.gg/DR3J9rfRFV
Posted Using LeoFinance Beta
---
---