Should I Dive into the SPS:SPT Pool?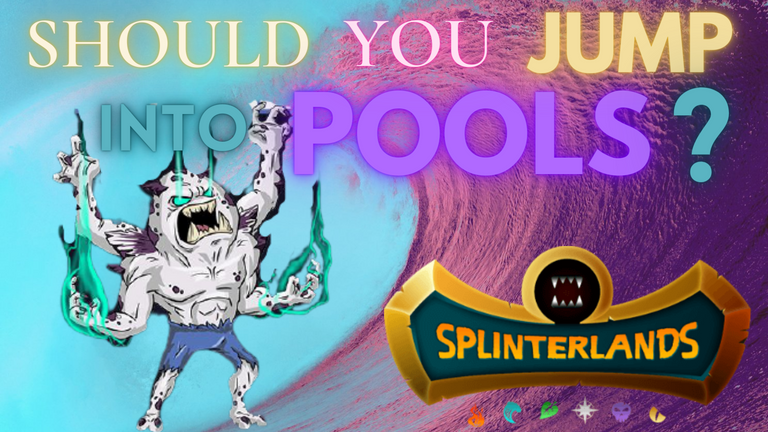 The Water Seems Great, but is a SPS:SPT Pool a Wise Investment?
Recently the hot topic has been liquidity pools and if they are worth your investment. Now, I'm going to talk about one liquidity pool specifically, but there are many and some are definitely worth it, and others may not be. What I'm interested in is the SPS to SPT pool, because as a blogger, I need to know where's the best place for my SPT. Also, as someone who may want to delegate money to curation trails, perhaps that's the better place, so let's examine first (1) how to join if you want to and (2) If you SHOULD join or not by comparing it to the money you make with delegating your SPT to something like Monster-Curator.
How to Join the Splintertalk Diesel Pool if it Proves to be Worthy
First you need to go to Splinterlands and transfer SPS over to the Hive Engine. I'm going to transfer 100 SPS because I don't have much unstaked (although I'm working on that! YAY!)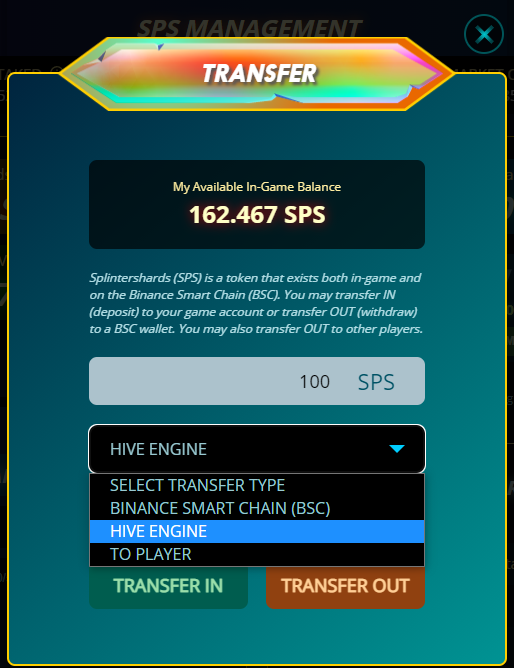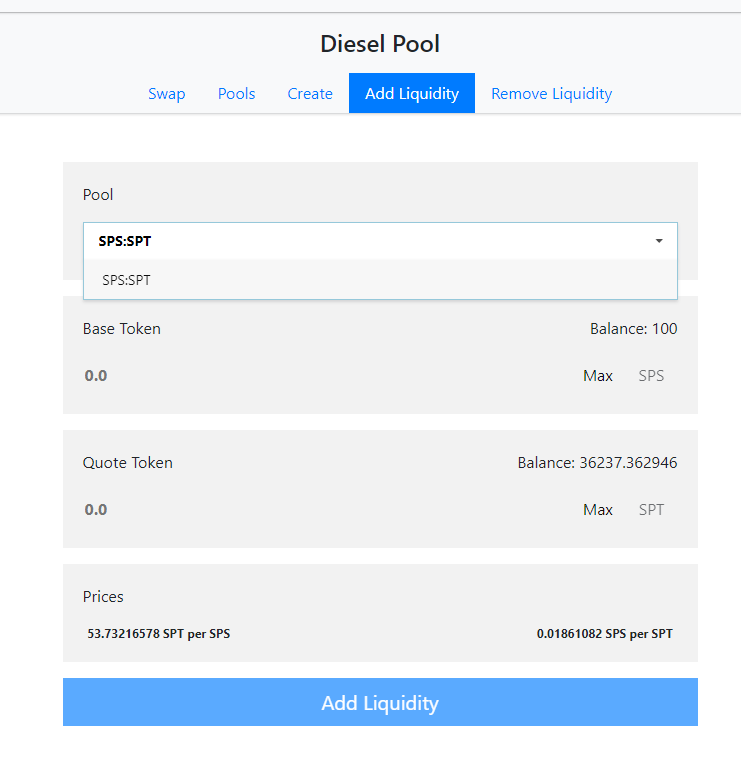 Once you're at this "Add Liquidity" tab as you see in the picture above, you will want to pick the pool SPS:SPT and then add the amount of money you wish to contribute to the pool. In this case as you recall, I'm using 100 SPS.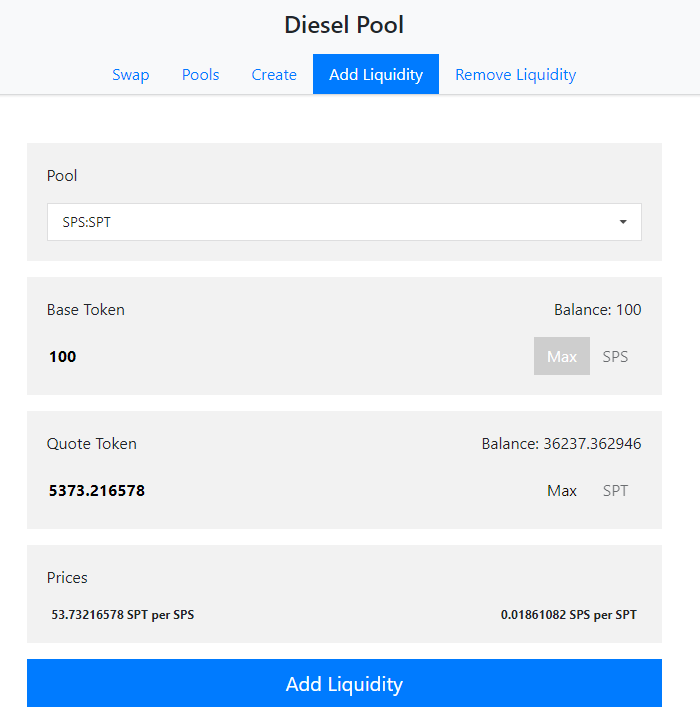 The calculations are automatically made and show what I will give in SPT for that 100 SPS.
Click the Add Liquidity button and you've entered into the pool. Below you can see that I have been added to the pool. You can check as well by clicking on the "Pool" tab.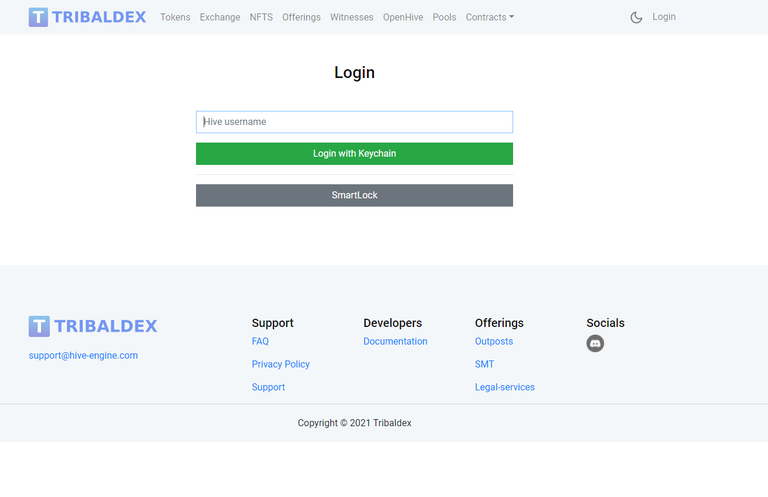 Click on the "Your Positions" tab, and you will see the amount of money you're making!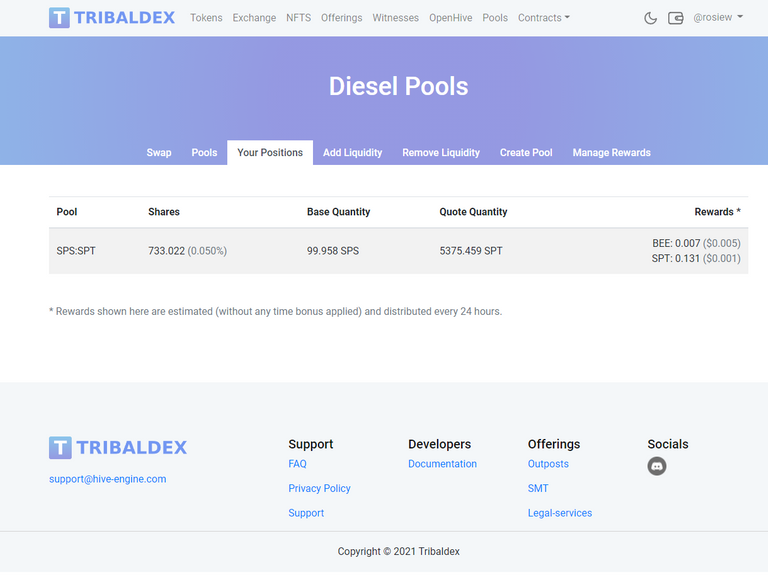 As you can see, for every 5000 SPT I'm getting 0.131 reward based upon how many are here in the pool.
Let's talk about this for a minute, guys. I'm a little guy. I don't have a lot of reward here because I'm a new player and new to these tokens. I'm not making a whole lot in this pool.
Hold up... wait a minute...
If I take that SAME SPT and I go and DELEGATE 5,000 SPT to @monster-curator , I'm going to get 5 SPT per day AT LEAST (or 1 SPT per 1000 delegation a day). If I stay in this Diesel Pool, I'm getting 0.131 per day for 5000 SPT!!! SAY WHAT?!?!?!?!
The Answer Seems Clear to Me
I don't want to jump into a pool with a bunch of folks! HA! I'd rather hang out with the Monsters. I'm going to make a LOT more SPT with Monster-Curator, as a new player, versus being in the Diesel Pool. Now maybe if I was a whale I'd want to be in the Pool because I offer more to the pool, but a new player? No way. Please consider delegating to Monster-Curator and you'll see a bigger return on investment over time than you will with the SPS:SPT pool. Now, I'm not trying to give financial advice here, I'm just trying to show you what I see. Please if you see something different, I'm DEFINITELY open to hearing (and learning) more!
I hope you've enjoyed this post and it's helped you to see where you'd like to take your investment! Thank you so much for reading this!
Oh, P.S.
I removed myself from the Diesel Pool. 😊 I just went through the process to show you how its done.
If you enjoyed my post and want to try Splinterlands, please use my referral link: https://splinterlands.com?ref=rosiew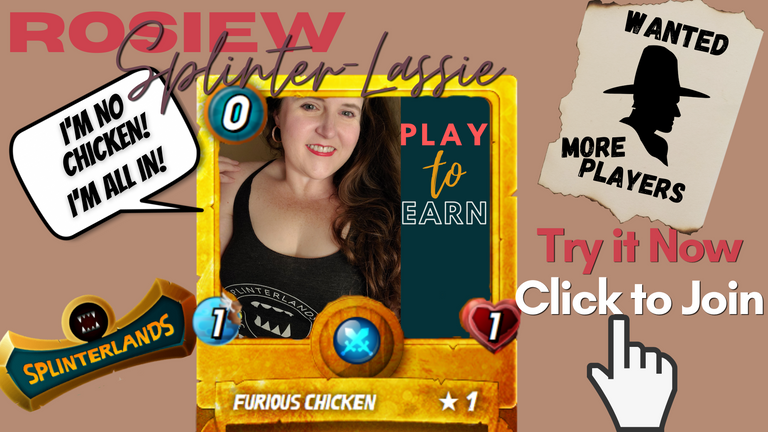 Please remember my post is not meant to be financial advice and is just my opinion.
Follow These Folks:
Splinterlands: https://peakd.com/@splinterlands/
Monster-Curator: https://peakd.com/@monster-curator/
Here are some great links to join as well!
Splinterlands Discord: https://discord.gg/Tw7KjNsQGs
Monster Market Discord (Monster Curator): https://discord.gg/DR3J9rfRFV
PeakD Discord (PeakMonsters as well): https://discord.gg/7mQmzZeugE
---
---