Splinterlands AMA Summary for November 5, 2021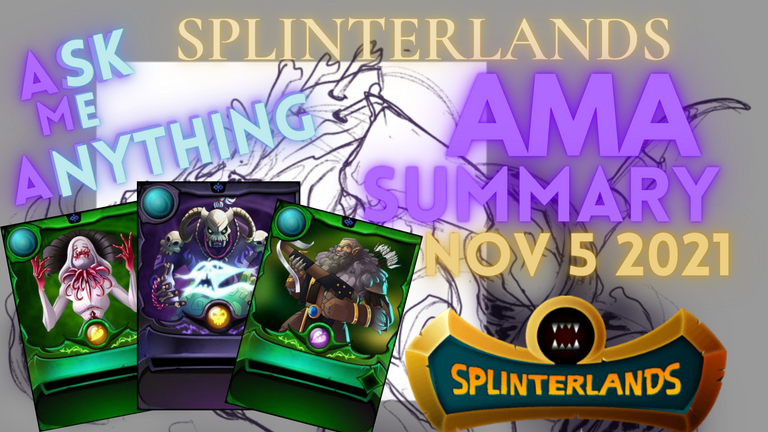 Splinterlands AMA Summary for November 5, 2021
*Please note: I cover as much as I can of the summary as a record of the conversation. I do not provide my opinion but actual conversation that occurs during the AMA. This summary will have questions provided from the Discord and the answers given by the various Splinterlands' team will be typed by me. Please forgive any typos or errors; some may be from Discord or some may be my own.


Founders Begin the AMA
Today @aggroed, @yabapmatt and hardpoint will cover the following areas with various Splinterlands' team members:
Aggroed introduced himself as the C.E.O. and the face on the YouTube video
Matt said hello (C.T.O.)
Hardpoint (Richard) said hello (V.P. of Engineering)
Nate @nateaguila (Creative Director) said hello


Server Update: Hardpoint
Matt says we're at a 3 to 6 timeframe of getting everything coming out and a lot of things that hasn't even been on the map yet to come out
Hiring: Hardpoint said they are working on the hiring process, but it's not ready yet to get a system to make sure we respond to your resumes thoroughly.

If you're interested in a job, don't spam us yet, but we'll be opening up positions soon.
Aggroed said they would prefer to hire those in the community so please keep that in mind that we would prefer to have our community members as employees.

We are quickly expanding our security, communication, and internal issues that are getting worked on.

We have answered over 5,000 tickets in the last 30 days. That being said, we still have 3K tickets to answers and we are still working on the prioritization here. We're excited about the support team

We are training the support team to help with the tickets
We've got a triage set up now to help create a much more responsive support organization.
Support team employees are getting promoted and we will be taking on more employees but just not yet.

The support team is just doing a phenomenal job! The team is working hard!

Please keep sending them your support

Bottlenecks: There are still bottlenecks and some of it has to do with money, but we're working on that


Development Update: Hardpoint
We are working to get Chaos Legion ready to go! It's Chaos to get Chaos! It's going smoothly. @cryptomancer has been working hard on this project to get it ready.
Stability is improving

Market Stability: Purchasing items as problem (you are hoping to lower the latency for purchases so you don't see items that are already sold)
Bridges: Working really hard to get it lined up; there are a lot of systems involved with those bridges between those chains. We are aware that it's frustrating when they go down, but we're working very hard on keeping those things running smoothly


Marketing: Chatter
We've been working really hard with the team to provide clarity and as much visibility as we can to you guys.
We will be changing Splinterlands.com to give a run down on the AMA and we will be having more posts going up to our sight
We will be having a landing page with a newsfeed and release radar so you can read the patch notes on support there on the website.

This is to make sure the entire community sees it, not just Discord

We will have XPS expansion next week and all their NFTs will be free
We will have community gaming coming next year
CryptoBots will be minting a line of Cryptobots
We're in talks with 15 to 20 different companies

To confirm what was announced: (Chatter provided this later in Discord chat)

XPS (whitelisted NFTs for FREE for the splinterlands community + community promotions)
Tournament with CommunityGaming in early December (working on curating a large prize pool for the SL fam)
Education courses launching with Finstreet (leading crypto edu platform in India - 1M+ active users)
Crpytobots are working to mint SL bots in their game. We will be doing some cross community promotions (still 1-2 months out)
There are ~10 more partnerships in the works so keep your eyes peeled

We will have a whole bunch of press releases soon with the various exchanges coming
Digicon coming Nov 20th
NFT art contest. Every winner has a chance of minting their own NFT if they win in Splinterlands.


Aggroed: Partnerships
Guilds: Various guilds wanting to partner here. Many different groups are wanting to bring in a discord with 40 to 80 thousand people

We've got 8 or 9 different guilds wanting to diverse outside of Axie. Not sure if they are getting frustrated with Axie, or they are just expanding. Or perhaps Splinterlands is getting enough attention now that they are getting the vibe they should be here now.

Aggroed is encouraging them to build slowly, buy a few cards and rent a few cards and get settled. They are coming though, so this is going to grow quickly.
There are some partnerships that hopefully we can announce soon by the end of the month.
NFT at NYC. I got to go smash a toilet in the middle of Hell's kitchen and got to meet a whole bunch of players and that was really great to meet them.

Aggroed got to smash a toilet in Hell's Kitchen (see the video on YouTube posted during this AMA
Looking to a Kobold Miner card smashing the toilet card! HA!
Aggroed had a great time!


Great shirt for Splinterlands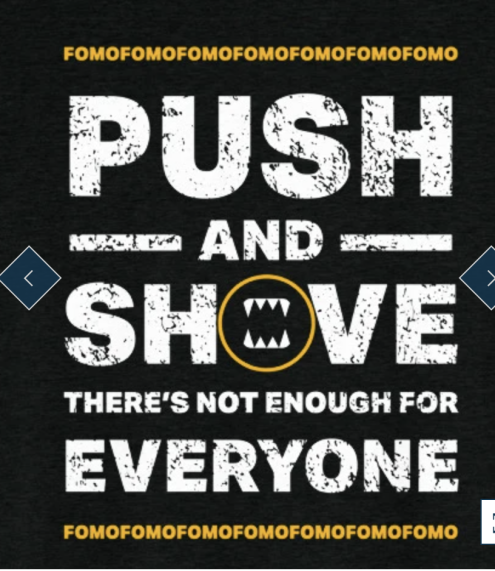 High-priority projects

Chaos Legion
The ability to scale the company where we want it to be

What can we do to make the game better and better and better and to address aggroed's great ideas. The other day, he demanded a llamataur. So, perhaps it's coming...

If anyone has an interest in the creative side of the business, send us your information. Take existing Splinterlands content and be creative with that.
Looking for a narrative editor to polish work

Viviana the latest story

Viviana is investigating the disappearance of the Wizard's Council.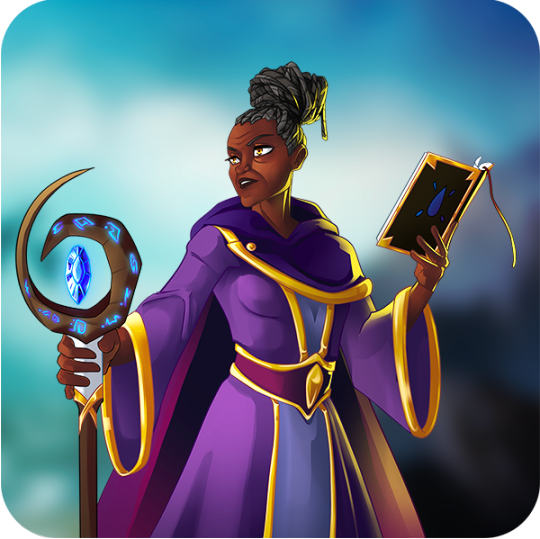 Chaos Legion Eye-Candy

Earth Card (will not show stats but here's the drop of what it will be. The Regal Peryton (probably has a flying ability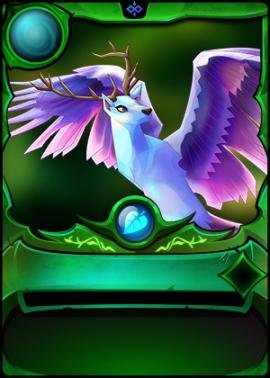 Here's animation: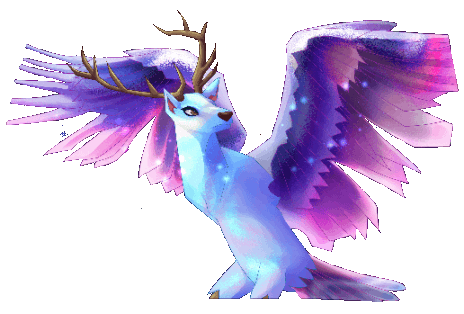 Werewolf that has kept it together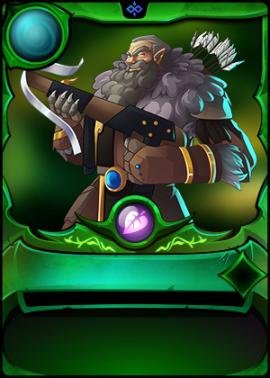 Earth Summoner: She takes earth magic and twists it.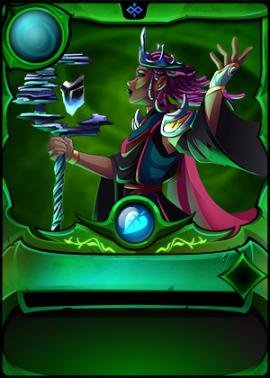 Legendary Earth: Nightmare Fuel Queen Mycelia

What out for what she controls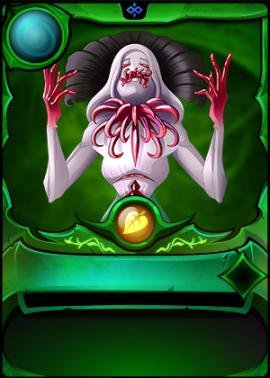 Here's the animation for her:
DEATH Splinter: Silent Shavi (A Defender)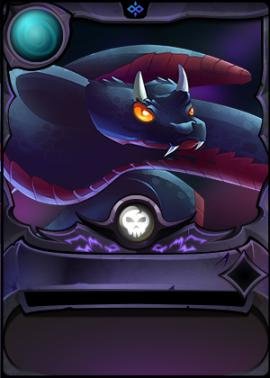 DEATH: Cursed Windeku (A Defender)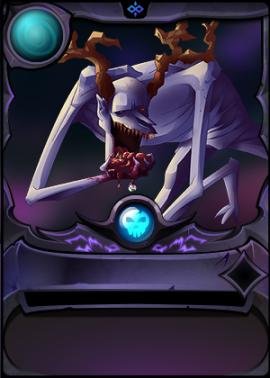 Here's the animation for it: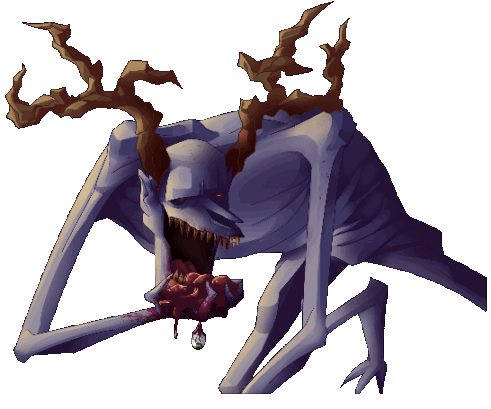 DEATH: Summoner (Invader)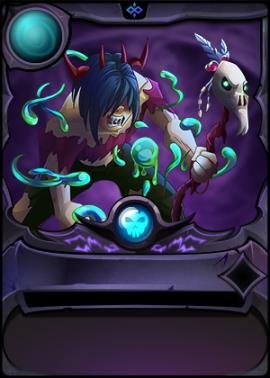 DEATH: Legendary Djinn Muirat (Invader)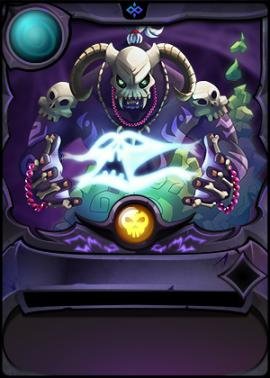 We are trying to make sure the visuals match the abilities, and we're having more artwork to offer that. Matt had a GREAT idea to integrate it

@yabapmatt mentioned the Furious Chicken and the modern format won't have that so we want a replacement.

So instead of having one neutral card, so each of the 5 main splinters will have a zero mana legendary card called a fiend
This will be so important, these legendary zero mana
It means you will have 2 legendary cards per splinter
They will have more than one ability and they will be helpful in battles

Legendary Zero Mana Work Up: Corpse Fiend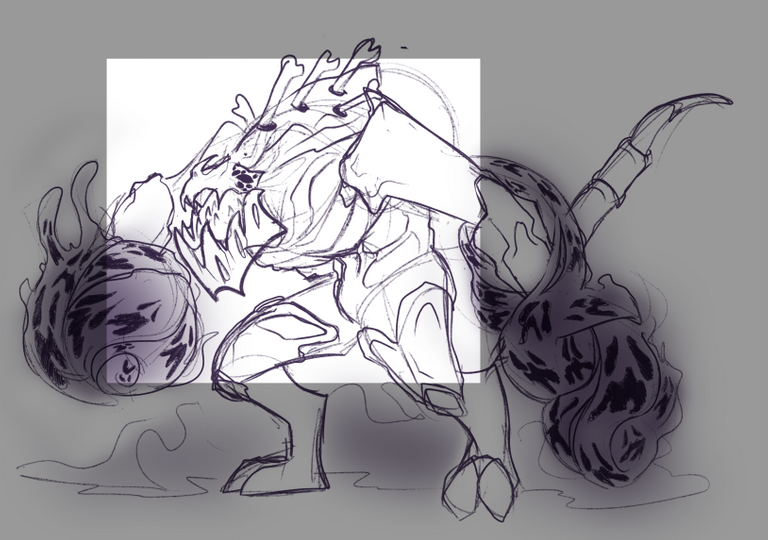 In Wild Format you'll be able to use TWO Zero Mana cards (the chicken and then the fiend)


Hardpoint Ideas/Development
Wants to have quality of life enhances

Improve little buttons here and there to improve the overall game
We would get ideas from the community and see what Nate and Hardpoint can do and keep with the spirit of the platform
Then after we show what we've done, we go to a live stream and show the players and see what they say about it.
Then we take this, and create a page on the site. The SPS Governance Alpha page would be the name, and they can vote to see which items should be changed first, and then we would work on those areas to over the next six months.

Matt stepped in and explained the Oracle idea where you have validators to help with the SPS governance and white paper (see in the "Matt's Summary")

This SPS governance is coming out and just wanted you to know that


Matt's Summary
We have a lot more people here working now and a lot more production issues, a lot of people doing releases, and I'm able to work on card stats, etc.
We are working on a lot of areas in the background

A lot going into the SPS, DAO and Governance stuff in the background
Smart contracts on the Binance Side
Working on the beginning of getting the Oracle system going where players will be able to run the oracle validator software and the token holder will get to vote on the validator very similar to how it works on Hive.


Development Questions
Crypto Banter mentioned in one of his segments that there is a rumor that "Splinterlands is talking to Ubisoft.", I know you won't admit if this is true, but can we get a wink-wink if something's up. LOL

We were part of the accelerator program that was roughly a year ago. I haven't stayed too up to date with that. But yeah, I know people at Ubisoft and I have a nice relationship with them.

Any plans to update the DEC Coingecko exchanges so the price is more accurate? Currently it only shows UniSwap and TronTrade exchanges and so DEC prices on Coingecko peak 10% higher than actual prices on PancakeSwap and HIVE before suddenly dropping 10% again
Hello. Just calculated your team's revenue from the Chaos Legion edition, the revenue per month will be 4 million USD, and there will be 15 month to release the packs, which makes it a total revenue of 60 million USD. Just wonder what is your plan to properly use this amount of money?

It's probably not really 60 million, probably closer to 45 or 50 million and what we're doing is building this game, hiring more devs, get more creative members on the team, etc. Aggroed threw it back to the community: What are YOU going to do for this game? It's not just us, it's ALL OF US! What are you going to do?

The growth of the game is currently overwhelming the tech support staff and missing crypto(DEC/SPS) has been reported by multiple players. Wait times are more than 1 month now. Is the company taking a hard look at resolving these cases quicker? Are there more senior support staff being hired to help with larger amounts of missing DEC/SPS (like myself)? What are the plans if you could please share as many players' (myself included) patience is running thin. Would appreciate a response. Please and thank you.

Hardpoint addressed this earlier but yes there's more staff.

Metaverses are coming. Is Splinterlands preparing for that?

Yeah I'm personally investing in one of them. We'll see what technology develops. This won't be an overnight thing. We might get our own metaverse to attach to Splinterlands. Maybe that's something we'll do but it's not the next thing on the list.
Nate said that the LAND addition might be considered Metaverse thing
We are missing in-game communication and in-game voice for that Aggroed said but we have the ecosystem to do it eventually. One of Aggroed's goals (in talking about the assembly line), we're better able to handle things, we can crank things out. Aggroed's goal is to start that assembly line design, with other games, and other

Are there plans to bring dec value close to its pegged value?

We aren't going to change DEC value and we will have an increase in the reward pool with the modern and wild format. That will test the ecosystem to see where the market goes.

Cost to own power is very high at the moment. Do you think that Chaos Legion will make the cost to own power more affordable? Personally I want to own enough power for Gold 1. But at the current price of $1 =35 collection power. Need minimum $5800 for just buying power for gold. Which is not affordable by many of us

We are different because you can rent cards so that makes this game more attainable and achievable


Suggestions/Requests
Any chance we could get a new roadmap for 2022 to help visualise what is ahead and when to expect everything to be ready?

That's fair. We would like to get a roadmap out. My last checkpoint can we get through an end of season cleanly and this last one did it and we had 500K accounts playing. So I think we're caught up.

Hi team! I think you guys should create a website for investors or newbies who want to discover what Splinterlands is. It is a little bit strange if the investors go straight to the game without knowing who the team is and who the investors are.

When we move to wild and modern, could you have the season ends be every other week for modern and every other week for wild, so that the top players can do season end "rush hour" for both, and not have to choose one or the other in those final hours? This would also keep distribution of reward cards steady, instead of spiking the market every 15 days.


Can you make Zendesk tickets viewable? This will give the ticket reporter visibility on the current status of their concern.

We are experimenting with a live chat. It's gonna be huge. Just give us a couple weeks.
I think we need more crucial features to push the importance of SPS--the governance token in the game. One of my suggestions is that we can let the new players buy the Spell book by SPS!

You already can buy the spellbook with SPS, but new players don't have SPS usually
Is it possible to get rid of leaderboards? It seems like some of the highest tier players stay in lower leagues to reach leaderboards. I know there's a push for incentive to climb higher leagues, but the leaderboards kind of stifle that.
No, we aren't getting rid of leaderboards. If anything, we hope to improve them. Why would you want to rip them out? You're nuts.

I know there have been multiple people with issues after transferring SPS from external wallets to the in game wallet causing many of us to lose out on potential vouchers and SPS staking rewards. I myself had mine not appear two days before the voucher launch. Will we be compensated for the inconvenience?

These things happen. Nodes go down, servers go down. These are some of the risks that come with doing this.

Hello!:) I am an international business student, in the last year of my studies, and I am looking for an internship to finish my studies. Is the Splinterlands team looking for some help, non-code related and how can I get in touch with you?

I have hired interns in the past, but it's not a high priority right now. If there are people that want to do free labor, I guess I can look into it.


Chaos Legion Questions
Does the non-vouchered pack sale start as soon as the 2 million packs that are vouchered are distributed? or when the packs are bought?

There's not going to be a big delay between the first million and the next two million. There will be little gaps but not big ones.

When buying in bulk without vouchers, do you need vouchers at the time of the purchase to get the bonus packs? or can you use vouchers later to get the bonus packs?
In the last public sale phase, where vouchers aren't required anymore, will all 10M CL packs be available immediately for purchase or will they be metered out over time as well?

We're moving away from the metering for the general sale. The general say is allowing new players to get in. I don't think it's going to sell out in minutes, but we'll see.
In the last public sale phase, where vouchers aren't required anymore, will all 10M CL packs be available immediately for purchase or will they be metered out over time as well?
If not all 1m presale packs are purchased within the presale period, and the 1m milestone will only be reached afterwards (e.g. during the double voucher rewards period), will the first 1m packs STILL get all airdrop cards?

I don't know. Shouldn't be that big of a gap between them but fair question. Matt came back on and answered. Dr. Blight will only be available during the pre-sale period. So if only 100K packs are sold, then that's it on Dr. Blight. So once we get the 2 million sold, the next airdrop will count. If you buy during the presale period, you have a chance.
Will people who buy packs in the last 7 days have all the presale benefits?


SPS Questions
For the next two million packs, will we see the SPS cap reduced from 1 million down to 500,000 or less to help more evenly spread the vouchers out to newer players while still holding value for SPS holders?

That is not currently the plan.

Are there plans to impose a small tax on renting/purchasing cards using SPS in order to minimize the decline of value of SPS while waiting for it to have other utility? Thanks!

That is not currently the plan.

When will SPS purchases for Chaos Legion start counting for the affiliate program? Currently Chaos Legion packs bought with credits generate affiliate rewards but packs bought with SPS do not.

Well, if you buy them directly with SPS, I don't think you do. If you buy credits with the SPS then you do. Pick which one of those you want.

When vouchers end ( after the 2 million pack sales ) Anything planned to keep SPS Staking worthwhile besides the APR ( which is low compared to just holding DEC ). Voucher drops continue maybe to hold on to for the future? Without a better reason to stake SPS , it is quite possible that SPS goes back down to .20 to .30 range. Any ideas to combat this.

The plan is to implement more of the SPS white paper. There's a lot more we hope that ends up being a part of this. I can't tell you what prices will be but if you want the coolest stuff in the game it's going to require vouchers.


Vouchers
When calculating when the vouchers end on the 2 million vouchers after pre-sale, do the bonus packs count against this total or the total 15 million packs?

We're going to drop 2 million vouchers.

Do we know how many Bonus Packs per Voucher yet? I would really like to see 1 Voucher unlock at least 10 bonus packs for the 2000 pack bundle.

No, it doesn't work like that. During the presale periods, basically the first million packs we sell you are required to have the voucher for the pack, but after the 3 million have sold, then you need vouchers for bonus packs.

How long will the second voucher airdrop last? The pre-sale will last for a month but how about this one? Are there going to be only 2 million additional voucher for the "second pre sale" or voucher drops gonna continue after that since i'm assuming it will be used for rift watchers and rebellion, if this continue people might keep their sps at stake to earn more voucher for the next sets keeping at least the expected crash to be not that dire even a little

Vouchers aren't going away

For airdrop, does it matter if I bought 1 pack or 10 packs? In this example, by buying 10 packs, will I be more likely to get the 14 airdrop cards?

The more packs you buy the more likely you'll get.


Other Questions
Are there any copies left of the paper / hardback version of the splinterlore encyclopaedia for sale? If so where can I get one and if not are you planning another release in the future?

We should probably release the PDF. It's hard to print that in bulk

To be put back into bronze when you have placed in Silver is no good. Are there plans to change this? Make it to where you can't win the rewards without getting wins in silver but don't knock me back to Bronze.

Yeah, I mean that's just kinda the thing. You' gotta battle.

Can we have the option to permanently burn our ghost cards and in return get a boost to DEC/SPS Rewards?

Probably not. I think if anything, we might do away with ghost cards after some amount of time you've owned them.

What should we do if concerns are not being acted on for a considerable amount of time(weeks to a month) on a Zendesk ticket? Reaching out to the identified "person in charge" does not seem to work (either through Zendesk or DM)
Can you settle once and for all, was letting DEC value go up loads (due mainly to SPS airdrop) a mistake, or by design and happy to "let markets market" on DEC

We built the white paper and I guess if I was going back in time I might have said it should be a little bit less but there's no way to look with any clarity what it would be. We wanted it to hold its value easily but we didn't expect it to go to so high.

Considering Splinterlands is still battling against server issues for some time now, and no major marketing is going to begin until the war is won, is there any concern that Splinterlands may get left on the wayside whilst others (without even tangible product) cash in on the marketing hype moves before us?

ANSWER: We're still growing, we're still doing really well and I've done zero marketing. Any game that's going through the traction is gonna have the same issues. You're gonna get your butt handed to you. I know we've been through hell and we've got a few twitches in our eyes, but no I'm not worried about getting left behind. If anything, we're lightyears ahead. It's us and Axie, and if anyone wants to come in a little bit less expensive, Splinterlands is the way to go.
Recently another crypto game got investment to the tune of $500mill valuation without really any USPs, and not even started working on the game mechanics yet, but cashing in on pre-sale NFTs. Their investors will be happy to wait, where ours expect more immediate results I guess as we're way further down the line
ANSWER: Yes, that's what happens in Crypto. We make money and deliver stuff and I think that's what makes us different.
What causes brawl frays to flee? Is it rental time outs? Cards no longer being available (due to renting or selling/combining?) or is purely bad luck that we can't influence

We're working on the server issues. Give us a little patience and see what shakes out.
Is there any chance the resource credits will not decrease if any rental didn't pursue?

No cause you still put the transaction on the block chain.

If we have several copies of a card at different levels, can we choose which level card we want to play in a battle?

I think you can. I believe that's possible.

Guild membership and management are becoming very important, but there's still no guidelines for the best way to approach it. Issues that are arising that I'm aware of include:

Members not participating in DQs because they've rented out all their cards.

Members filling Brawls slots they can't compete in just to get the merits of participation merits.

Players guild surfing to take advantage of discounts and bonuses while avoiding paying guild fees.

Guild leadership is lacking structure. The titles mean little and carry no, or (ironically) too much, responsibility, which isn't organized to delegate any particular responsibility to the person holding the position.

ANSWER TO WHOLE GUILD QUESTION: Kick someone if they are renting cards if they aren't participating. Yep, it's hard to get good people. Yeah I'd like to see our guild system get another upgrade and make it more like a DAO where people can have some control. It's kind of on me to design, and what we want the dev team to build. Now that I'm back from the NFTNYC I'm putting my design hat on and stepping back from sales a bit to get to the "we want to do this next and we want to do this next"

I know the lack of structure is intentional, as each guild should operate within its own guiding principles, but since there's a financial aspect to guild management (and maintenance is getting expensive), maybe it would seem appropriate for the team to periodically offer suggestions or guidelines that will help everyone get the most out of where they are.
Quotes of the Day
"I don't really care, I just wanted to smash things." -Aggroed smashing a toilet in NYC
"I know we've been through hell and we've got a few twitches in our eyes, but no I'm not worried about getting left behind. If anything, we're lightyears ahead."
Here's the link to the AMA on YouTube:
Please be sure to check out most on @early-bird curation if you haven't seen it already! You can click the link here
If you enjoyed my post and want to try Splinterlands, please use my referral link: https://splinterlands.com?ref=rosiew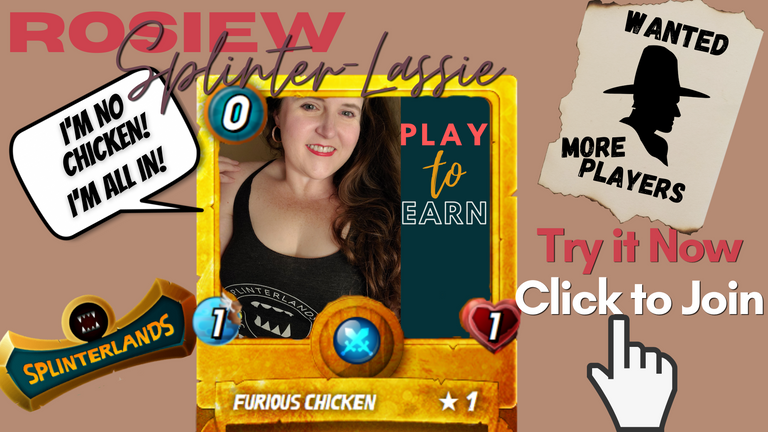 Please remember my post is not meant to be financial advice and is just my opinion.
Follow These Folks:
Early-Bird Curation Service: https://peakd.com/@early-bird/
Splinterlands: https://peakd.com/@splinterlands/
Monster-Curator: https://peakd.com/@monster-curator/
1Up (#OneUp): https://www.1up.zone/
Here are some great links to join as well!
Splinterlands Discord: https://discord.gg/Tw7KjNsQGs
Monster Market Discord (Monster Curator): https://discord.gg/DR3J9rfRFV
PeakD Discord (PeakMonsters as well): https://discord.gg/7mQmzZeugE
NFT Studios Discord (aka 1UP Discord #OneUp): https://discord.gg/4VYBcNuVQd
---
---