Splinterlands Final Hours Are All A Buzz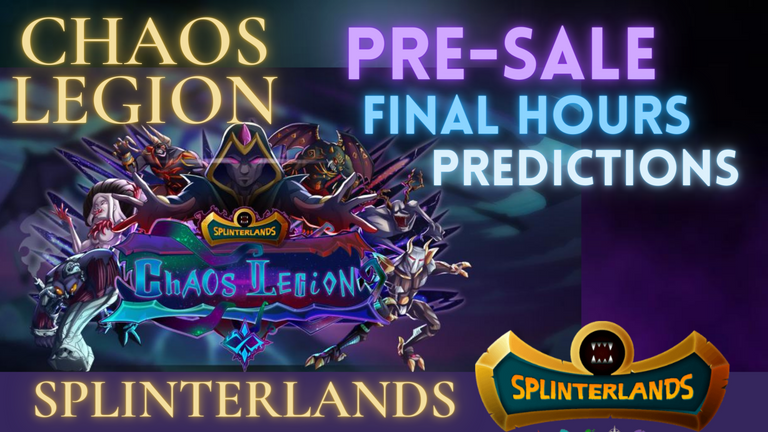 Chaos Legion Final Hours: What's Buzzing with Hive?
I thought I'd take a quick moment to post as the clock is counting down on the final hours to the end of the Chaos Legion pre-sale.
Folks, I can't believe HIVE! What's going on with the market? If I could put on my Speculation Hat... (hold on, just a moment...)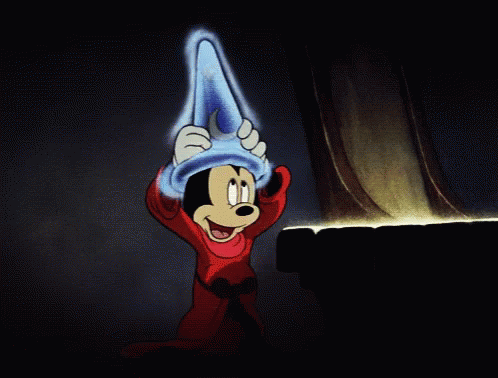 Much better... so, someone is loving them some HIVE right now! WOW! Is Hive going to hold at this price? Does this Hive price help you? Have you noticed a trend that when Bitcoin is down, Hive goes up? Perhaps people are shuffling around their investments, but I'm also hopeful that Splinterlands is just ready to take over the WORLLLLLLDDD and people are buying HIVE so they can invest BIG TIME into the game!! Perhaps we'll have some clues about all this mysteriousness tonight by the end of the pre-sale!!! I mean, I remember the days when hitting a dollar on HIVE was exciting!?!? NOW LOOK at it! What a Thanksgiving surprise!
Speaking of Thanksgiving surprises... Well, wait a minute. You all know what a Thanksgiving surprise is, right? It's those side dishes that are somehow moving and you LITERALLY have NO IDEA what's inside the thing! First, you look around the room to see if anyone else dared to try it themselves and see NO ONE has even gone NEAR it, let alone put it on their plates. Then, you look back at it, and you SWEAR there's more items inside it than before, and that's when the most UNFORTUNATE moment happens, right? Yep! Here comes Aunt "MadeTheDishJustForYou," and she smiles and squeezes you with a BIG HUG and squeals with delight and on and on "Oh you've GOT to try it! It's AMAZING" and you look back at it again, and you're SURE it just winked at you with some of the ingredients as they swirl around to laugh at you! How did they get all that stuff inside it?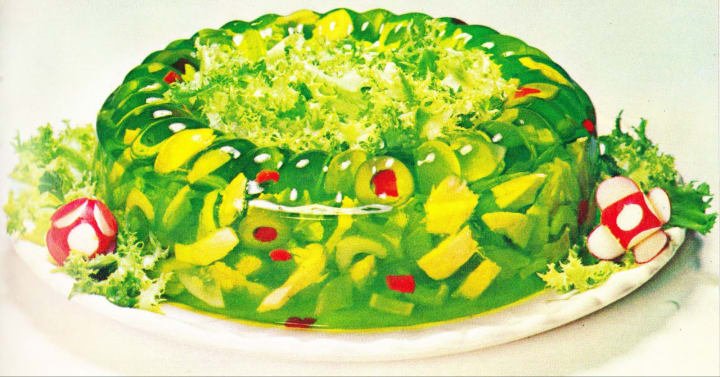 Let's Talk The Real Surprises
Now, let's talk about the real Thanksgiving Surprises! Is anyone surprised at the top six voucher holders? I'm looking forward to tonight! Aggroed has surprised us as well!

If you follow along in Discord, you'll see that he posted there today. He said he will live stream the last couple of hours of the pre-sale with us! Be be sure you're watching out for the Splinterlands video! I'm assuming it will be on YouTube. Click here for the Splinterlands Official YouTube link.
I wonder if he'll bring out his costume again? It would be GREAT to see Dr. Blight, right?
What are your Final Guesses on Hive and the Splinterlands Chaos?
I would love to know your final guesses at the end of this pre-sale. Were you expecting Hive to rise to these levels? Do you believe it's an indication that Splinterlands' popularity is increasing? And who do you hope gets in the top six tonight? Will you make it for the live stream? I'll try to be there (because I'm hiding from Aunt "MadeTheDishJustForYou"! HA HA!) so I'll be looking for you guys!
If you enjoyed my post and want to try Splinterlands, please use my referral link: https://splinterlands.com?ref=rosiew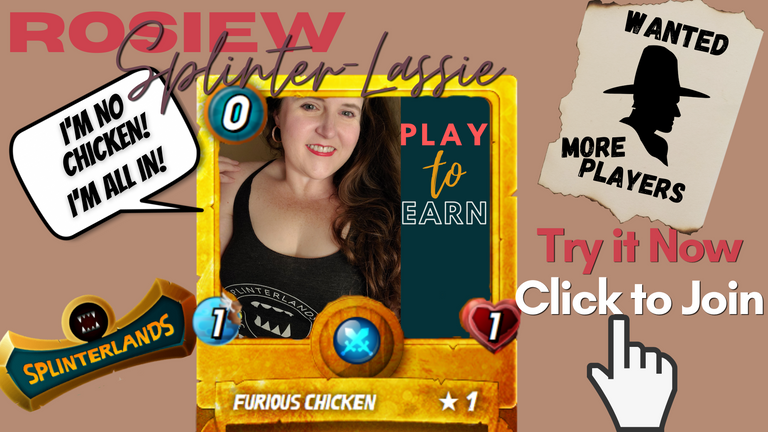 Please remember my post is not meant to be financial advice and is just my opinion.
Follow These Folks:
Splinterlands: https://peakd.com/@splinterlands/
Monster-Curator: https://peakd.com/@monster-curator/
1Up (#OneUp): https://www.1up.zone/
Here are some great links to join as well!
Splinterlands Discord: https://discord.gg/Tw7KjNsQGs
Monster Market Discord (Monster Curator): https://discord.gg/DR3J9rfRFV
PeakD Discord (PeakMonsters as well): https://discord.gg/7mQmzZeugE
NFT Studios Discord (aka 1UP Discord #OneUp): https://discord.gg/4VYBcNuVQd
---
---