Splinterlands Hits 1 Million!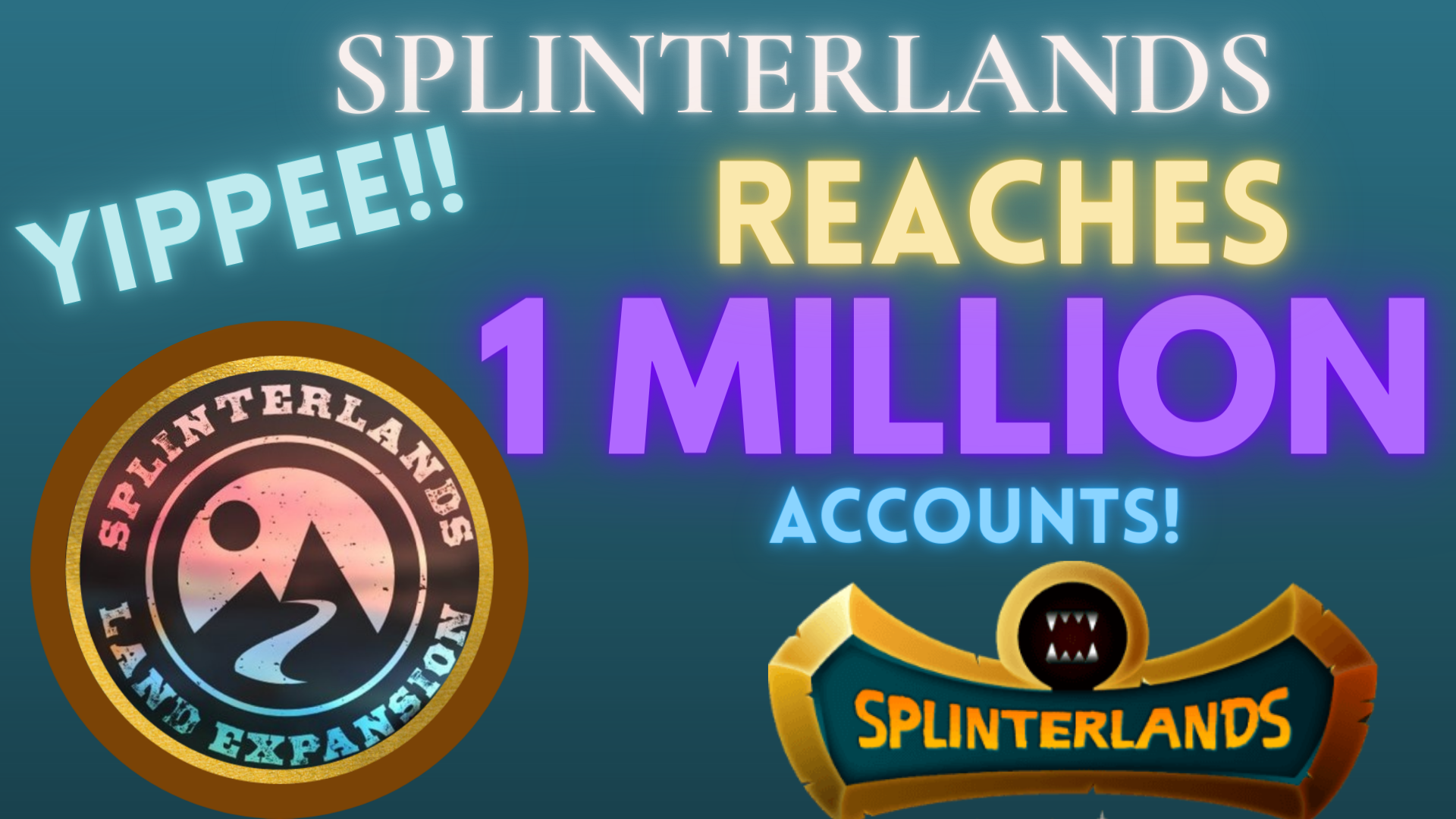 Splinterlands Hits Mainstream, Says Founder
One of the founders of Splinterlands, @aggroed , just announced in the Splinterland's Discord that the crypto game has reached one million accounts! Agrroed confirms this number reaches a goal only imagined back in 2018 when Splinterlands was created and makes this #1 Crypto Game mainstream and the best time to join if you haven't already!
How does this impact the Crypto world?
Aggroed explained this accomplishment brings the crypto world into the mainstream, making the game more accessible to those who perhaps have not ventured into the crypto space until now.
"Today I'm incredibly pleased to announce that Splinterlands has registered it's 1 millionth account. When we started this game back in 2018 one of the main goals was to onboard people into crypto. To do that we wanted to mainstream our game to make a meaningful impact on how many people joined the crypto world." --Aggroed
According to Aggroed's announcement, when the game was first beginning, the Splinterlands chant (or mantra) was
"Come for a fun game, stay for the life altering crypto experience"
Today he feels Splinterlands has reached that epic moment for the game.
"Well, there's no official place to go to say when you've mainstreamed something, but I think 1M registered users counts for me. It's a giant milestone and one I'm so proud of. Thanks to this community for helping to make that happen."
We want to thank you, Aggroed, and ALL those on the Splinterlands' team and the original players who have believed in this game and the crypto economy from day one. If it wasn't for you, we wouldn't have this moment to celebrate such success!!!
I would LOVE to know if you're a Splinterlands' player, (1) when did you start playing the game, (2) what do you love most about it, and (3) what are you looking forward to most with the future of Splinterlands? Please share in the comments and hopefully this post will be noticed by the Splinterlands' team so that they can take a moment to smile at the great accomplishments they've made and to see what others LOVE about this game and where they future is heading for it!
If you haven't joined Splinterlands, don't worry at all!! You're not too late the party! In fact, this party is just beginning!! Come join in the fun! I've added a link to the game below.
If you enjoyed my post and want to try Splinterlands, please use my referral link: https://splinterlands.com?ref=rosiew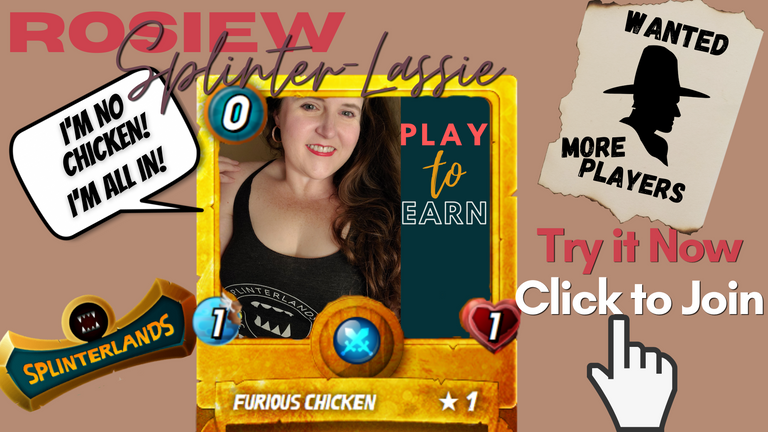 Please remember my post is not meant to be financial advice and is just my opinion.
Follow These Folks:
Splinterlands: https://peakd.com/@splinterlands/
Monster-Curator: https://peakd.com/@monster-curator/
1Up (#OneUp): https://www.1up.zone/
Here are some great links to join as well!
Splinterlands Discord: https://discord.gg/Tw7KjNsQGs
Monster Market Discord (Monster Curator): https://discord.gg/DR3J9rfRFV
PeakD Discord (PeakMonsters as well): https://discord.gg/7mQmzZeugE
NFT Studios Discord (aka 1UP Discord #OneUp): https://discord.gg/4VYBcNuVQd
---
---