Splinterlands Town Hall (AMA) Coverage for December 17, 2021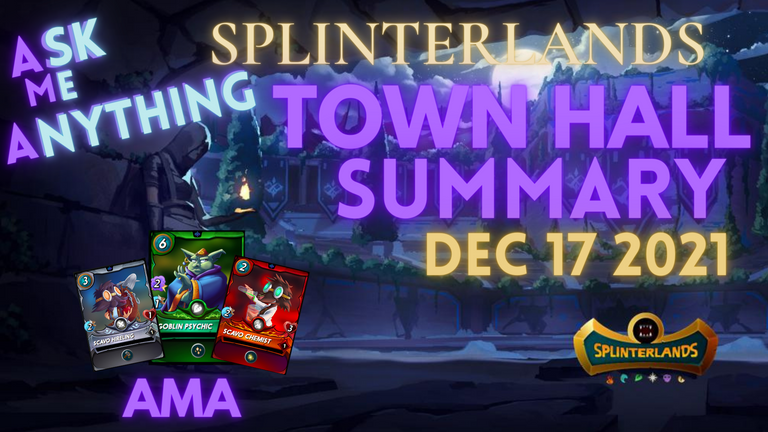 Splinterlands Town Hall (AMA) Summary for December 3, 2021
*Please note: I cover as much as I can of the summary as a record of the conversation. I do not provide my opinion but actual conversation that occurs during the AMA. This summary will have questions provided from the Discord and the answers given by the various Splinterlands' team will be typed by me. Please forgive any typos or errors; some may be from Discord or some may be my own.
Founders Begin the AMA, now called a Town Hall
Today's Town Hall included: @aggroed, @yabapmatt and hardpoint
Aggroed @aggroed Founder and (C.E.O)
Matt @yabapmatt Founder and (C.P.O.) * Note: Matt is Now the Chief Product Officer as of 12/15
Hardpoint @hardpoint (C.T.O.) (Chief Technical Officer) *Note: New role as of 12/15
KBux @kbux (VP of Engineering) *Note: New role as of 12/15
Nate @nateaguila (Creative Director)
Cryptomancer @cryptomancer (Splinterlands Developer)
Chatter (Director of Marketing)
Homestead @homesteadhacker (Moderator Lead) (Business Analyst)
If you want to read more about the recent changes to the staff click here.


Introduction from Aggroed
Matt and his new role
Chief Product Officer now

I'm not leaving or reducing my role, in fact it's increasing.
My main skill set is around the game design, feature design and economy design
Hardpoint, Cryptomancer, etc. are more qualified to run the server
These are overall really good changes for the organization to help us achieve all our goals.
What's the difference? Chief Technology Officer is the highest level of technology in the team and it's a lot more management-focused than actually going in and building the game. So C.T.O. will be hiring and making sure we have the tools and resources we need and makes sure it all fits together well. C.P.O. It's separate from the technology because I'll be focusing on feature design in the game for the product. Splinterlands is our product and so I oversee how that should work. It's different than product design (which is nate's team in how it actually LOOKS and the user interface and experience).
Also important is that KBux will be V.P. of Engineering under the C.T.O. and that's a hands on role, actually managing the servers, doing the development, handing them, it's more of a hands-on role vs. a C.T.O which is more about management.
We all still work together. The whole idea of this company is that we're all super passionate about we're doing and its fun for everyone to get involved and it doesn't matter if you're on one team or another, everyone is very flexible.

C.P.O. What should we build? C.T.O. How to make that happen V.P. of Engineering Make it Happen
Cryptomancer has helped us extraordinarily with the feature development.
It's fun to see Matt get more excited, more enthusiastic, more passionate and less burdened. It's been awesome to see my friend pop back to life. Hardpoint in particular has been pretty critical in that process. Matt would often be too overwhelmed with what we were needing to fix now to think about what we would do next, and Hardpoint is able to work on the Splinterlands roadmap. Matt is great at getting all those details figured out and organized. Honestly, I couldn't ask for a better partner [in Matt].
Quick Introduction from Hardpoint

Three months this week with the team.
Day 1 Matt was like "I really want you to do C.T.O, but lets see how we do the first three months"
Back when I started, we were struggling with the amazing growth we had on the servers.

Aggroed pointed out we are number 1 on DAAP Radar again
https://twitter.com/Aggroed001/status/1471629017958789120
Back to Hardpoint

He's done this for over 20 years. He went for a business degree "The best way for technology is to bring meaningful value." Coming to Splinterlands and see where it makes sense, be able to take that and apply it to something I'm passionate about is a dream job for me.
The last couple of weeks they've seen me shift, focus on what we're doing in the next months
Speaking of hiring, we've crossed over 70 team members (part-time and full-time). There are a lot of logical support behind that, making sure we have all the documents in place. There's a lot of things going on and we're slowly building up a staff to do that.
Speaking of onboarding

People are reaching out wanting to be part of the team and I'm going to say yes we are definitely hiring.
Here's the link for jobs: https://splinterlands.breezy.hr/ Check us out!
Please there's no offense to anyone applying. We're making sure there's a very good alignment with the people we're bringing in, but if you're interested and you have those skills we encourage you to apply.

We are actively growing and moving the maturity level up on every single area.


Update from Kevin
I've been coding professionally for about 17 years
I came into Splinterlands is an amazing company
I dove in with Hardpoint on the server fires and get things stable
The big focus now is how we scale and how we organize and bring value to the players every day.
We are doing releases once or twice a week and I want to get that up to more releases per week which includes areas like land but also bug fixes, making sure things are running smoothly.
It feels like my career was preparing me for this role.
We have a release coming on Monday for some fixes. Keep your requests and ideas coming so we can deliver value consistently to the company
Aggroed asked: What do you see the dev's team main objective right now?

WE want to be very stable, consistent every day updates. If we could deliver value to our players every week, that becomes cumulative. We have 10 individual changes going in. We're doing that at the same time as Cryptomancer is building out Modern and Wild. We're just making sure we can handle the scale, and get ready for the general sale of Chaos Legion, making sure that people can open their packs. The big feature is we want to build value to the game every day.

Aggroed said: It struck me that we say "we want to have a general sale. We we're 10Xing the sale and we need a stable infrastructure for that. "
My favorite microcosm of that is you see all these cards listed, how does the market handle it if we have 150K cards on the market. We're really going through every page and how does this page work right. It's a meticulous page by page feature.
Feedback on the voting system: I would love for all our members to push their ideas there. We really care about what the community is looking for. Please give us feedback:
Here's the link for Feedback : https://feedback.splinterlands.com/ Please go provide your feedback and vote.


Homestead Hacker Has Done Such a great Job (John) (Will be called Business Analyst)
He will start working on a team around product design because he's doing such a wonderful job
We will start looking for another Community Moderator Lead because he's done such an amazing job.
My background is similar to Hardpoint's. I've done software and hardware development stuff and later into IT and embedded systems. I've been in all kinds of stuff.
My keyset from all of that is looking at complex systems and breaking them down in simple components and breaking that down to a cohesive product.
I'm really excited to be moving into the product design world.
What were you doing for community moderation and what are we looking for now?

I've been wearing two hats here for a bit while trying to keep the mod lead going.
The community mod role is great. The goal is to improve the discord service and make it safe. We'll be filling the role soon.
The role is working with other teams to enable content distribution and digital engagement. To brand trust in other communities. Discord is the biggest part but we have other things coming. It's the connection between the customers and the team.
You need to understand security, the discipline of the Hippocratic oath and keeping that.


Update from Chatter Director of Marketing
Coinmarket CMC

New alpha ways of listing products. They hand picked us as one of the 20 companies.
One is like a twitter feed on a listing of their small updates
More what you would see on Medium.com with more long-form articles and they will have that on the bottom of the page and larger pages.
What's the benefit: It's another way of essentially promoting ourselves
It's not just going to be our token listing page but multiple token listing pages
It will go live Dec 22nd so look for articles to be posted the next day or two following that.
As we kick off all our other ads, it will help us to get exposure.
We will see if we need to engage
Crypto meets Yahoo Finance is how I would explain it (Aggroed)

We are planning Splinterfest

We read almost every single comments and the Discord channels and we see the Splinterfest as being Q2 or Q3. We are discussing about east coast and west coast. Beth is working on that to organize that. As we figure out more details we'll let you know.
We're looking into Trade Shows and conventions and more investors to get exposure there.
We're looking at partnership with an A-List Rapper and what it is to hold NFT outside the wallet there
We will have a how slew of updates coming out
We're looking at a one-off tournament with only Chaos Legion cards. We want to keep that open-ended for everyone to join if they can.
Then a year-long tournament as a $5K-$10K cost every month in tokens
Then the $50K prize pool the very last tournament
Zen sports has been awesome to work out with and we'll announce that early January.
We are definitely hearing your comments. Please reach out to me directly if you see other events you want to happen.
Twitter contest ended yesterday and I'll be posting that.
We're working with a contest on a Song contest


Update from Nate
Hardpoint mentioned a lot of people have submitted applications and I'll be listing more jobs.
We're looking for top-tiered people and there's fierce competition but please don't let that stop you from adding submissions.
Here's a possible page for SPS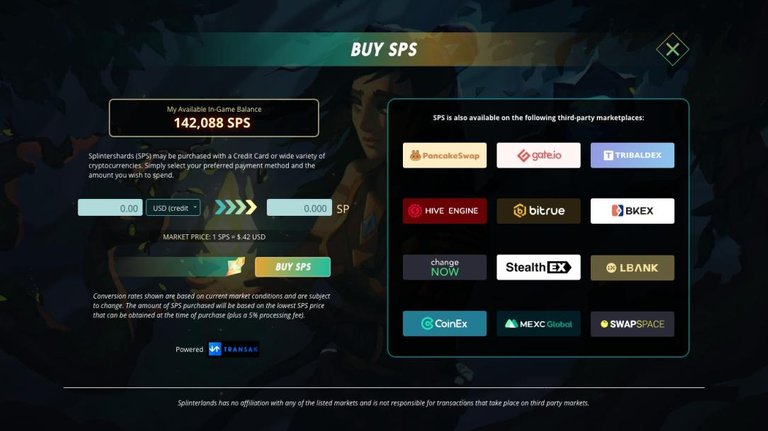 Here's some new wallpapers!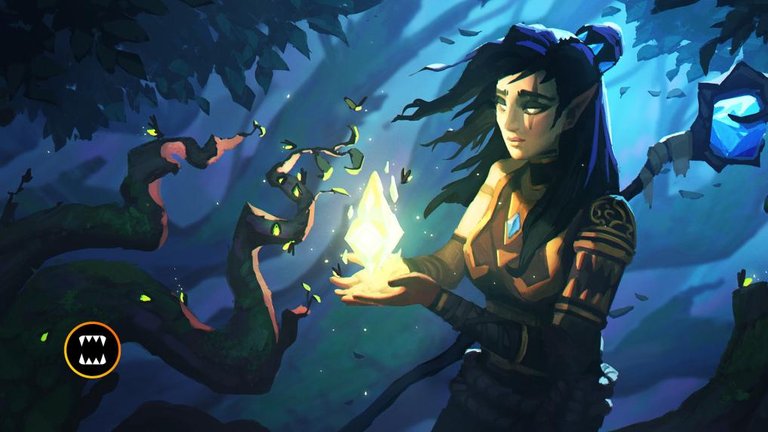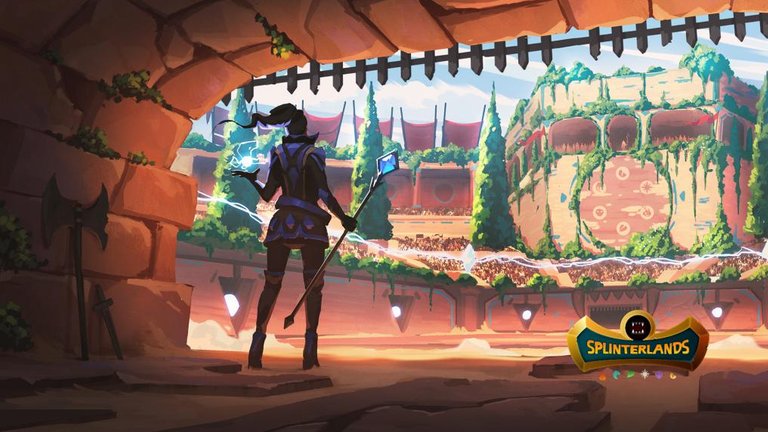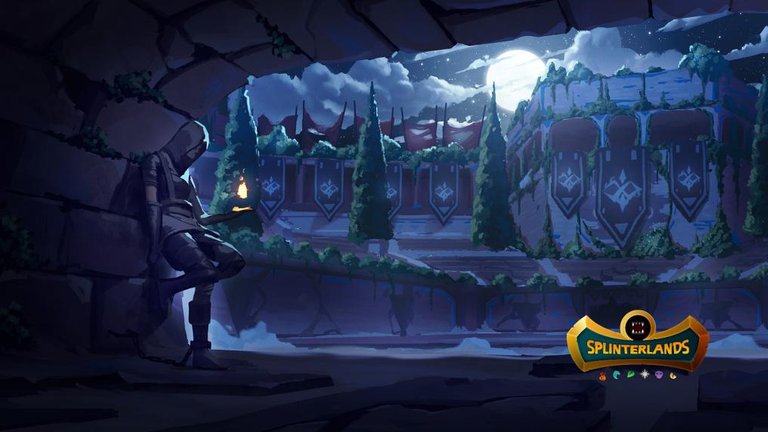 Here are some animations now!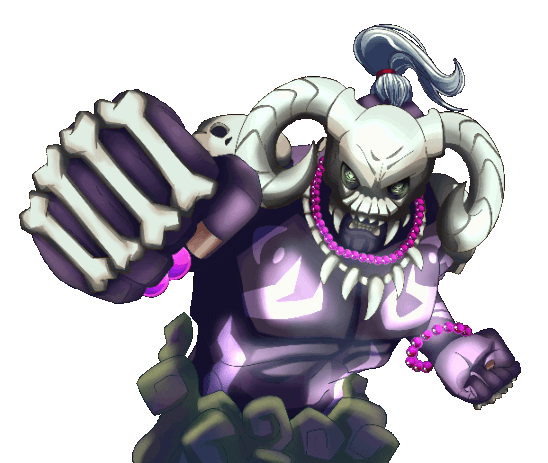 Aggroed said we should offer overlays for social media people to help them look professional as they spread out Splinterlands to other venues.

Concept art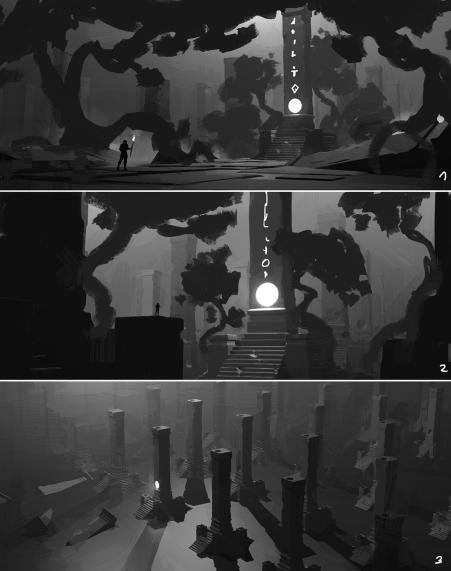 And here comes a sneak peak of Chatter in all his glory made by HTT. He's a new hire.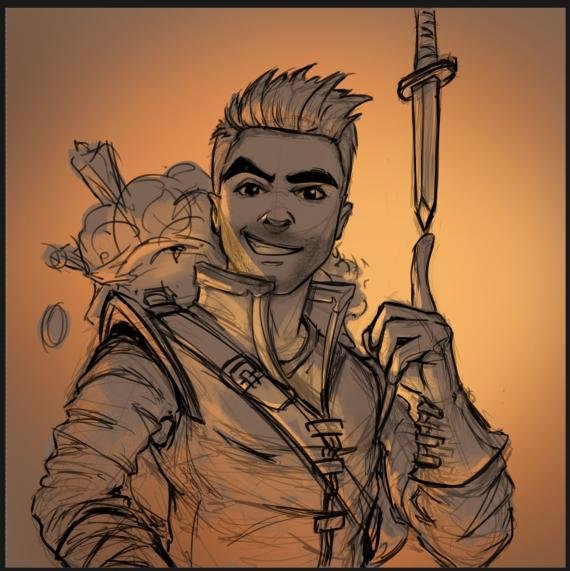 All this came from Nate making the card art for Matt that was shared before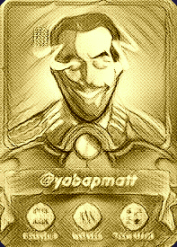 Aggroed "We are cooler than you. I know that's shallow, but I don't care... We make the best games. We change lives and there aren't alot of gaming companies that can say. I'm so friggin' pumped."
Aggroed "We are freakin' wizards!"


Development Questions with Matt
Can you reveal the tech specs needed for the Oracle? Is there going to be a sign-up for beta testing it?

Answer: (Computer crashed. I didn't get this answer exactly) They will have very minimal specs


Suggestions/Requests:
Could you add more DEC burn methods? How about additional purchasable in-game items like profile image, game background skin, etc?

Could a text box be added to this popup to show the MIN earnings in a battle, at each League?
Example. If I win a Battle in Gold III, II, I- with no Guild, Alphas, Promos or GF cards, What would my earnings be? Not super important, right now but would be VERY useful with the advent of Modern- to compare relative earnings across Ladders when deciding which one to climb

(Computer crashed so I didn't get the exact language) They are working on this
Could we get a little box showing Daily Quest Rewards? Example:
League/Tier Name: Gold III
Rating Req: 1,900
Power Req: 100,000
EOS Reward: 22 Chests
Daily Quest Reward: 6 Chests
Current Min Earned/win: 70 DEC

ANSWERED ABOVE (sort of HAHA!... Sorry guys computer crashed)
Can we please get this release schedule updated once a quarter?

They will work on a sort of road map so people can see what's coming
Can we get the following for tax reporting reasons:

An export feature for the balance history
A current conversion into USD and Euro was provided for each income
(Currently, I have to copy out the now more than 500 lines in Excel every day, find the daily DEC/SPS rate somewhere in the net, and convert the DEC/SPS taken into euros for each line in Excel. This is very tedious and time-consuming.)
ANSWER: We want to build out tools as best as possible and I don't think we have an ETA for that but it's in a big list of priorities as a major feature but in the meantime people will have to be responsible on their own.
Can we get this out by April? Hardpoint said they will try.
We have level 1-10 cards that we can combine. It might be nice to have a card "enchant" option where you can get a +1 stats for SPS. it will burn SPS and give it more utility, and for each level of the card, it will cost more SPS to enchant it. Thoughts?

The explosion in the game happened with the release of SPS and we think that's because generally the user base is aligned with that goal.

Everything that is going to happen in the future is going to involve SPS. How does it go back and provide SPS value because that is what it's all about. Everything should benefit SPS holders. That's how we think of SPS.

Is there an ETA for the Rental Bug where a Bug User can rent a Card, then cancel the contract, and when the 24hrs are over he can snipe the same card for the same price?

Example: By mistake, I put Archmage Arius for 0.1 DEC / Day on the Rental Market, Bug User rent the card and cancel the contract right away and are still able to get my Archmage for 0.1 DEC snipped again after the 24hrs and I'm never able to play my card again.
We don't have an ETAQ


Economy Questions
When a user converts their SPS or DEC into Credits, what happens to those tokens? Does Splinterlands sell those SPS or DEC on the market immediately or hold the tokens in a wallet?

Answer (from Matt): A bunch of these questions seem to be how DEC and the economy works. Anytime someone uses credits that is income to the company. That being said, we don't and we haven't sold SPS or DEC on the market. We've just been stockpiling them and if we never have to sell them that would be best. We can potentially use them for promotions or we can keep them as a stockpiling or liquidity pools. We know tokens are hard to get and that's how we can help out without putting pressure on the market. Liquidity is kind of everything. It's all liquidity. Tokens really can't go up in price that much if they don't have liquidity. That's why getting these on Pancake Swap and Sushi Swap these are super important for the token.
I'm curious about Matt's DEC economic design story. Why did you design it so that when DEC value goes up, the DEC reward pool increases and brings the price back down? If DEC prices go up and hold high value, isn't everyone happy? More P2E earns, more new players

Answer (from Matt): Why did we design it this way? We don't directly control external prices and we don't freak out if prices go up or down. We kind of design these systems in a way and we have it so people can see exactly how it's designed so they can make their own decisions. There's a couple way tokens work. The bitcoin way, the miners on the network and whoever buys it first gets the richest or had the most faith in it in that sense. Alot of what's happening with DeFi lately is a more fairer model for distributing tokens and it works a lot better. The DEC was designed with that in mind. They are not tokens you buy and hold forever to get tons of value. You can still earn value from those tokens but we really want you to play the game. We want to incentivize people to play Splinterlands. And so that is how the DEC was set up. The whole economy design is focused around that Originally we had the pegged rate. Splinterlands always had DEC at a certain price but we would always accept them at the higher price even if the market price was lower than that. People could buy the DEC on the market at a lower price. We plan to continue you this with the future. That's always going to be our plan. It's not a bitcoin type system where you buy and hold early and hope the price goes up. Really you want DEC if you want to buy things in the game. Otherwise, you want to play the game so you want to earn them to play.
We get that markets are gonna do what markets do, but the recent falls in dec and sps seem a tad counterintuitive. Any thoughts?

Matt answered all DEC questions in above comments.
Will there be a reward for staking DEC or some other airdrop for keeping DEC in the future? Can you give players a perspective on why DEC will continue to be worth keeping/ staking when SPS airdrops come to an end?

Matt answered all DEC questions in above comments.
Why is the soft peg for dec is 0,001?

Matt answered all DEC questions in above comments.
Why is the ETH/SPS Sushi pool not included in points for the daily airdrop?

No SPS pools are included for the airdrop of SPS. DEC pools are included (the DEC/SPS is because of the DEC in the pool)
So when are we adding it?

We already have it! There's two ways we can provide liquidity pools. One, we give out DEC through uniswap and other way is getting farms on third party platforms. You earn SPS and Sushi tokens on Sushi pool You get liquidity rewards for people who have SPS liquidity. It's been available on Pancake Swap as well. This is better because it's a huge marketing opportunity. Overall we give out less SPS which is better. And it's for those who are on the website and now it's featured on the website and you're earning tokens and you may not be interested in earning SPS but they can earn cake, sushi, etc. It provides more liquidity and more marketing so it's the best way to go and we want to do that as much as we can.


Chaos Legion Questions
In light of the vast inflation of the CP pool (relative to the number of players) by the influx of CL cards- will the Power Requirements for Leagues be changed?

We will reduce it for Modern Format but not for Wild. It will make it a much better experience for the new players!
Can we see the number of Chaos Legion packs opened on the blockchain anywhere?

Yes I believe that you can. I don't know the easiest place to see that but I'll try to post that later.
will the 2nd airdrop card be dropped when 2M packs are sold, or will both be dropped when 3M packs are sold?

Both of the next two airdrop cards will drop on Jan 12th so the airdrops will happen between Jan 12 and Jan 17th. I know everyone is asking these questions and we are working on the airdrops and the cards and we hope to have that next week.
Assuming there's a minimum number of packs needed to be guaranteed an airdrop card, will packs purchased in phase 1 be added to phase 2 so that the total is counted towards this minimum?

Not sure if this was answered. Sorry about that.
For the general, If I hold 30 vouchers can I still buy 1000 packs and get 30 bonus packs for those vouchers? Or do I need to hold the appropriate amount of vouchers for the packs I'm buying (in this case 150)?

If you have 30 vouches, you get 30 bonus.


Wild vs Modern Questions
Will Modern Account Power be 'segregated' from regular Account Power? (I think, this would be a great idea as many players are using cheap CP from old cards to inflate their Power and jump Leagues. Modern players shouldn't be able to use Wild cards in this manner)

NOT CONFIRMED but we are thinking this: You will have the one ECR pool and the players that have a lot of CP and lots of cards and if they choose to play in Modern Format, they will be able to play in higher leagues but they won't be able to play those cards. They may be able to earn more in Wild and that's how we want it to work.
Is the CP going to work from the old cards? Yes, you can. From a CP perspective you can get in higher leagues but what I'm trying to say is you have to be able to win battles using level 1 Chaos Legion cards in those higher leagues. You will be using that same ECR pool so you won't be able to play in the Wild Format as well, but it doesn't make sense. If you only have level 1 cards might not be possible and you are giving up rewards when you could use your old cards in the wild Format


Security and Rules Questions
How does Splinterlands manage users' data like email, password, and linked wallet addresses? How do you protect those against attackers? I'm also curious about Splinterlands's own SPS & DEC wallets and other overall security too.

I'm not going to talk specifically around security because that could be a security issue. We take our security extremely seriously. That includes player information and also and even more importantly is the wallets we control. The plan is to move the wallets into the multi-controlled validators so it's not one key and one entity
We will be hiring a VP of security. We are looking for someone very seasoned in that specific to crypto security. Please hit up Hardpoint. It's a HUGE priority for us


Lore Questions
What's the latest from Kridd Curlax? (Splinter Bites: Kridd Curlax is a well-known goblin traveler of Anumün. He speaks only in extremely annoying rhyme and riddle, but on the upside, he's said to know the secrets of the universe.)

Who is updating the lore now? Nate answered that it's coming!


Rapid Questions
Q:Any ideas to expand on the Quests? E.g. weekly or seasonal Quests that require different parameters to be met?

A: No one is on it now but that's a cool feature
Question: Matt commented earlier about wasting ECR in modern or wild format. You are saying there is double pools for the two formats but only one ECR???

A: yes, separate reward pools
QUESTION: Will future uses of Vouchers factor in the supply of Vouchers and/or assume that players have had ample time to acquire Vouchers? Or will they sort of assume that players are starting with 0 vouchers when the new promotion is announced?
For example, with Rift Watchers, would it be 1 voucher for each bonus pack (like with Chaos Legion once general sale hits)? Or might it require 2 vouchers or 10 vouchers or 100 vouchers for each bonus Rift Watcher pack, based on the amount of vouchers in circulation by that point.

ANSWER: voucher costs for future things will be determined based on the state of the system when those future things launch. Also things can potentially cost less than 1 voucher, like 0.5 vouchers or 0.1 vouchers if that makes sense
QUESTION: Are you going to review new Chaos Legion Legendaries? It's pretty sad that some of them are not used at all and they do not fit anywhere really in the Champions League. For example very good looking cards, but nowhere seen: ZYVAX VUUL, VOID DRAGON - it feels so not right that so cool cards have no usage in the highest league.

ANSWER: Yes we always kinda review everything and always with legendary cards and we preview that they be useful. A lot of things are gonna change when Wild and Modern formats come out so we will wait for that and then a lot of changes will come and then we hope the SPS system will be live (validators) and players can vote on that.
Question: would it be 1 daily quest and 1 season reward between the 2 leagues as well? our would we get one for each league. will the seasons be staggered or will both seasons end on the same date?

ANSWER: Good question. There will still be the same daily quest and you can play 2 in Modern and 3 in wild, doesn't matter. Season rewards I don't want to say but we're gonna figure that out in a way that makes sense. It won't be separate Seasons.
QUESTION: Will there be new free playable cards when modern format was introduced?

Modern won't change that will change in a year or so
Question: Airdrop requirements for next few cards?

ANSWER: don't know exactly but believe legendary
Question : is there a guarateed promo card like in last presale ? like each 50 packs bought ?

ANSWER: WE will give guaranteed minimum for gold cards which we haven't done in the past but yes.
Question: When phase 2 ends, will the general sale then start instantly, or will there be an interval between them?

ANSWER: will be an interval
QUESTION: Can we please please please get a SL joke set of cards similar to MTG Un sets. have stuff like Aggro's side burns, Nates Pen, Matts Abacus etc pleeeassseeee

We won't but a community could
Question: could we use 0.01 vouchers for potions?

ANSWER: No details but looking into it!
Q: Will there be separate leaderboards and will the rewards be the same?

ANSWER: There will be separate leaderboards. We'll have to see how modern and wild goes
QUESTION: If the gen sale sells out within the 24 hour grace period to count for airdrops, will this effect the number of packs to recieve each airdrop? I.E. airdrop card #3 has 12m packs count for it.
Matt had to go, but he just wanted to say thank you SO MUCH to the whole community for all they are doing. Thank you to everyone here that makes it all possible. We are one month out to the general sale of Chaos Legion.

Matt also said, we did it this way on purpose to make sure that a whale couldn't come in and buy up all the packs. We have specifically said hold on.. we're gonna hold off on selling packs... and we're gonna say to the whales no you have to wait and give everyone else a chance to buy packs. The only caveat was to have SPS staked. You have to show commitment to the game so you could get those bonuses and show you are invested in the game. We want to make sure people are clear on that whole thing.

You can buy vouchers on the market. If you're really concerned about it, go to the Hive market and buy them or sell them. There's a lot of utility for players.
Q: how are the bulk sales going aggy?

ANSWER: We have over 6 million dollars in commitments and we have until Dec 28th to take orders and make payment. So you have 11 days left if you're interested in bulk sales. If you're buy 100K we'll provide you with legendary potions and if you're buying 1 million, we will provide you with legendary and alchemy potions.
QUESTION: can we have a tech support update, especially with respect to large dollar tickets that require dev action? Waiting over a month.

ANSWER: Please ping again if you have high dollar stuff. We have been prioritizing those high dollar ones. There are certain issues that things have been blocked for certain issues, so we go and audit all the details behind that ticket. We don't just go fix the ticket. There's a lot of work that goes into the ticket.
Support team is KILLING IT! We're taking in way more tickets per day. WE have 1937 unsolved so far, but it's way less tickets. This was the first month where we're making a positive dent in the backlog but more than that we've seen a consistent month over month LESS ticket requests. It's halved every month. The support team is rocking!
Go to support.splinterlands.com we just launched an entirely new support desk site and you can submit tickets and allows us to capture more data. If you already have a ticket in there we've already got you, so you don't need to add another one, but what's coming is LIVE CHAT very soon. We're going to keep maturing the process of technical support.
Please thank the support team.
Question: (asked earlier, but not sure i got a response) How do you guys feel about the current speed of pack sales? Feel they are slow, on target, exceeding expectations? Will we ever get a super cool Penguin card?! wink wink

ANSWER: If you want to get your own card art into the game, be a top six purchaser in the game. In terms of selling the cards, I guess I think they are right on target. We are purposely metering out packs and even so December will be the largest sale of packs in the company's history. We are doing well and we are hiring as a result. This company is going gang busters and many of the largest companies in the world are interested in what we're doing. It doesn't take long for people to say "when will NFTs have utility" and there's no better game that gives utility than Splinterlands. Pack sales are right on track and even a little stronger than I anticipated.
QUESTION: Mobile App?

It's coming in Q1 and Q2 we'll be really tackling the mobile product.
Question: Any idea if the in game marketplace for assets would allow purchases with different payment options - credits, DEC, HIVE ?

ANSWER: You can buy credits through the app then you can spend those credits to purchase stuff. Yes do it through the app, that's what our credit system is for.
QUESTION: Do we need to open packs to receive the airdrops for the new chaos cards or will they appear in our account? What is the air drop percentages based per amount of packs we buy?

Yes you buy the packs and that's enough to guarantee you the airdrop. We will let you know before the end of the sale, but we don't have it exactly yet.
Question:
If there will be guaranteed GF card airdrop for the certain number of packs - will it be possible to combine packs purchased on separate accounts? This information change a lot now.
Hi can i ask about the voucher if i bought some only from the phase 1 presale like 5 voucher only then i bought a voucher in 2nd presale like 45 pcs then i still have a airdrop cards for free??

ANSWER: Vouchers doesn't help you, you have to buy the packs
Q: Will it be possible to change the tournament specifics so we can make tournaments were both players and creators are rewarded. That means different play times like anytime 1hr rounds for example. This then can be combined with streaming these tournaments so people can watch there own game be judged by excellent players so they can learn to play better and therefor earn more.

ANSWER: It's not the biggest thing around but I have seen it happen.
QUESTION: Can we get the option to export all our balance histories as eg. CSV files? Also recording our histories for more than 30 days? Would really help with keeping track of income/expenditure. Thank you.

ANSWER: Yes that's what the tax project is about. I can't tell you exactly but we're working on it.
Question: Is the SPL team looking to outsource customer service?

ANSWER: Core team will be in-house but we might outsource later but always have core team in house.
QUESTION: Would it be possible to get more filters on tourneys to be able to fully edit them when we start them? For example to be able to ban specific cards, specific sets, etc, etc.
I think people would be more likely to join things like bronze level tournaments if people can't just come with lvl 1 high cost cards and wreck everyone.
Thanks

ANSWER: We do some of that but there's two parts to this. Go to feedback.splinterlands.com


Quotes of the Day
Aggroed: "We are cooler than you. I know that's shallow, but I don't care... We make the best games. We change lives and there aren't alot of gaming companies that can say. I'm so friggin' pumped."
Aggroed "We are freakin' wizards!"
Aggroed: "I feel blessed to be working here! I'm grateful working for this community. It's been a life-altering experience for me."
Matt: "Liquidity is kind of everything. It's all liquidity." (in reference to the understanding of the tokenomics and DEC in Splinterlands)
Matt: "We want to incentivize people to play Splinterlands."


Extra Questions/Comments in Chat You Might Find Helpful
QUESTION - Can you explain how speed calculations work in a fight. I keep running into fights where i have far more speed then my opponent but I miss them constantly. but yet they hit me constantly. Just trying to figure out what other factors may play a part with Speed.

ANSWER: Attack Accuracy:

Speed Differential = 10% miss chance per differential
Blind = 15% miss (Doesn't Stack)
Flying = 25% miss (If Opponent Is Not Also Flying)
Dodge = 25% miss

Attack Order:
1. Speed
2. Attack type
a. Magic
b. Range
c. Melee
3. Rarity
4. Monster Level
5. Random
Finally, if the cards have the same attack type, speed, rarity, and level, the move order will still be determined randomly.
QUESTION: for the general If i hold 30 vouchers can I still buy 1000 packs and get 30 bonus packs for those vouchers? Or do I need to hold the appropriate amount of vouchers for the packs Im buying (in this case 150)?

Answer: if you have 30 vouchers you can get 30 bonus packs
---
Here's the Link to the YouTube video from Splinterlands' Official YouTube Channel if you want to see the Town Hall as well for a reference
If you enjoyed my post and want to try Splinterlands, please use my referral link: https://splinterlands.com?ref=rosiew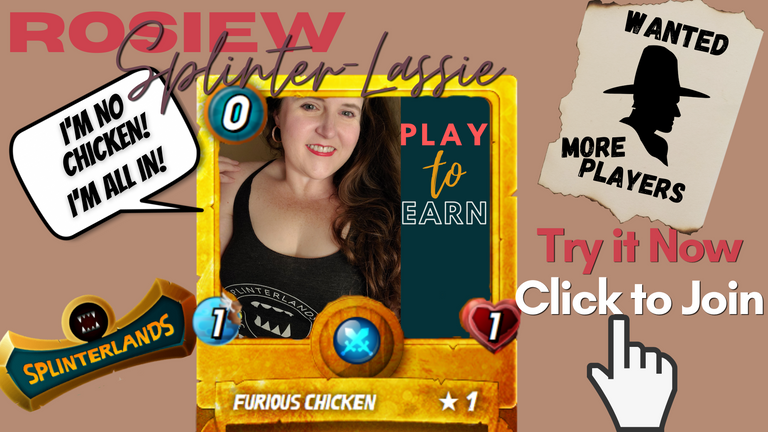 Please remember my post is not meant to be financial advice and is just my opinion.
Follow These Folks:
Splinterlands: https://peakd.com/@splinterlands/
PeakMonsters: https://peakd.com/@peakmonsters/
Monster-Curator: https://peakd.com/@monster-curator/
1Up (#OneUp): https://www.1up.zone/
Here are some great links to join as well!
Splinterlands Discord: https://discord.gg/Tw7KjNsQGs
Monster Market Discord (Monster Curator): https://discord.gg/DR3J9rfRFV
PeakD Discord (PeakMonsters as well): https://discord.gg/7mQmzZeugE
NFT Studios Discord (aka 1UP Discord #OneUp): https://discord.gg/4VYBcNuVQd
---
---