Voucher's Last Stand: Splinterlands' Chaos Legion Pre-Sale Nears End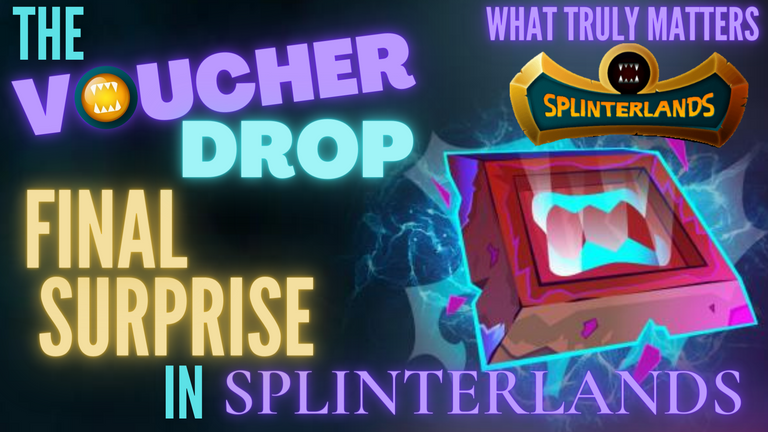 This post covers what's most important: this Splinterlands' Family. We'll talk about the vouchers, the possibilities for the pre-sale and what's really most important. Hope you enjoy!
What Chaos Will Unleash in the Last Days of the Pre-sale?
I'm very interested in ancestry and family. I've studied my ancestry for YEARS now. I believe people's lives (family or otherwise), hold so much importance in our own journey. Those people who have gone, those here today and those who will come in the future have a significant impact on the world, no matter how much society may measure them for it. Sometimes it's a matter of being at the right place at the right time. For instance, if you're even SLIGHTLY involved in Splinterlands, you're at the right place at the right time, and you're part of an amazing crypto family for sure!
I hope to be watching Splinterlands' Discord and the Markets closely on "Chaos Legion Pre-Sale's Last Stand". We shall see if the vouchers' value increases or falls. Who will rise victoriously to the top six? What can we expect for the next round of sales? The times couldn't be more exciting if you live in Splinterlands, and right now most people should find some way to win in this game; there are so many opportunities.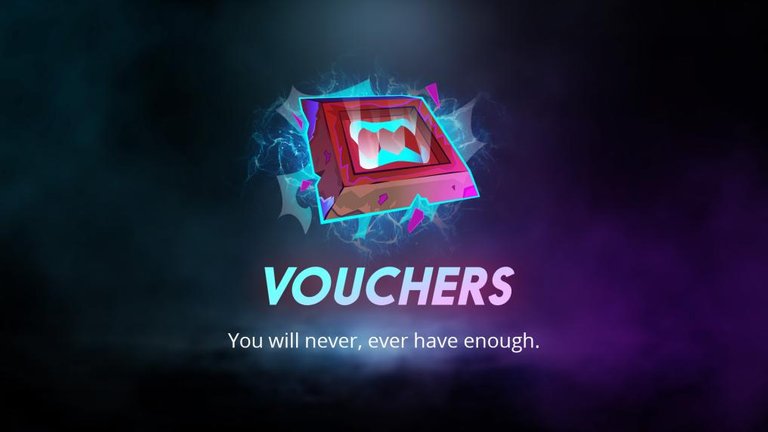 What Will I Do with My Vouchers?
Well, let me share a little story. At the end of the pre-sale I knew I would only have 21 vouchers, so I really didn't have the ability to get the famous Dr. Blight unless I purchased vouchers. I had to make a decision: buy them or sell them and I need to decide soon.
Each day of these last couple of weeks has been crawling by with this nervous energy to it, a sort of wondering what would happen and what I should do. I watched the market value for the voucher, and I just couldn't justify buying that many vouchers for a promo card that I hoped I could purchase directly. All the while, I still had this aching and disappointed feeling I wouldn't have a fighting chance.
Let Me Take you to the Last Voucher Airdrop Day
(The Story gets SOOOO MUCH BETTER!)
The last day approached for the voucher drop, and I needed to make a decision soon. I decided to double-check my voucher numbers and start to weigh my options for the packs. I gasped! I rubbed my eyes, and my heart raced -- I knew I had a problem. You see, I didn't have 21 vouchers anymore. I had 51!!

I just KNEW there was a mistake. I worried for Cryptomancer and the Splinterlands' team that something had gone horribly wrong with the final airdrop. I went to see the notifications that would tell me what happened with the voucher drop, and BOOM, the mystery was solved! I just couldn't believe it!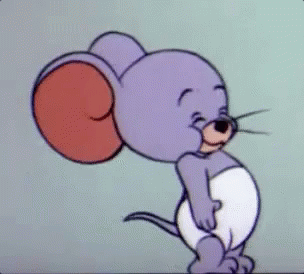 The amazing @mattclarke had decided to gift me the necessary vouchers to get me over the line for the bonus card! He did this for others as well, and his generosity should not be unnoticed. I'm pretty certain his heart is as big as Splinterlands, and his presence in the community should be noted. Matt, I can't thank you enough for your gift. And guess what? He had no idea that it was my birthday, too! HA! I won't forget what you've done, Matt, and I hope someday I can return the favor in some way.
Splinterlands Family Makes a Difference in People's Lives
You see, so many of you have made SUCH a difference in my life and in countless others' lives as well! You have generously given your vouchers, your cards, your time, your knowledge and your friendship, and I will always be grateful for it. Things have been a bit tough for me at times, but there's always someone out there that has no idea how much they are helping others, and that is why I started this post with the idea that EVERY person is important. You just don't even realize the difference you are making on others' lives behind these computer screens/devices!
Now What About the Vouchers?
So, what do I do with the vouchers? Go all in, RIGHT???? I'm open to advice as always. On the one hand I could buy so many more packs of cards if I sold the vouchers to use for money to buy packs and wait, but ohhhh that one card... Dr. Blight honestly haunts my dreams!!! I miss out on so many airdrops as well! EEEK! And, I just said EVERYONE is important, right? (giggling) So I mean, that MUST include, Dr. Blight, right? You see how my logic is working? It's inescapable! MUHAHAHA! I think we've got the answer we need, folks!!
So, I'm not sure exactly which way I'll go, but I'll be watching the markets like a hawk and I love imagining all of you Splinterlands' Family will be as well. We should seriously have a watch party or something!
Thank you all for reading, upvoting, commenting and just generally being so encouraging and supportive! You bring a smile to my face so often!! And my hope is this Splinterlands' family takes over the crypto WORLLLLLDD!! YIPPEE!
If you enjoyed my post and want to try Splinterlands, please use my referral link: https://splinterlands.com?ref=rosiew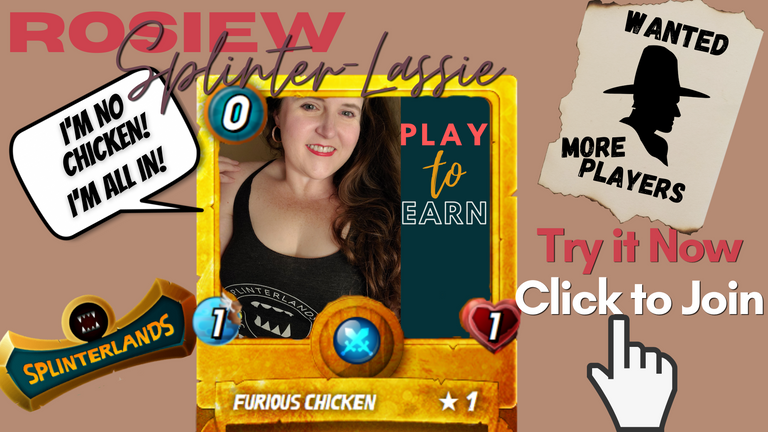 Please remember my post is not meant to be financial advice and is just my opinion.
Follow These Folks:
Splinterlands: https://peakd.com/@splinterlands/
Monster-Curator: https://peakd.com/@monster-curator/
1Up (#OneUp): https://www.1up.zone/
Here are some great links to join as well!
Splinterlands Discord: https://discord.gg/Tw7KjNsQGs
Monster Market Discord (Monster Curator): https://discord.gg/DR3J9rfRFV
PeakD Discord (PeakMonsters as well): https://discord.gg/7mQmzZeugE
NFT Studios Discord (aka 1UP Discord #OneUp): https://discord.gg/4VYBcNuVQd
---
---