3Dart: Byzantine kitty / Splinterlands Art Contest Week 195! (ESP/ENG)
Hello hivers! I hope you are very well today.
Today I'm sharing with you the new Splinterlands art I made for this week.
---
¡Hola hivers! espero estén muy bien el día de hoy.
Hoy les comparto el nuevo arte de Splinterlands que hice para esta semana.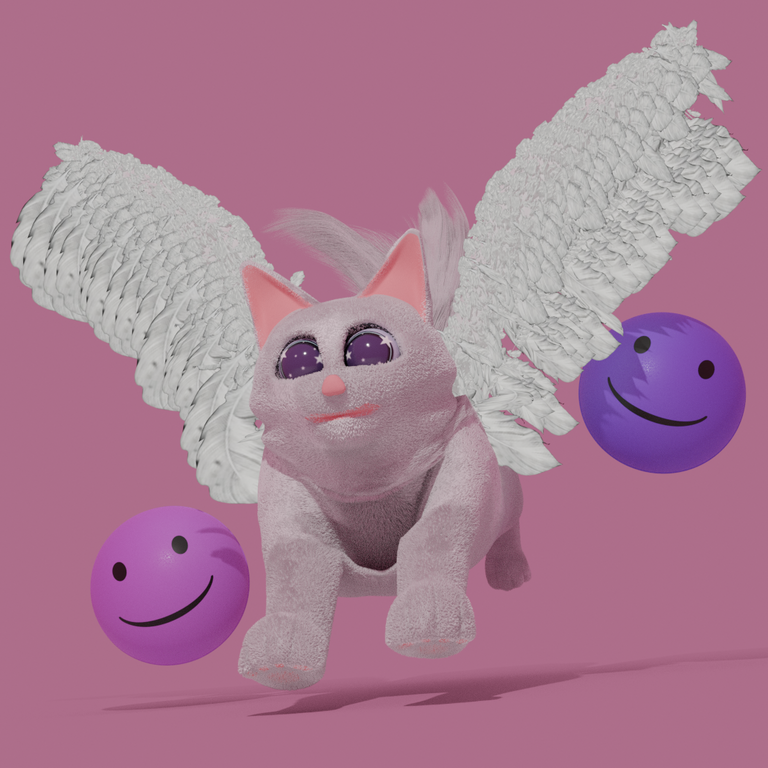 The truth is that it was a challenge to make this character, since working with particles is not something that I master very well, and the fur and wings are made of particles.
I started making the model from the head, starting from a cube with subdivisions applied, and I gradually gave it the shape I wanted.
---
La verdad es que fue un reto hacer este personaje, ya que trabajar con partículas no es algo que domine muy bien, y el pelaje y las alas están hechos de partículas.
Empecé hacer el modelo desde la cabeza, a partir de un cubo con subdivisiones aplicadas, y fui dando la forma que quería, poco a poco.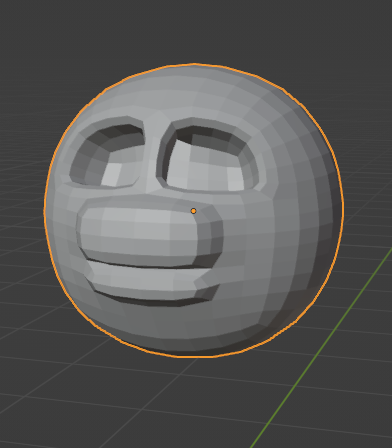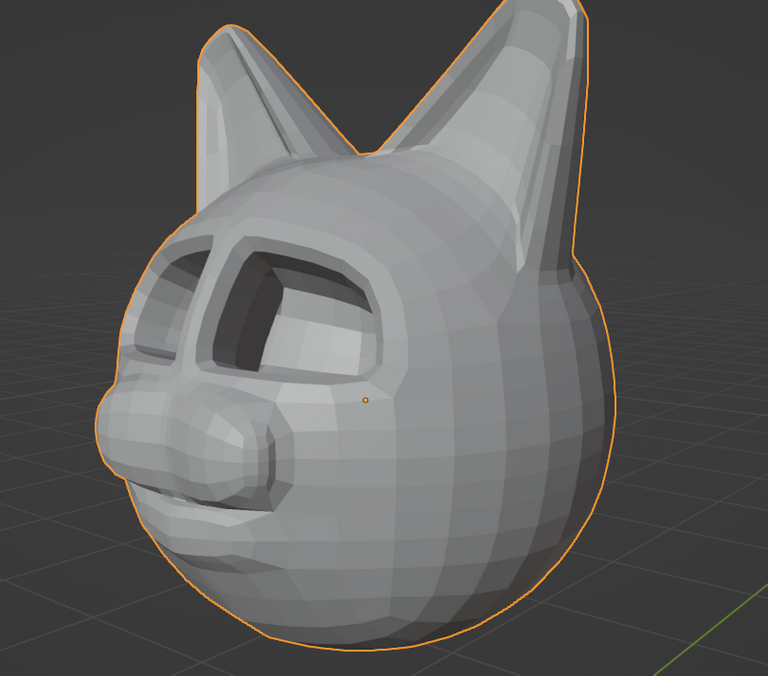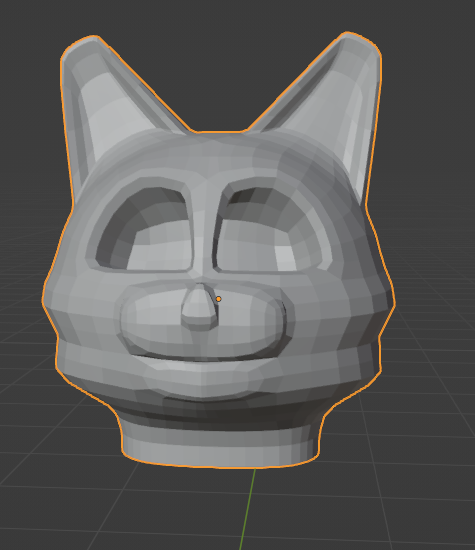 After finishing with the head I went on to model the legs and the body separately and then join them.
---
Luego de terminar con la cabeza pasé a modelar las patas y el cuerpo por separado para luego unirlos.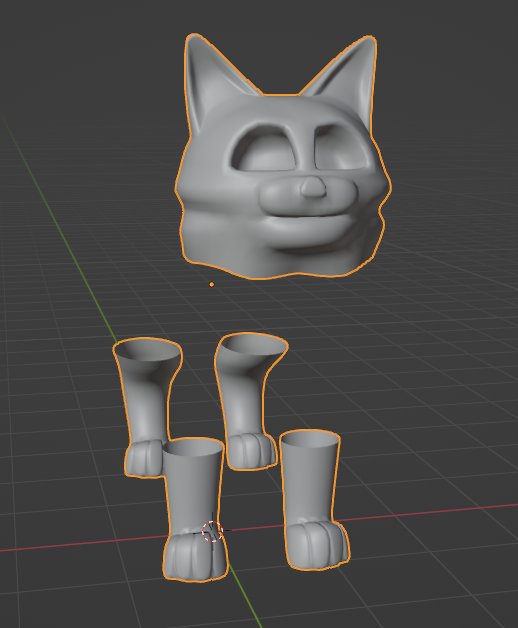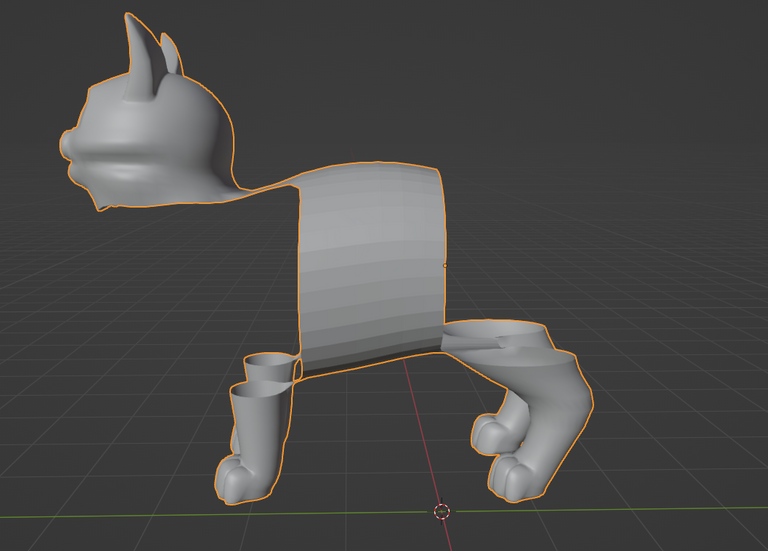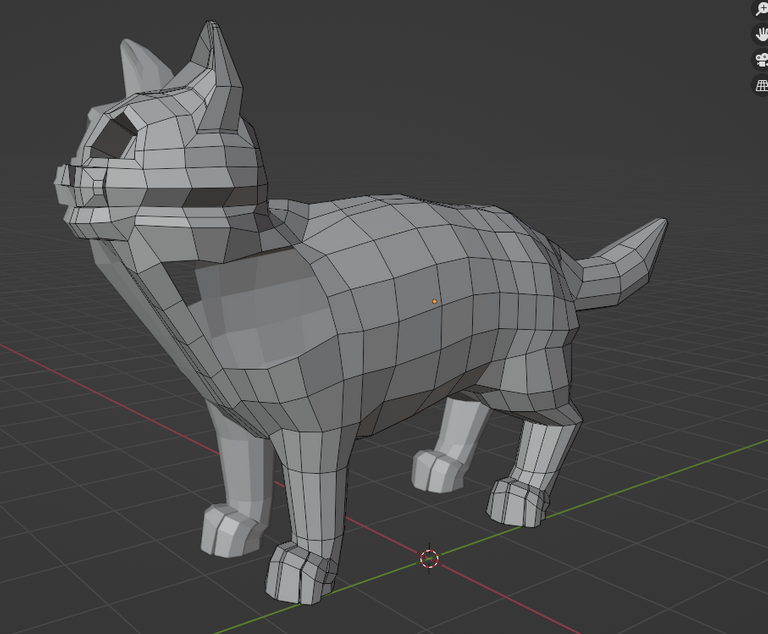 After I was done with the modeling of the cat, I moved on to the wings, that's when it became a bit more difficult for me, I made a couple of feathers in 2D and then projected them onto a plane, and used this plane as particle objects to the wings.
---
Después que terminé con el modelado del gato, pase a las alas, entonces fue cuando se me hizo un poco mas difícil el trabajo, hice un par de plumas en 2D para luego proyectarlas en un plano, y usar este plano como objetos de partículas para las alas.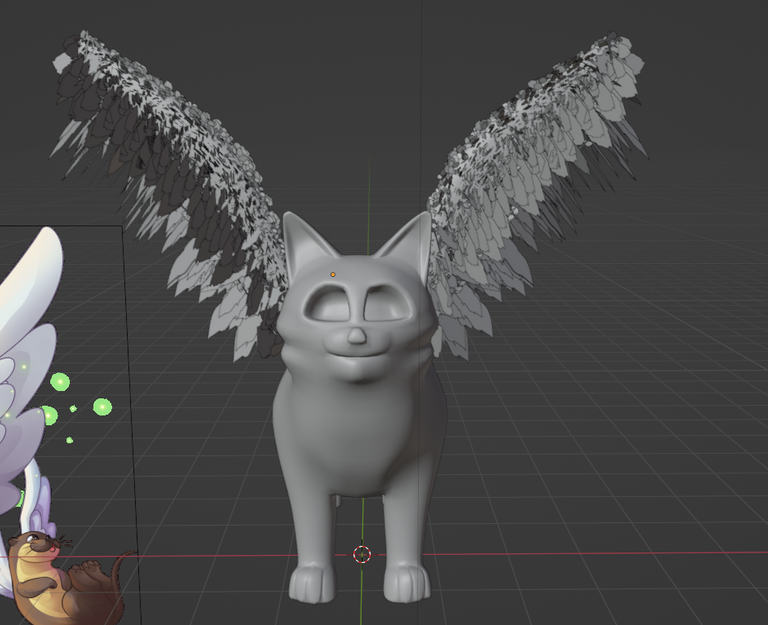 After this, I made the eyes and painted them, and I started working on the fur, which is also made with particles, and after finishing with the texture and materials I made some bones to change the position of the kitten and adjusted some details to the scene.
---
Luego de esto, hice los ojos y los pinte, y me puse a trabajar en el pelaje, que igualmente se hace con partículas, y después de terminar con la textura y materiales hice unos huesos para cambiar la posición del gatito y ajuste algunos detalles en la escena.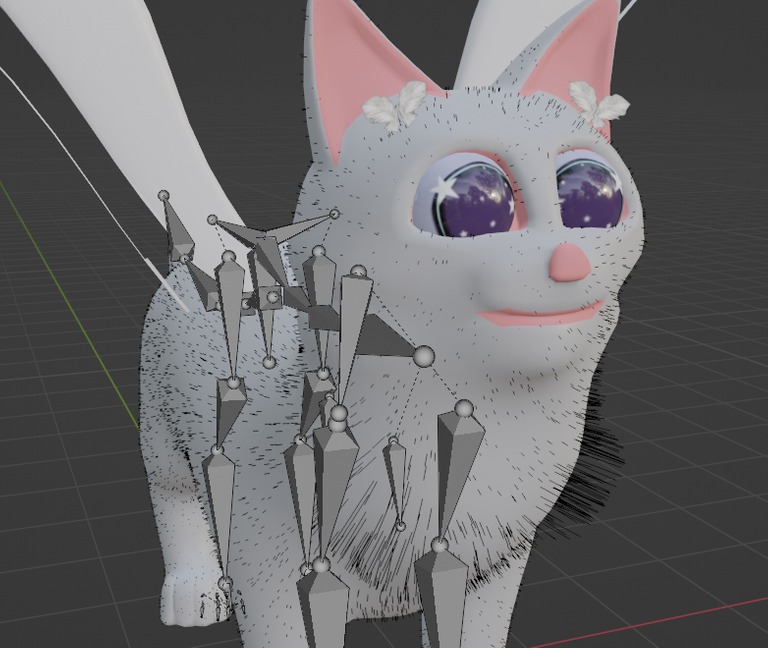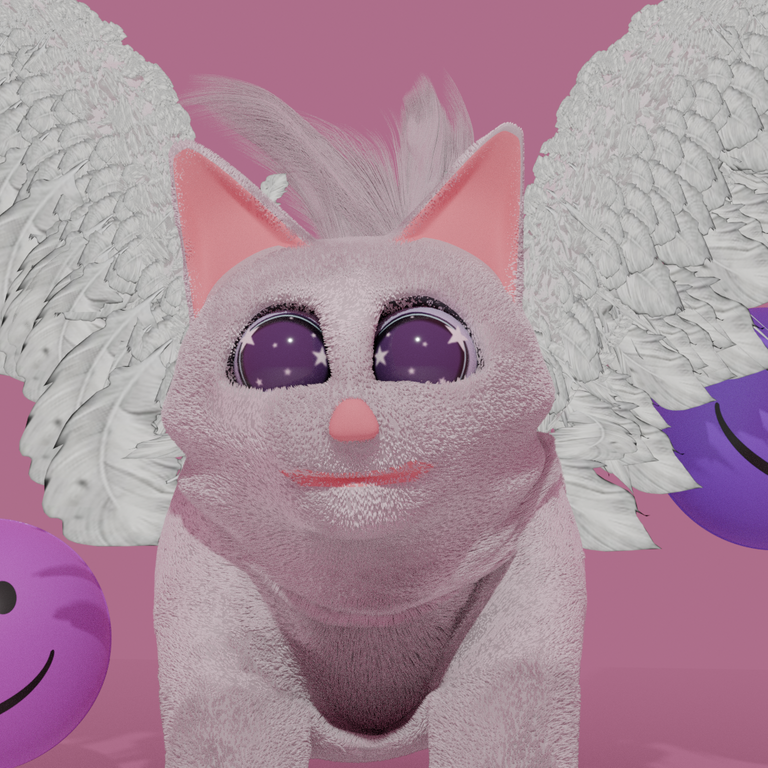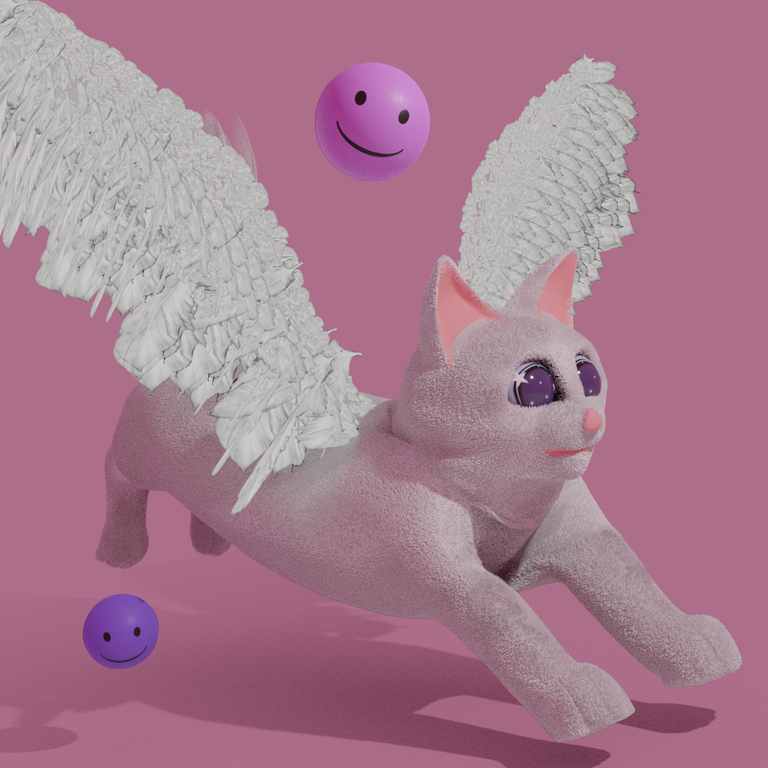 Well friends, I hope you liked this art, that you are very well ✌️😀
---
Bueno amigos, espero les haya gustado este arte, que estén muy bien ✌️😀
---
original art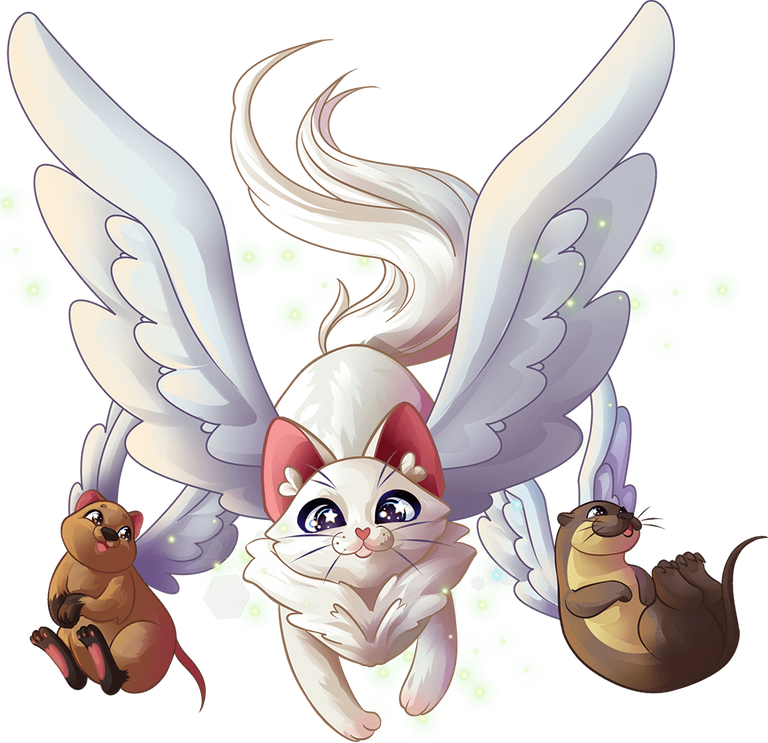 ---
---