Magical Attacks Get More Destructive with Summoner Alric Stormbringer. Chest Rewards 30.09.2021
---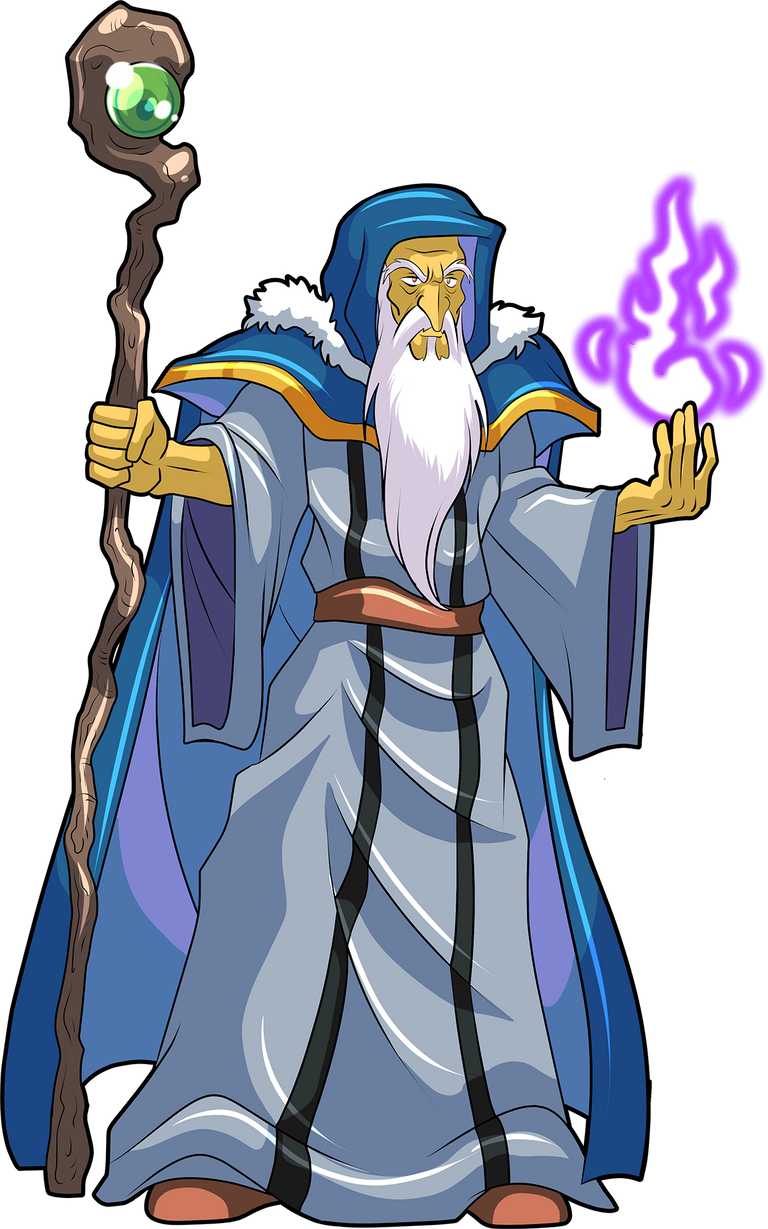 Magic attacks are more effective and more devastating with Summoner Alric Stormbringer. Summoner Alric Stormbringer grants +1 magic attack to all friendly monsters. Since magic attacks directly attack monsters' health, the armors become ineffective and the enemy monster dies once its health is depleted, no matter how much armor the enemy monster has.
ALRIC STORMBRINGER
The oldest ΛZMΛRÉan Summoner, Alric Stormbringer, founded the modern arts of Chaos Magic. He has many pupils from around the Splinterlands. Alric's gift is not so much bringing the storm, but channeling it. He has lived for hundreds of years, and some stories claim he was alive before the Splintering.
Today I share my last 3 battles with you in the video.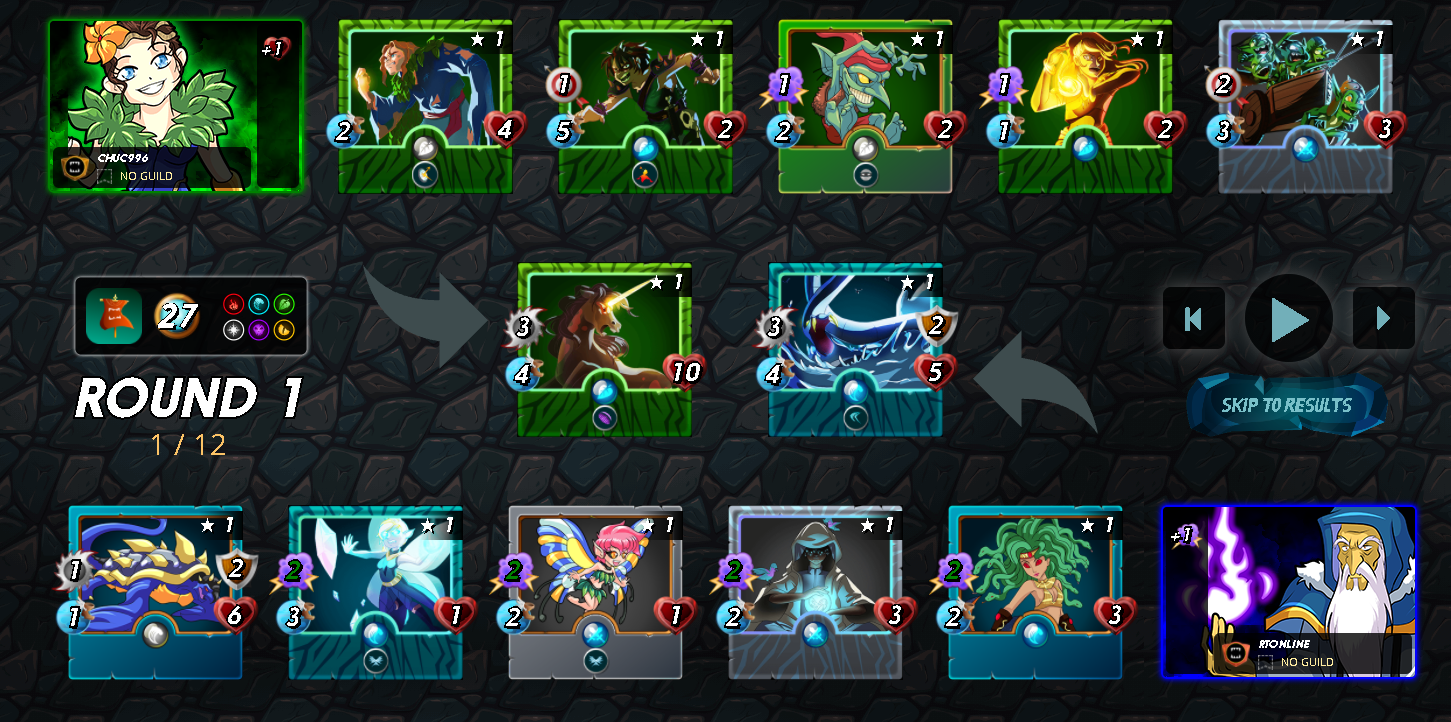 In battle 1, I chose Summoner Alric Stormbringer and chose 4 monsters with magic attack abilities. Summoner Alric Stormbringer added +1 magic attack on 4 monsters. The opponent player selected 2 monsters with magic attack ability, but the opponent player's selected summoner gave +1 health to all friendly monsters, so the monsters' attacks were not very effective. In short, monsters with magic attack ability are usually more destructive with Summoner Alric Stormbringer.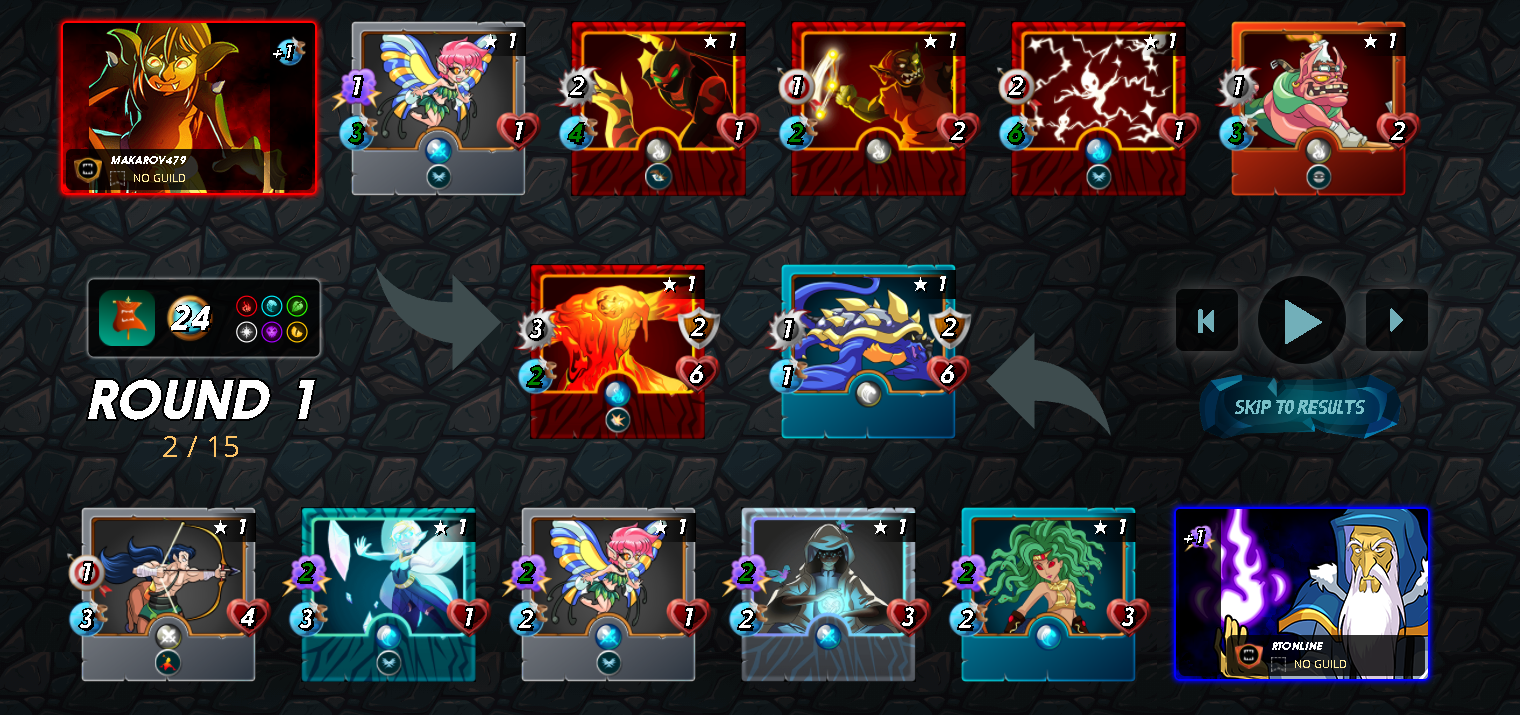 In the 2nd battle, I chose the Summoner Alric Stormbringer and the monster with 4 magic attack abilities, similar to the 1st battle. The monsters with the magic attack ability I have chosen become devastating in battles with Summoner Alric Stormbringer. In addition, monsters with magic attack ability destroy enemy monsters in the first position in a short time, that is, in 1-2 rounds.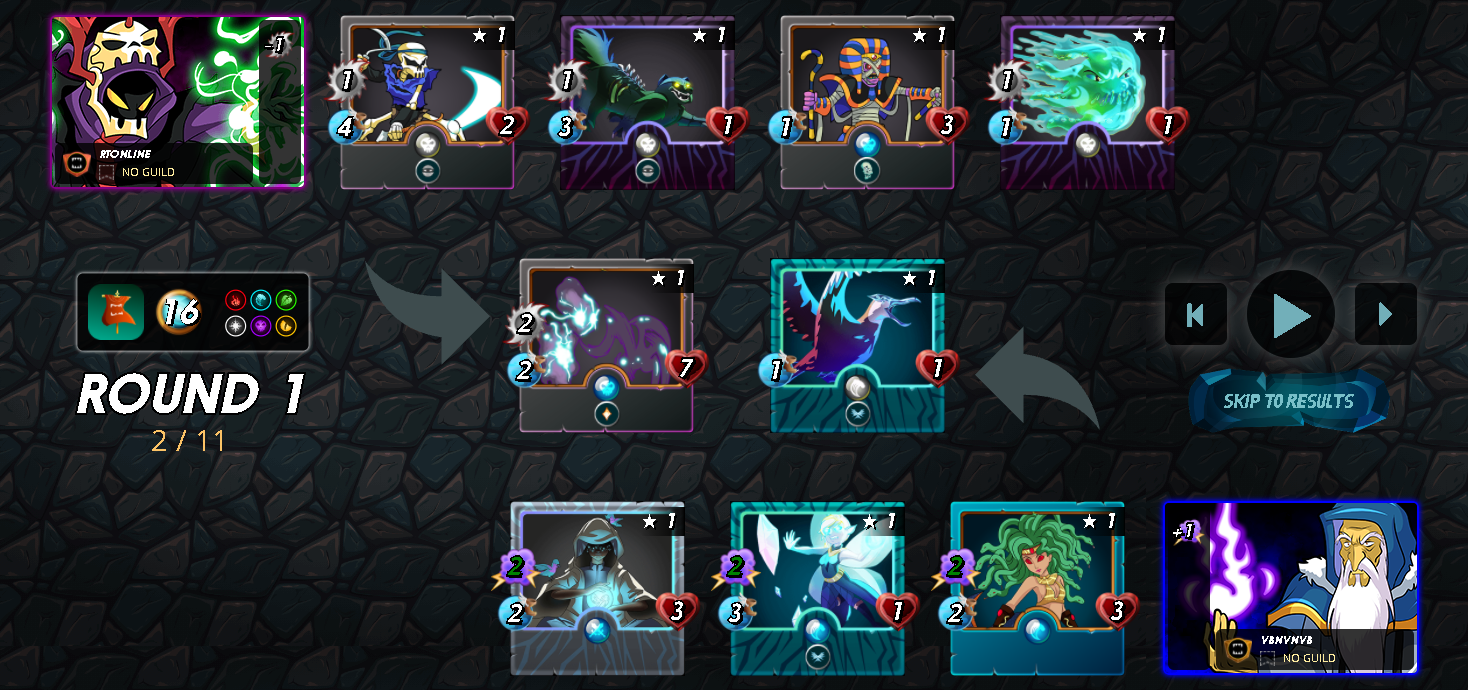 The 3rd battle was a low mana battle, but Summoner Alric Stormbringer is not very effective in low mana battles. Because monsters with magic attack ability have low health, they are destroyed quickly. That's why I chose Zintar Mortalis in this battle and won the battle in the 2nd round. I think it is more effective to choose Summoner Alric Stormbringer in battles of 20 mana or more.
Not : I'm talking about playable cards for beginners only. I'm still in Bronze as I just started the game.
Today was the end of the season and I had 7 chests of rewards, I opened them all. I won 5 NFT cards, 2 of them rare. It's really exciting and great to have an NFT card no matter the price.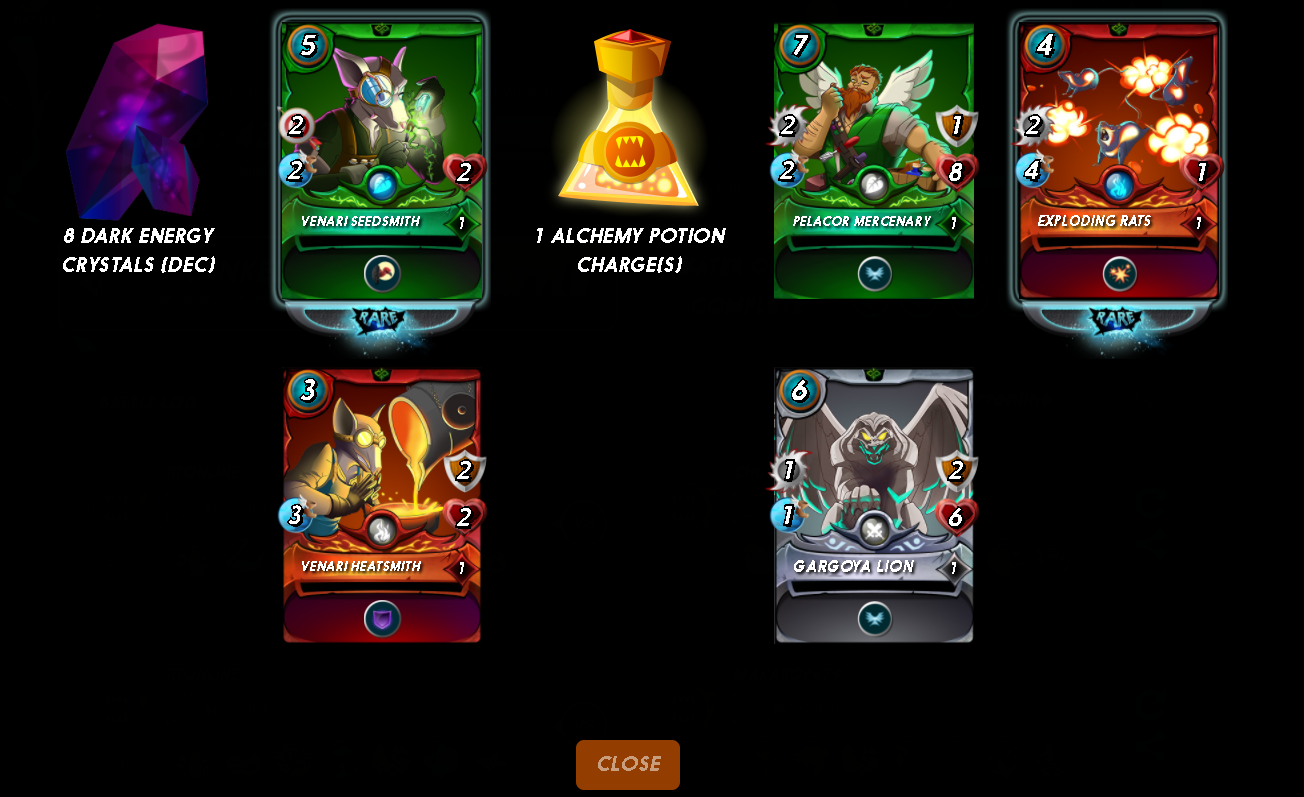 Also, I think the 5 monsters that are my reward for today will be very helpful in winning the battles. In short, I am happy with today's awards.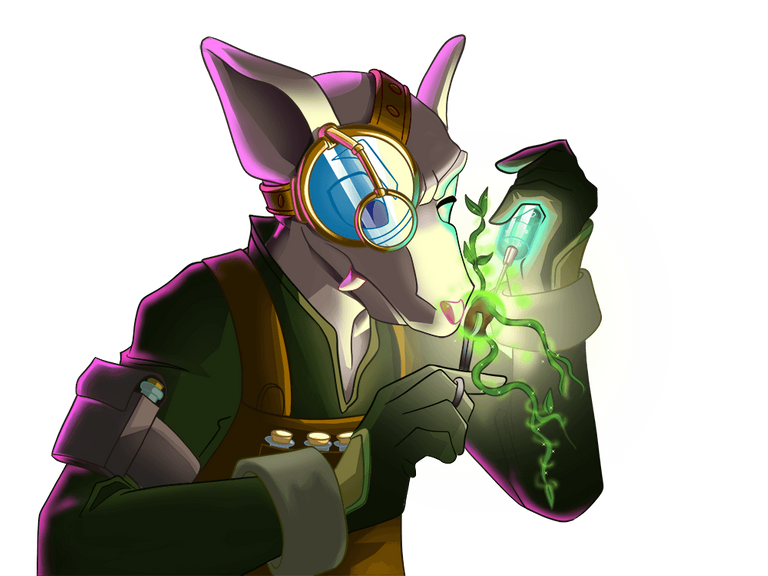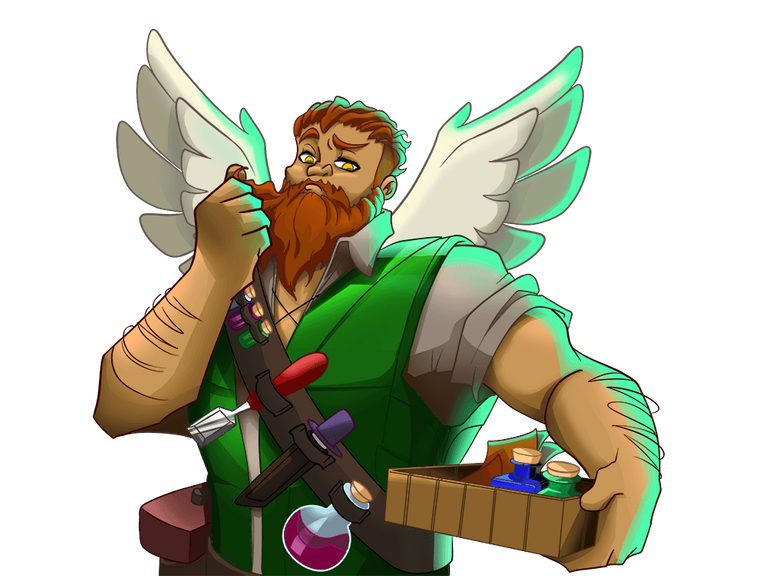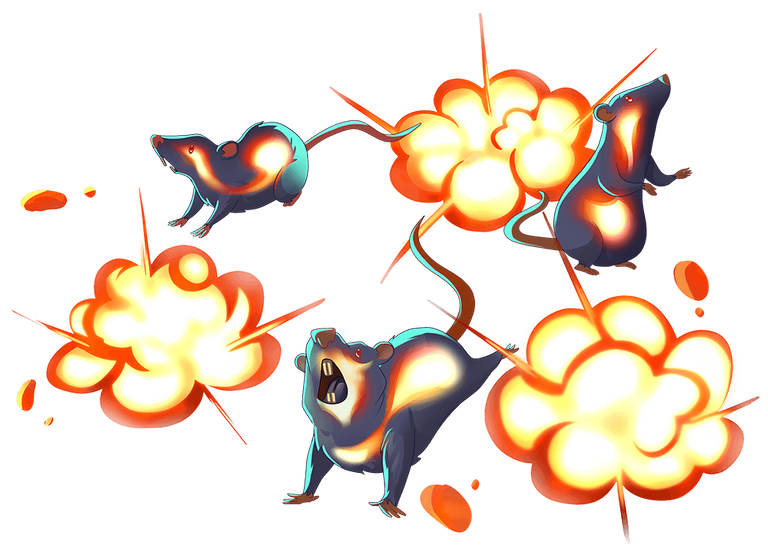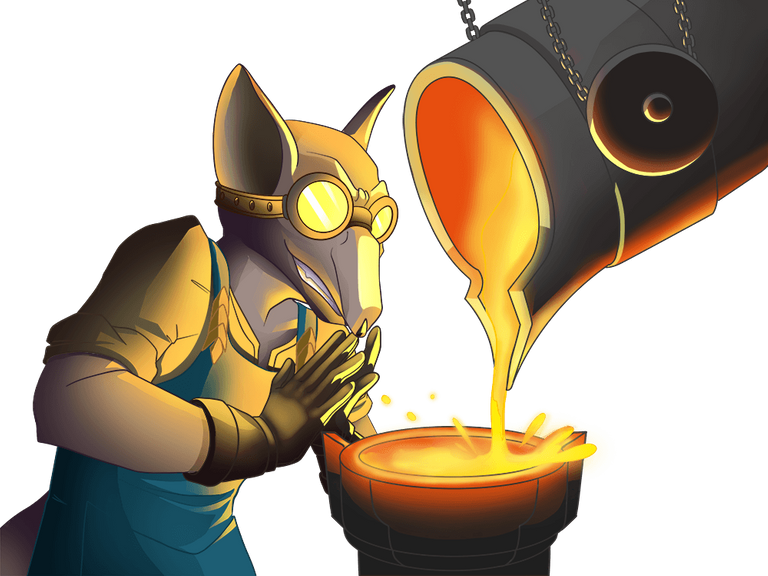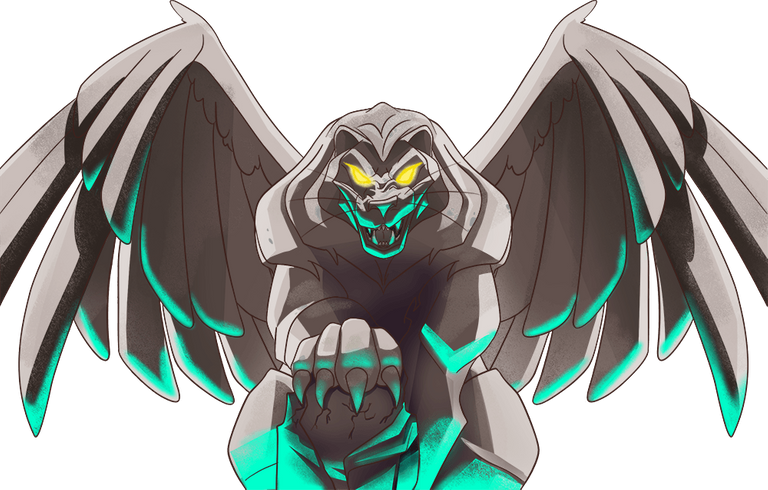 Thank you to everyone who contributed to the making of such a wonderful and exciting game.
---
▶️ 3Speak
---
---