I'm Opening the GLADIUS CASE Pack. And Daily Quest Loot Chests
I opened the GLADIUS CASE pack today to make my team stronger in BRAWL. Battles in Brawl are really tough so I'm struggling to strengthen my team. I got a GLADIUS CASE with the rewards from Brawl and I'm opening it.
NFT cards that came out of the GLADIUS CASE I opened today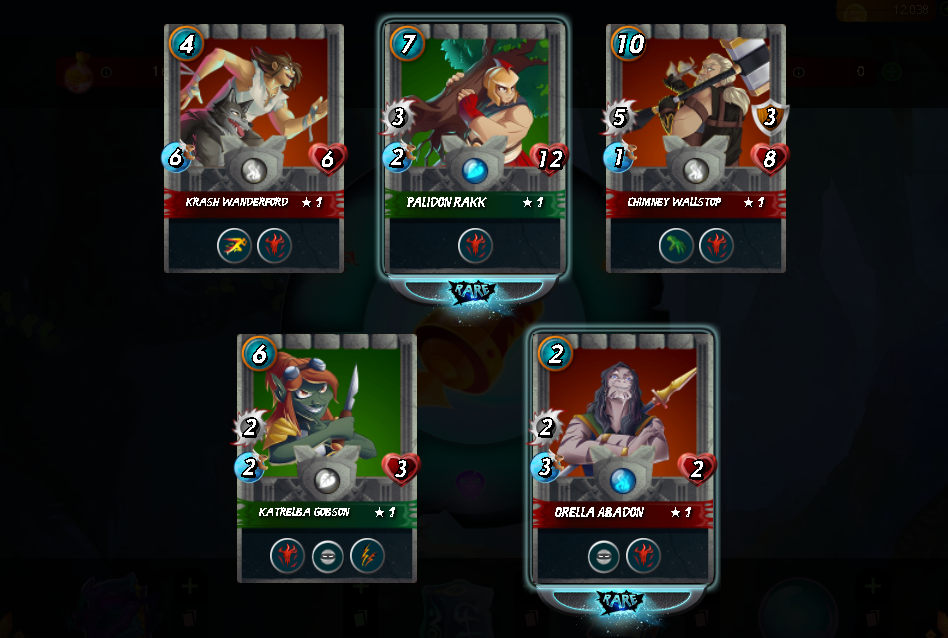 Krash Wanderford
Palidon Rakk
Chimney Wallstop
Katrelba Gobson
Orella Abadon
5 NFT cards, 2 Rare + 3 Common, came from the pack. Added 4 new monsters to my team. While I haven't used them in combat yet, they seem pretty strong. I can't wait to use them on my team in the next Brawl.
KRASH WANDERFORD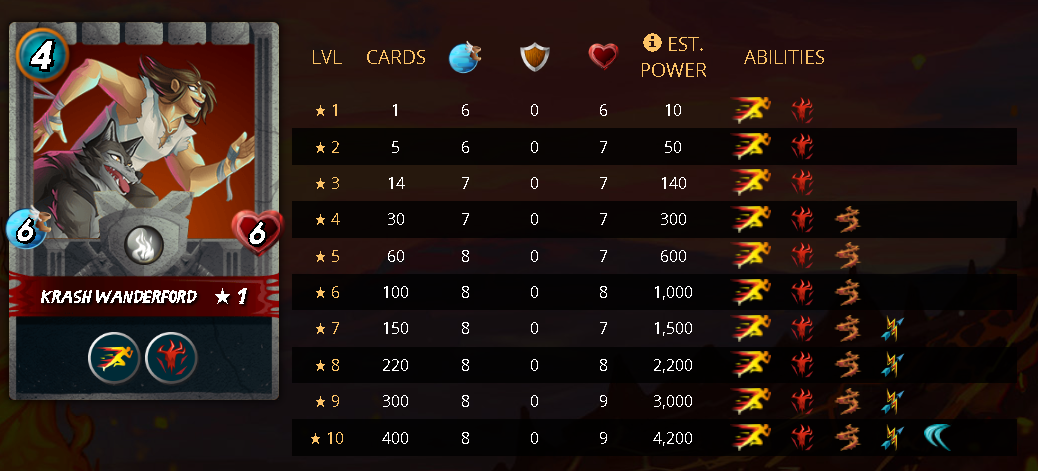 Krash Wanderford is in the Fire Unit, although he has no attack ability, he will strengthen my team with his abilities. Krash Wanderford will make my team in Fire Unit powerful.
PALIDON RAKK

Palidon Rakk is in the Earth Unit and is quite a powerful Mosnter. Although he has 7 mana, his attack power and health are quite high. Palidon Rakk will make my team in Earth Unit powerful.
CHIMNEY WALLSTOP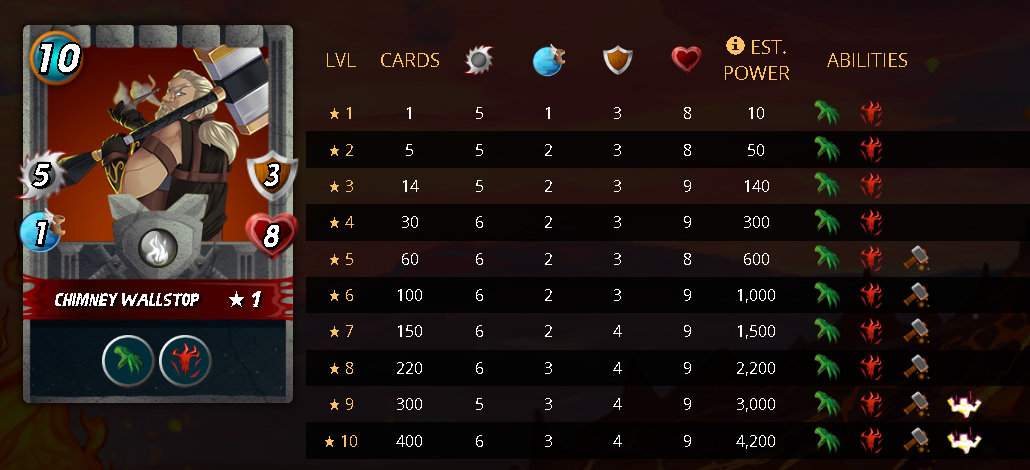 Chimney Wallstop is in the Fire Unit and is an incredibly powerful Mosnter that I've used in a fight before. I had 2 of these NFT cards. It does a great job in battles, if I can get 3 more of this NFT card I can upgrade it to level 2.
KATRELBA GOBSON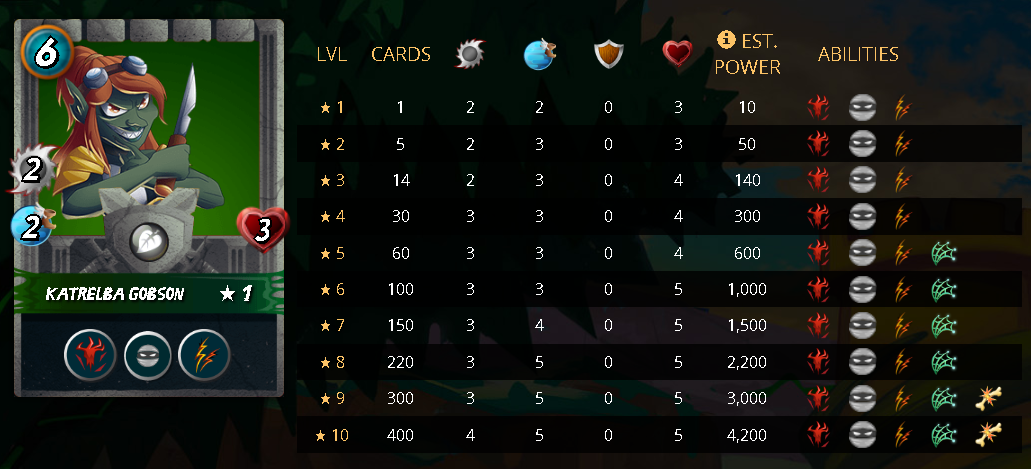 Katrelba Gobson is in the Earth Unit. Although her health is low compared to the mana she has, her abilities are truly amazing. I plan to add her to my team in high mana battles. I love Monsters with the Double Strike Ability.
ORELLA ABADON

Orella Abadon is in the Fire Unit. Orella has the Abadon Sneak Ability and only has 2 mana. In many Fire Unit battles, there will be a Monster that I will add to my team. I think Orella Abadon will perform quite well in battles.
I can say that I quite like the NFT cards that came in the pack today. I'm looking forward to the next Brawl to battle my new Monsters.
I love playing Splinterlands and I struggle to strengthen my team. As my team gets more powerful, I can get more wins in battles and this increases my earnings.
I also looted 6 chests after completing my daily quest today.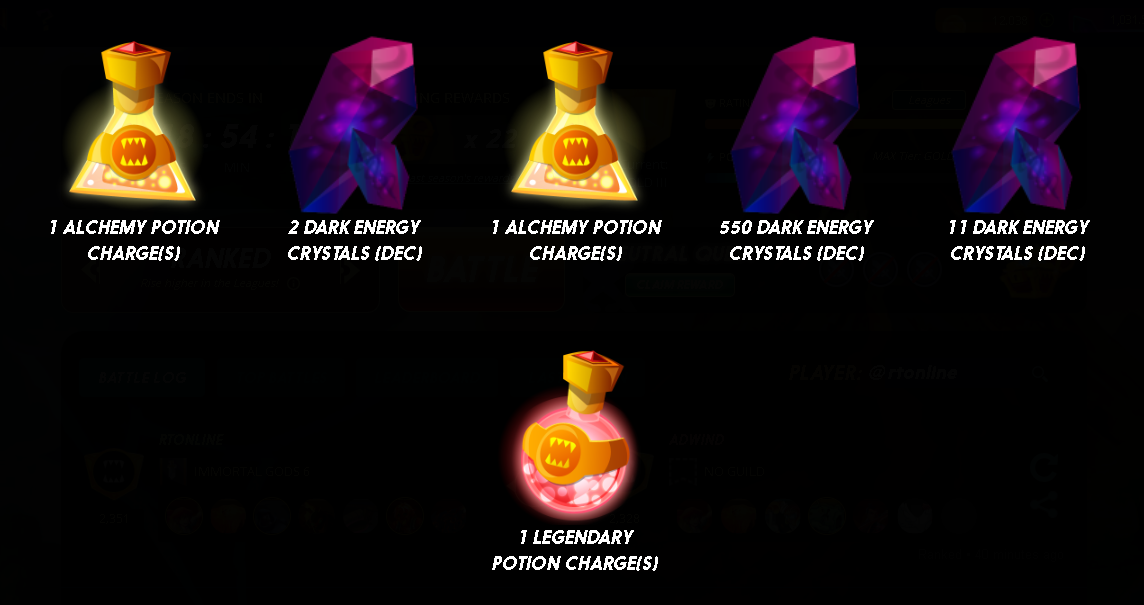 2 X ALCHEMY POTION CHARGE(S)
1 LEGENDARY POTION CHARGE(S)
563 DEC
Would you like to join Splinterlands? Here is my reference link
Posted Using LeoFinance Beta
---
---