My LEO and HIVE Account Is Growing Consistently Every Week And I Have More Reasons To Grow My Accounts
I continue to grow my accounts by increasing my engagement on the LeoFinance and creating content every day. These days when LEO and HIVE are being sold cheap, I am focusing on growing my account even more. It is really a pleasure for me to be here. I develop myself and increase my experience, increase my communication with the community and also earn income. Frankly, I would like to state that as my interaction increases, my income increases. Also, since I am closely interested in the crypto market, I can follow all kinds of developments here.
My reasons for growing my #HIVE and #LEO account are increasing day by day. I believe that the HIVE and LeoFinance ecosystem will grow a lot in the future. I know that there will be very important developments in the future, especially on LeoFinance. It is exciting that the prices are this cheap and the crypto market offers me a great opportunity to reach my goals. I hope I reach my HIVE and LEO Power goal very soon. I especially aim to reach 20K LEO Power in a very short time. I will also struggle to reach my 10K HIVE Power goal. Actually, these are my goals for this year. My main goal will be to run towards the 50K LEO Power goal. Many may think it will be difficult, but for those who see and seize opportunities, it will not be difficult at all. When I reach my goals, I know that I will enjoy them in the future.
Here are some of the developments that excite me the most this week and the previous weeks.
Leo Power Up Day is now a thing! - Join and win a Dolphin size delegation by @leogrowth This month I was planning to increase my LEO Power even more while the prices were cheap. Seeing @leogrowth's post I will do this on the 15th of this month. I will continue to stake my daily earnings but on the 15th of this month I will power up my LEO Power even more with my buying.
I'm starting to feel more and more that Project Blank is getting closer. I don't know when that will happen, but I don't think it's too far away. Frankly, I don't want it to be released before I reach my goals. But before Project Blank, I will do my best to reach my goals. If you haven't watched this talk about Project Blank at the LeoFinance AMA, I suggest you do. Project Blank: Will Twitter's Massive Changes Impact LeoFinance's Long-Term Roadmap? by @khaleelkazi
Have you seen LeoFinance Vision? You're missing out on a lot if you don't check it out. Here is the link: LeoFinance: Our Vision by @leofinance
Have you watched the clip about LeoLegends? If you haven't watched it, I recommend checking it out. Here is the link: LeoLegends: Brought to You By the Sooniverse! by @khaleelkazi
I hope you are aware of what will happen in the future and how will there be growth?
I can also say that I am very optimistic about #PolyCUB and #CUB. It is also among my priorities to grow my assets there.
I also enjoy Rising Star and Splinterlands games immensely and I love boosting my accounts here.
I aim to lead a comfortable life in the future with what I have built today. I will not stop until I retire and I will continue to build.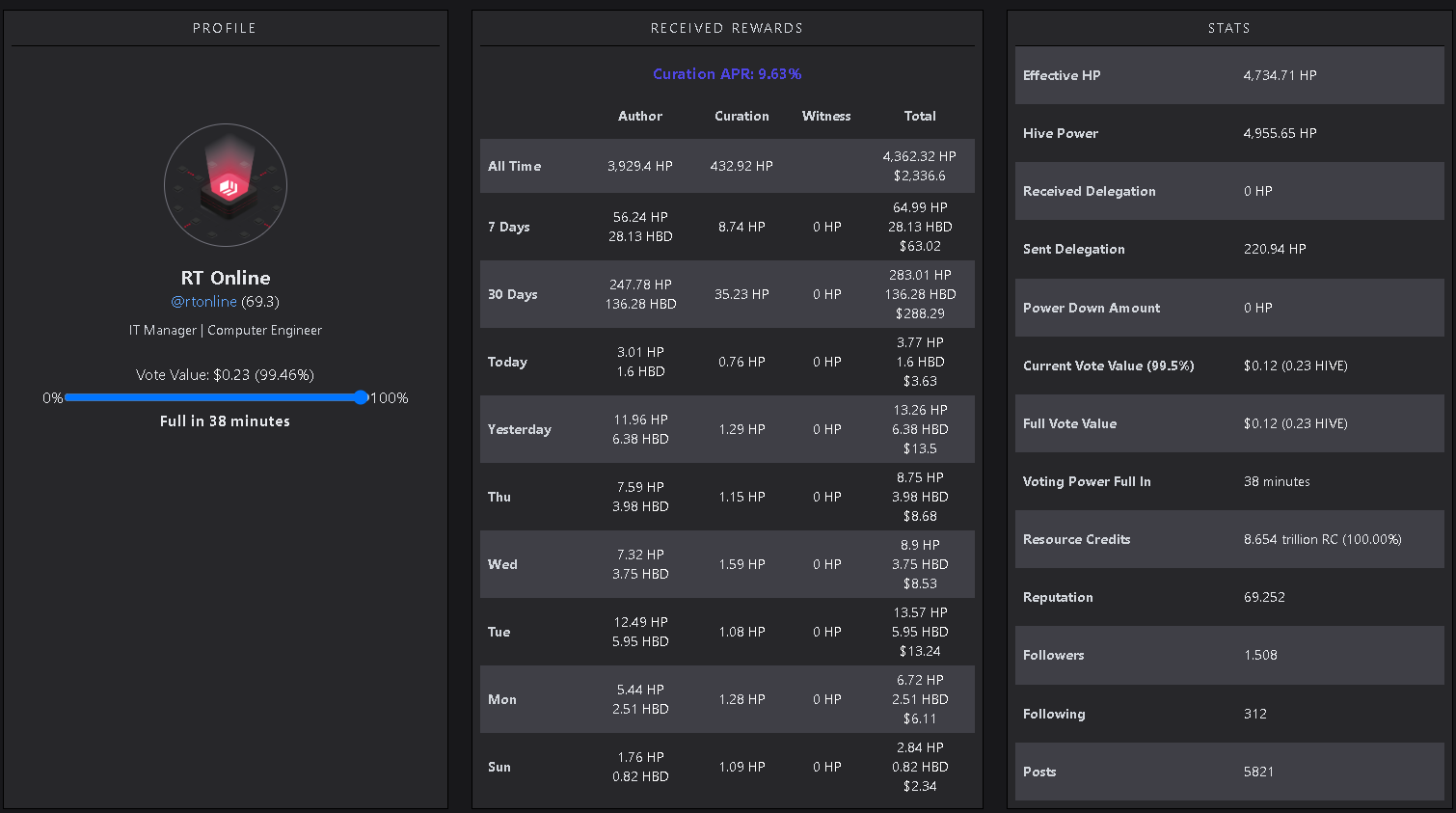 Source
I want to make it clear that interacting and being more involved in the community has played a huge role in the growth of my account. I was not aware of these before, but I am lucky to have realized this, even if it is a little late. Frankly, those who engage more can see opportunities more clearly. I think we are still at an early stage and it is still early to seize opportunities. There are indeed great opportunities here.
My Weekly Account Growth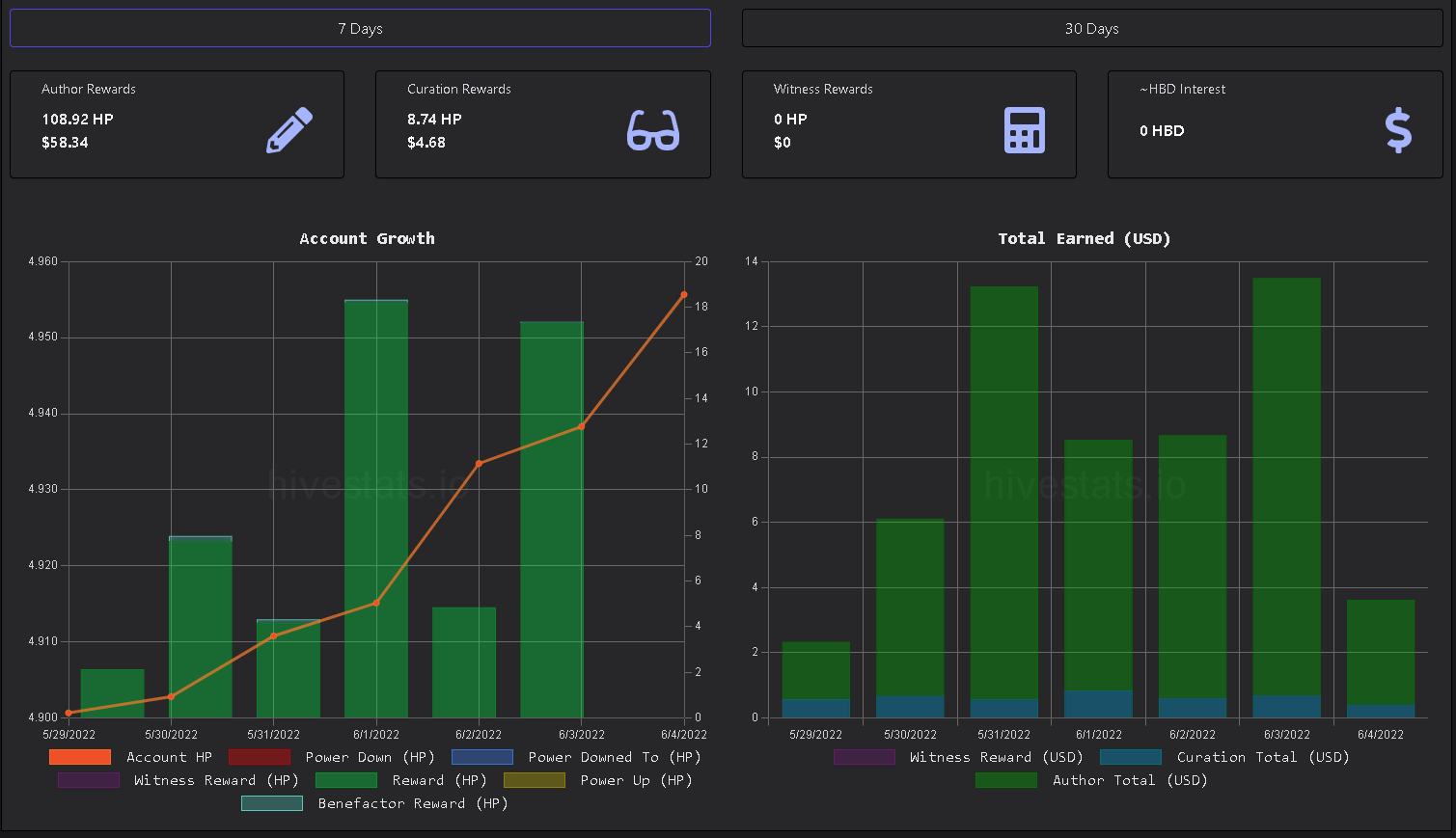 Source
My Monthly Account Growth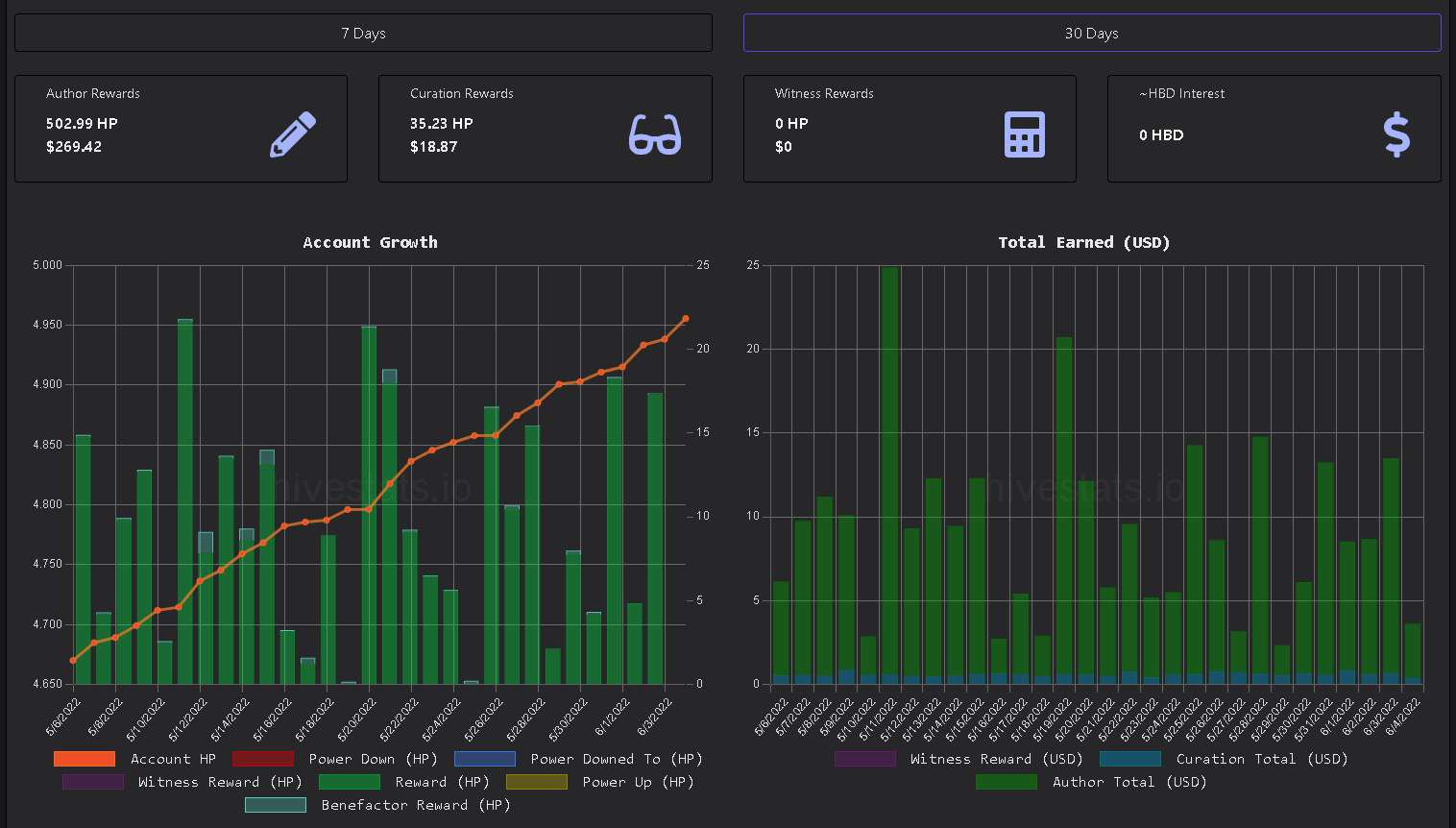 Source
It's really exciting to see my account keep growing day by day. And I would like to thank each and every one who supported me in this regard.
My Weekly Post And Comments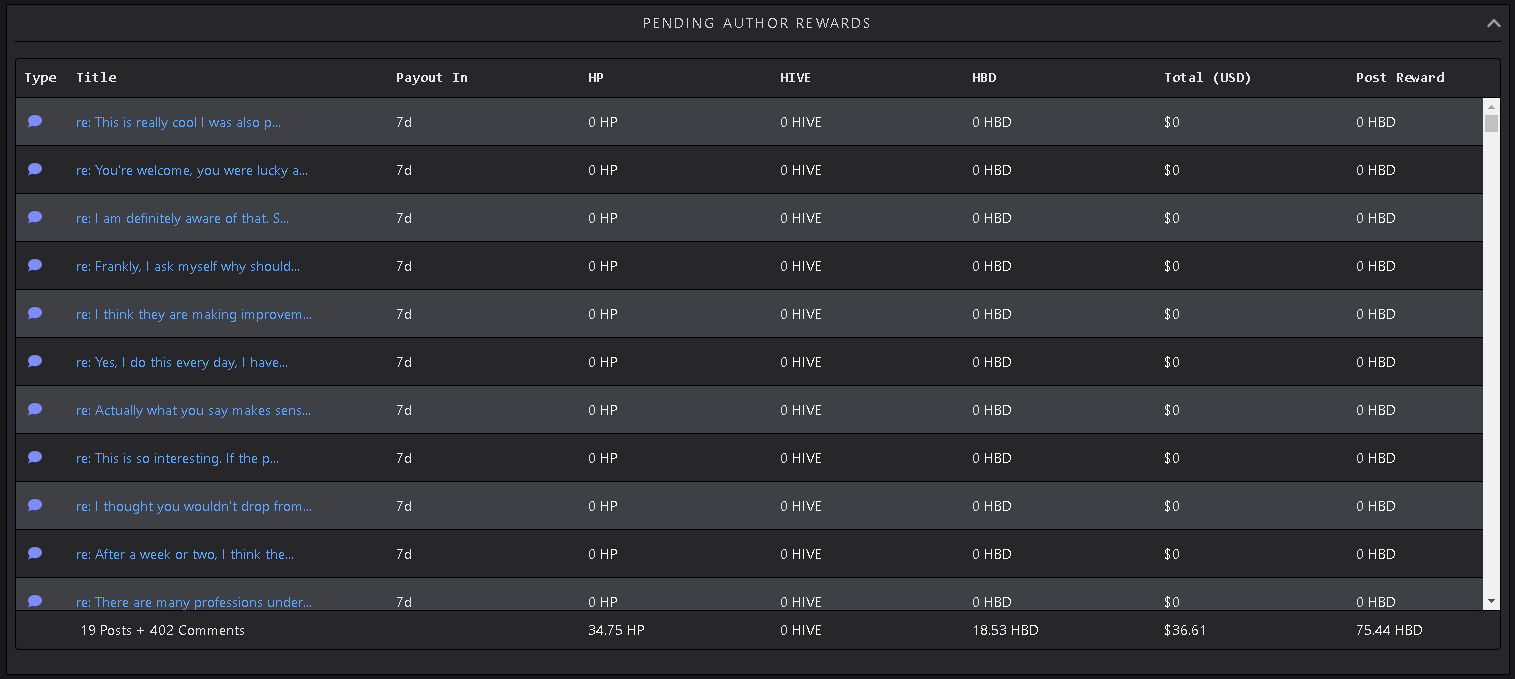 This week I have 19 Posts + 402 Comments.
My Tokens, Progress and Goals
| Token | My Power Last Week | My Current Power | Difference? | My Goal |
| --- | --- | --- | --- | --- |
| HIVE | 4,882 | 4,955 | +73 | 10,000 |
| LEO | 4,194 | 4,345 | +151 | 20,000 |
| ONEUP | 3,268 | 3,409 | +141 | - |
| POB | 1,607 | 1,639 | +32 | - |
| VYB | 1,796 | 1,844 | +48 | - |
| CENT | 4,158 | 4,278 | +120 | - |
| SPT | 31,205 | 31,713 | +508 | - |
| NEOXAG | 4,487 | 4,641 | +154 | - |
| CTP | 861 | 973 | +112 | - |
| PIZZA | 39 | 44 | +5 | - |
Frankly, I don't care how much I earn in dollars, the important thing for me is the increase in the number of assets in my account. I aim to hold my assets for a long time and prices can change at any time so I don't care about prices. And I believe that my assets will be more valuable in the future. That's why I'm just focusing on my account growth.
One of the key points of growth.


Source
LeoFinance Engagement 🦁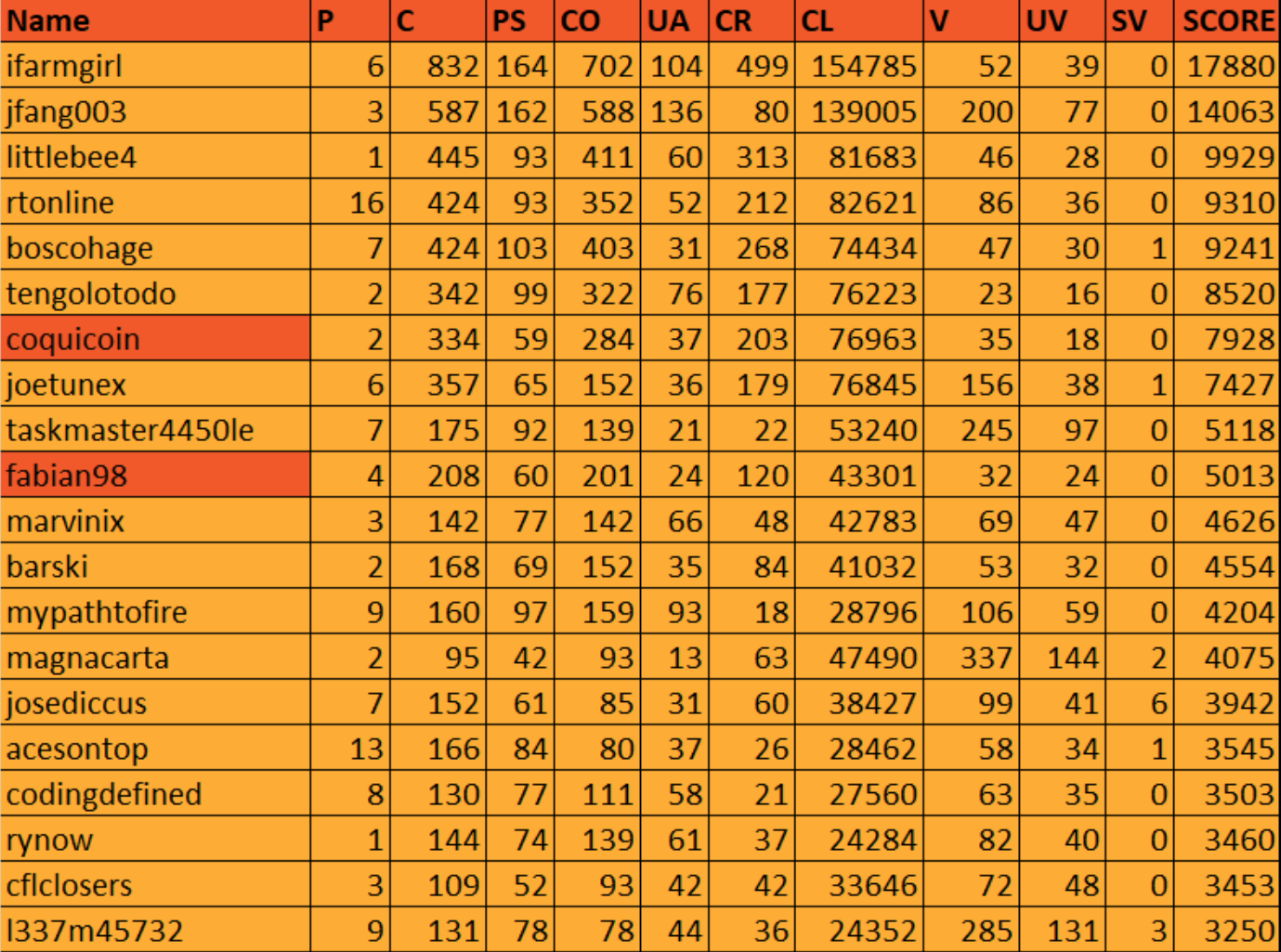 Source
Are you following the Weekly LeoFinance Engagement by @abh12345. I recommend you take a look. Also if you can beat @khaleelkazi you will get 100 LEO reward. I've been beating @khaleelkazi for 7 weeks and he is helping my LEO account grow. 🦁
My score this week is 9310, about 35% higher than last week. I hope I will do better this week.
@khaleelkazi is leading us to increase engagement and grow as a community. It allows us to see our weekly statistics with @abh12345 reports. Also, @taskmaster4450le makes us realize great things with his posts. I also recommend you to visit @leomarkettalk's blog daily. There we share and discuss daily developments regarding the crypto market. They really do a great job, thank you to each and every one of them. I would also like to thank other people whose names I have not mentioned but who have helped the community grow.
We are still in the early stages and have a long way to go. As I move forward into the future, I am very excited to see my account growing every week. It makes me happy to share this excitement with you. I believe that we will become a community that will mark the crypto market in the future, and I would like to thank everyone who contributed to the growth of the community.
Really great opportunities here and that's why I keep building and growing. I hope I will continue to grow steadily. I will never focus on prices, I will only focus on growth and my goals.
Posted Using LeoFinance Beta
---
---