One of the Easiest Ways to Beat Powerful Teams. And Focus Chest | Splinterlands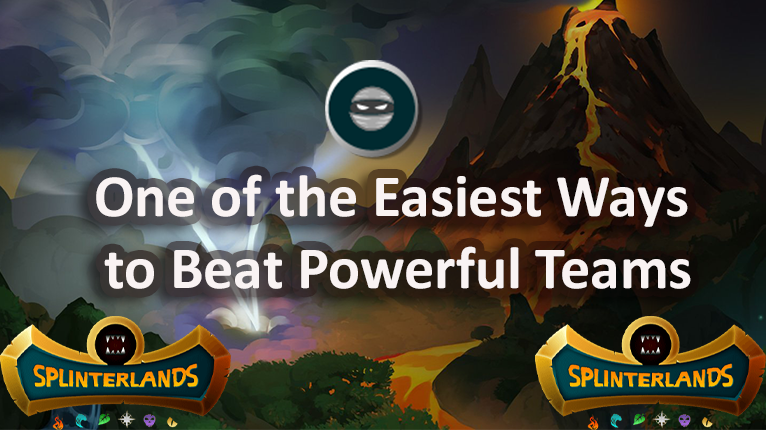 It is difficult to fight powerful teams, but it is not so difficult to beat in battles with a good strategy. When I feel like I'm going to fight against a strong team, I aim to attack a single target rather than a scattered attack. I either target the monster in the first position or the monster in the last position, this is one of the easiest ways to defeat them. Destroying monsters on the opposing team one by one, starting from the first or last position, works well in most battles against powerful teams. Let's see that in a battle.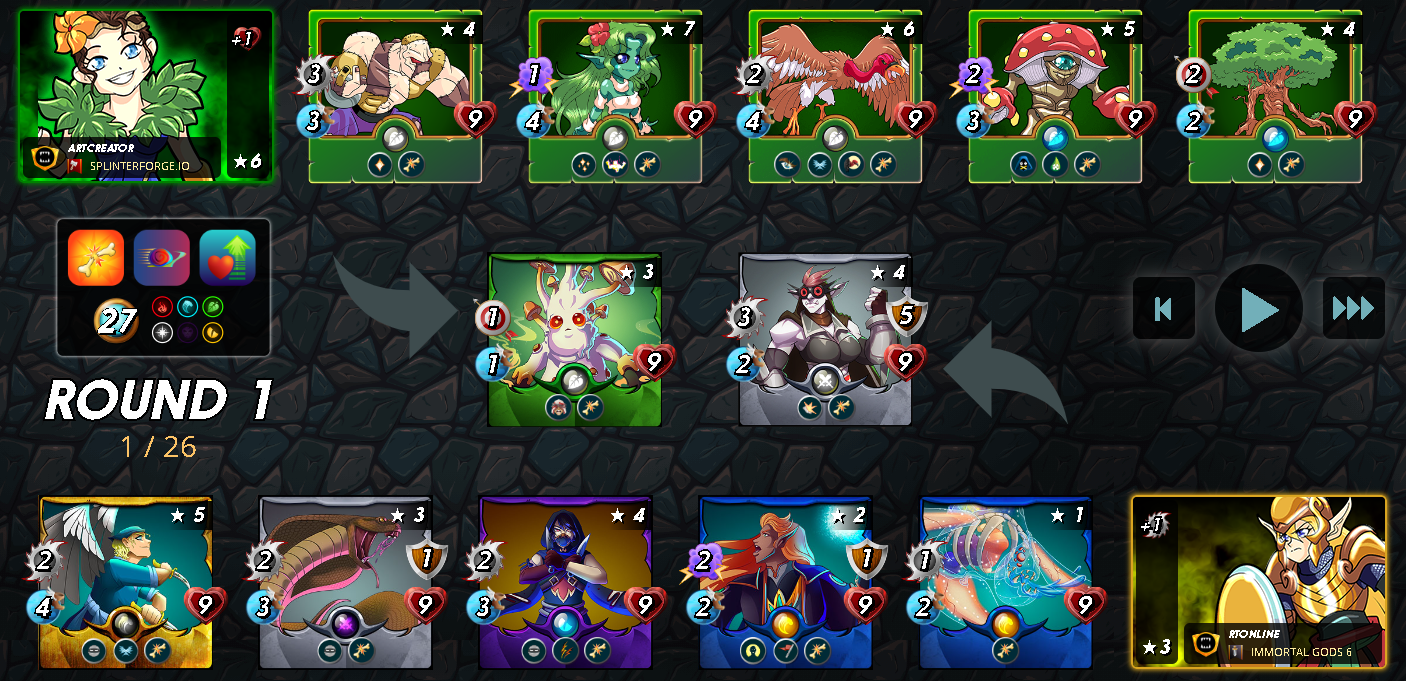 Battle Link
Battle Ruleset
Tis but Scratches
Reverse Speed
Equalizer
Mana Cap 27
Tis but Scratches rule means all Monsters have the Cripple ability.
Reverse Speed rule means Monsters with the lowest Speed attack first and have the highest chance of evading attacks.
Equalizer rule means the initial Health of all Monsters is equal to that of the Monster on either team with the highest base Health.
Before starting the battle, when I reviewed the last 5 battles of the opposing player, I saw that the opposing player had very powerful cards, especially the level 6 summoners caught my attention. I thought I was going to fight against a level 6 summoner in this battle and the battle would be pretty tough. My strategy in this battle I decided it would be better to attack the opposing team's last position with Sneak Monsters and destroy the enemies starting from the last position. That's why I added 3 Monsters with the Sneak Ability to the team in this battle. But I thought that might not be enough, so I needed to increase their attack power. I increased their attack power by +2 with a Summoner and a Monster with the Inspire Ability, it would make it much easier to destroy their targets. My strategy worked very well in this battle, we managed to beat a pretty powerful team pretty easily. I recommend you to watch this wonderful battle from the battle link.
Inspire Ability : Gives all friendly Monsters +1 Melee attack.
Sneak Ability : Targets the last Monster on the enemy Team instead of the first Monster.
FOCUS REWARDS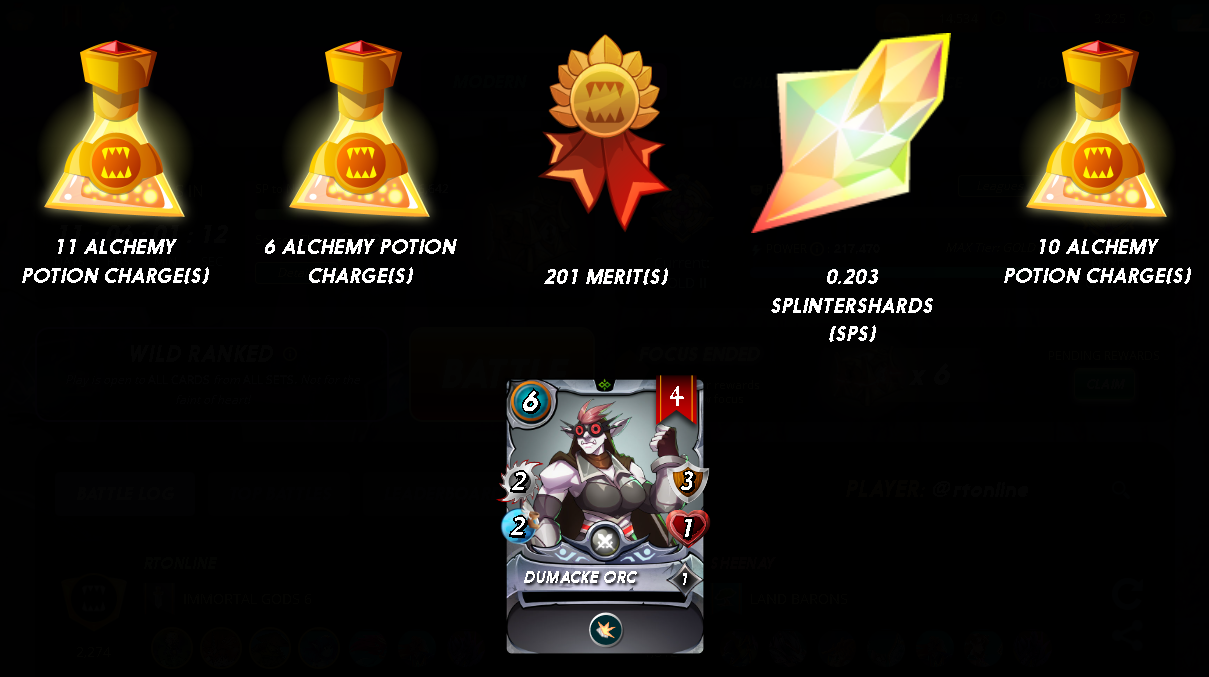 What are your thoughts on the battle? I would be glad if you write your thoughts in the comments.
Would you like to join Splinterlands? Here is my reference link
Posted Using LeoFinance Beta
---
---