Why Are The Prices Of NFT Cards Falling In Splinterlands? Will NFT Card Prices Rise Again?
Although Splinterlands has the best and most players in the crypto market, the prices of NFT cards are constantly losing value. When I first started the game (I think about 6 months ago), the cheapest of the legendary cards was around 40 dollars, now it is possible to buy these NFT cards for 3 dollars. This is truly an incredible drop. Is this an opportunity or will the decline continue?


Source
Splinterlands is arguably the best game in the crypto market. It maintains its place at the top of many lists with a big difference. Splinterlands has millions of users and has an average of 335,000 daily active players. This is truly an incredible power. So why are NFT prices falling in such a strong game?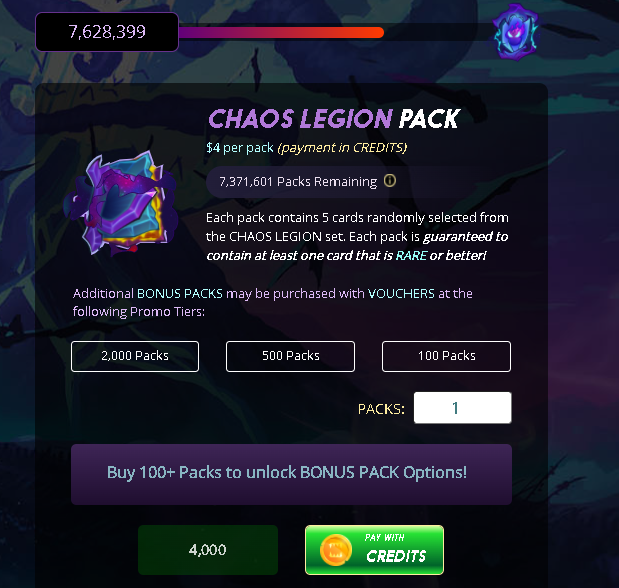 A few months ago, Chaos Legion sets started to be released. 15 million Chaos Legion packs are on sale, and more than half of them have been sold within a few months. Each pack contains 5 NFT cards. This means that when all packages are opened, 15 million NFT cards will appear. If we take into account the previous NFT cards, the current NFT cards are too much for active players, which is a big factor in the price drop.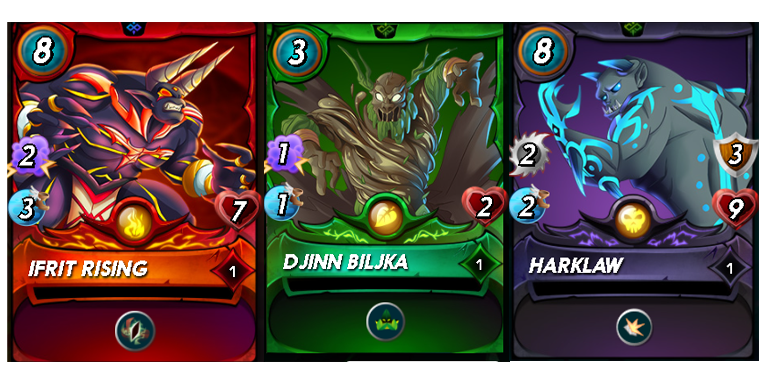 This price decrease may continue for a while, but when I examine the number of active players and the total NFT cards, I think that the balance has started to occur. I believe that the current prices are an opportunity for me, so I started to buy the NFT cards I needed. I couldn't have imagined that I could buy powerful NFT cards like Ifrit Rising, Djinn Biljka, Harklaw for around $3 a few months ago. I bid on a few NFT cards yesterday, and bought 3 of them before 24 hours were up. I paid $3.14 for Harklaw, $3.3 for Djinn Biljka and $3.76 for Ifrit Rising. As they upgrade these NFT cards, they gain incredible abilities. And I will continue my NFT card purchases.
I don't know how much NFT cards will fall, but I believe they will gain much more value in the future. That's why I started making purchases to strengthen my account and invest. I think the current prices are reasonable for me. At the same time, as my account gets stronger, my earnings in the game increase.
Also, SPS is not yet listed on the world's largest exchanges like Binance, and I know it will be in the future. I believe that a token used in such a powerful game with millions of players will be listed on major exchanges such as Binance in the future. There will be a huge increase in the number of players in Splinterlands when listed on major exchanges like Binance. This will create a great demand for NFT cards. And I think the prices of NFT cards will increase exponentially. Then NFT cards will be both expensive and difficult to buy. I also believe that the price of SPS will increase significantly.
For now, I will continue to invest and hold assets in Splinterlands. I do not plan to sell NFT cards, including NFT cards that I do not need at the moment, and I continue to hold them. I don't want to spend my assets like someone who bought a pizza with 10,000 Bitcoins 12 years ago. :)
Splinterlands is one of the best blockchain games I've ever seen and I believe it will get bigger in the future. For now, I believe the price of NFT cards is an opportunity for me. By evaluating the opportunities, I both strengthen in the game and invest in the future.
Posted Using LeoFinance Beta
---
---