Splinterlands fanart - Girls Power
Hi all, hope you all have a a nice day.
I used to be a person that like to draw a lot with laptop and tablet, but sitting down drawing for hours become luxury for me after working life.
My wife gave me a Note20 as my birthday present this year, I'm thinking why not I utilize my Note20 to draw something during free time.
I started Splinterlands 2 months ago, and saw the art contest not long ago, since then I decided to draw a female fanart for each of the elements.
So far I really have fun drawing them and I enjoyed reading the Splinterlands Lore too.
As always, until next time.
Splinterlands Girls Power Assemble !!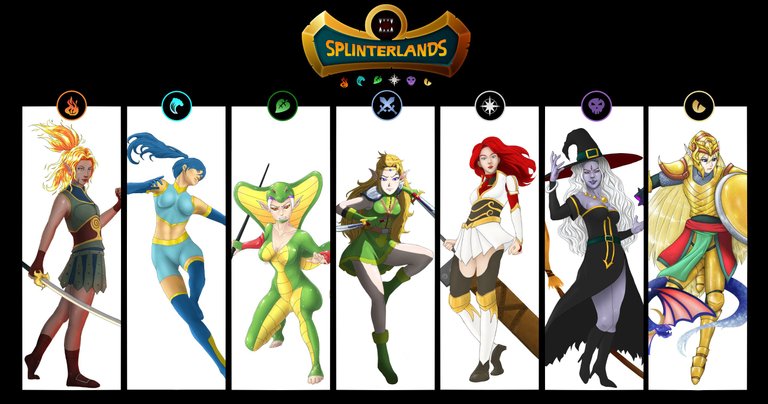 ---
---