Digital Art! // Splinterlands' wood nmyph! Realistic in certain ways

Hi! I'm Peter, and today I'll be showing you my semi-realistic digital art of a wood nymph on the splinterlands. Please accept my apologies in advance for the excessive blur. I'm still learning about digital art, and these days I've been honing my drawing and color blending skills. I'm also sorry for not being able to show you how lovely the wood nymph is. By the way, I drew this on my phone with my thumbs, no lie. However, I hope you enjoy it.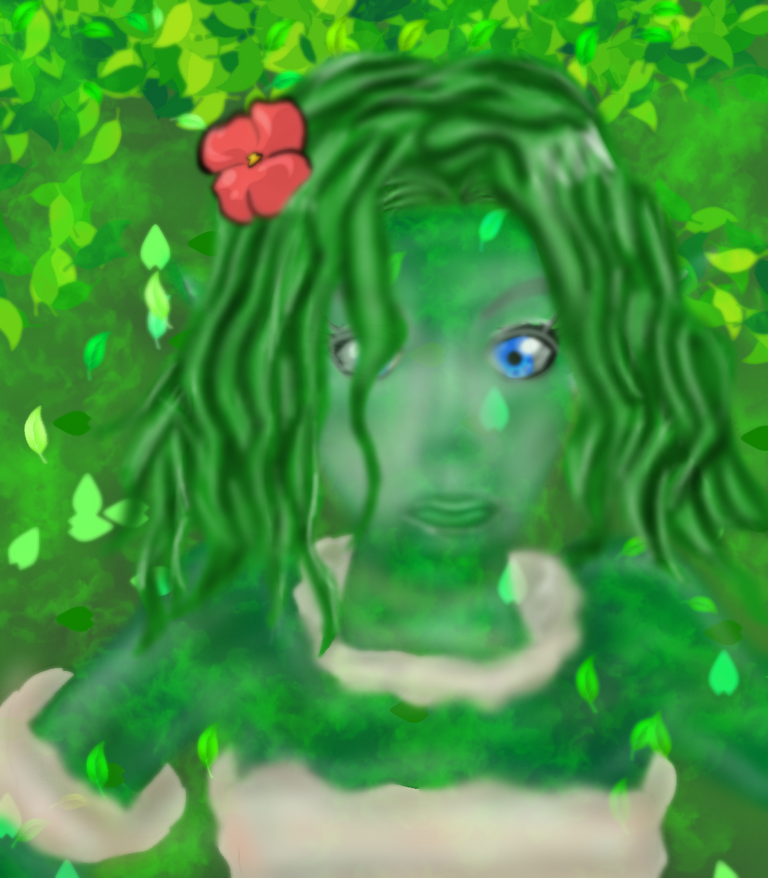 The only wood nymph of Splinterlands was utilized as a reference for this drawing. I entered their contest and was inspired to draw, and now I'm obsessed to their characters; not only were they great, but they also had fantastic skills.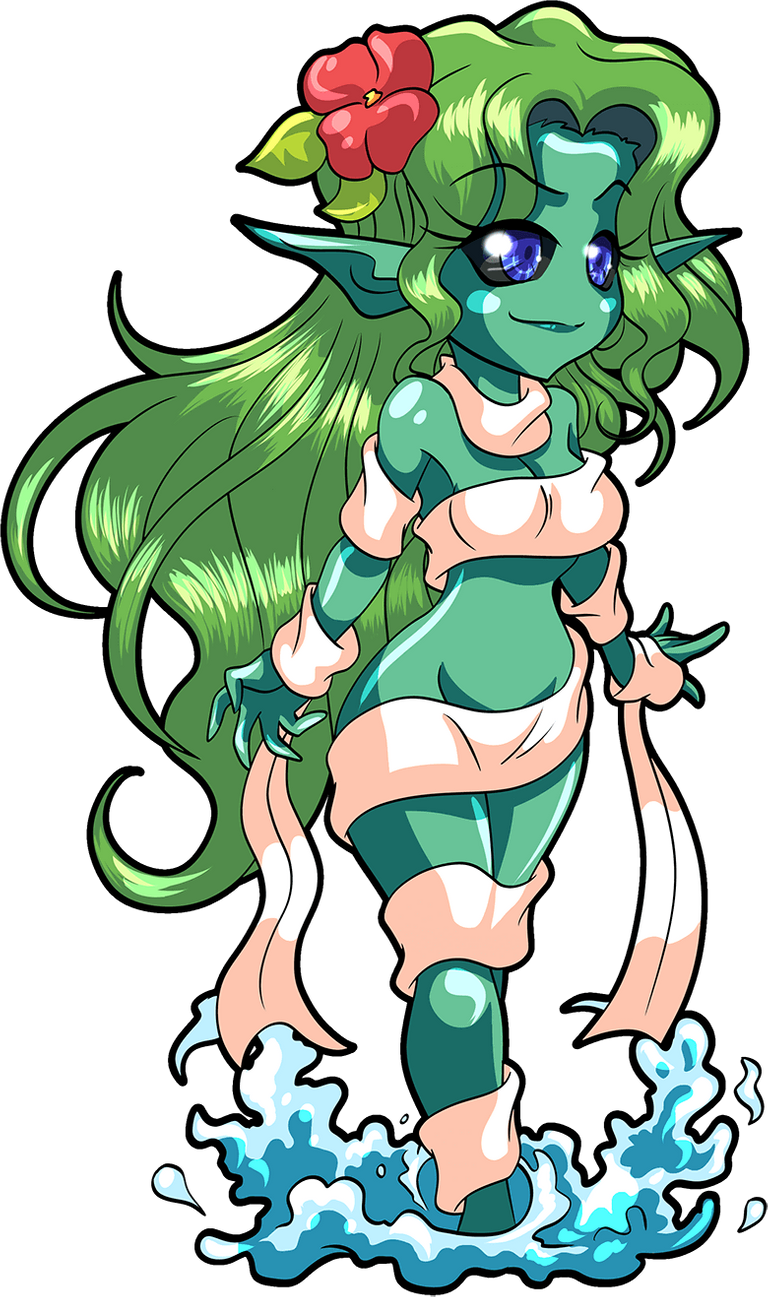 Description of the illustration
Wood nymph is an elf who has spent hundreds of years living in the forest and has now reached the stage when she may clash with the forest itself. She is now the forest itself, and she has authority over the falling leaves as well as the trees, which she can shift anywhere within the forest.
Why did you decide to create a wood nymph?
Wood nymph is a simple to draw art character that may be used to practice and improve drawing skills. I figured I could at the very least demonstrate her lovely potential, to show everyone how lovely she is in real life.
Drawing Process
Making a rough sketch of your art is crucial when drawing. This would be a representation of a guide to help you improve your outline later. Now I'm working on a simple sketch of a young girl gazing at the camera with complete confidence. I receive some inspiration from the internet. I chose a black background since I think it looks great.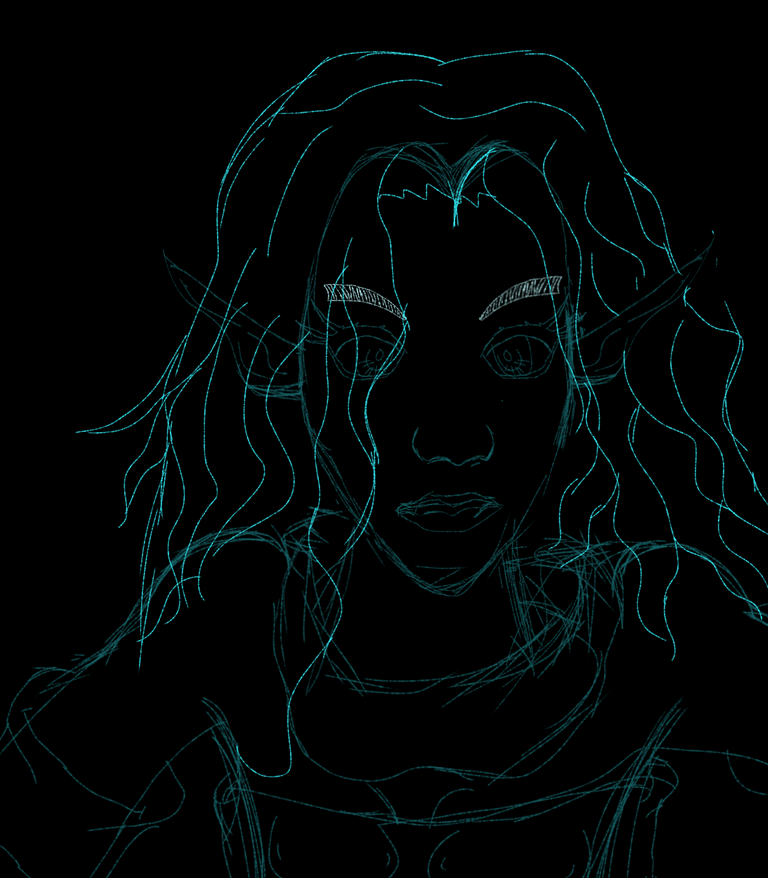 Making an outline is also one of the most important things you'll need to draw; without it, you won't be able to create a work of art. Now, I've redrawn the draft on outline, but I've altered some of the linea there that I think would work in the end result.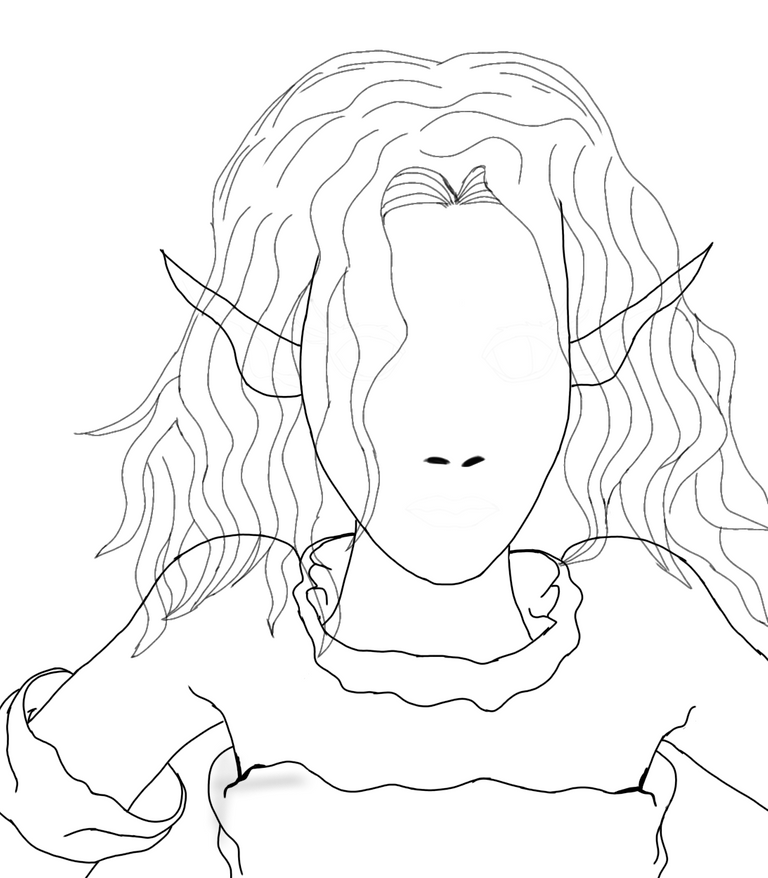 Adding color to your art is also one of the reasons why it is so cool and amazing. If you don't have any color in your art, it seems like you're dying to draw. That's why I started coloring it with the app's fill tool. If you're wondering why I chose blue, it's because it's my favorite color. Because it would subsequently morph and blend into the background.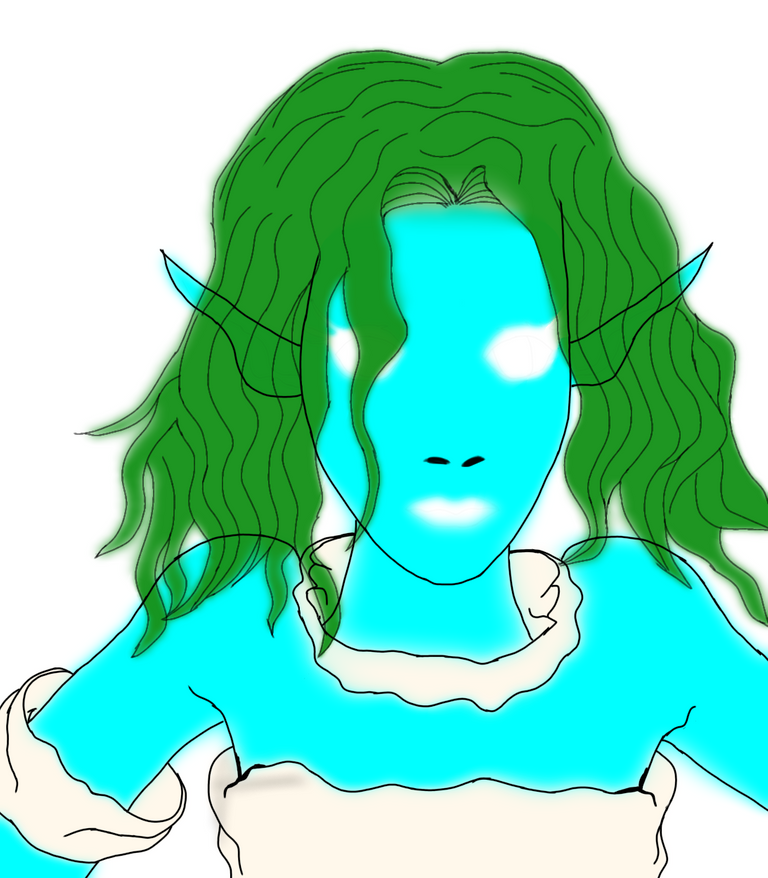 This is the primary part of the event in the drawing, including shadows and highlights. I also included the eyes, brows, and nose. It's hair, clothes, eyes, and eyebrows are all shadowed. Now comes the exciting part: adding the highlights. As you can see, the hair already looks semi-realistic.
Not only that, but I also blurred the shadows and highlights to make the painting look more semi-realistic. I created the background of falling leaves because I imagined she would be wondering whether she collided with the forest itself, and some of the leaves in the forest would be falling.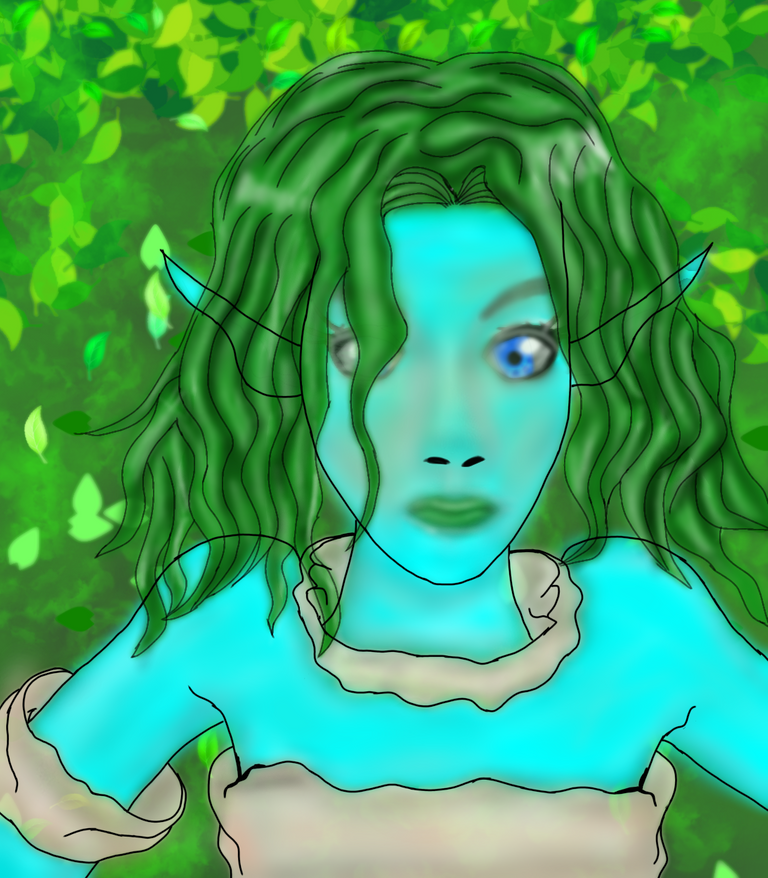 Now for the end product and part of the sketching process for this digital art; by the way, I forgot about the flower I drew earlier, so I decided to cover up my error by adding the flower to it's hair. Now, I've lowered the outline draw capacity, and if you're asking why, I'll tell you why. Wasn't it blue before? It's because I adjusted the color saturation, contrast, and brightness in the app filter.
To make it look semi-realistic, I'm now blurring every detail I added previously. I know it was a bit much, but the only thing I can do for now is tell you this much because I'm still learning.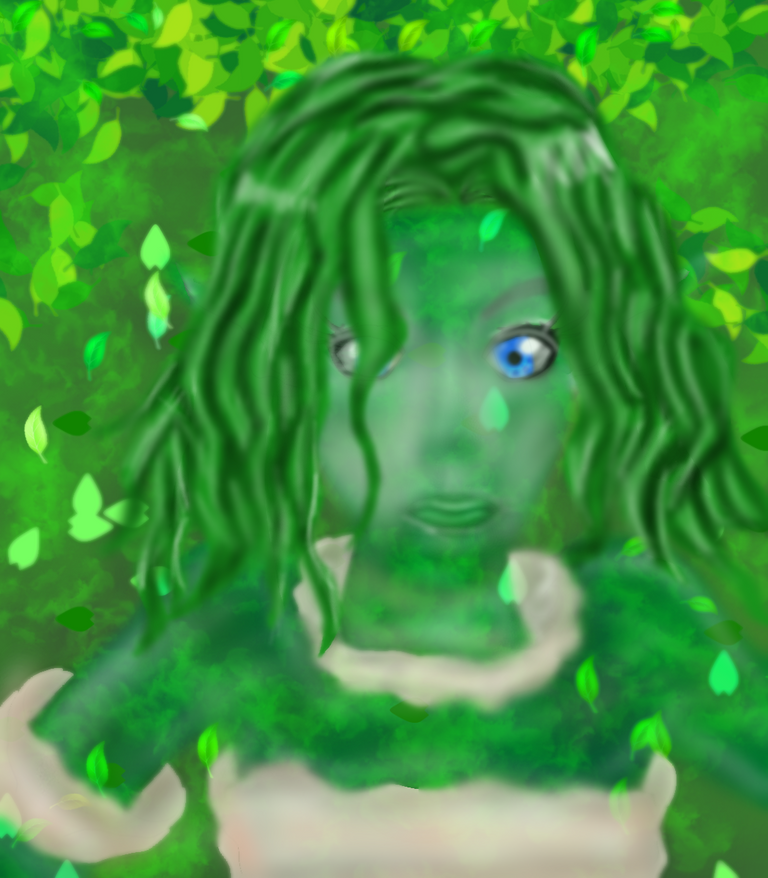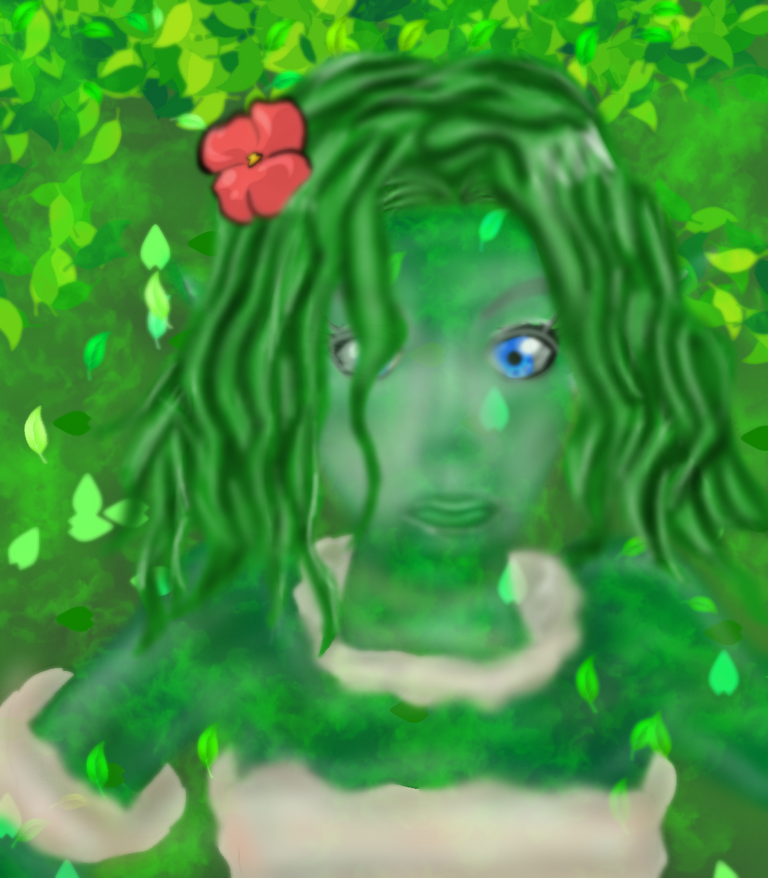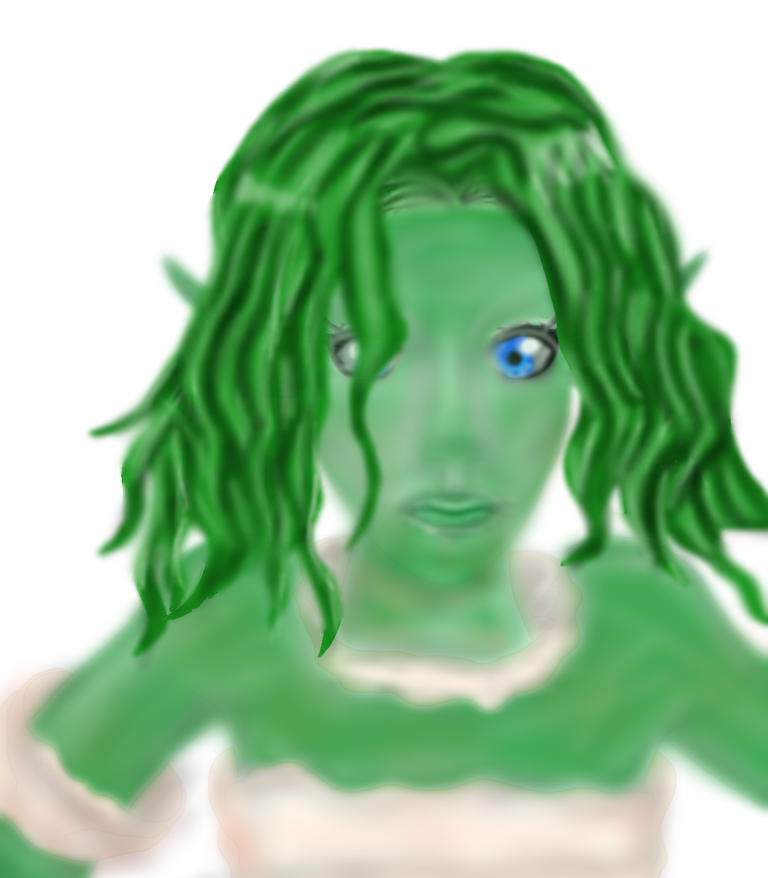 I'm overjoyed to see the finished product; it's the best work I've created since I began crafting splinterlands art. I want you to know that you could make one as well, and I'd like you to share your comments on the art and any improvements you think I should make. I like listening to it. Thank you for stopping by, and I hope to see you again soon for more digital art!

---
---