Sandworm Fan Art! // Splinterlands
Hi! I'm back in Splinterlands for another fan art contest. This has become a weekly ritual for me. Every time I create a fan art, I am more energised. It makes me proud and motivates me to work more, but just once a week.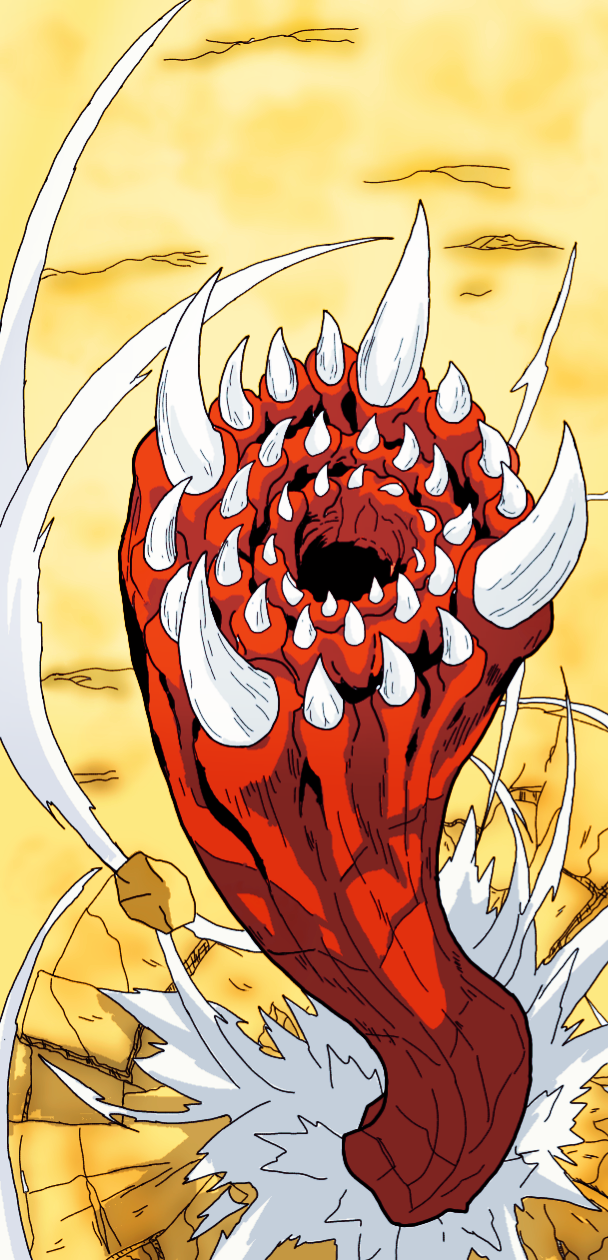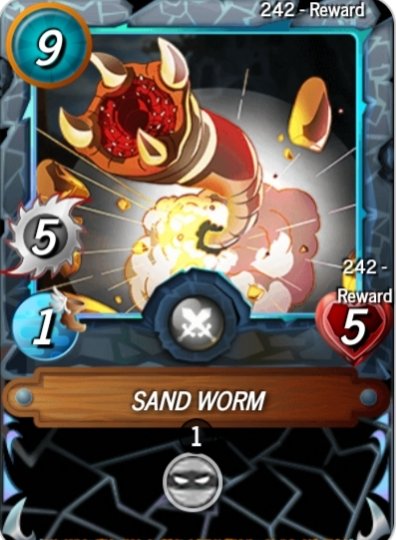 Sandworm is a piece of art that I created in the last few days based on what I've seen in other works of art. I've been playing worm since I was a kid. The simplest representation of this art is a sandworm that becomes furious and breaks the ground, causing an incredible wave to form beside him.
Drawing Process
Step 1: I drew a rough sketch of the sandworm I desired. The intricacy on its teeth and jaw was difficult to add. But I did it with the help of a few Google ideas.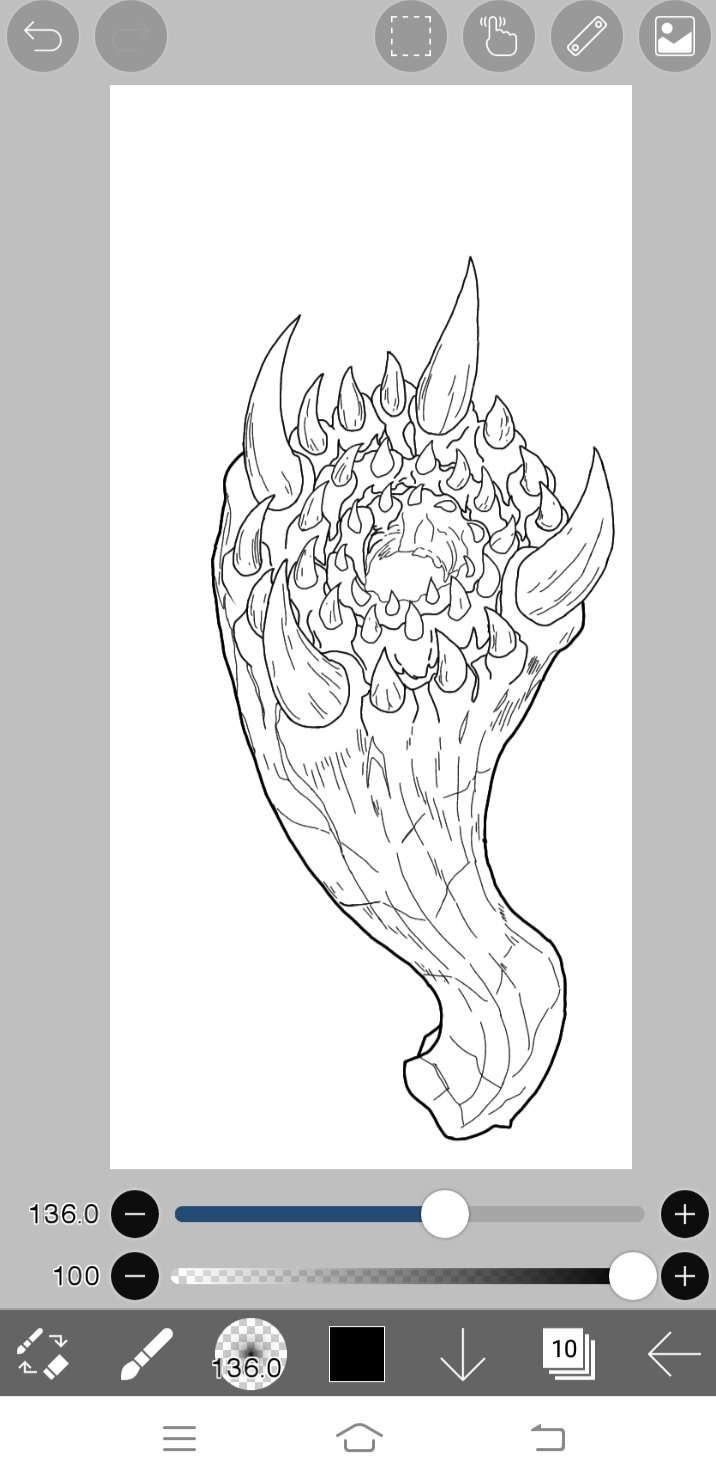 Step 2: Because the background needed to be modified, I had to make a worm first. As a result, it would fit the background and character in the end. I keep creating a sand outline in which they are a giant hard rock shattering and flowing around. In addition, instead of smoke, I make a wave. Because it makes you look good.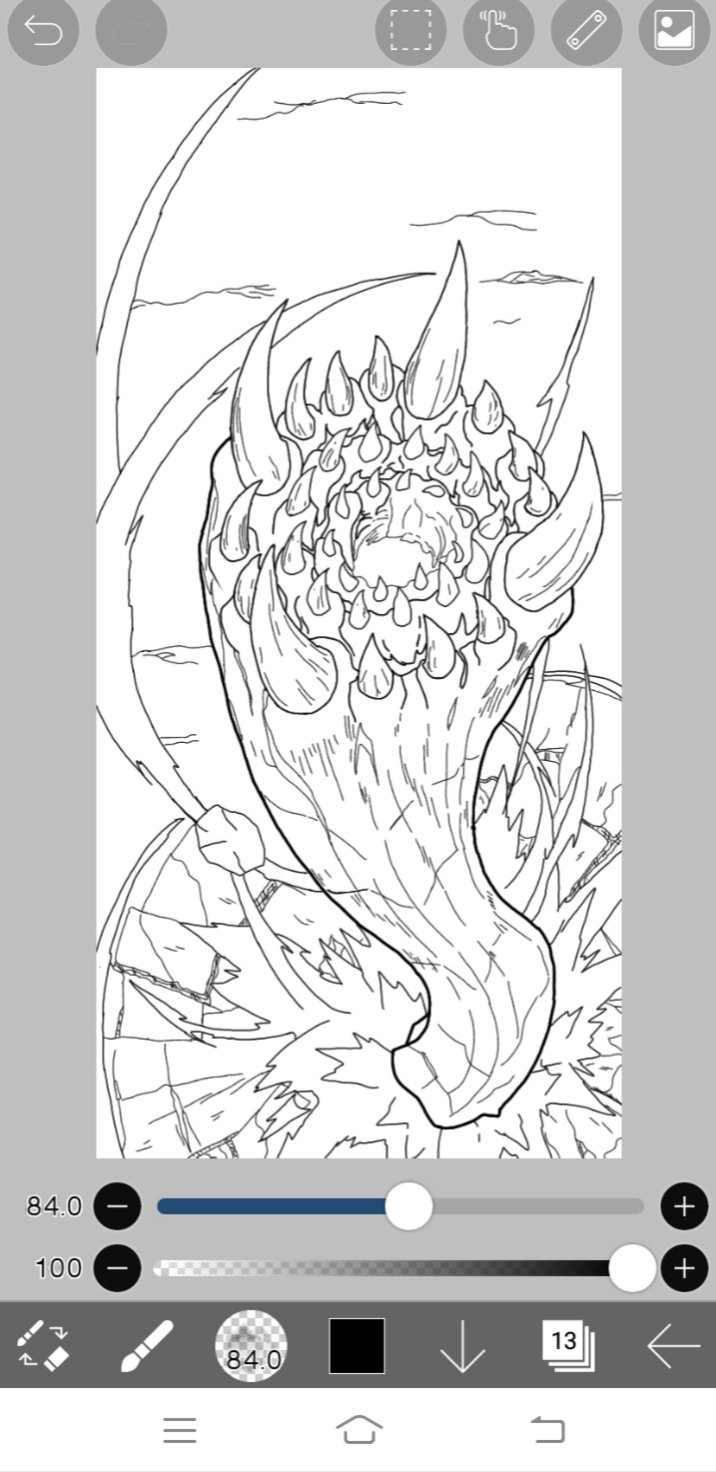 Step 3: Similarly, I colored the sandworm character first so that I could edit it afterwards and make it match the background. It has a simple color scheme, with skintone for the teeth and blood red for the skin.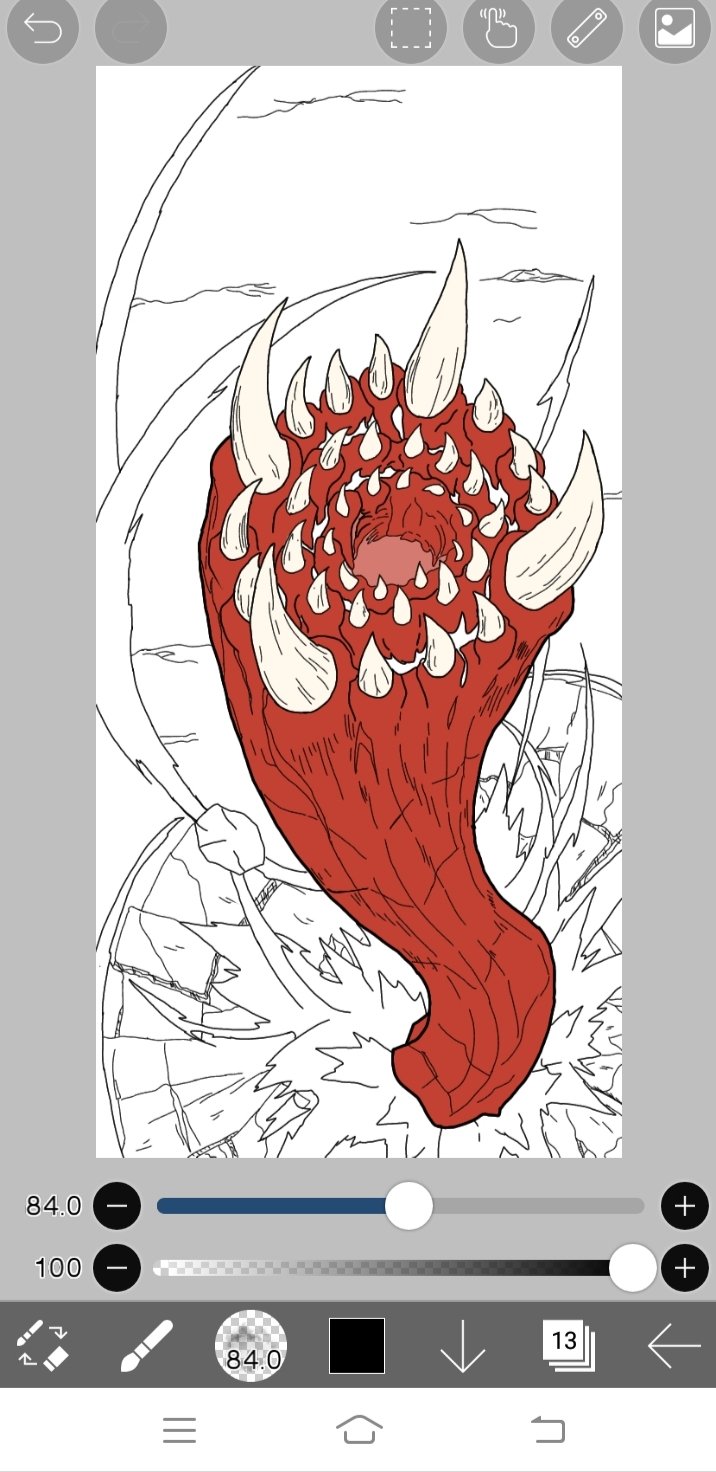 Step 4: I added shadow and hard shadow now to make it more detailed. Simple shadows are similar to sunlight rays, and hard shadows have a mouth and a portion that is fully hidden from sunlight rays.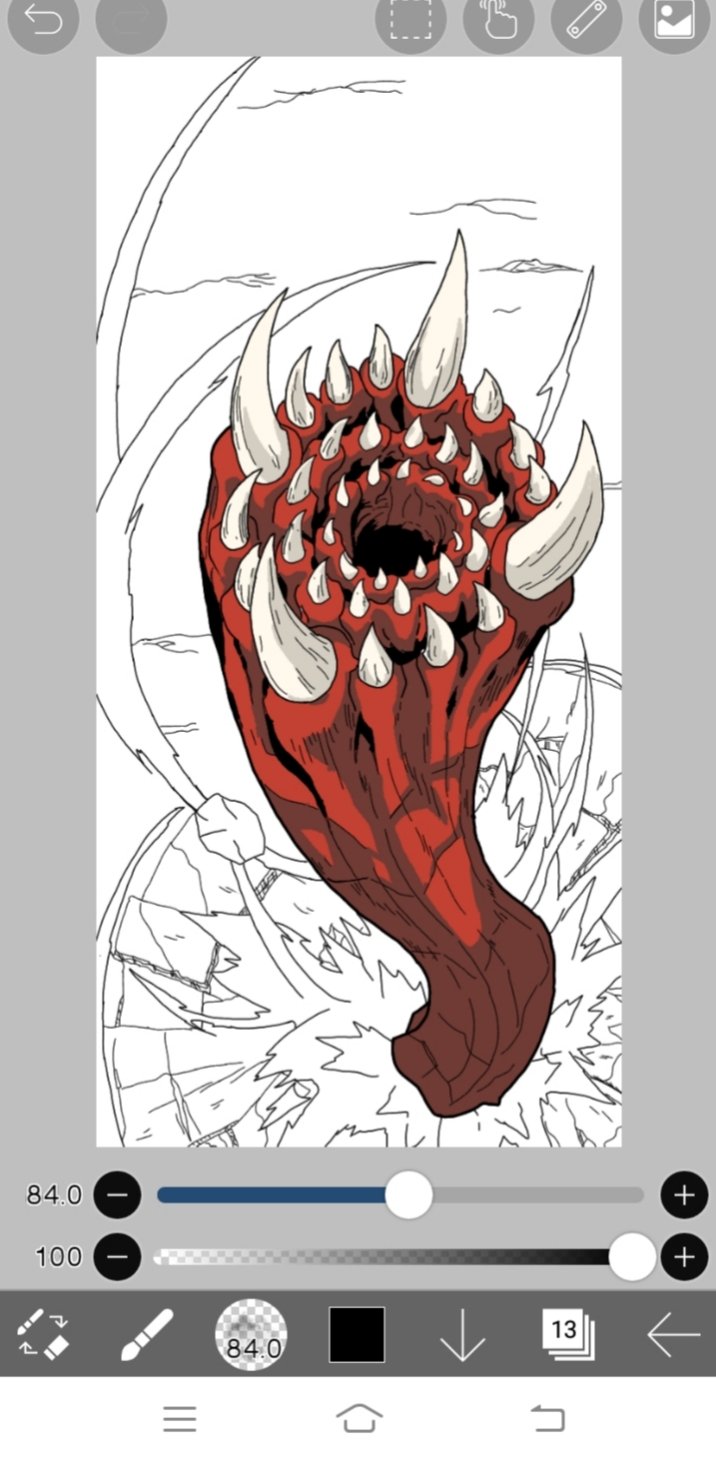 Step 5: It was necessary to add a backdrop color. I tint the ground with a simple sand color. The sand worm was generated as a result of the wave impact. I used the same skin tone as sandworm teeth.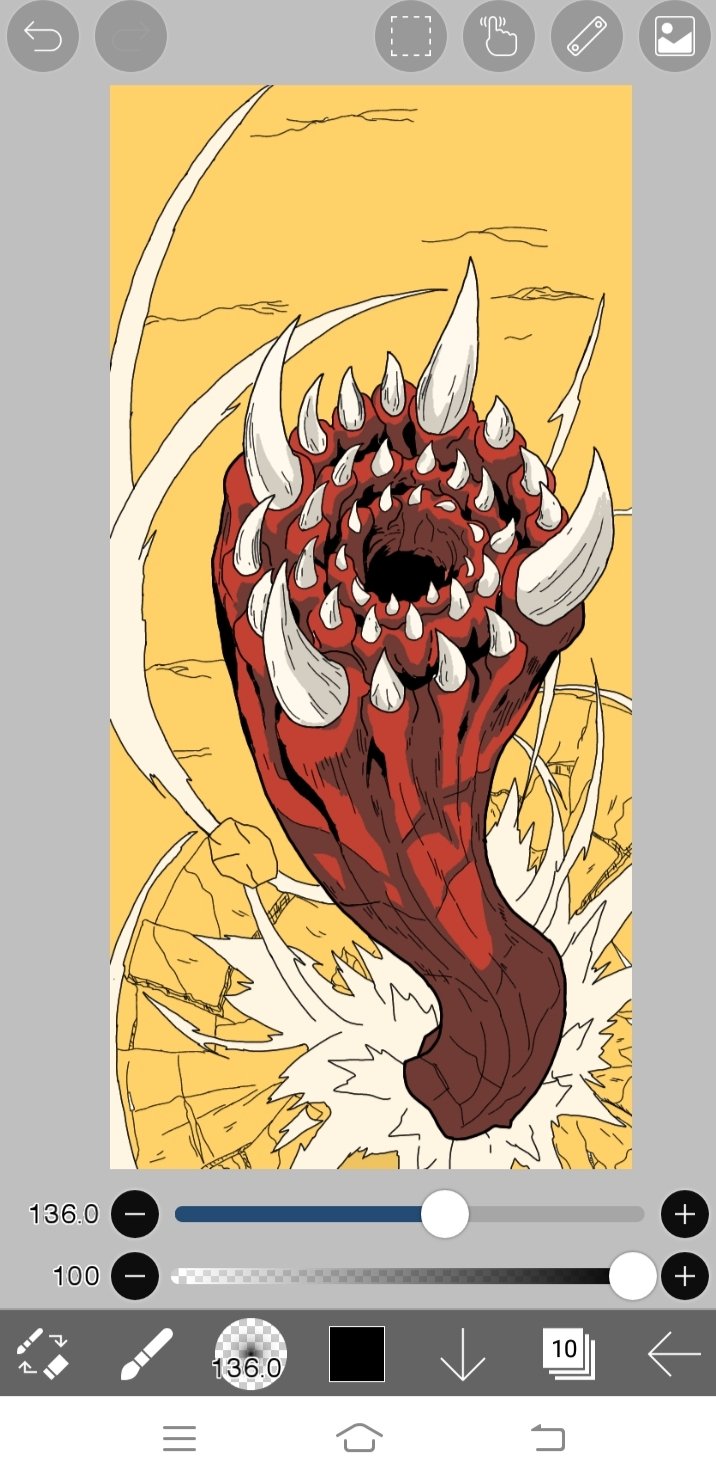 Step 6: I'll be creating shadows for the wave impact and background in this section. I merely cast a shadow in the ground fissures that I create. The same goes for cracked stone. Then I used the clouds brush to create a unique color on the ground, followed by blur to create the color of shadow and clouds shadow, which I polished and smoothed.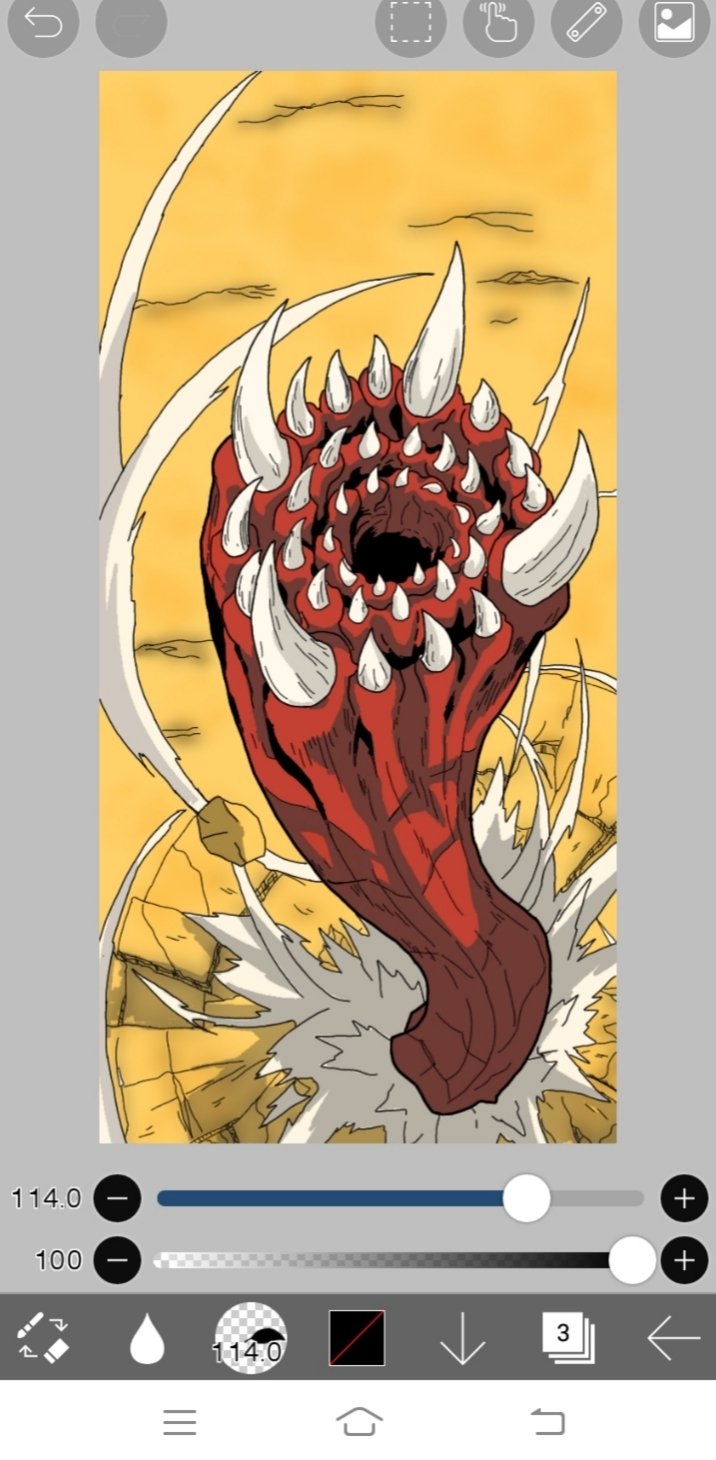 Step 7: In the final section, I'll add highlights and tweak the color brightness. I used ibispaint x's filter mode to make the brightness color adjust like this. Also, make a point.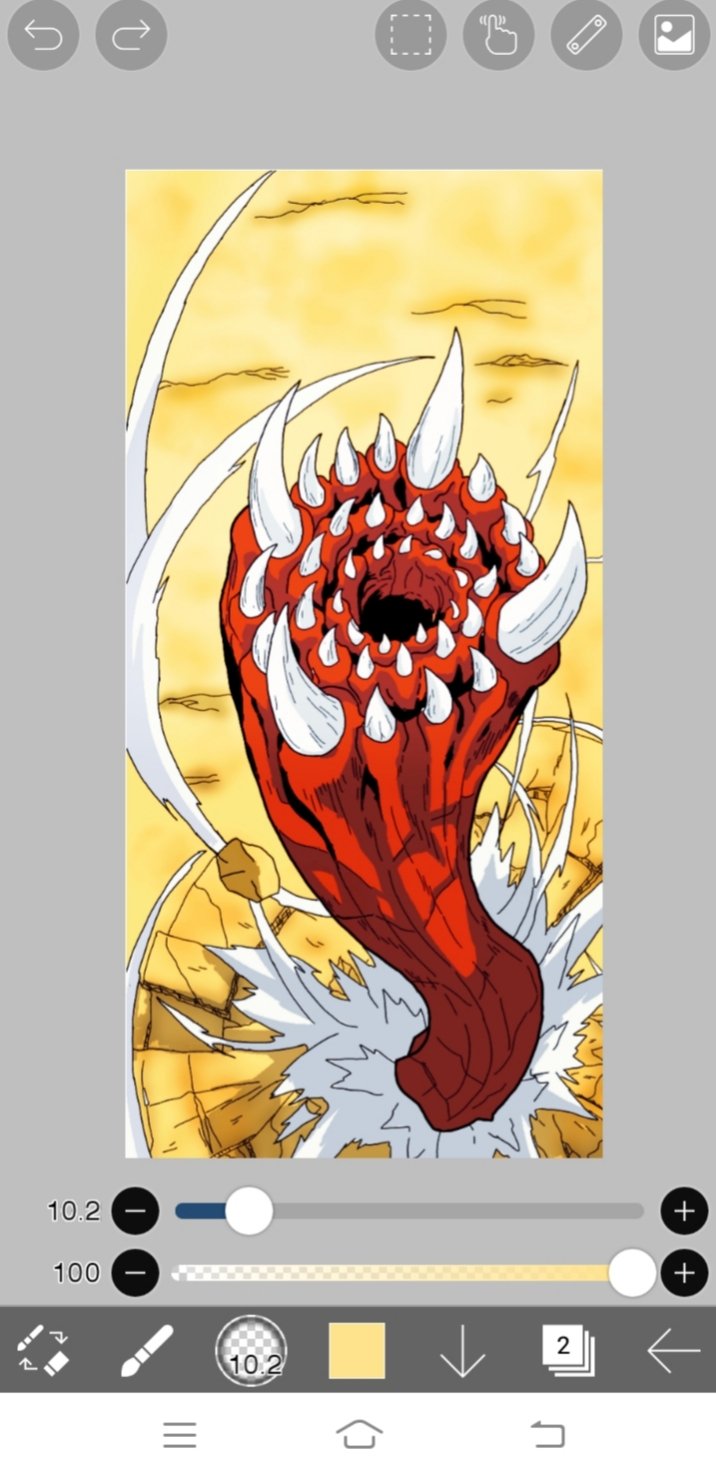 Thank you for stopping by. I can't believe it's been so long since I started doing splinterlands fan art. Making art makes me more loved. I really hope you enjoy it!


---
---