A Brawl Pack Opening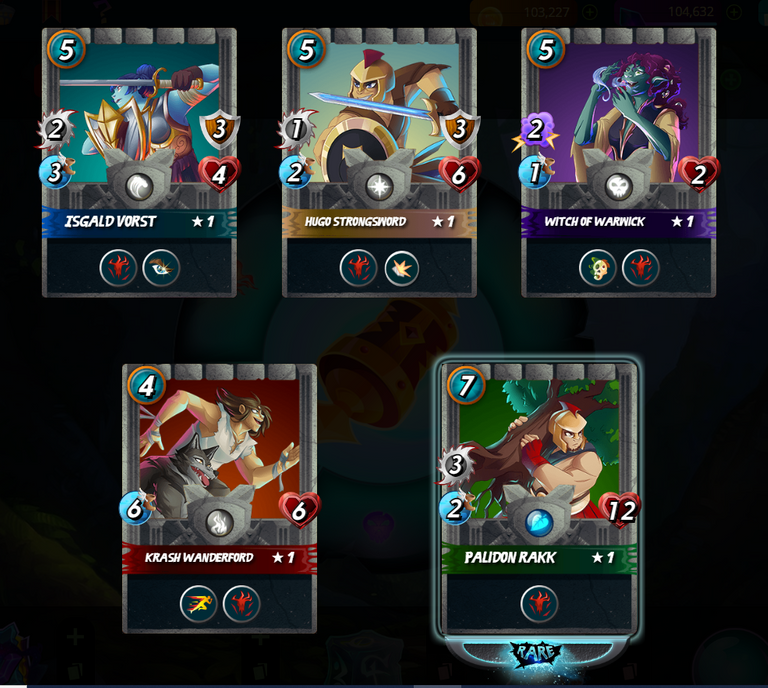 Another brawl was completed in #splinterlands a few days ago, and I managed to open a pack of Gladius cards. The yield was as above...
How did that fare for me? Well, I wasn't able to level up any cards with this batch, but I did pick up some CP power. How did that go?
Isgald Vorst = +10 CP
Hugh Strongsword = +10 CP
Watch of Warwick = + 10 CP
Krash Wanderford = + 10 CP
Palidon Rakk = + 40 CP
Hey alright, one rare! That said, the brawl managed to give me +80 CP points. On to the next #splinterlands brawl...
---
---