My May Splinterlands HODL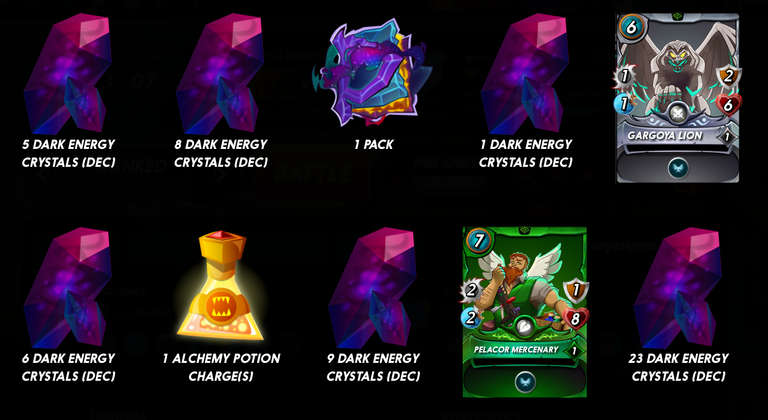 Another rough outing today. Having a tough time getting five wins with my Fire Splinter, yet still managed to improve my winning percentage. When all was said and done, I managed the rewards above. One CL pack...not bad! Granted, packs are going for $2.80 USD right now on Atomic Hub, but hey, I'll take it.
My winning % chart looks as such: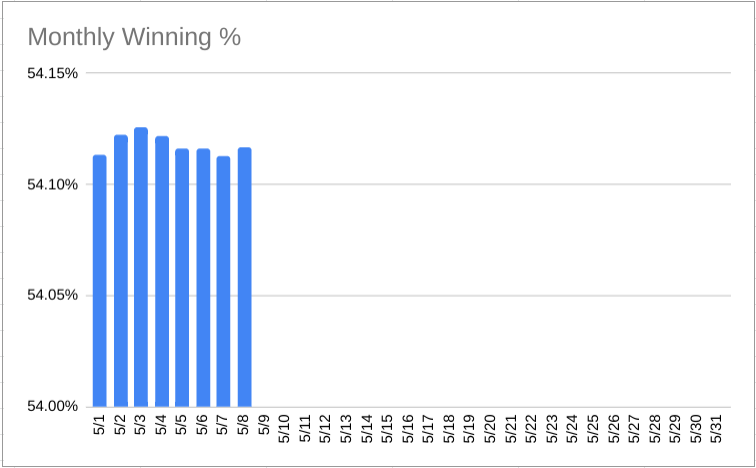 My Card Power increased very little. If I'm feeling lucky, I might open that pack of CL cards tomorrow. Or I might hold it to keep my airdrop points up.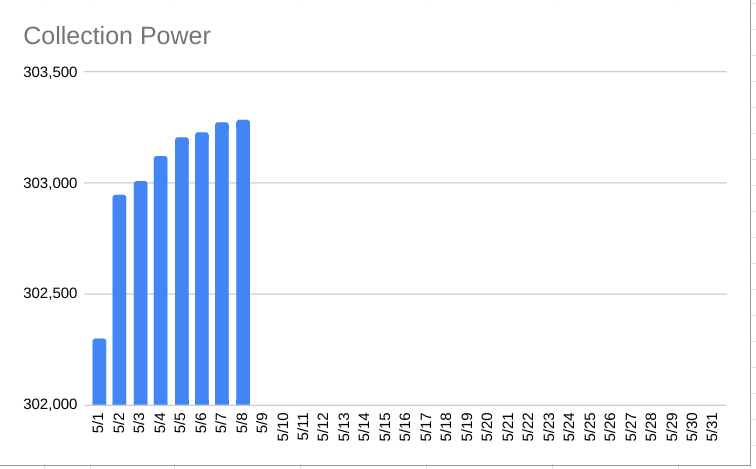 There's a long way to go to Diamond II...but I'll keep plucking away.
Brawl time is back, so that will be my next piece to work on this week. Good luck to everyone out there playing #splinterlands tonight.
---
---