My May Splinterlands HODL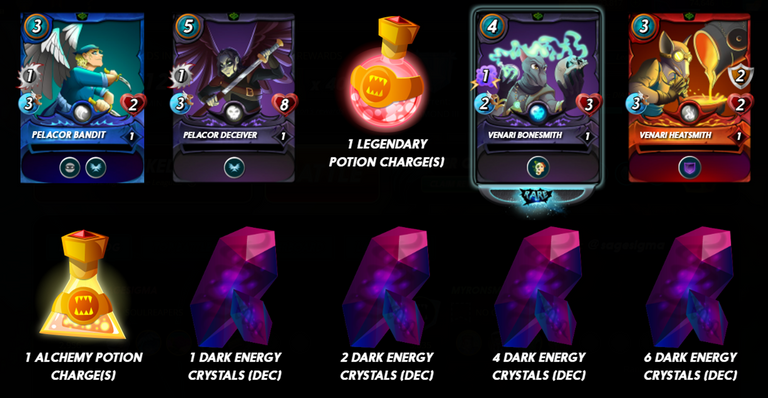 Welp, I did ok in our guild's brawl. I remember facing a lot of Yodin's, and not being able to use my own Yodin, so the odds were against me. Still, being in the Silver league, I managed 4-5 record, and picked up 1,094 Merits. Time to open a Gladius case!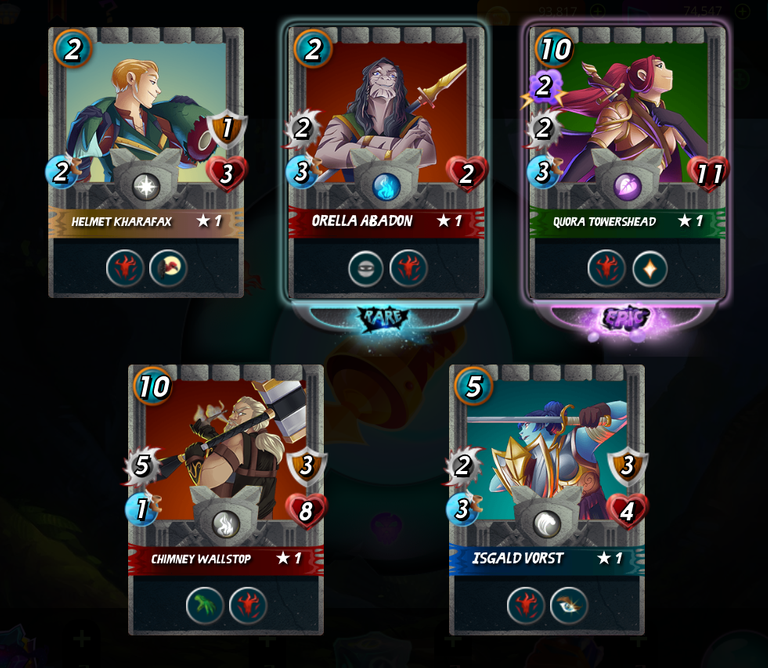 One Epic and one Rare...not bad! Although MANA levels in Brawls seem to be low, so I'm not sure how I would use the Towershead NFT. I'll take it though.
I passed on a Snipe Quest today and it dumped me into a Water Splinter Quest. I thought I'd do ok, but...no, not again. My winning % has now plummeted 3 days straight; hooray!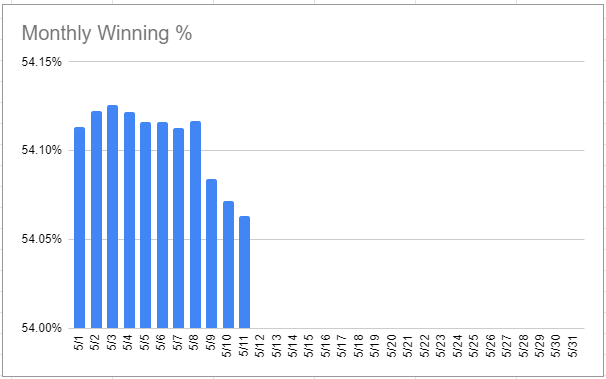 At least my Collection Power increased again. Between the daily rewards above and the Gladius cards, my CP increased almost +1% today.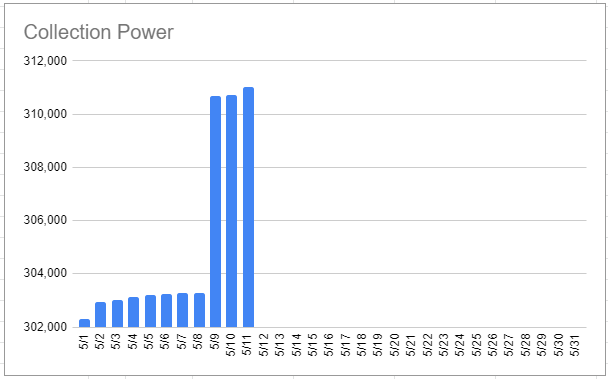 I see CL packs are down 14.85% currently...I guess that's just the way it goes as the world continues to sell off today. Crazy days, but hey, I continue HODL #splinterlands.
---
---