My May Splinterlands HODL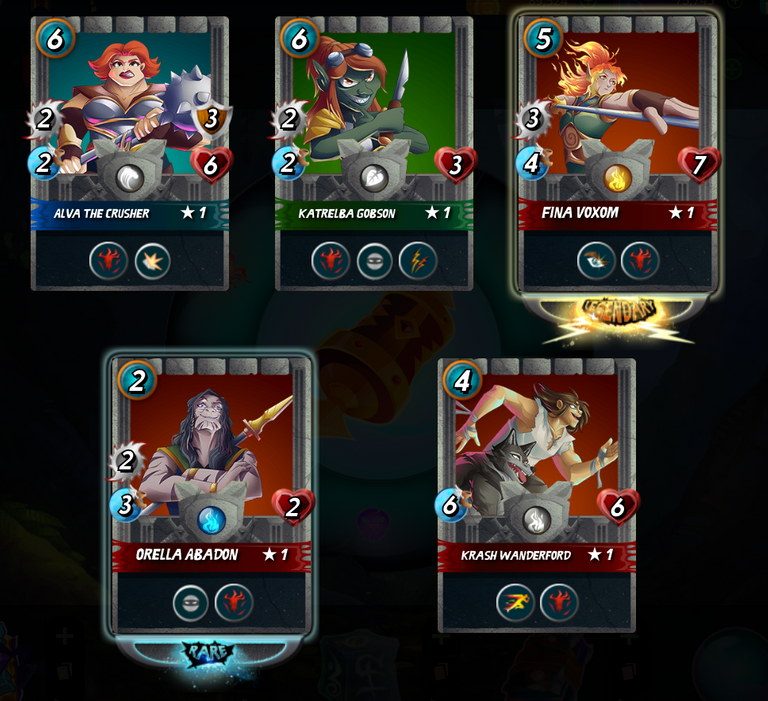 With another round of brawls complete with #splinterlands, I managed to buy a pack of Gladius cards this morning and open them with my daughter. Much to my surprise, I managed to get a Legendary card in Fina Voxom. Hooray!
Not that I will know how to deploy such a card in the short term, but I will figure it out.
I also managed to get through my daily quest somewhat efficiently, and picked up the rewards below :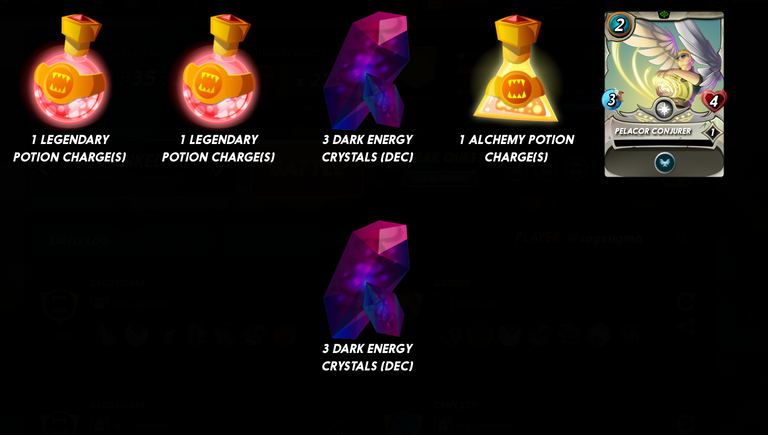 Not nearly as exciting at my Gladius opening, but I'll take it. That efficiency did see my win percentage increase a tad: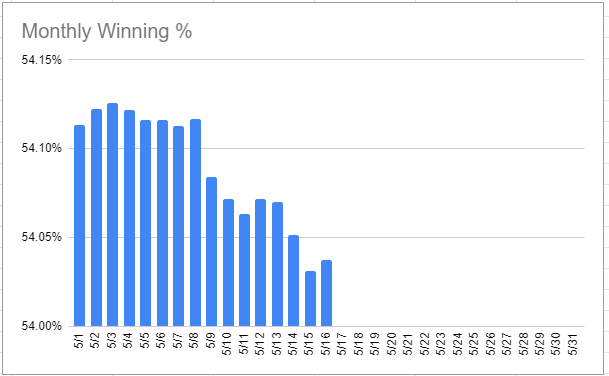 My Collection Power also had a nice bump thanks that Gladius opening. I continue to slug away at that 325K CP goal.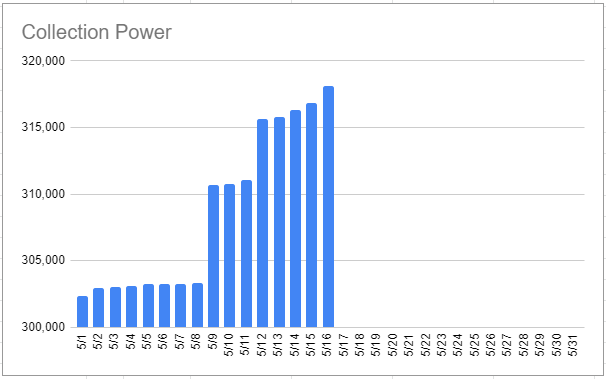 That's it for today's HODL; until tomorrow...
---
---