The Bronze III League has become "Netflix's Squid Game" to beginners - PART II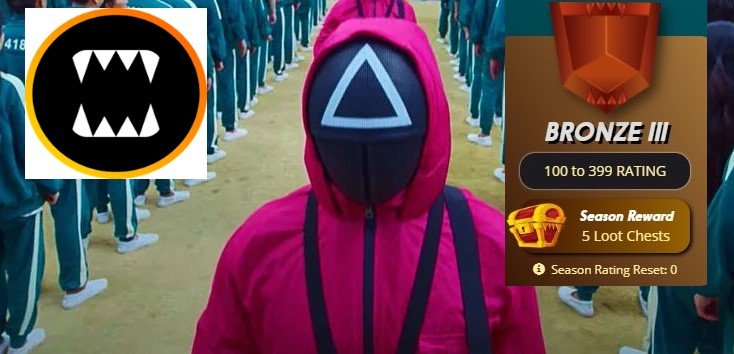 I'm Salamera and this is the second part of my experience as a player concerning the new rules to the lower leagues of Splinterlands. Since many players like myself haven't got much of DEC left after buying the Spellbook and are made to face the lower leagues mostly with ghost cards, this may be as well a brief description of a feeling many new players face as soon as they come across the dreadful announcement:
Get to Bronze II league to earn DEC rewards!
That's it, my friends! - no DEC rewards until Bronze II. Thus, before one notices, battle royale is going to be the raw reality to be faced. In case you haven't read PART I yet and feel like doing so, you can check all of my frustration here.
After winning and losing it all over again so many times and finding myself on the brink of despair (like many other new players) in a moment of enlightenment, some may say, I have finally and surprisingly come to realize:
---
Just like in the South Korean TV Series Squid Game, beginners are made to slaughter each other desperately hoping to reach the so desired DEC rewards, which for sure would change their lives, the only way they may have to acquire new cards and make some progress after all.
---
As I find myself in no position to deny being completely honest with you all, my friends, I have to admit: I was starting to lose hope.
Not being able to reach a rating of 400 would mean to be doomed to remain in the mud pit Bronze III league had become. And I could see all the other fellow players falling one after the other along the way.
Once again things didn't seem to be pretty to me: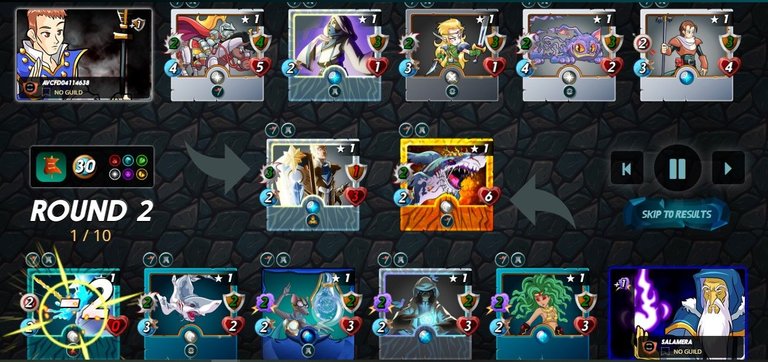 Damn!
It was a terrifying spectacle, friends, I tell you. All those lost souls from the pit, I could hear them weep... At the same time, from the upper part I could hear them laugh and scream at me:
YOU'LL NEVER GONNA GET DEC! NEVER!
But somehow I managed to make a comeback: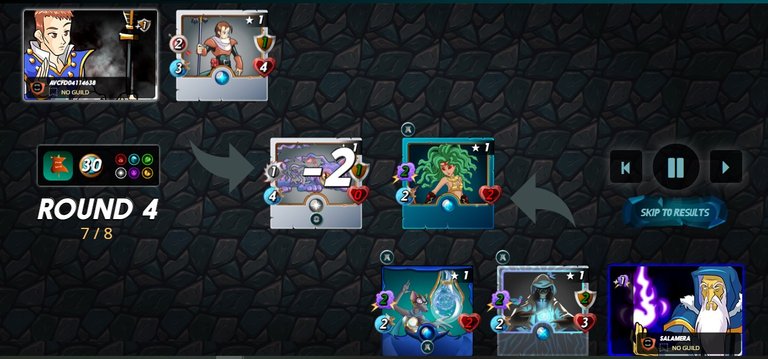 The Eye of the Tiger, I tell you!
Having overcome another obstacle and renewed by an unlikely victory, I felt myself ready again to climb to the heights of Bronze II. And I went tirelessly for it!
New defeats... but no giving up. And by doing so, it reminded me of the truth in the words of Confucius: Our greatest glory is not in never falling, but in rising every time we fall.
And after a while, there I was again. On the brink of the 400 rating. Back to the final step, one victory away from salvation. It was a defining moment. This was going to be my last attempt as season was coming to an end. Could I make it? Or was this all part of a big plan of mockery from the programmers and the RNGs - is there going to be odd rules and a dispiriting Mana cap?!
"No, do not let your mind trick you!", I said to myself. Let's do it!
And so the enemy was found:
I had been in this situation before... He has a rating of 396... For a moment I felt a deep feeling of empathy towards him - had we met in a different situation, I was sure we could've been friends, and we would tell stories about the fierce battles we had had and laugh from many of the moments that in past were a reason of concern and fear. Just like me he has been struggling for his life. After this battle one of us is reaching the light of the Crystals while the other will be sent to the depths of the mud pit, perhaps never to leave this Bog of Eternal Stench. I was intimidated.
Here we go, fellows! It's The Final Countdown!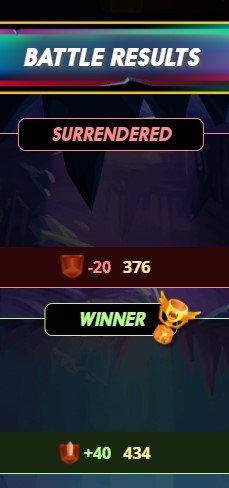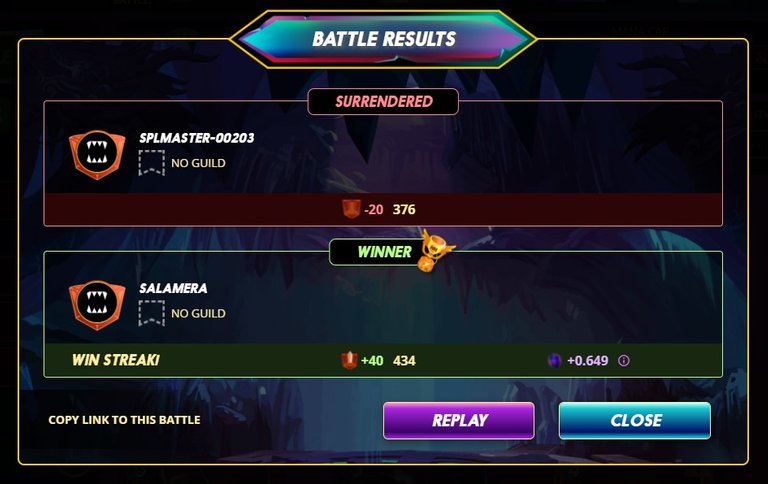 I felt sorry for him... and felt like expressing my feelings and sympathy:
I won!
YESSS!!!
DOWN TO THE BOTTOM YOU MOTHERKHALA!
"We are the Champions, my friend..."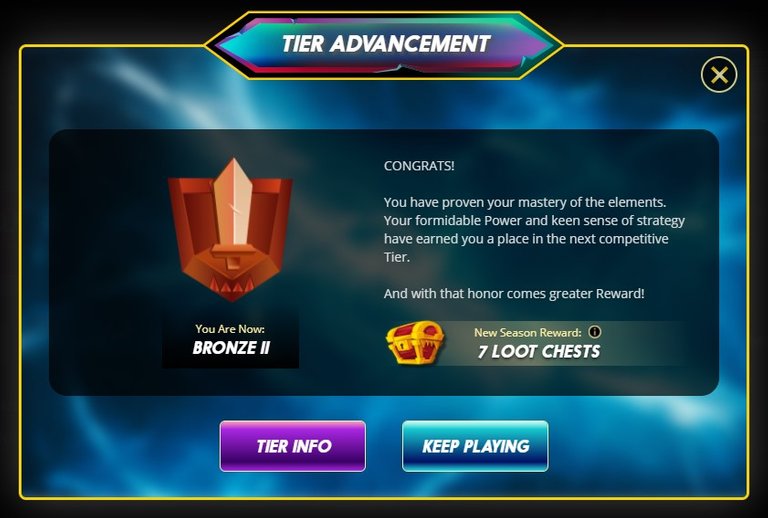 And with great effort comes great reward!... or... maybe something alike... 0.649 DEC to be more precise. Still, it felt great!
If you reached this far, I feel like it's my duty to the spread the word:
Don't Stop Believin'
(in case you don't know, google it, and that might give you the feeling and the atmosphere)
As hard as the situation may be nowadays for new players, Splinterlands still is a great game and even though it may be frustrating sometimes (just like any other game) it certainly can be enriching and rewarding. For those of you who may not yet have joined the game, it can be done through this link.
Well, if you're willing to know what rewards I got from the Loot Chests by the end of the season, aside from a few Credits, only a Pelacor Bandit and a Venari Heatsmith... yet, my first own cards. And, yes, as you know with the season reboot I was sent back to the Bronze III league, a place of battle royale to beginners... a place where you don't wanna be!
---
---