Flying by the seat of my pants in Splinterlands :-)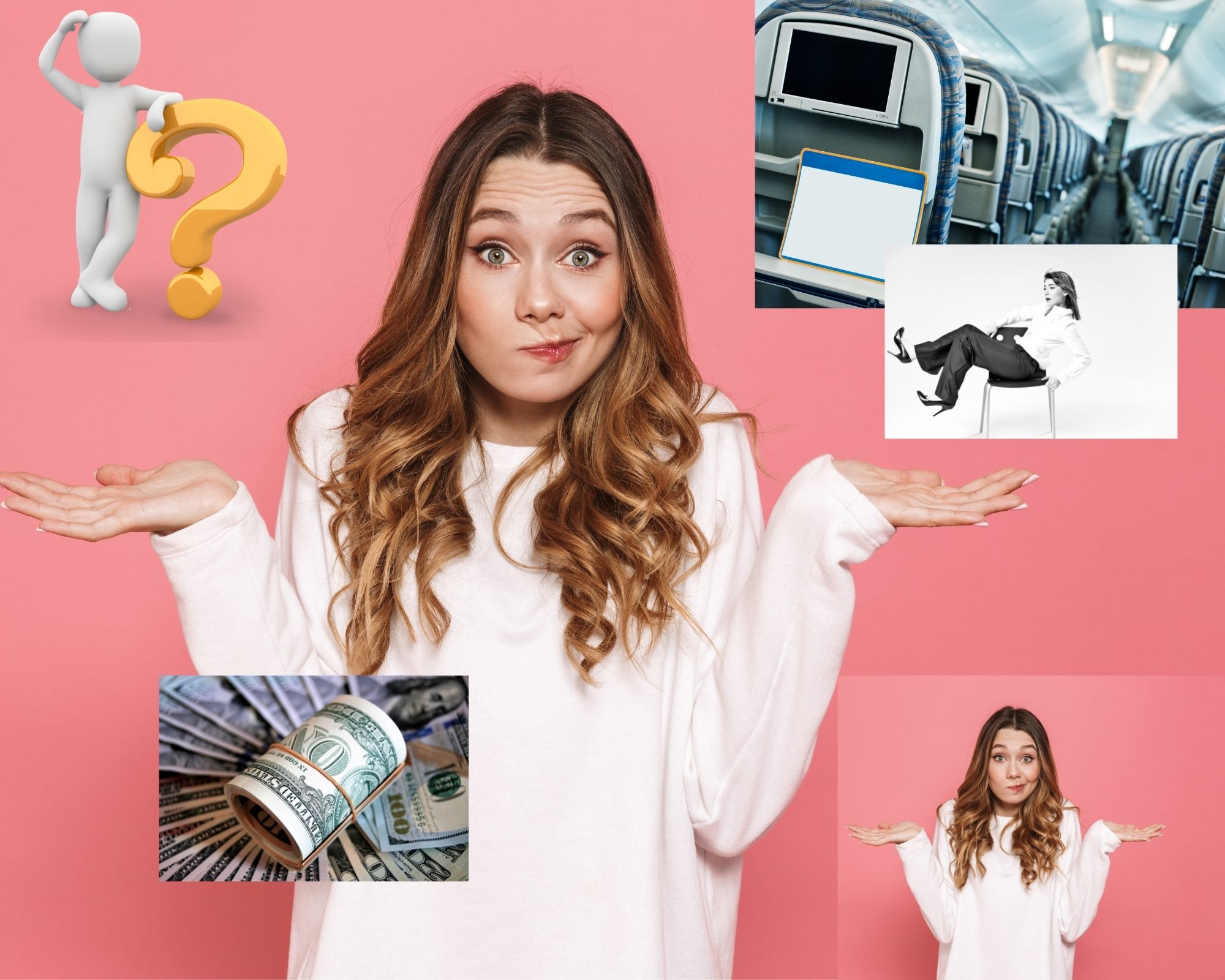 Gaming is something I have always enjoyed, but my style and gaming ability has been restricted in the past to online gaming on Playstation and PC ...so the likes of Fifa, Madden NFL and then some ventures into VR gaming like Farpoint etcetera. For the past year during lockdown, I have also been roped into Fortnite by my two boys so that they always had somebody to play with if the other one of them wasn't available lol. I know I know... this is not Hive gaming... I'm getting to that ha ha. Let's call this intro paragraph...setting the scene so you know where I'm coming from...and how green I am when it comes to all of this!
I wanted to play something different and had heard of Splinterlands but you know... blockchain shmokchain...what the hell is that anyway??? ugh...Diarise for another day to investigate!!!
... One year... later... !!! (as my kids would say)... (and now I kick myself for not being more curious at the time of course as that was a year that I could have out to great use in Splinterlands!!!)
Anyway, so before I signed up to play Splinterlands, I decided to sign up to Hive blogging after trying out a couple of other platforms to get into the swing of writing regularly and seeing somebody share some links to Hive. I took a gander and thought ...now this looks interesting! So I signed up and spent the best part of a month just getting to grips with navigating the blogging platform. Then I found Splintertalk ... and was reminded about the game ...so I thought...what the heck...let's give it a go too! This blockchain thing ain't so complex after all ;-)
I signed up, bought the spellbook, and dived in. I lost game after game after game. What on earth is this all about? ... I have to race a little clock to select a bunch of cards that add up to a random number value and then hit play and watch the cards beat each other up??? Hilarious! There are worse things I could do with my spare time and I found it quite amusing so I played some more...and then read a bit about the cards and characteristics...and things slowly started to make a bit more sense.
So I thought, ok this is alright. How do I get better? Mmmm... buy some cards, rent some cards, get gifted some cards, play a lot! So having 2 boys aged 8 and 10 who are quite demanding of my time and whom I actually do want to spend IRL time with lol, being able to play a lot was out of the question. I also didn't want to start investing any significant money into a game I was pretty rubbish at, and wouldn't get to play much (the monetisation of the game as an investment hadn't quite hit home as yet) so I did a bit more research on Hive and found some recommendations of cards to buy as a newbie.
I saw the advice to rent instead but figured that in order to make the rental cost pay off, I'd need to play a fair bit; a time commitment I couldn't make. So I ended up buying Charlok Minotaur, Lava Launcher, and Goblin Mech, and a few others that looked reasonable for a newb. I also entered a few contests and was gifted Flamesmith, Pelacor Mercenary, and Temple Priest.
I started to win a few more games as I started to get a bit of an understanding of strategy and card placement. Then it became a lot more fun!
I saw that I was getting some SPS airdrop and that it was based on my cardpower, DEC and SPT pots so I started doing some curation in Splintertalk to earn SPT, bought some DEC with Hive and bought a few more cards. I now have a grand total of 16 cards lols. Pityful, right...I hear the laughter and mocking on the sidelines ... but ... I only play a few times a week and when I do I try to push through until I win the 5 daily games challenge in order to gain the chest rewards. I wish I'd open the reward chest and get a card each time but it seems I mostly get potions.
I am stuck at the moment in bronze 3 as I don't have enough card power to move to bronze two so as to increase my reward options. So up til now I have been saving HBD and buying the odd card here and there to increase my power.
Now though, I am thinking of just biting the bullet and buying enough to get me over the line into bronze 2 ( I know that I have to win games to get there and the card power just allows me to move up if I win enough games but if I don't have the ability to move up, then no amount of winning will get me anywhere anyway). I kind of figure that if I can increase my card power now and invest in some more DEC that I will be able to avail of the higher SPS airdrop for longer, which has to be the right decision, right??? I mean we're already 100 days down ...but there are still another 265 to go!
So where I am at now is that my current daily airdrop is 0.63 SPS and my staking reward is 0.025 SPS daily. I claim each day and stake so that my staking reward increases ever so slightly all the time. My SPS holding is valued at a meager $17.01 lol. Now I'd much prefer to see a couple of SPS being dropped each day and staked or even 10 fold what I'm getting now...some basic calculations tell me I need to invest about $500 + in DEC to get my airdrop to 10X. So maybe a slightly smaller investment and some compounding may still get me a decent return on investment over the year without having to haul out 500 bucks? maybe something along the lines of $250 will do me just fine :-)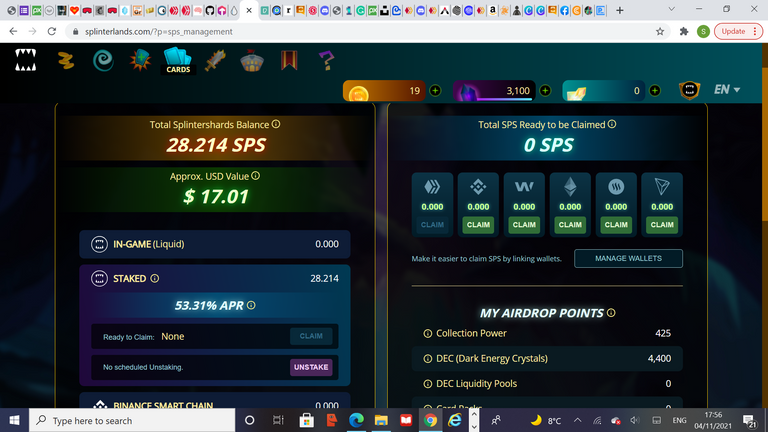 So do I sell enough Hive and buy DEC to increase my SPS airdrop to a couple of SPS per day? I know some are getting hundreds of $$$ a day in SPS airdrop but hey...I'm late to the party and I accept that ;-) OR do I invest in card power, which seems more expensive upfront, and increase my upper limit potential to bronze 2 so as to increase my chest rewards? or will it be worth it to do both???
I have also considered buying a voucher on the marketplace to enable me to preorder a Chaos pack ... but is this going to be worth it to me? Is there real value in spending $16 for a voucher and another $4 for a pack?
Any advice in the comments is appreciated. Help a girl out lol. Any and all comments will not be treated as Financial advice...promise lols!
Cover Photo created using Canva Pro.
---
---