FORGOTTEN ONE FAN ART - SPLINTERLANDS // WEEK // 186
Greetings to you my fellow hivers and hive friends 👊 its me again sanabwenas today i will show you my fan art of forgotten one an epic card in splinterlands fire element.
CARD REFERENCE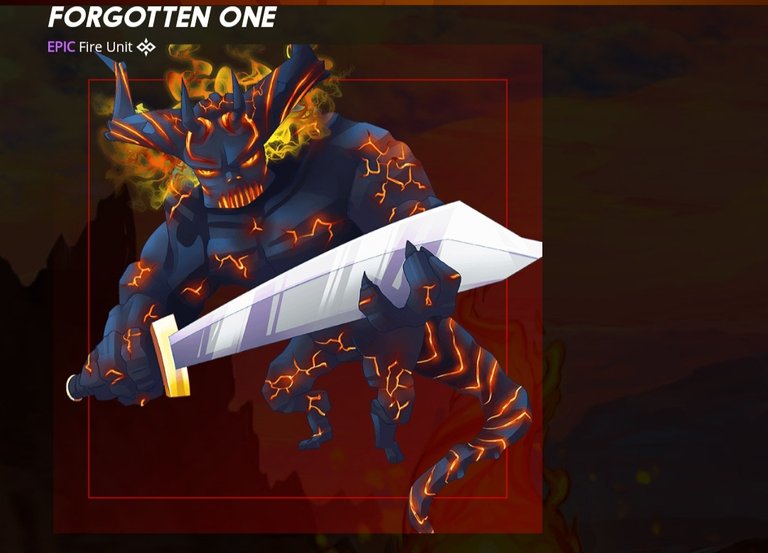 MY FAN ART 👊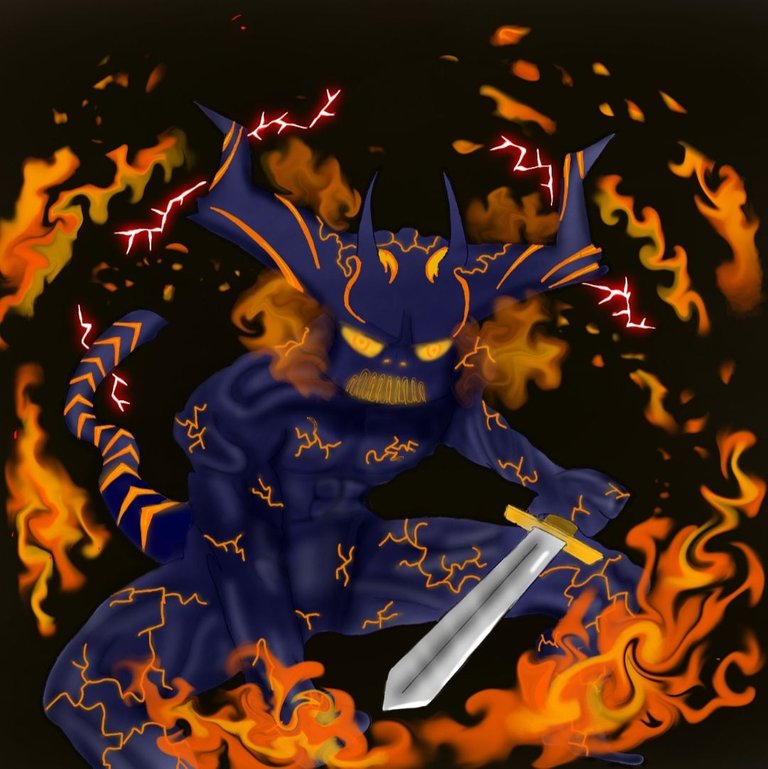 MY ART PROCEDURE
OUTLINE AND SKETCH
My first step i create a rough sketch forgotten one to show how will he post, i use soft mapping pen to draw in ibis paint X.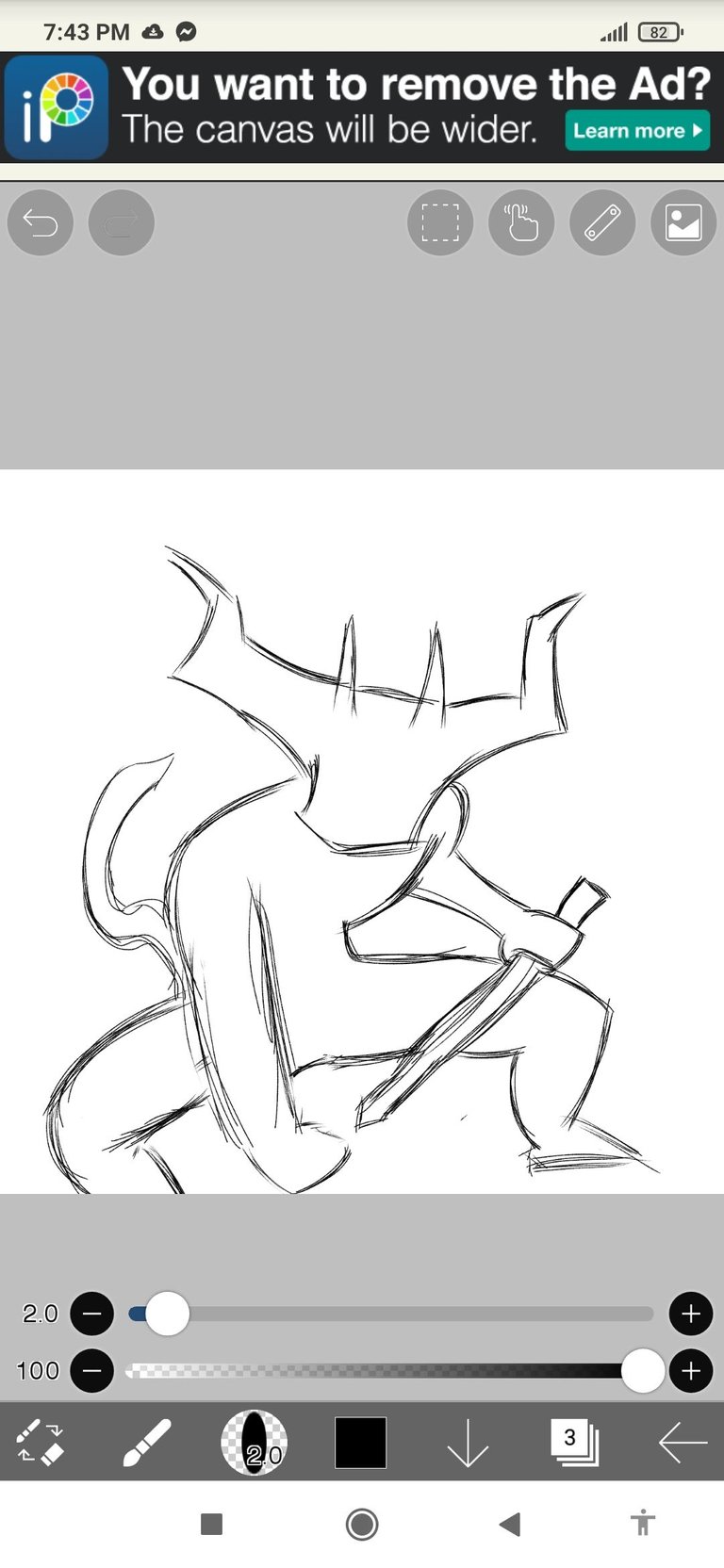 OUTLINING
My second step is outlining the idea of my art and putting some details in the drawing.
COLORING/SHADING/HIGHLIGHTS
I start coloring the body using normal airbrush color dark blue so i can see how i will color the details i put in the drawing.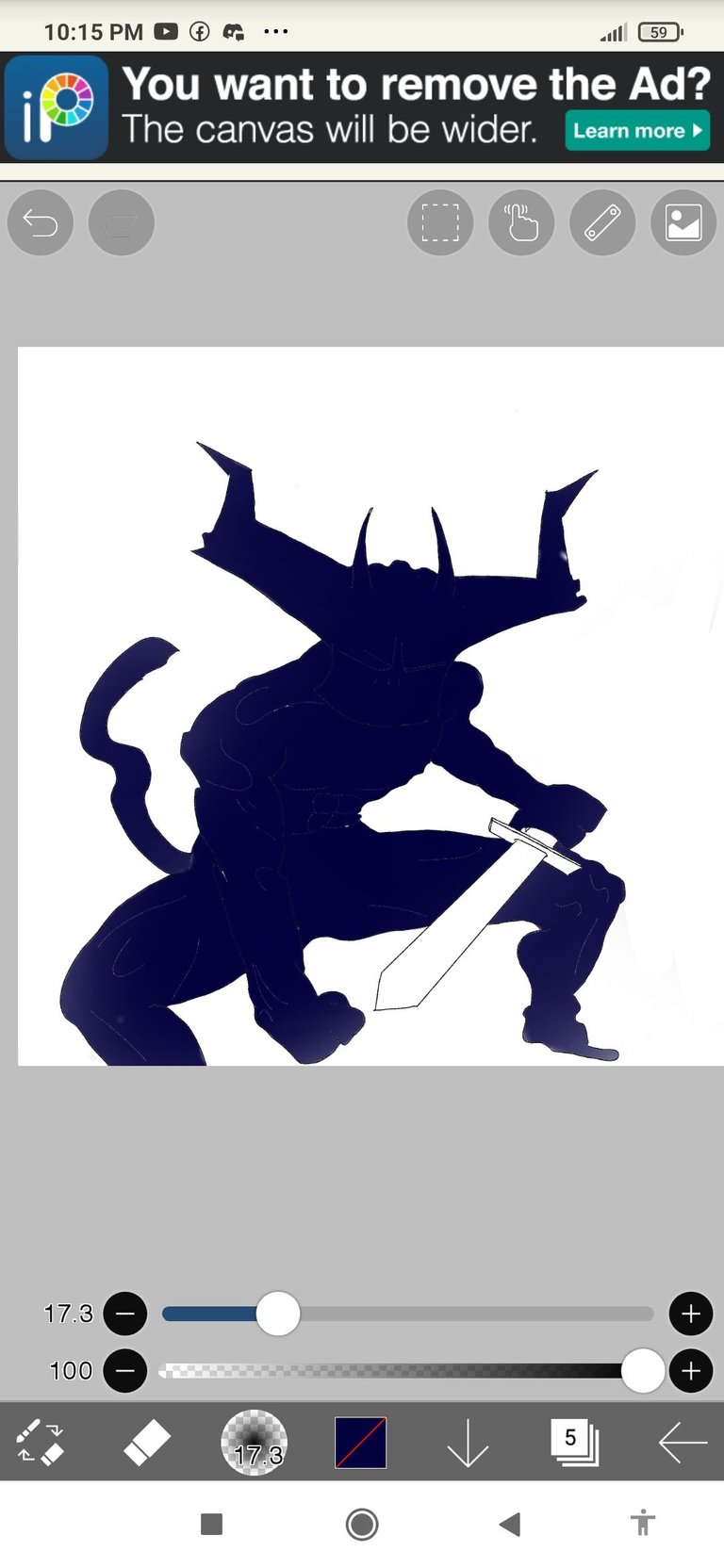 And then i start to color the details putting some shadow to see the muscles and the curves of the body and i put some white color to lighten the muscles and the curves i use normal airbrush.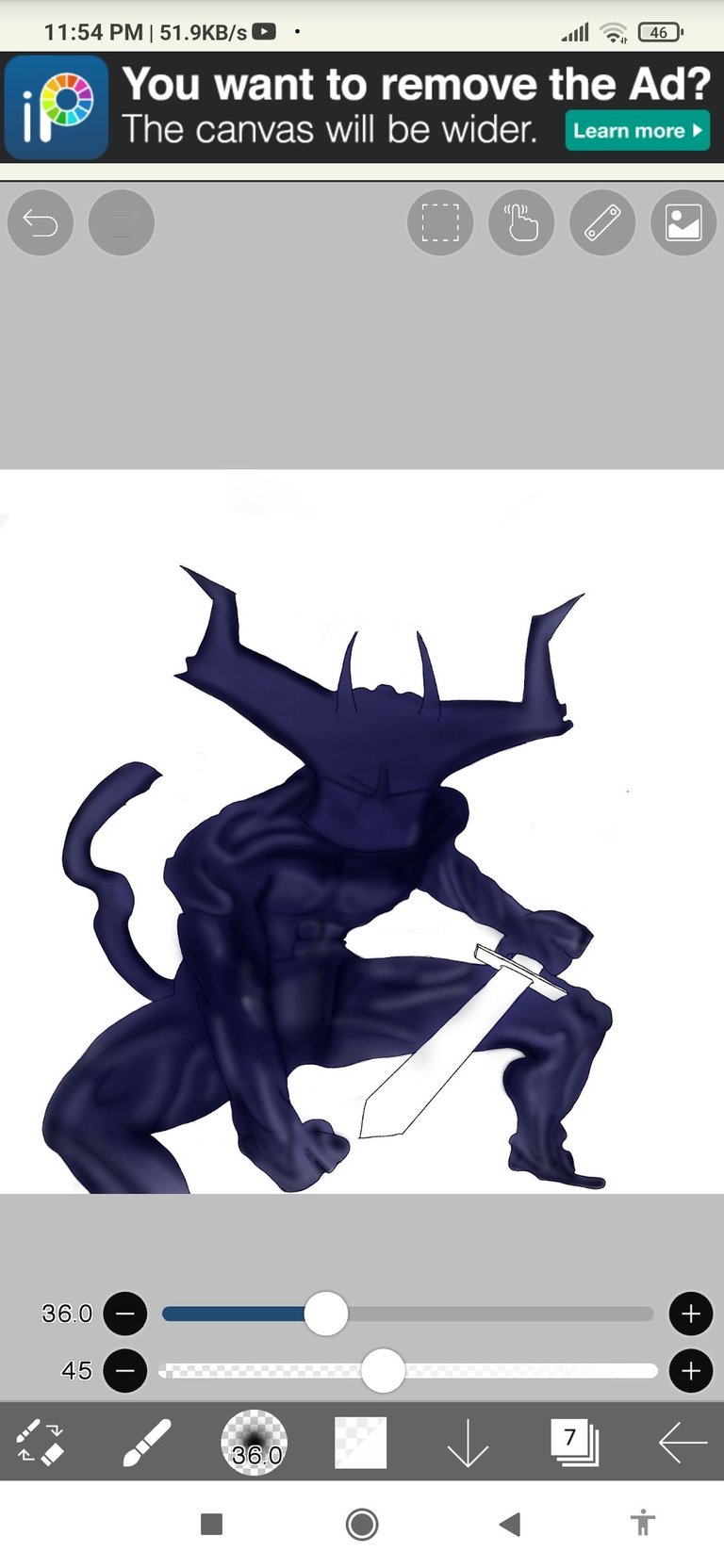 And now coloring the other details and highlights color of forgotten one i use soft Japanese pen color orange to color the thunder in the body and in the head and i use normal airbrush in the eyes and mouth.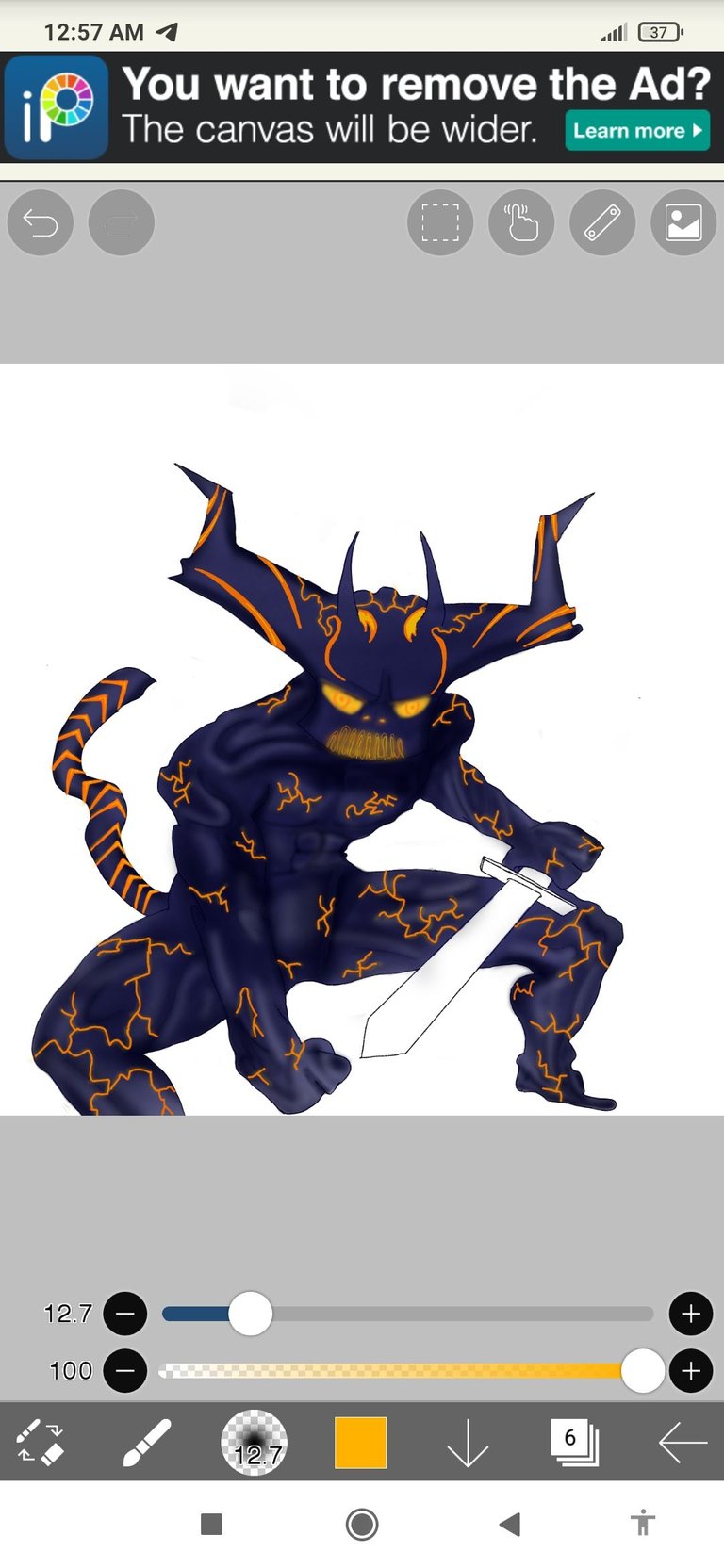 BACKGROUND
And in the background i add layer and start to color the background using normal airbrush and i came to the idea of dark background and i also color the weapon of forgotten one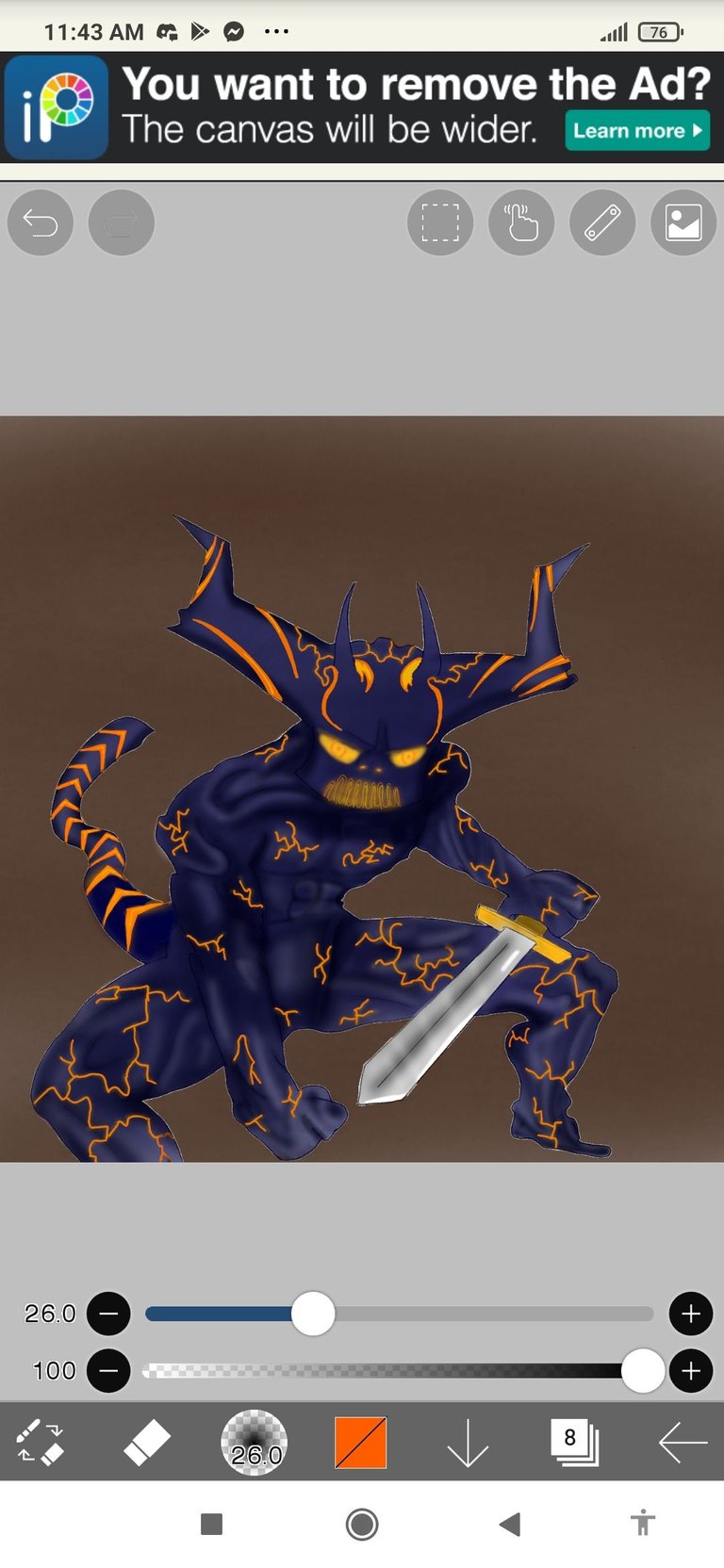 FINAL FAN ART
this is how i struggle because of putting some stuff in the background and it is consuming time and somehow trying your patience but when i saw my work all my fatigue was gone and I'm very happy because I have something to contribute again to the splinterlands fan art contest it took me five days to draw this, i color the fire using water color point i use color orange and yellow and using smudge and special pen turn it into a fire drawing, and for the thunder in the background i use stabilizer drawing tool to create some lines and i adjust it using special pen shrink to look like a thunder and i color it using filter glow (outer) color red.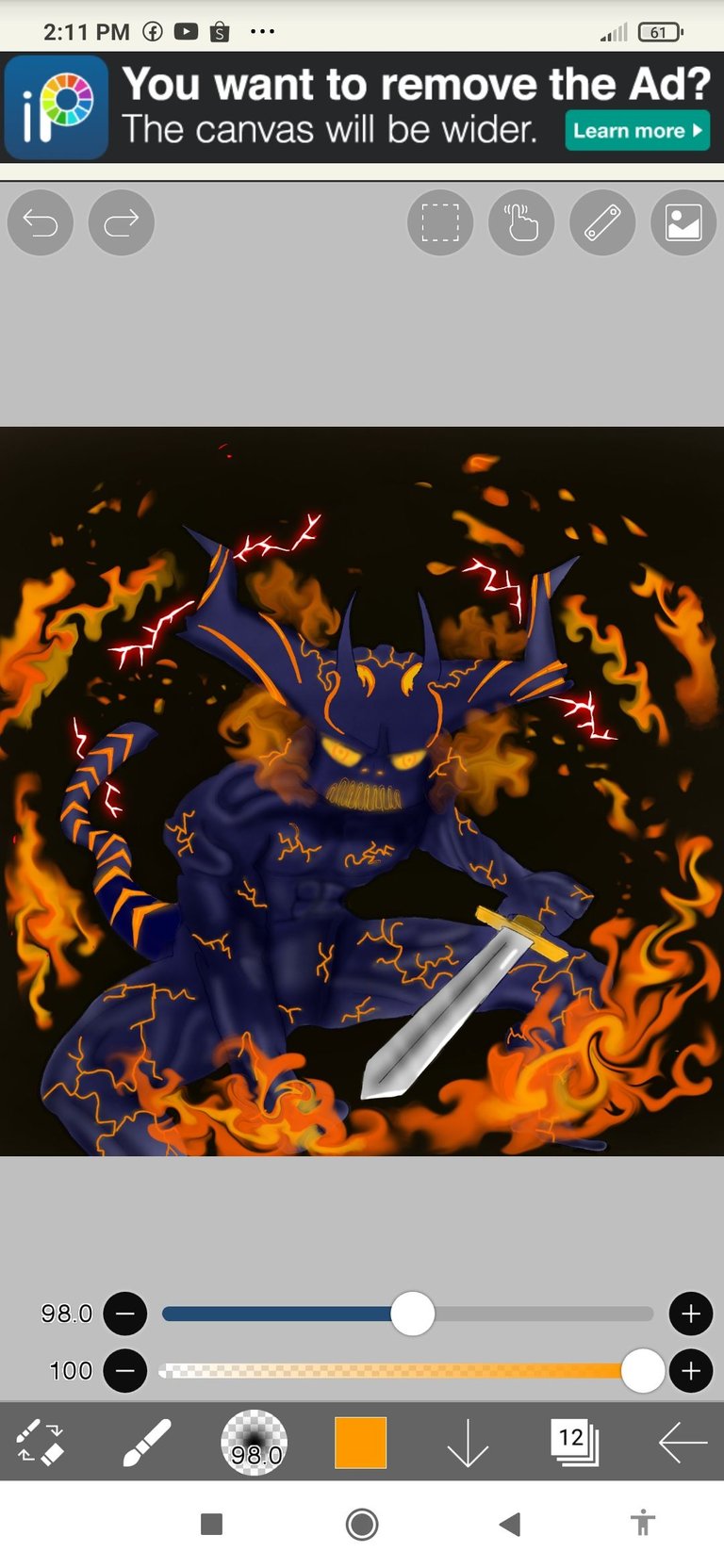 USED APPLICATION
Ibis paint X
USED TOOL
Normal airbrush
Soft mapping pen
Soft Japanese pen
Stabilizer drawing tool
Special pen drag and shrink
Eraser
USED COLOR
Dark blue
Yellow
Orange
Red
White
Black
thanks for reading my post I hope you like it and see how did it 👊 and also thank you for dropping by i appreciate if you leave a comment either it is good or bad 👊😍
---
---