Kulu Swimhunter: Beastial in Lore, Meh in Game?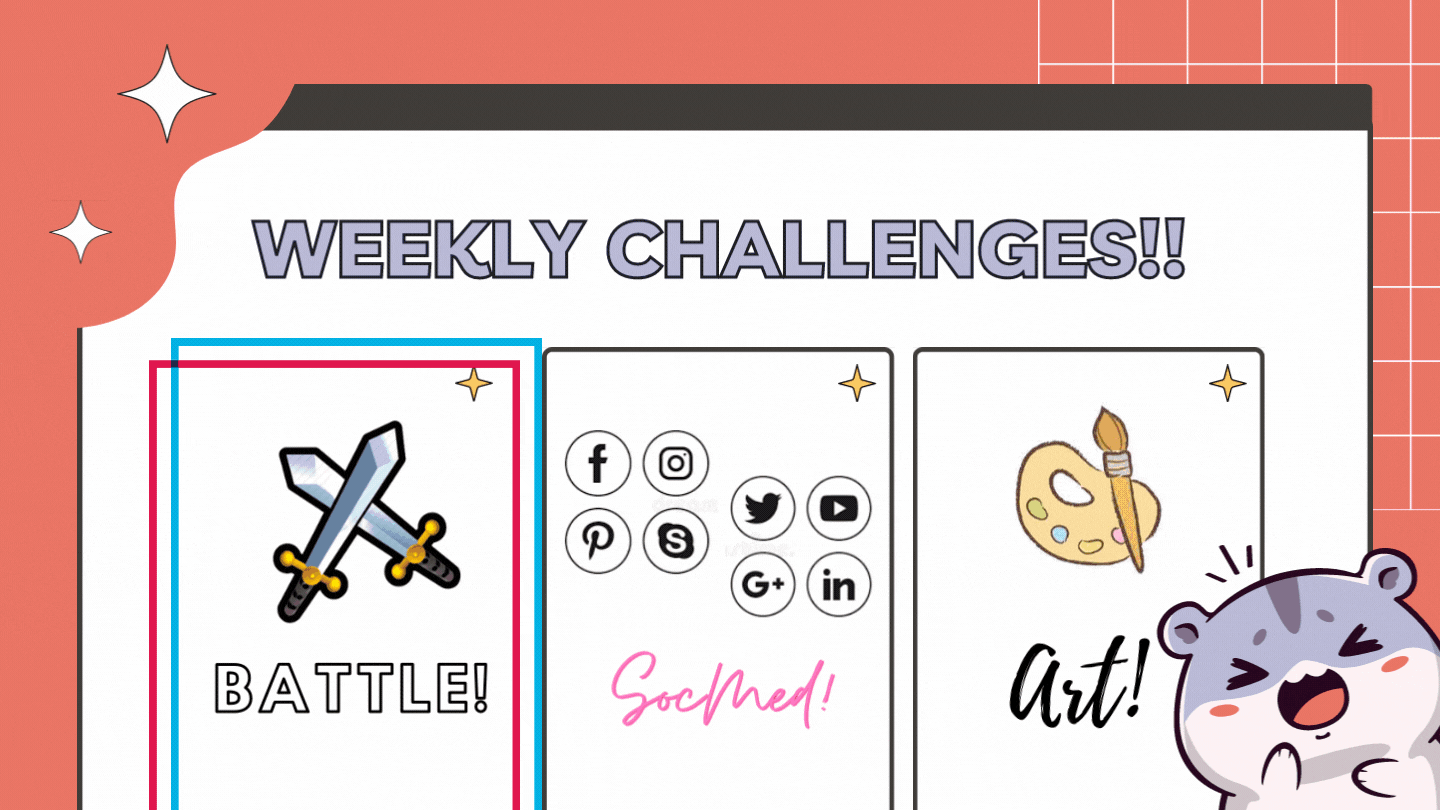 For those of you still in the dark, each week @splinterlands will host 3 weekly challenge which is the Battle Challenge, Social Media Challenge, and the Art Competition challenge, and everyone is welcomed to join in 2 weekly and get some delicious Hive upvote! So without further ado, let's jump to it!
---
Another Splinterlands Weekly Battle Challenge! This week challenge features the mighty (or maybe not really 🤣) .......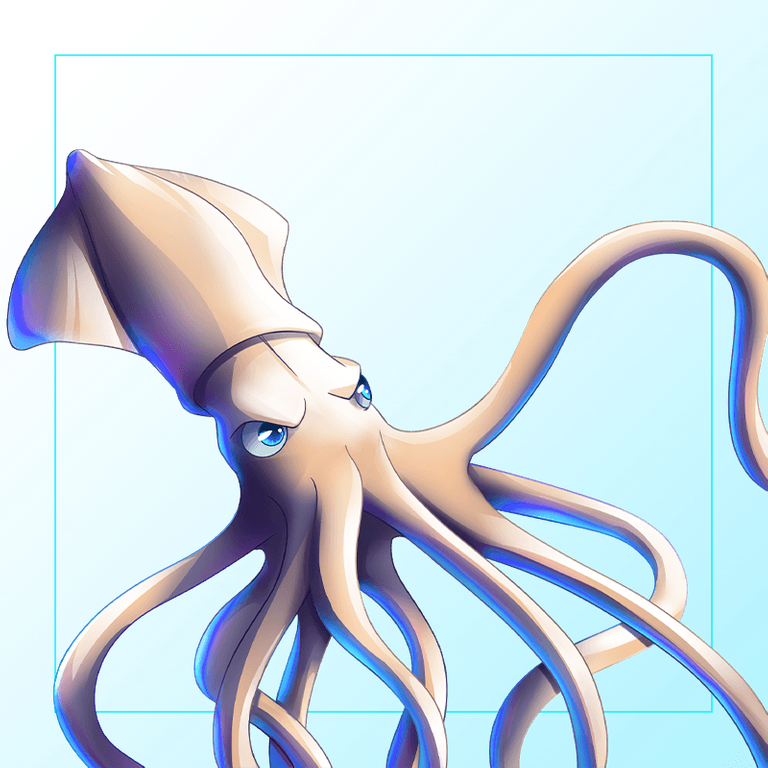 Kulu Swimhunter!! This card is a Ranged, opps wrong one -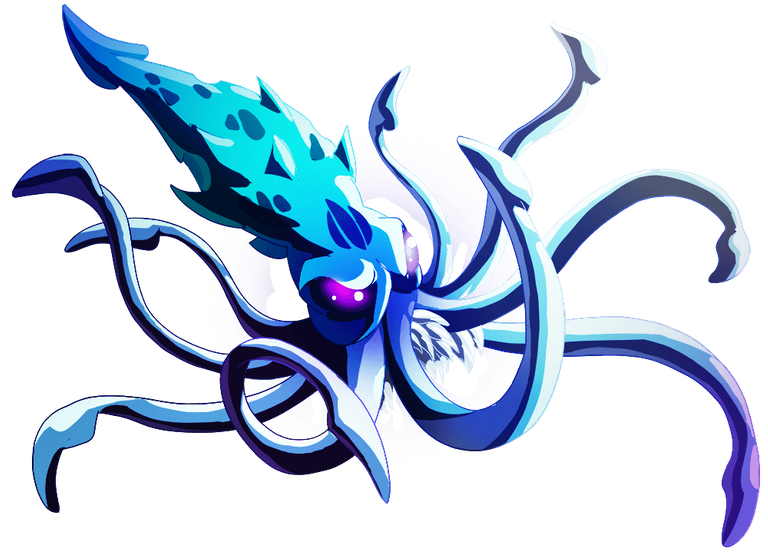 Here is our star of the week, Kulu... Ehh nope, not this one as well.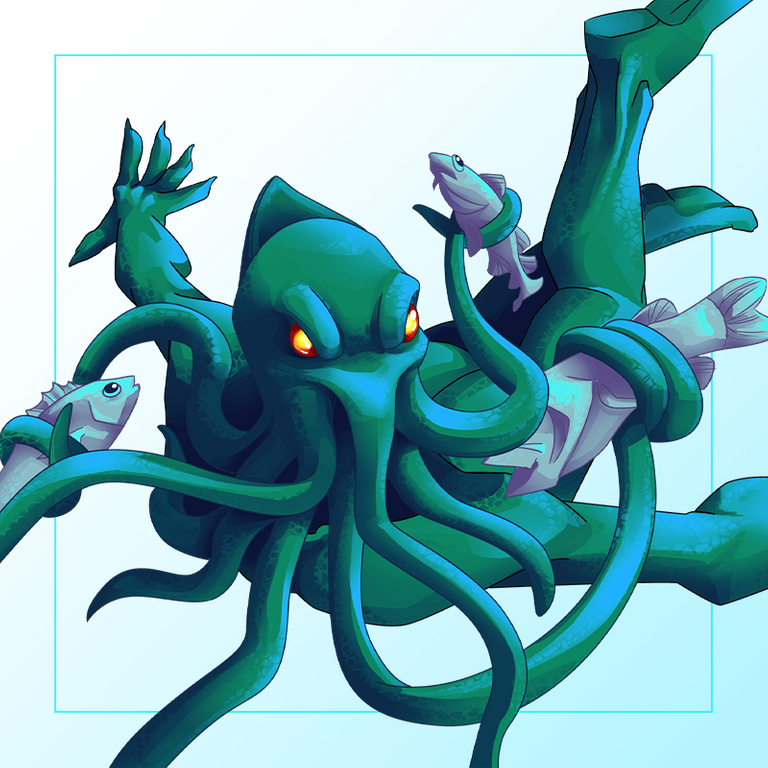 Alright here it is! The mighty man-eater, leaving trails of destructions in its wake, valuing neither gold nor glory, but only the insatiable desire to kill. Kulu Swimhunter!!
To be fair though when I was looking for him it finally hits me how many similar looking octopus-es we have in the Water deck, and that's only considering the one I own. Really gotta need those Tentacles amirite? Guess the devs are quite cultured o.o.
Anyways for the stats-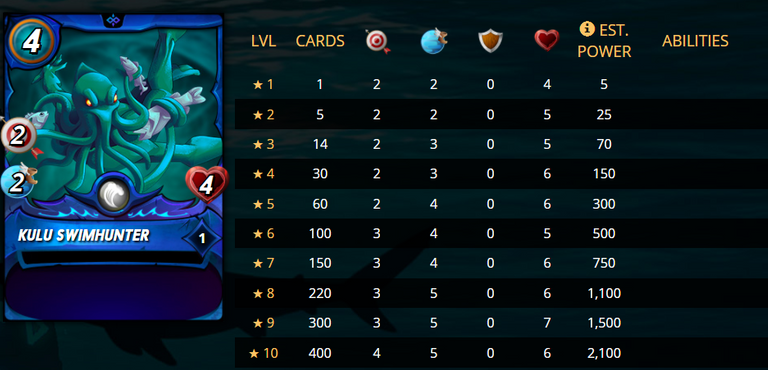 The poor guy can train all he wants, sadly he won't unlock a single ability his whole life. However his base stats aren't that shabby though, especially considering we can use him is Little League. He might also performs well with Selenia Sky. Requesting for future updates to utilize the Tentacles with a new ability Bind!
---
Let's go watch the battle!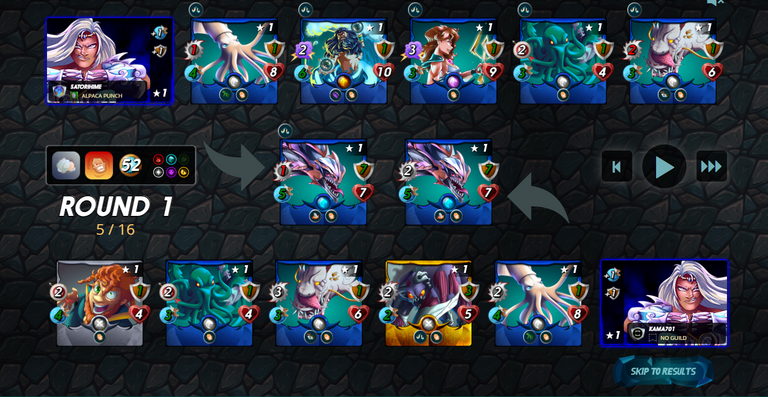 | Splinter | Mana Cost | Position | Reason |
| --- | --- | --- | --- |
| Kelya Frendul | 4 | Summoner | Earth is disabled, so I'm not really wary of Magic, and Kelya bonus speed is very helpful in Enrage, to boost dodge rate. |
| Diemonshark | 8 | 1st | Sturdy tank, enraged gives him insane speed. |
| Flying Squid | 7 | 2nd | Secondary tank, and decent damage as well. |
| Djinn Oshannus | 8 | 3rd | Another yet speedy beast enraged. Also contingency just in case it happens to be magic spam. |
| Nerissa Tridawn | 9 | 4th | Trying to use up all those Mana allocated. Decent damage output. |
| Kulu Swimhunter | 4 | 5th | Tbh the only reason I put him in is for the Challenge XD, else other people could have used the spot well considering the extra mana. |
| Deeplurker | 6 | 6th | Stronk, quite beefy, and do well to finish off the squishies first. |
| Total Mana: | 46 | | |
Did your strategy work? What will you try differently next time?
Yes. Well everything besides the Kulu at least. Even swapping it out for Disintegrator like the opponent did might be better. I have completely no idea why he went for those 2 Ranged at the back. Higher damage output then I would have been toast.
Do you like the Kulu Swimhunter? Why or why not?
Not necessarily like or dislike, it is simply out of my mind most of the time, unless the ruleset disabled all other options I guess.
---
---
For some reason wanna know more about me? Visit my introduction post~
Splinterlands: https://splinterlands.com?ref=satorihime
RisingStar: https://www.risingstargame.com?referrer=satorihime
Table: https://koodies.github.io/ (Tools #2)
Create your own thumbnails and much more: https://www.canva.com/
---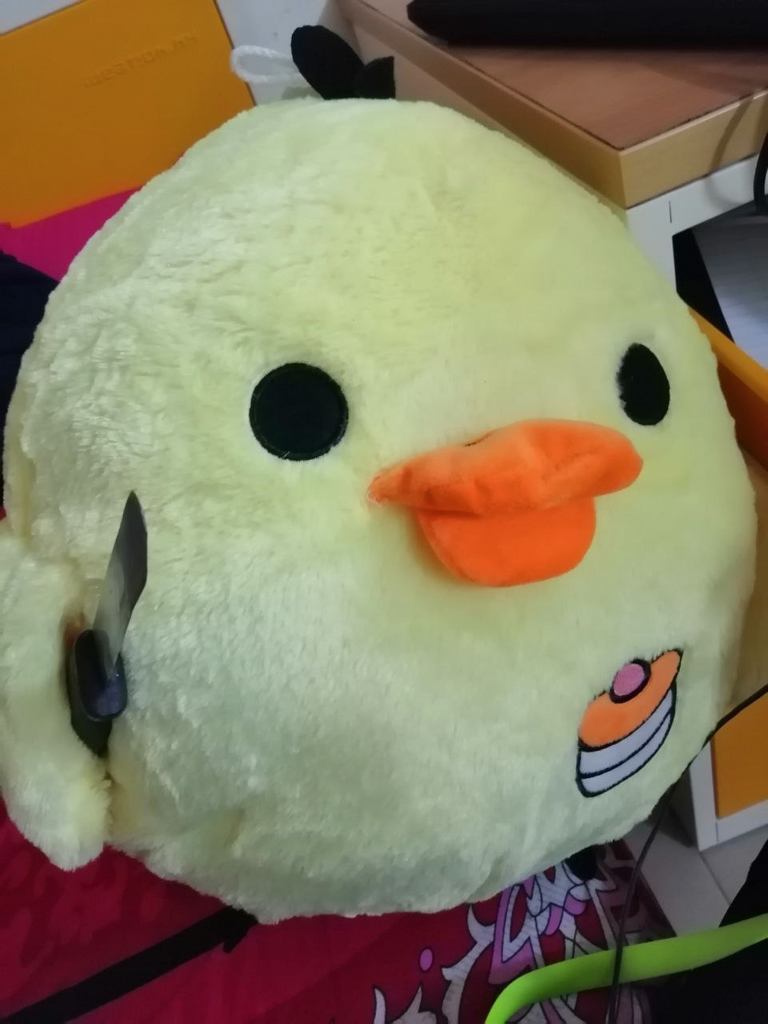 Now that you even scrolled till the end, better leave a like or comment else the Magical Chicken shall hunt you down!
---
---