Weekly Challenge : Llamas vs Alpacas!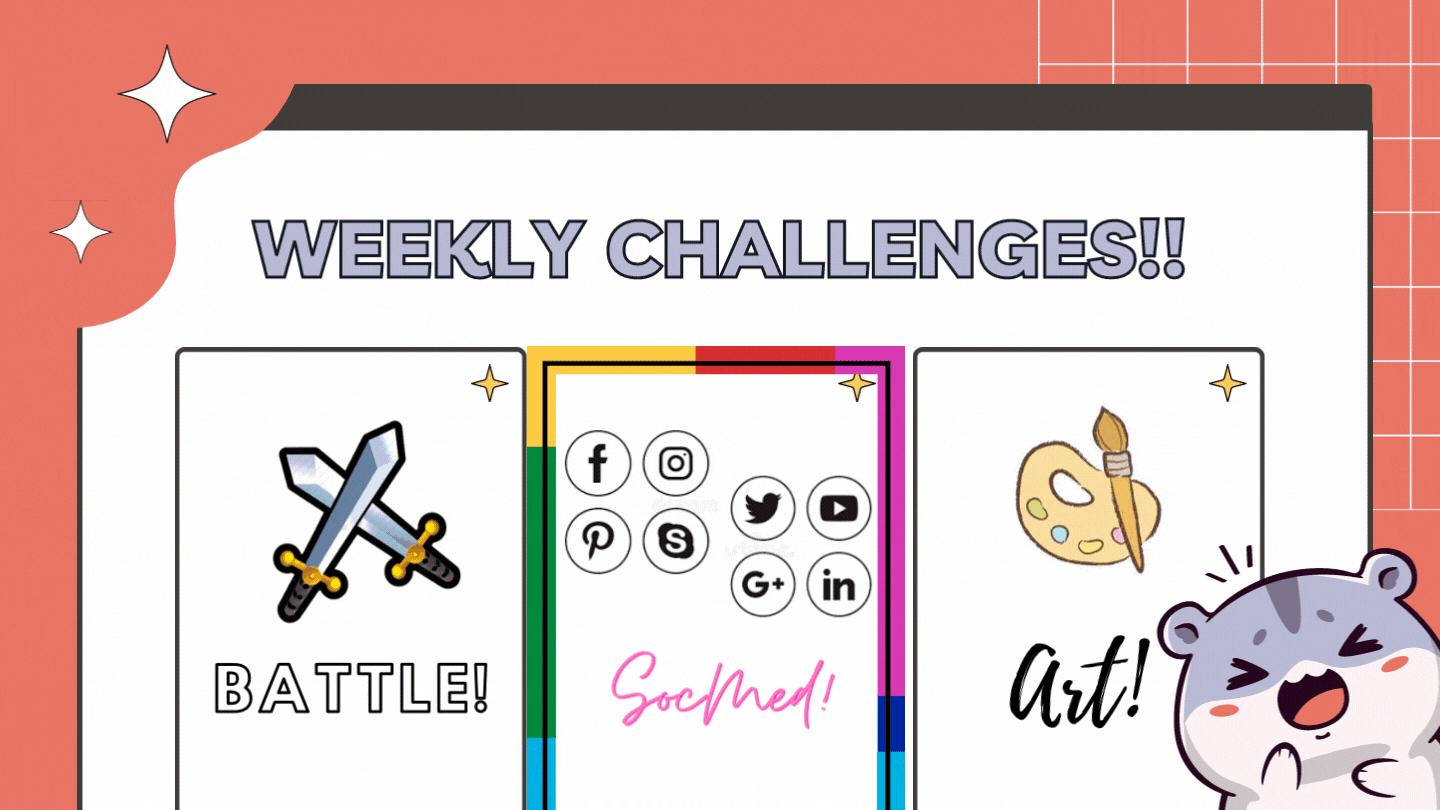 For those of you still in the dark, each week @splinterlands will host 3 weekly challenge which is the Battle Challenge, Social Media Challenge, and the Art Competition challenge, and everyone is welcomed to join in 2 weekly and get some delicious Hive upvote! So without further ado, let's jump to it!
---
Another Splinterlands Weekly Social Challenge! Luckily I noticed the newly updated earlier deadline, else I might not have make it, even right now is chasing time XD. So for this week I would like to update you guys regarding the very interesting brawl that we, the Followers of the Llama Mage Korina just had!
---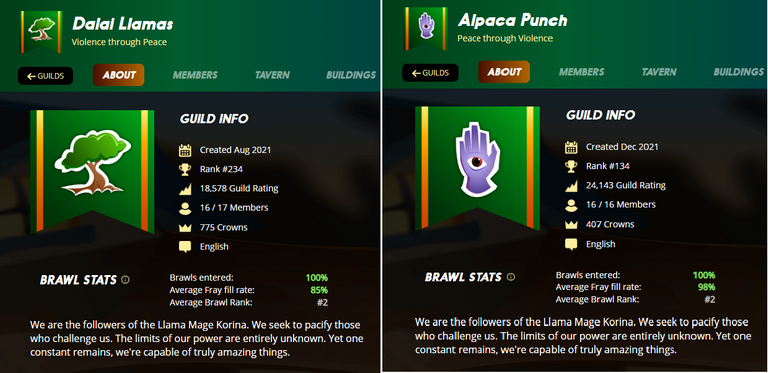 So first of all, who are we? Led by our boss Unitqm, we are the proud followers of the Llama Mage Korina, those who spread Peace through Violence! And unbiasedly I consider our guild in the game as quite a prominent one, not to mention the active mini family we have in the discord! Lots of fun activities, discussion and giveaways going on all the time! (Nope, not giving you guys the invite link XD).
Our main guild is the Dalai Llamas, and some time later Alpaca Punch was born to provide home for newer and mostly less competitive members. Since our brawl is of the same tier, it was inevitable to happen sooner than later but we for sure was shocked when it happened. A brawl with both Llama and Alpaca in! Our discord was quick to blow up with the news, and everyone was ready to wage a friendly war!
In fact, one of the officers, @sperare4511 even hosted a mini event!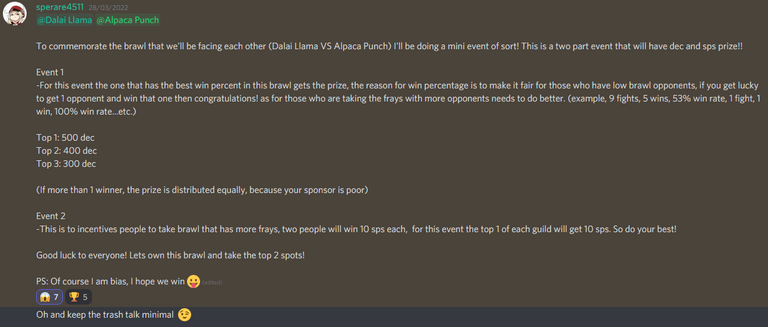 And woops, the trashtalk was definitely not minimal. 🤣 🤣 Needless to say the battle was fierce, since lots was pulling all the stops with the rental for the trashtalking rights HAHHAHAHA. Despite Dalai having more experienced/whale members, Alpaca had an edge in term of numbers of matches, 68 against 56. So there was more points for us to gain overall.
---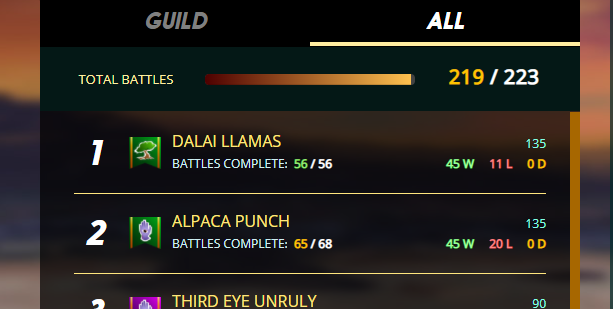 22 Mins to go!
Dalai had completely finished all their matches, yet Alpaca still have 3! And we are tied at the same amount of wins! It was clear Alpaca have finally managed to overthrow the hierarchy, being the new 'Main' guild! But to our despair sadly the last 3 matches ended up never submitted as to some difficulties. The brawl ended with a draw, but as fate would have it, maybe as Dalai have better win-lose ratio, they took the win.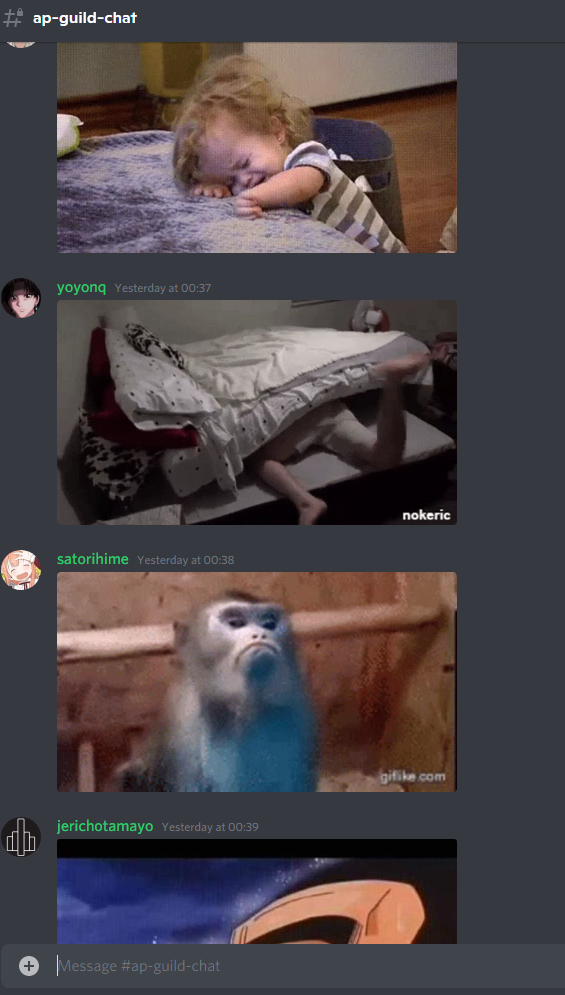 Sigh... While we Alpacas might be shamed this time with the lose, overall it's still a very decent brawl as both our guilds safely secured the top 2 spots. And to our surprise! Our rematch isn't even that far..... 🤣

Two brawls in a row 🤣🤣 Anyways to give an extra edge for Alpacas in the next brawl, all upvotes will go towards our barracks so we can finally use gladiators and rekt em Llamas!
---
---
Splinterlands: https://splinterlands.com?ref=satorihime
Create your own thumbnails and much more: https://www.canva.com/
---
---