Exploring the Chaos: Fire Soulbound Rewards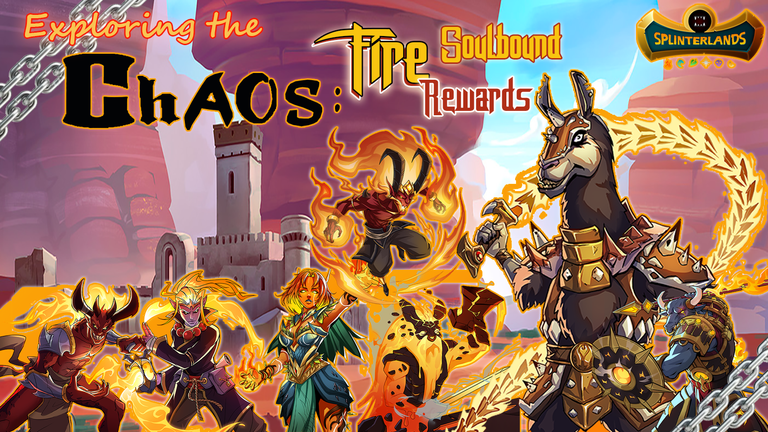 Introduction
---
Hi! @saydie here playing Splinterlands everyday.
This is Exploring the Chaos where I take a look on Chaos Legion cards including thier subsets such as Riftwatchers and the Reward cards, as they brought new abilities and strategies that changes how the game was played.
Last time, I have talked about the old card rewards that we usually get on our daily and season chest and how they were and how they were used as well as their importance t the meta. Now, I will be reviewing the new Soulbound rewards card which replaces them, offering new possibilities to the game, now that we are on the 3rd season since they were released and I have some battles to show. Let us start from the Fire Soulbound Rewards.

Fire Soulbound Rewards Card
---



Fire Soulbound Rewards in Action
---
---
---