The Compromise I Made To Reach My Year- End Goals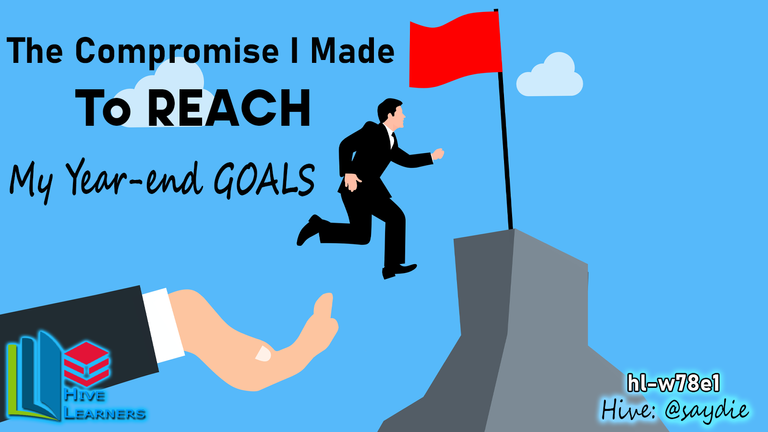 Original Image Source: Mohamed Hassan-Pxhere- Modified by @saydie

Time has flown very fast and before we know it, we are already on the last quarter of the year also known in my country as the "Ber" months. You can already see Christmas memes and hear Christmas songs as people starts to feel the Christmas atmosphere. Regardless, there were goals I have set that are yet to be reach and sometimes, some sacrifices must be made in order to reach them and that was true with how I am dealing for my remaining goals before the end of 2023.
---
Land Optimization Goal
Playing Splinterlands for more almost 2 years now, I was able to build my card collection competitive enough to compete between Bronze and Silver league but never it comes to my mind that I would own a Land plot. For those who do not know, Land is currently the biggest project of Splinterlands that would greatly change the game as it would require the cards to work on land to be able to earn. April this year, I was lucky enough to won a land from @aaros when I joined his giveaway on WasderWasder and up to this date, I'm still holding into it but in order to maximize the potential of the land I received, I would need to have 5 max level cards or and preferably on gold foil which anytime from now, will go for land phase 1.5 which means that my time to buy cards are numbered as the projection that card would skyrocket in price. Because of this, I need to compromise and initiate a power down which if you look at this Post, were close to reaching 1000 hive power.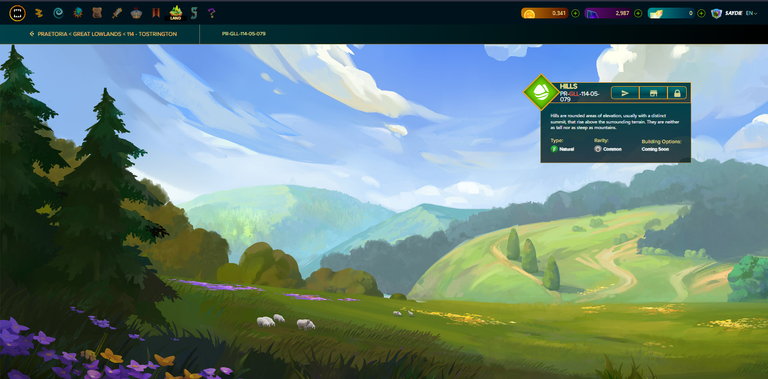 Screenshot of my Land Plot
For the past months, I used the hive and HBD that I earned to buy the cards that are required for my land and I was close to maxing them all which I believed I can do before the year ends. There is also a need of 10k DEC (Dark Energy Crystals) to be staked in order to use the cards on land and thankfully, I already have them with me. It's quite sad that I need to power down my Hive Power but I deemed it to be necessary for the moment and I could always build my Hive Power in the future.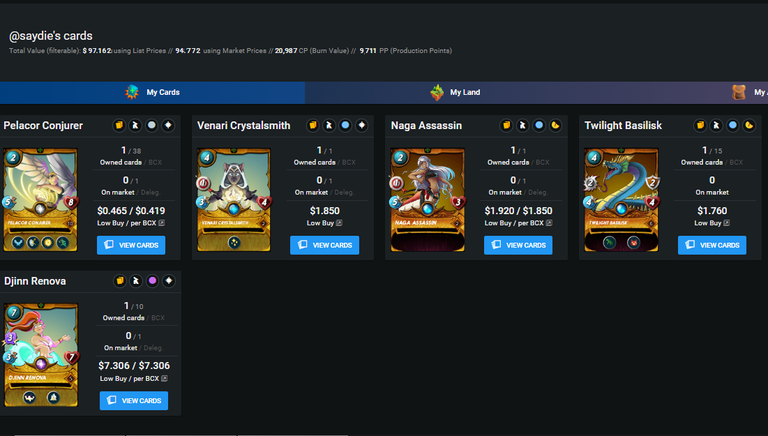 Screenshot of my card assets for Land
---
Computer Build Goal
Currently, I am using both a laptop and a desktop at home which I am using for a long time now and although they are still working fine, they are turning to be less and less efficient for my needs. For example, they do not have the requirements needed to install Windows 11 along with the newest versions of tools that I always use such as Microsoft world and Adobe Photoshop and the features that they offer. As someone working as an IT, this could hurt me in the future because having substantial knowledge on this tools is necessary for my work and the best way to learn about this applications is to use them. That is why my goal is to have a new PC build before the end of the year.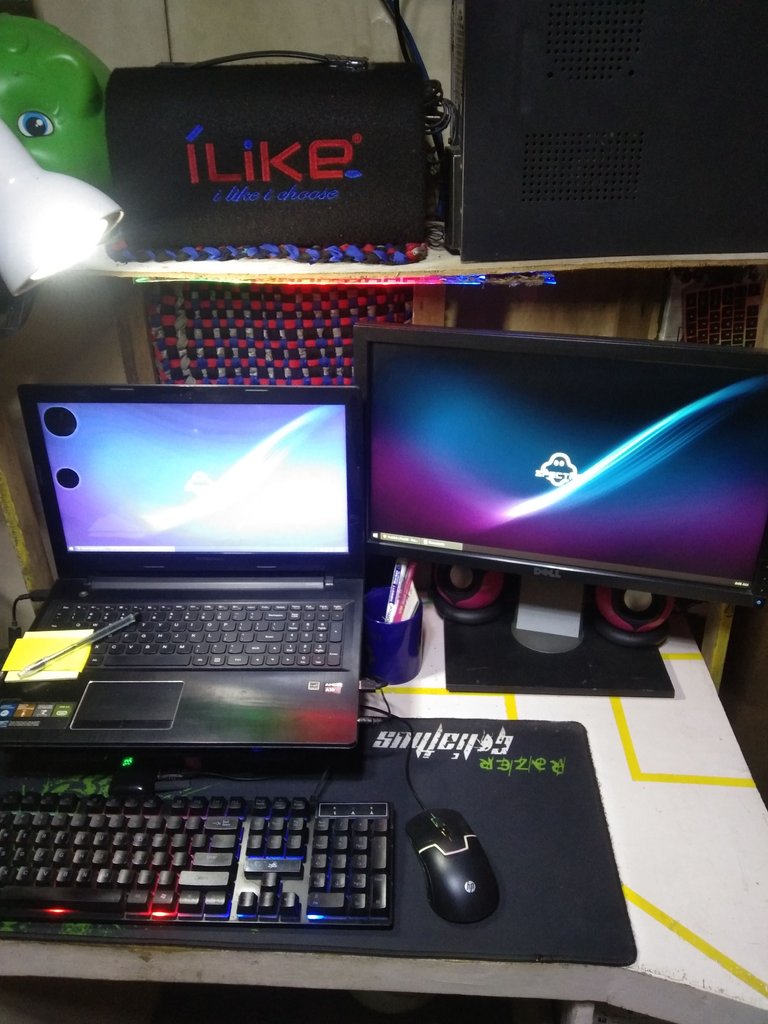 My current PC set
I already have the quotation for the PC build that I want to make and I have saved enough to be able to buy it and given that I have the ability to assemble it by myself, the cost of the build might be reduced but just July of this year, my grandma passes away and I have used some of my money to buy the build to pay for the hospital and burial expenses so it was deemed that I would not be able to buy it this year.

PC build Quotation
Then a few week ago, a friend of mine has asked me if I could help him on a web development job for a decent paycheck. It will be a website for telemedicine and as his partner, I would be dealing with the font- end which means the design and layout of the site and will start by the 2nd week of September. The problem was I haven't been coding for ages so I mostly forgot how to do it anymore so in order to be able with the project I need to study to refresh my knowledge. But with my full-time job taking a large amount of time, I need to sacrifice the other things that I do which means less time spend on blogging and less time for my family so if you notice, I haven't been blogging much within the recent weeks. For now, I have studying and was only looking on the flow chart of the website but once we start working with the site, my presence in the blockchain would be very little and this is the compromise I need to make in order take the job. But with this, not only will I be able to build my PC, I can also add the website on my job portfolio and boost my reputation within the industry that I am working.
---
Sometimes, unexpected things happens in life and we may find that the Goals that we set are difficult to reach But that should not prevent anyone on pursuing them. We sometimes, need to make small compromises in order to achieved them but even so we must not be discourage on pursuing our goals and at the end, all our efforts and sacrifices will bear a fruit.
That was it for this post. Thank you and see you at the next one!
---
---