Splinterlands this week (for me)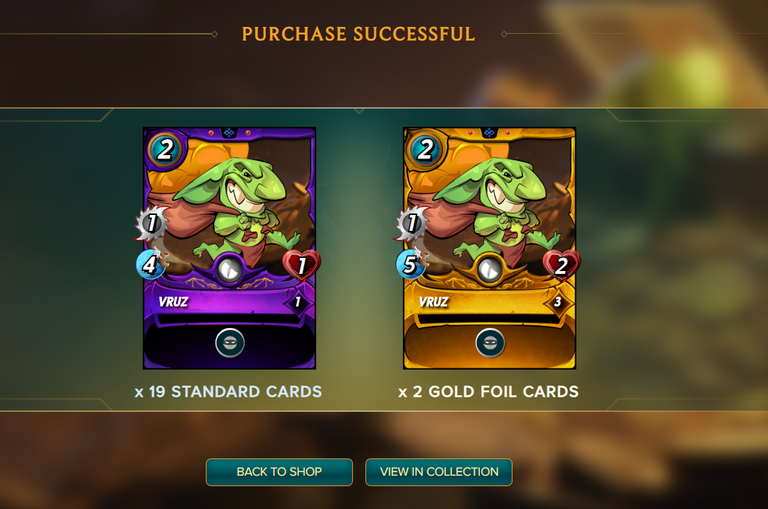 It was an eventful week for splinterlands and players alike. Nah, this is not a newsletter of some sort. It is not a report either.
Yesterday, during the maintenance window, the ECR that was in practice changed and a new energy bar appeared which is really cool and helpful to players like me who play whenever we get the time and sometimes it is too continuous because we have to make good of the free time we get. However, the previous ECR made it really difficult because the percentage shown would scare me off and I would try to hold playing when it fell below the 50% mark.

All that changed with a single click. Now, we players can replenish the energy if we want by paying dec according to the league and playing as much as we like without having to bother about the energy. Some may complain about such stuff but if they really like playing so much, they can afford to buy the energy too.
There are so many games online that actually make you pay real fiat money in order to get resources in the game and give nothing in return but Splinterlands actually rewards you for your time and even if you spend, it is returned multiple folds.
This season saw me climbing higher but getting defeated by that sly-looking lady - Lux Vega. So, I rented her and lo, my game changed for the better even though I did lose a few, I am still learning new tips and tricks.
My advice to you is to develop your water deck which I observed many people using to get a high win rate.
As for brawls, I am hoping to collect many more gladius cards and level up gradually, and although the land and the developments are nearing, I hope to play until I can and then, if it is impossible to continue, probably rent out cards. I am confident that Splinterlands will not dismiss small-time investors like me who cannot afford the rich stuff.
The next surprise for us players was the VRUZ card which is in my humble opinion, an awesome one and a gift to the players by the team. I wish I had the foresight to stake more SPS earlier on but something is better than nothing and I did buy a few to level up to five.
I do hope I can slowly climb up to higher levels and do justice to my investments and also learn gaming on another level. I also hope to do better in my brawl battles. The confidence I had lost earlier is slowly being regained and I hope my village people won't bother me again.
I had to sell off my gold foil Lily which was sad but I had to stake some SPS before it mooned and make sure I can play in higher leagues in the near future.
For new players who are wondering if they should invest in the game and so on, please understand that renting is really cheap and you can rent a deck with a click and so you should try playing like that and then decide if Splinterlands is for you. Many players use rented decks and it is not necessary to own every single card and then play. So, there is that.
All the best for playing the most wonderful game online.
images- Screenshots
---
---